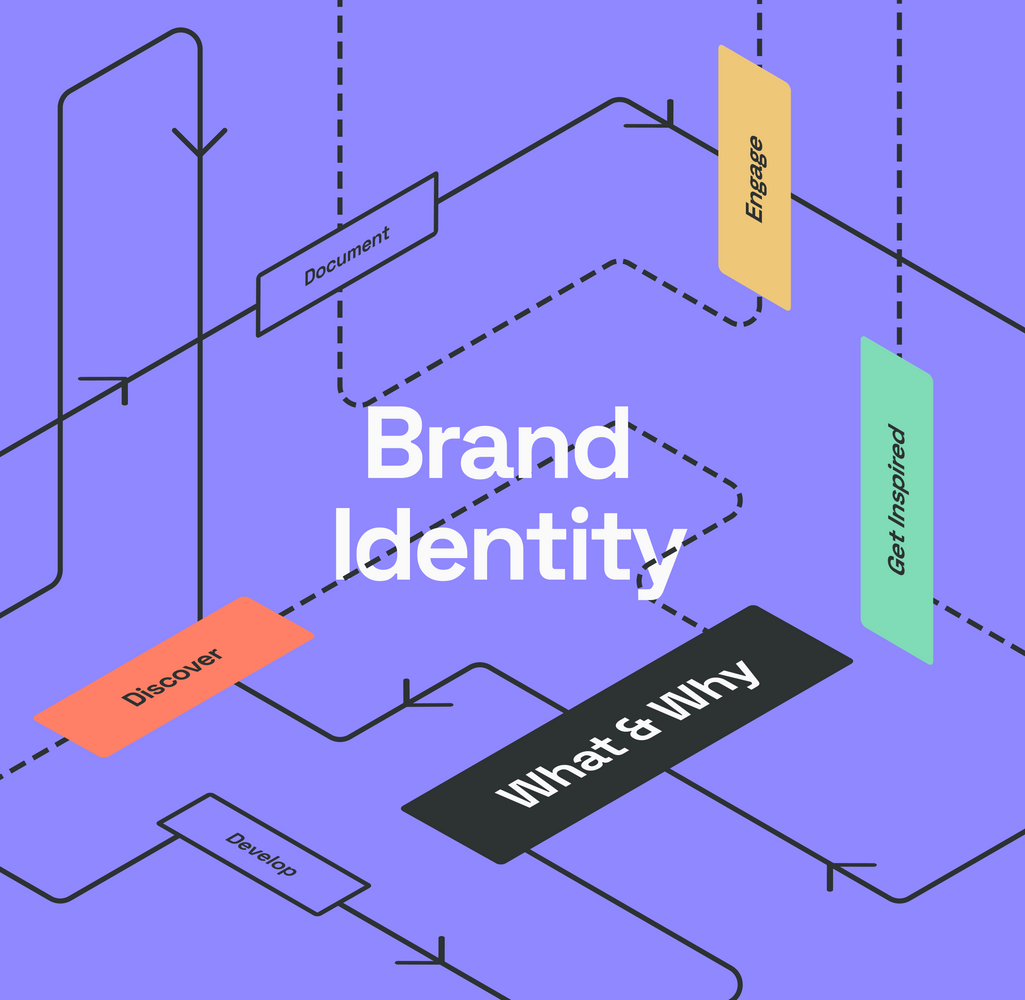 What Is Brand Identity & Why A Strong One Matters To Your Company
Whether you're scrolling through your social media feed or walking through a busy subway station, strong brands catch your eye and stand out from the crowd.
No brand starts out fully formed – not even giants like Apple or Nike. It develops over time as your business matures and you get a better sense of what your brand means and what it represents for your customers. The starting point of your branding journey is the foundation of any established brand strategy: your brand identity.
A strong brand identity helps build trust and recognition within your target audience and market by making it easier for internal teams, external collaborators, and partners to achieve consistent messaging, tone, and visual style.
What Is Brand Identity?
Brand identity is the combination of your company's values, principles, and vision – think of brand identity as the spirit of your company or your brand. Brand identity is expressed and communicated through the visual elements of your brand, like your logo design, color palette, fonts, and icons, as well as your messaging and brand voice.
There are several key elements of brand identity:
Company mission
Company or brand values
Founder and executive values (these often contribute to company values)
Brand personality
Brand positioning and how you differentiate yourself from your competitors
Your brand voice and communication style
Brand identity is owned and developed by everyone in the company – it's not something that's defined by your marketing team or the CEO as a top-down branding initiative. To achieve an authentic, consistent brand identity, you first need to understand how everyone in the company views the brand, then develop and refine a shared vision of your brand image over time.
What Makes a Strong Brand Identity?
A strong brand identity is:
Co-created: Everyone in the company should be involved in creating and defining your brand identity over time. All departments have different viewpoints on the brand and different roles to play in co-creating and maintaining the company's identity.
Authentic: Many companies have an idea of what their brand identity is, which doesn't match up with how their customers perceive the brand. The strongest brand identities align customer perception with their ideals of what the company wants its brand to be.
Defined: Successful brand identities are ones that you can define and document. This is because everyone in the company has a clear understanding of the brand identity, so you can easily communicate it within the organization.
Consistent: A strong brand is consistent across different channels, mediums, and departments. A strong brand identity helps you to achieve visual and messaging consistency.
Evolving: A strong brand identity will evolve as your company develops, matures, changes direction, or expands into new markets. Your brand identity should be clearly defined but not set in stone.
On the Frontify podcast, Russell Banzon, Senior Director of Marketing at Gong, shared how different departments play a role in creating and maintaining your brand identity.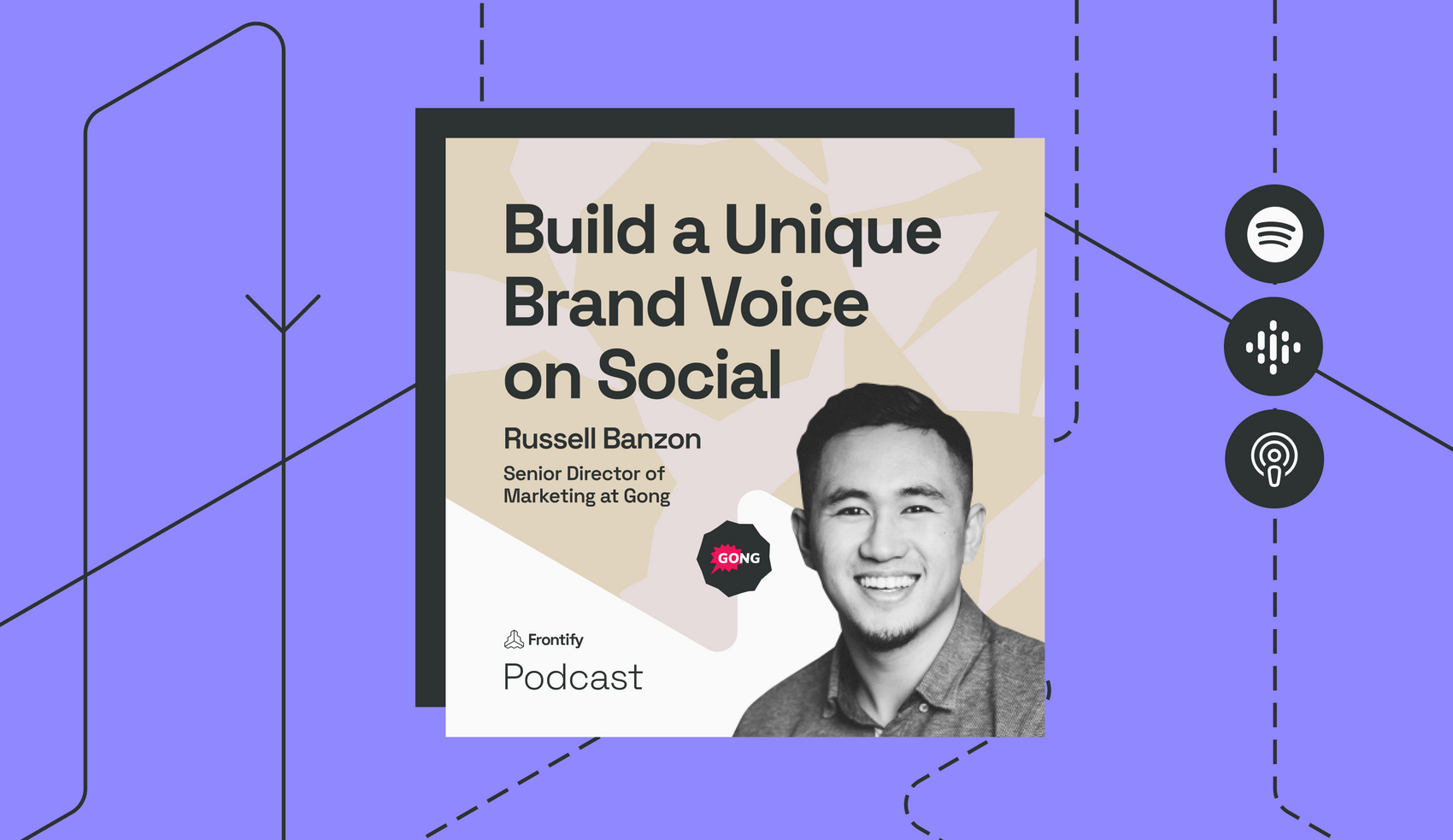 He explained, "Branding is the interactions that people have with your sales team, with your customer experience team. It's the interactions that they have with viewing your messages on social media or watching the video on your website or on YouTube. Branding is all of those things. It's the summary of all the touchpoints that a person has with a brand."
Why Is a Strong Brand Identity Important?
A strong brand identity helps everyone in your business feel connected to the brand and your company's mission. It can also become a real differentiator for your business, essential for building brand awareness and recognition within your target market.
A Strong Brand Identity Helps Increase Consistency
Brand consistency is important for making your company appear professional and trustworthy. It also helps to increase recognition of your brand, products, and company.
A clearly defined visual identity makes it easier to create consistent, on-brand assets and messaging across multiple communication and marketing channels because everyone in the organization can recognize the core visual elements of your brand.
Consistent design and messaging help establish trust in your company, but inconsistencies can quickly erode that trust. Our State of Brand Ownership Report found that "too much deviation from the core brand colors, typography, brand voice, general brand behavior, or logo sizing (even slight deviation) and the brand identity can quickly begin to diverge across channels and look unprofessional."
A Strong Brand Identity Helps Increase Brand Equity
A strong brand identity helps to establish brand equity, which is "the value that customers assign to a business based on their perceptions of its quality." This is why you're more likely to pay more for a product from a brand name you recognize on Amazon, as compared to a dozen look-alike products from unfamiliar competitors.
Brand equity is closely linked to brand recognition. A good brand can help you stand out in a crowded market and stick in the consumer's mind. Clutch surveyed more than 500 people who'd clicked on a paid search advert in the month before the survey and found that 26% of respondents clicked on a paid ad because it mentioned a brand they were familiar with – and on YouTube and Amazon, brand familiarity was the primary reason they clicked on a paid advert.
A Strong Brand Identity Helps Attract Top-Quality Employees
Having a strong, recognizable brand identity doesn't just help to attract potential customers. It's also important for attracting and engaging new employees because employees today look for companies with a clear purpose, mission, and values that align with their own.
In 2021, The Predictive Index surveyed almost 2,000 workers within the U.S. from more than 15 industries. They found that 48% of employees have thought about changing careers within the past 12 months. With concerns like burnout, lack of physical and psychological safety in the workplace, and stress levels on the rise, employees are increasingly looking for companies that are a good fit for them – not just in terms of their role but also on a personal level.
Gallup found that 36% of employees say the brand and reputation of a company are "very important" when they're looking for a new job. Your brand identity can help potential employees form an emotional connection with the company and help them feel like they belong.
A Strong Customer-Facing Brand Starts With a Shared Internal Brand Identity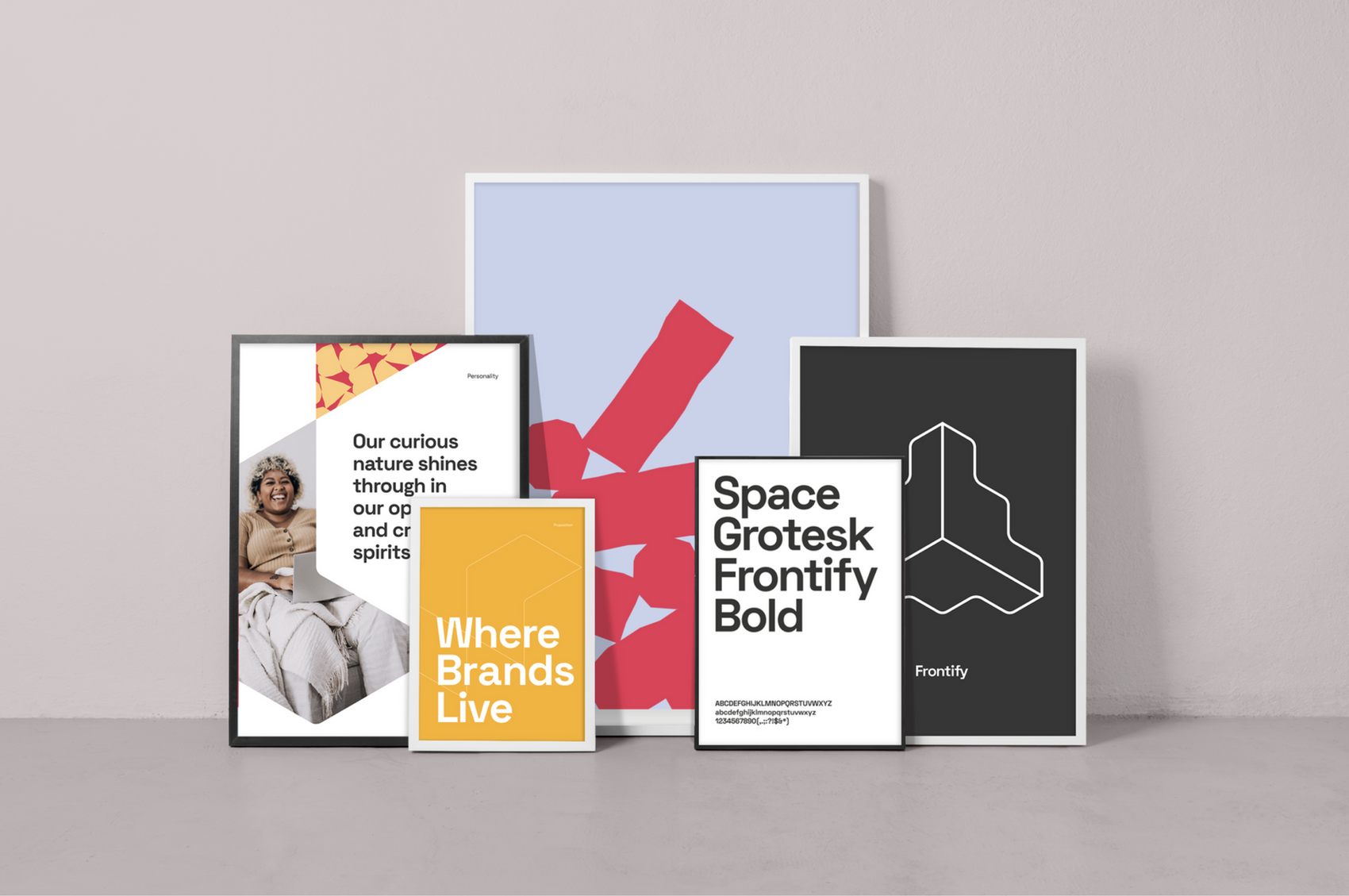 Use a brand management platform to engage your whole team in creating your brand and developing your brand identity. This increases their sense of shared ownership over the company brand and helps everyone understand the importance of presenting a consistent, recognizable, and trustworthy face to your customers.
An all-in-one brand management platform like Frontify makes it easy for team members to collaborate when developing and documenting your brand identity. It also provides your team with a centralized space to store all the brand assets, designs, and templates they need to create consistent campaigns, messaging, and materials in their daily work.