DESIGN SYSTEM
Streamline Design Operations
Designers are handed too many redundant tasks, forced to use extra tools, and go through painful handovers. Enough of that. Work in your preferred design tool, connected to a central platform where collaboration, automation, and handovers are made easy.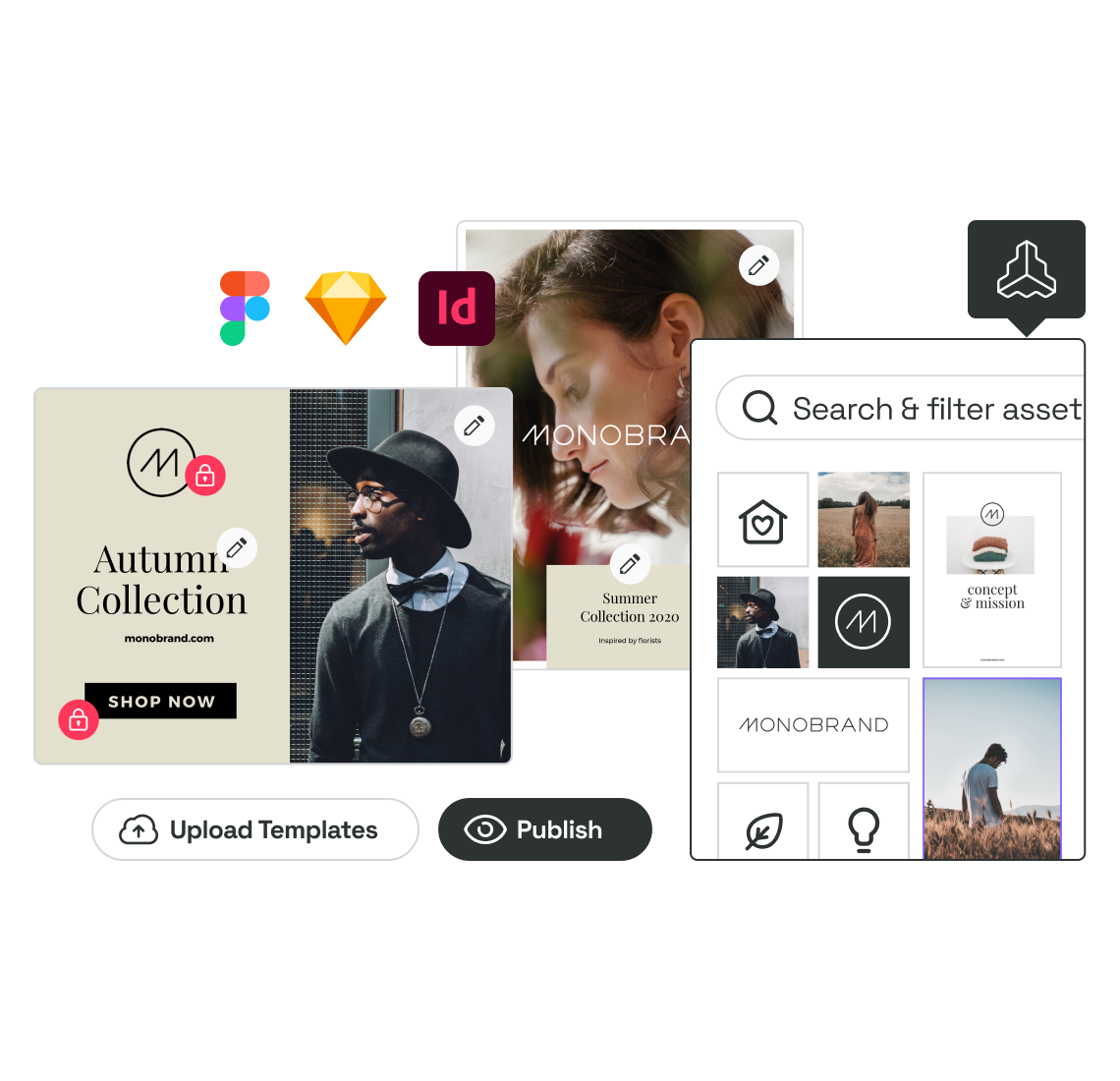 Design Tools As Part of Something Bigger
Designers should be able to work with the tools they love. Our platform allows you to keep doing your best work, in your prefered ecosystem. From there, you can create, iterate on, or store visuals and collections directly in a platform shared with others.
Manage, Share & Reuse Designs Across Teams
Make sure your visuals and design templates (any assets, really) can all live in harmony in a centralized space. From there, any team can find the exact collateral they need, at any given time – approved and ready, with guidelines on how to use them.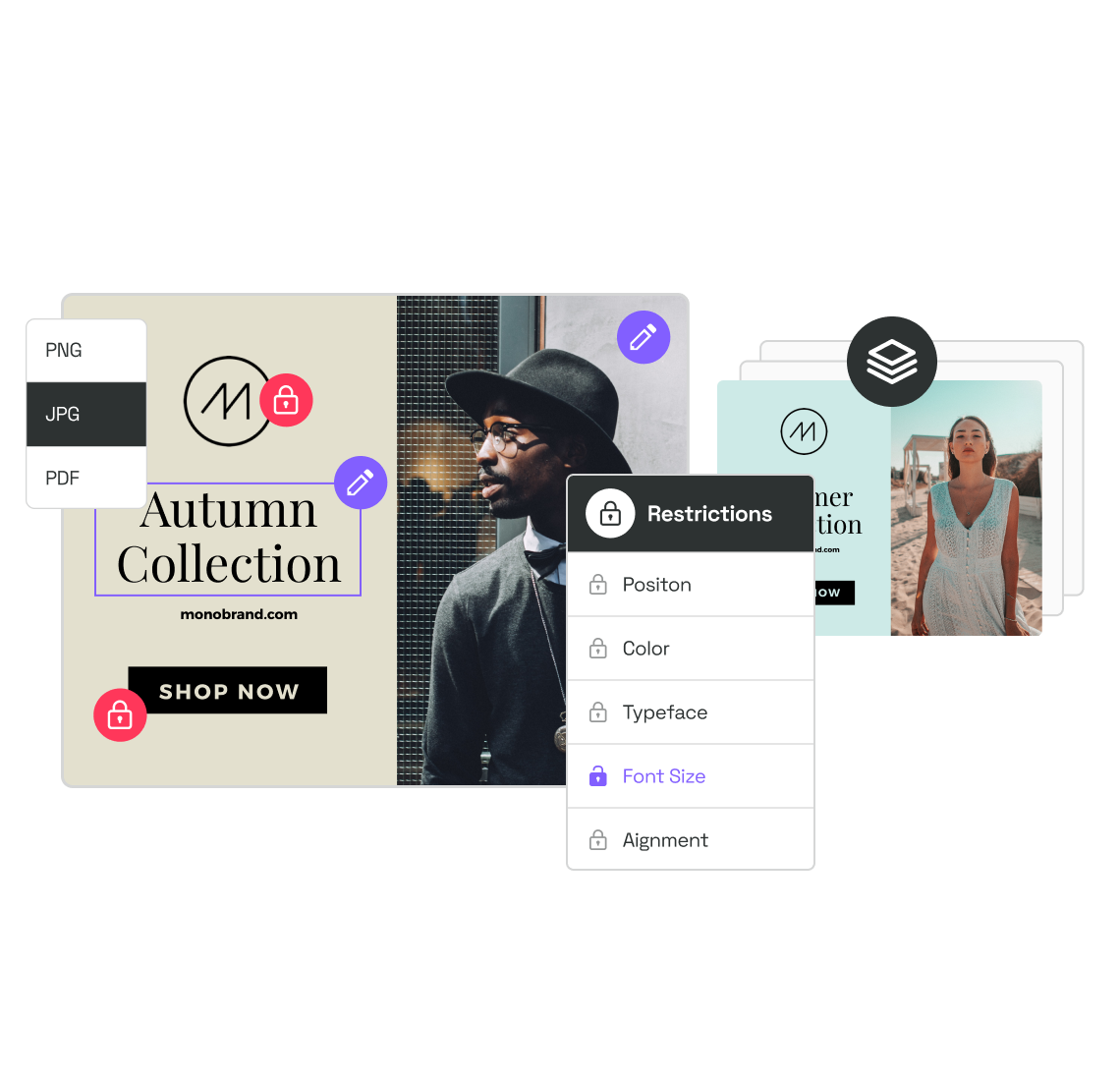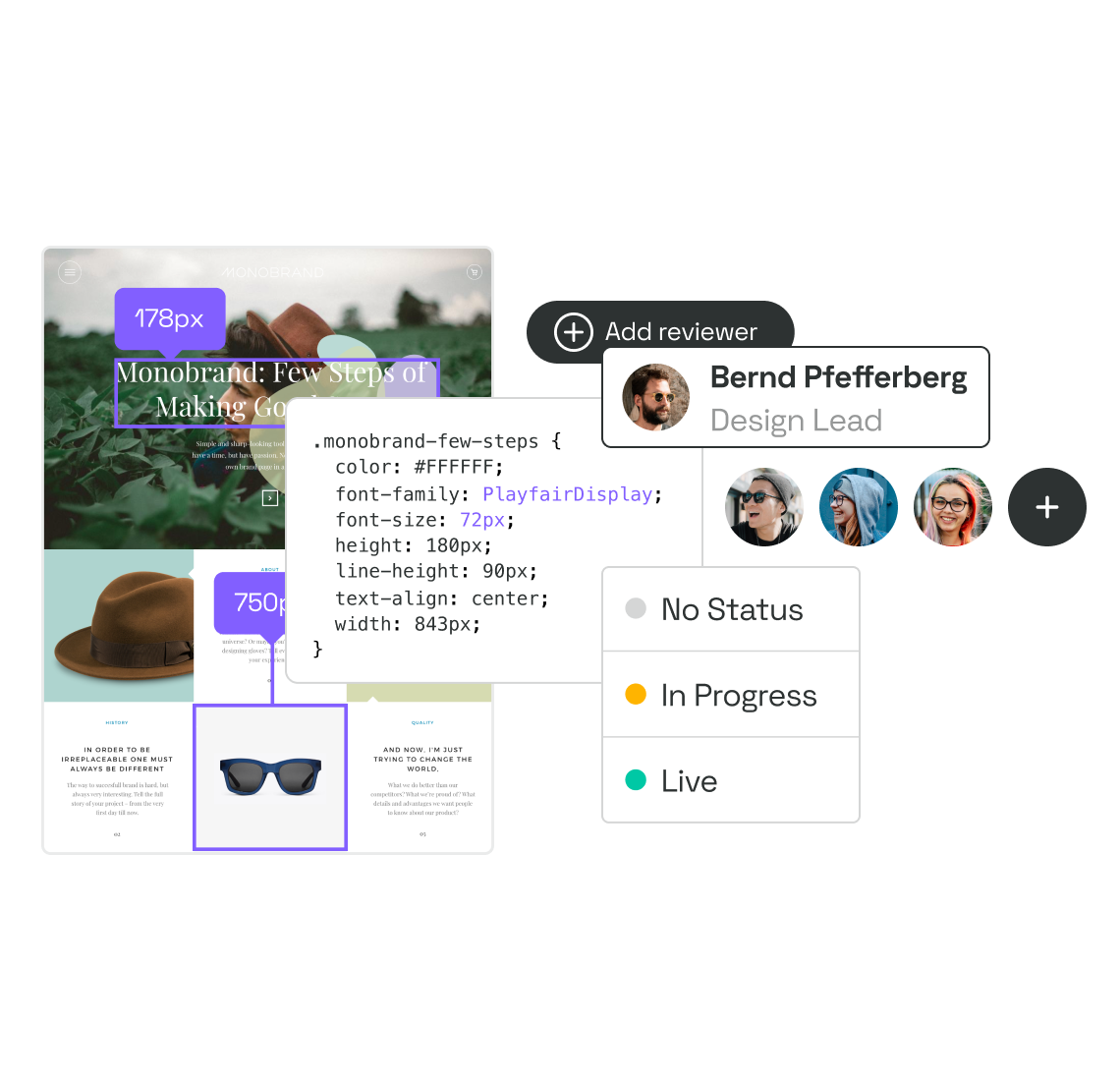 Simplify Cross-Team Collaboration & Handovers
Work together with everyone on the same platform. Designers upload new campaign visuals, the right teams give their feedback, and visuals are ready to go. Bonus point: turn designs automagically into code, making design-to-development handovers feel like sorcery (it's not though, it's just cool tech).

With Frontify, we save a great deal of valuable time and energy, which can now be used for tasks that help push our business further. We've really come to appreciate Frontify as a critical tool in our branding and web development process.
Mara Lubell
Owner & Creative Director at Works Progress Design
Got a branding challenge?
Here's how we'll solve it.
Brand Guidelines

Digital Asset Management

Creative Collaboration

Digital & Print Templates
Join over 2.5M brand-builders today. It'll be fun.
Don't be shy. We've got room for everyone. Let's start your journey towards a stronger brand today. Okay? Okay.