FRONTIFY FOR MARKETING
The Automated Marketing Machine
Need to speed up time to market and increase ROI, all while staying on-brand? Easy. Save time on asset management, use collaborative project rooms, and automate operational tasks you'd rather a computer did for you.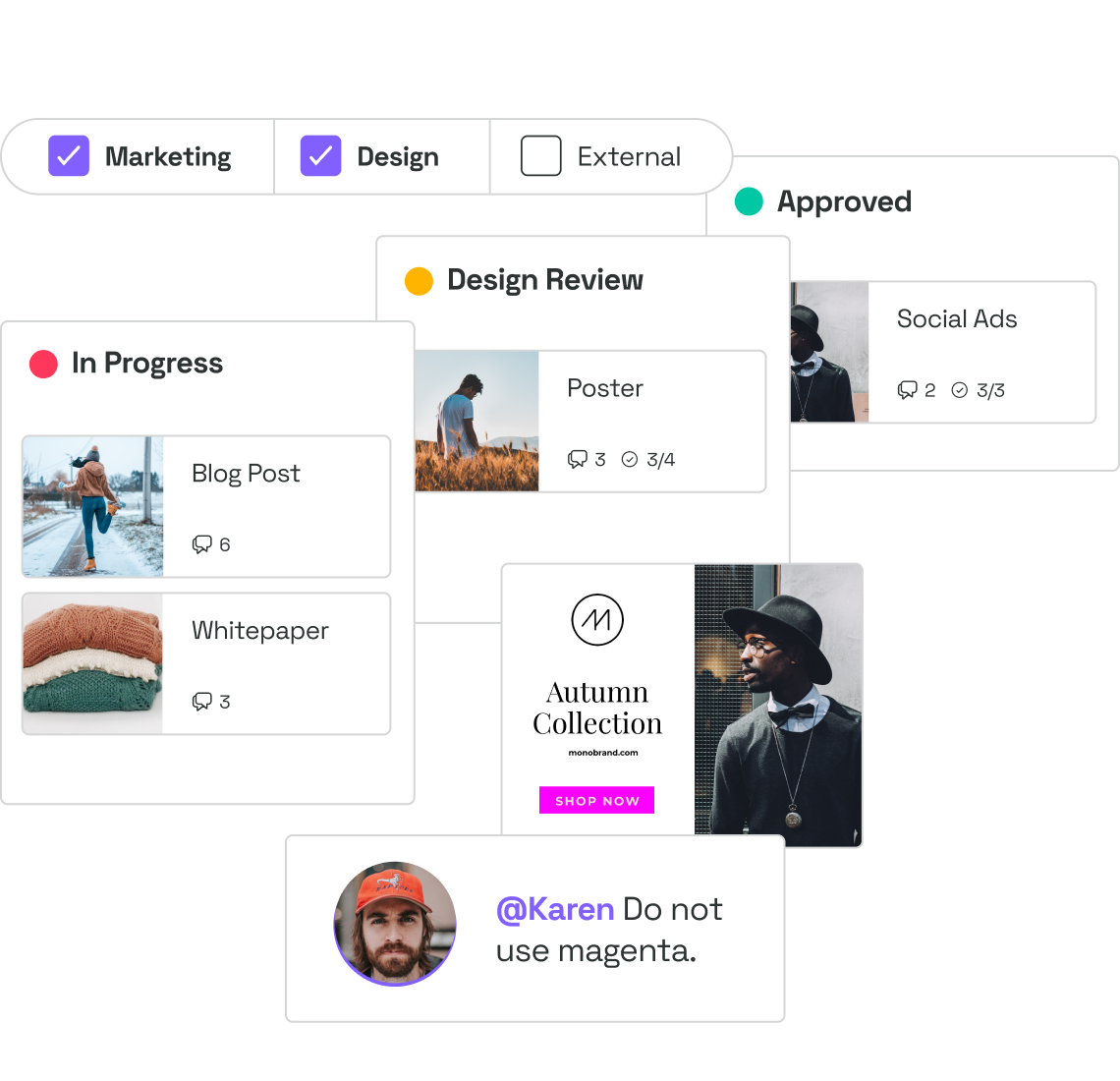 A Workflow that Really Flows (for Everyone)
Create an automated flow of feedback, approvals, and tasks with all stakeholders. Share only what's relevant with externals, and stay aligned across markets, time zones, and teams – without sleepy-eyed 5 AM meeting calls.
The Sprint-to-Market Campaign Strategy
Stop hovering over designers' desks. Create visuals with on-demand templates (created and monitored by your designers), and push campaigns out at scale. Creativity meets control.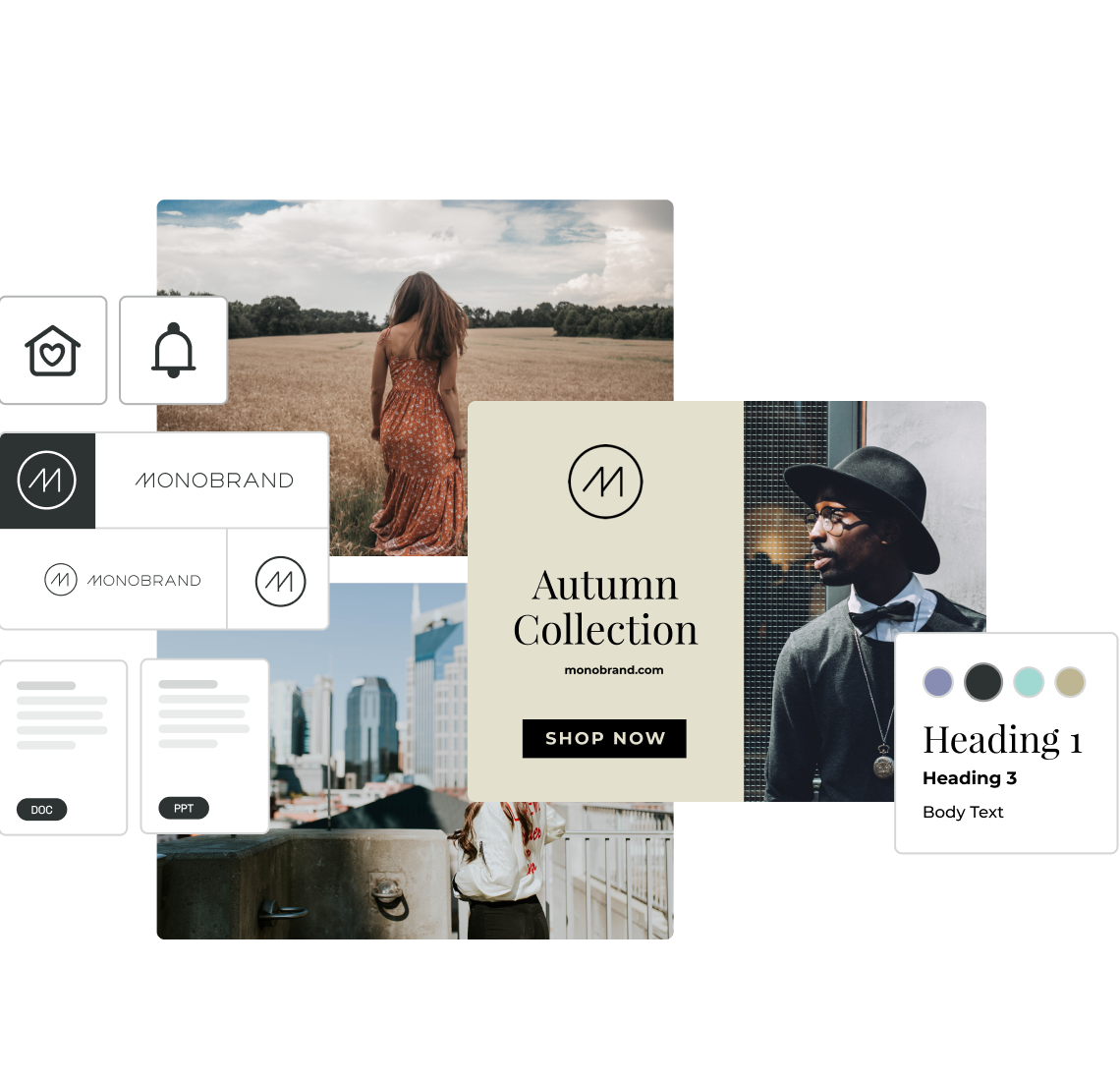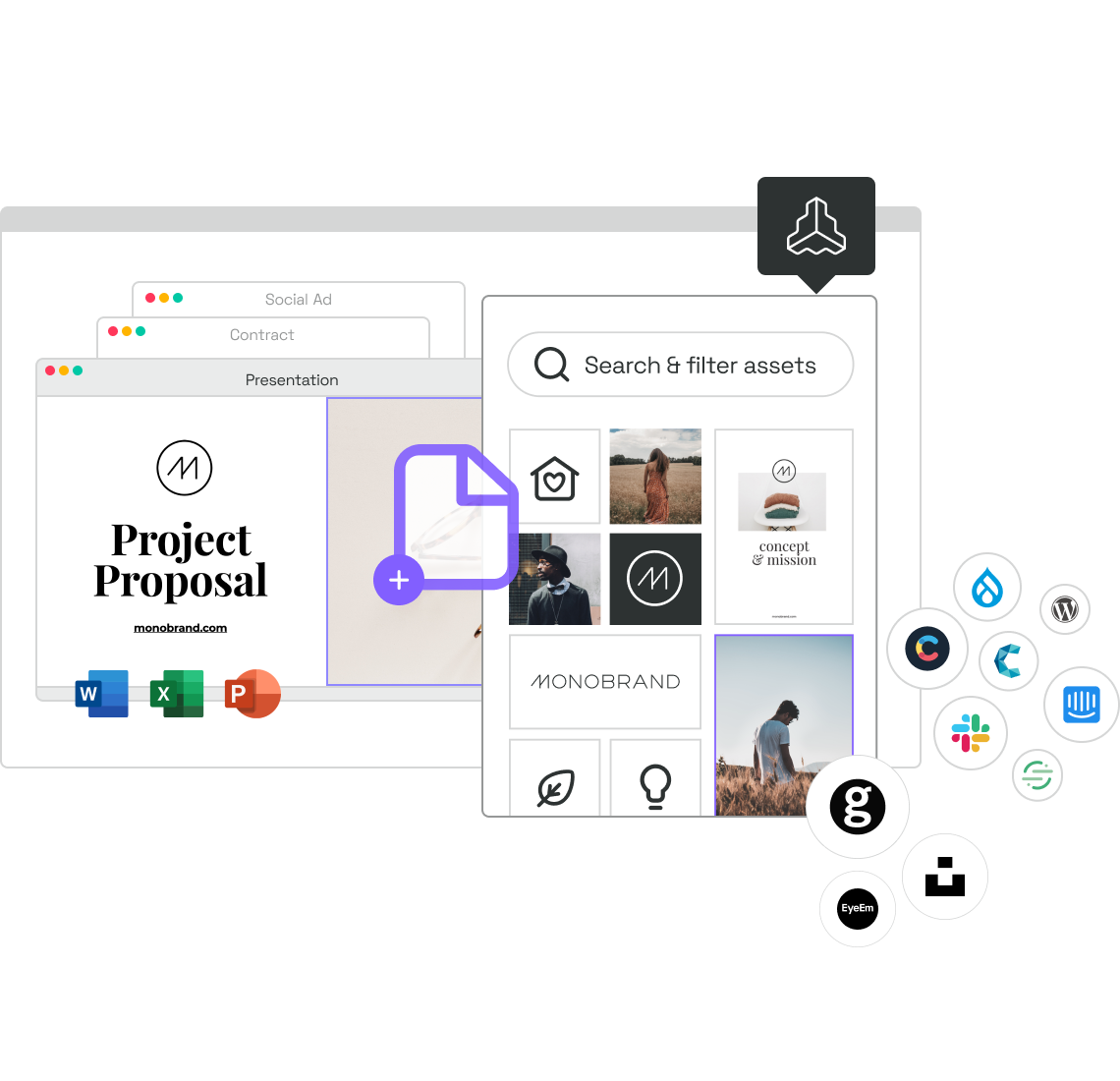 Integrations & Ecosystems that Make Marketing Life Easier
When another tool has a place in marketers' hearts, we don't ignore it. You'll find Frontify's helping hand in different tools throughout the day and can pull assets into other tools directly from our desktop app.
A Minute-by-Minute ROI for Brand Management
Our Brand Management software can save marketing departments up to $150,000 per year. And you'll see exactly how inside the app, in user journeys with down and upstream analytics. Can't wait for the app? Learn about brand software ROI below.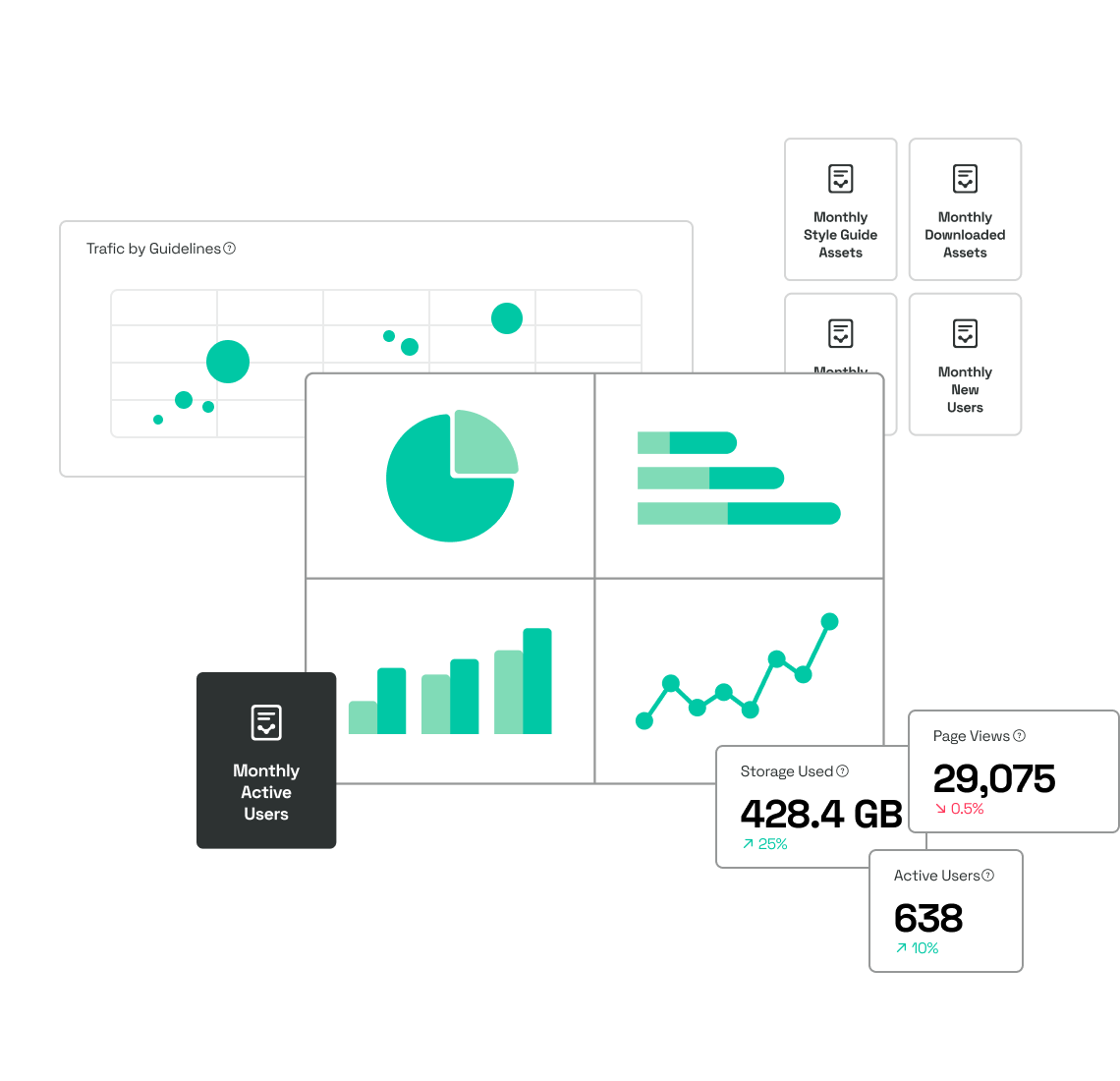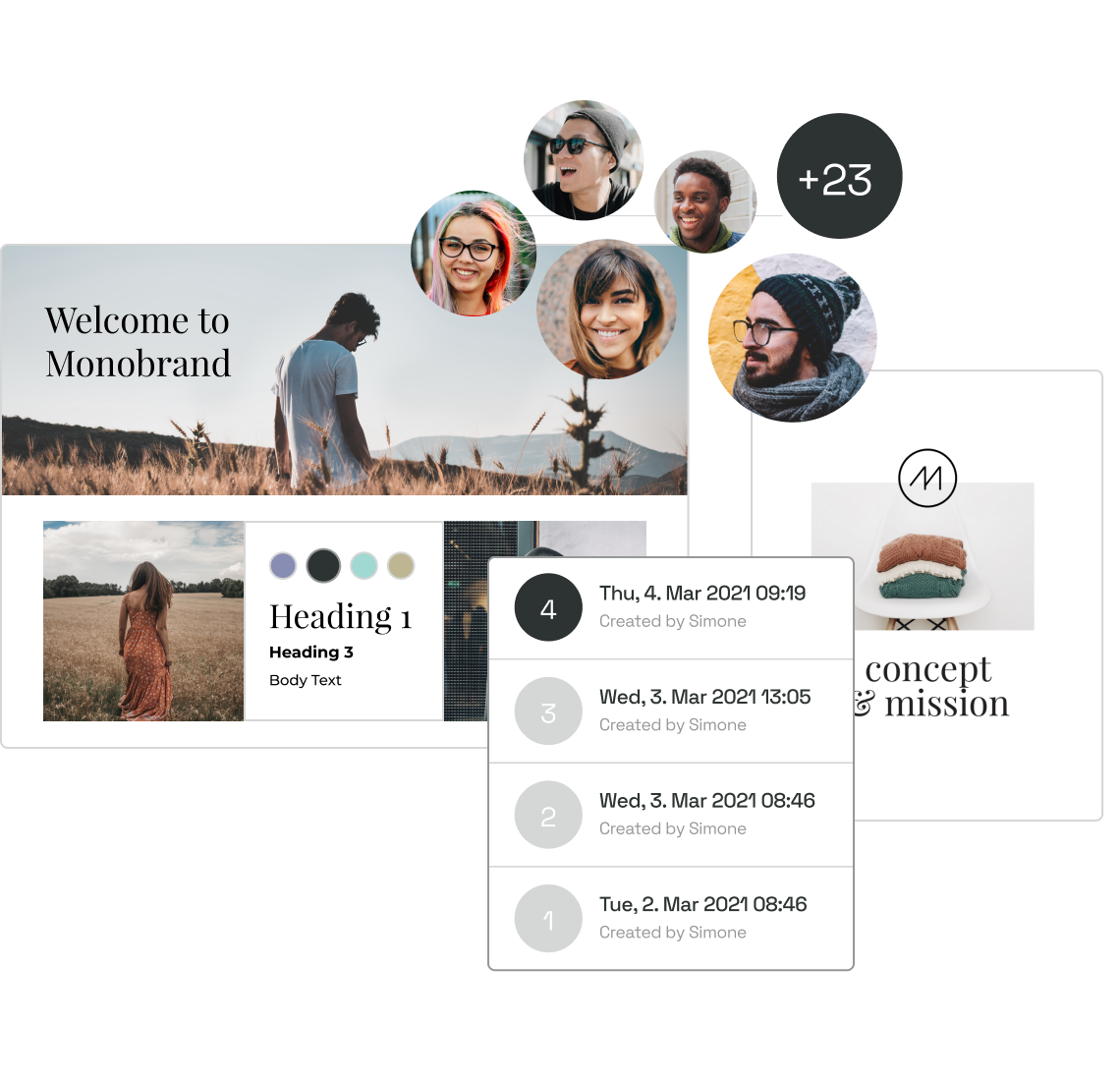 Smart Assets Talk to Each Other & Keep You Aligned
Discover a single source of truth for all your assets: Make changes to assets on the platform and see that revision being automatically reflected wherever the asset lives – whether it's an adapted library URL link shared with your team, or images on your website.

Frontify enables us to have one platform where everyone can easily access all kinds of different brand assets and guidelines - everything that you need to communicate consistently.
Marius Happe
Head of Marketing at Borussia Dortmund
Got a marketing challenge?
Solve it with brand software.
Brand Guidelines

Digital Asset Management

Creative Collaboration

Digital & Print Templates
Join over 2.5M brand-builders today. It'll be fun.
Don't be shy. We've got room for everyone. Let's start your journey towards a stronger brand today. Okay? Okay.