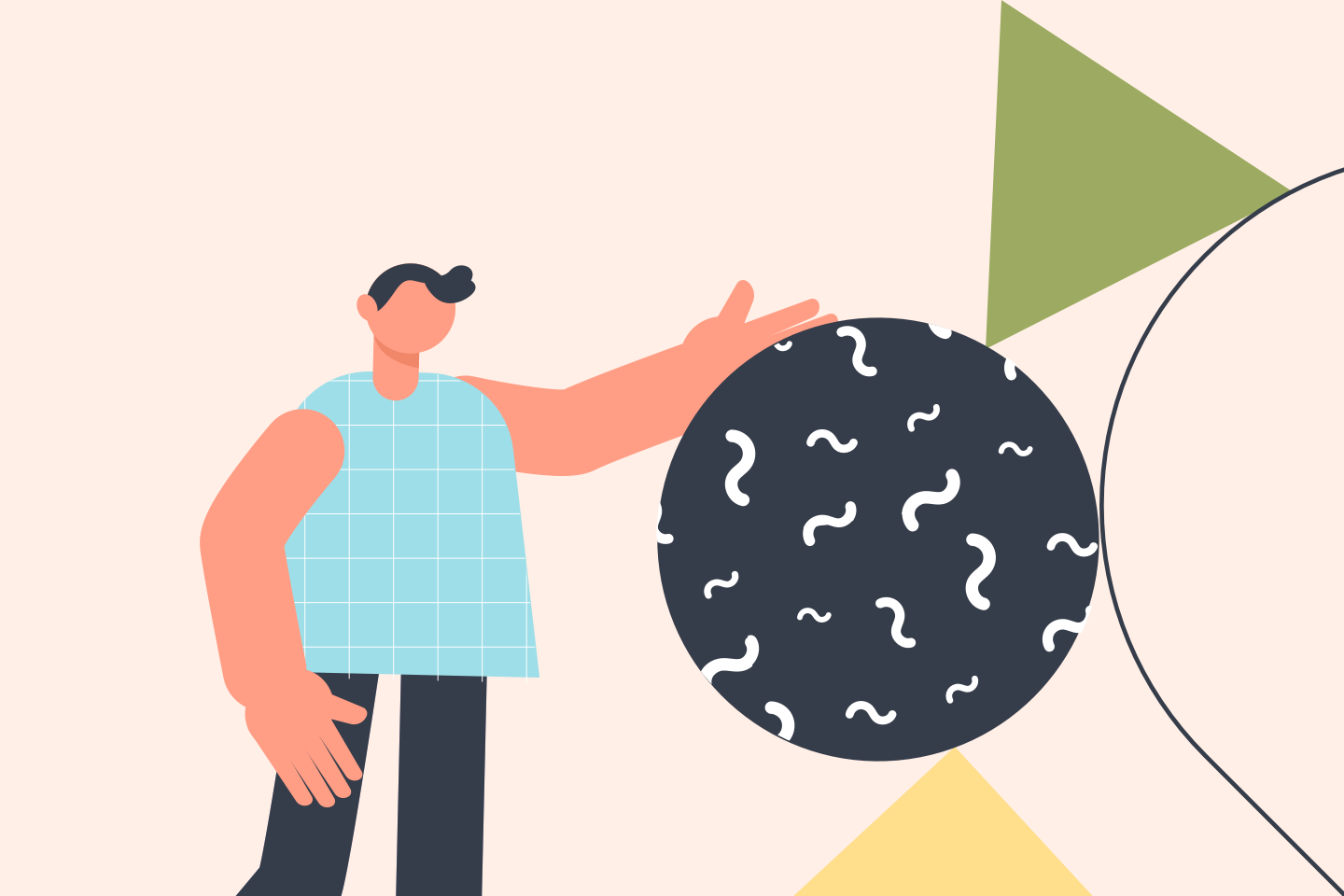 5 Inspiring Brand Equity Examples That Can Transform Your Business
You can build a strong brand that customers love and become a financial success, but your brand building process can't stop there. It takes work to maintain your place on top.
Plenty of brand leaders have disappeared because they lost brand equity, that intangible quality that keeps customers coming back. Take Sears, for example. The company was formed in 1893, and throughout the 1980s, it was America's largest retailer. Then Sears lost its ranking to Walmart in 1991. It continued to decline, and now the brand has filed for bankruptcy and closed hundreds of stores.
Sears isn't a one-off example. There are hundreds of more brands that rose and fell in a similar way — think about BlackBerry, Polaroid, and Toys "R" Us. This will happen even more as disruptive companies enter the marketplace and shorten the lifecycles of some of the world's largest brands.
But there is hope! To retain your strong brand, follow these five brand equity examples of companies that have maintained both customer loyalty and financial success.
Here's how they've done it.
1. Walmart Stays True to Its Brand Positioning
While other retailers are struggling or have disappeared, Walmart's brand value continues to rise, making it one of the largest retailers in the world. The 58-year-old brand can attribute its success to staying true to its positioning as the low-price retailer. And this positioning goes all the way back to the first Walmart that opened in Arkansas in 1962.
To set his business apart from the existing brand leaders, Sears and Kmart, Sam Walton focused on serving rural and suburban areas and keeping costs low.
His low-price position paid off, and the company steadily grew throughout the state, region, and country and then went international. And Walton's business model of finding ways to keep costs as low as possible has endured. The brand has implemented a cost-effective supply chain management process and minimized its operating costs. It's even been reported that Walmart executives fly coach and share hotel rooms to keep costs down.
The brand has always communicated its low-price positioning to customers. For example, take a look at the company's first ad for its grand opening. While not the prettiest, it does communicate the message that you'll get discounted prices at Walmart because its policy guarantees it.
While the ads have improved over the years, its low-price message is always present. For almost 20 years, Walmart's slogan was "Always Low Prices." When research showed Walmart saved American families $2,500 each year, it changed the slogan to "Save Money. Live Better" in 2007.
The brand's positioning as the low-price retailer is clear, and it has loyal customers because they know exactly what to expect from the brand. You can't argue with the results.
Walmart has grown from a single store in Arkansas to almost 11,500 stores in 27 countries. The brand ranks 8th in Brand Finance's annual report of the 500 most valuable and strongest brands, and it ranks no. 23 on Morning Consult's 2019 list of most loved brands.
Walmart is a great example of why it's important to differentiate your brand against competitors in consumers' minds and maintain that brand consistency.
2. Netflix Keeps Its Brand Relevant
Netflix is a perfect example of a company that knew it needed to innovate to stay relevant in customers' lives. Today, Netflix is the leading on-demand media brand with almost 193 million subscribers across the globe. But in 1997, it was in the DVD-by-mail business.
Netflix's former VP of Product Management Gibson Biddle says that at its core, the company's goal was to give customers "Movie Enjoyment Made Easy." In the early 2000s, the brand provided that by offering thousands of DVD options that it delivered straight to customers' mailboxes. Customers didn't have to go to a store and hope that the title they wanted was available, and there would be no late fees to pay.
Then in 2007, Netflix made movie watching easier when it launched its streaming service. It allowed customers to stream up to 1,000 TV shows and movies on their computers, and it grew its subscribers by almost 20% to 7.5 million.
From there, the brand continued to innovate its product to make watching movies easier for customers. It partnered with technology providers to stream content to subscribers' TVs and phones. It allowed multiple people to use one account. It provided the ability to download content to watch when Wi-Fi and cell service weren't available, and it made recommendations for content you'd like based on what you had previously watched.
It even began creating its own TV shows and movies, for which it's won both Emmys and Academy Awards.
Netflix is a brand equity example that shows that continuing to innovate is the key to staying relevant. The brand currently ranks 73rd on Brand Finance's Global 500, up six spots from the 2019 report, and it was the fourth most relevant brand on Prophet's 2019 Brand Relevance Index. Meanwhile, its original DVD competitor, Blockbuster, no longer exists.
3. Starbucks Maintains Brand Consistency
From its beginnings as a single coffee bean store in Seattle in 1971, Starbucks has grown into the world's largest coffeehouse chain by providing its customers with consistent offerings.
From its branding to the taste of its beverages, when customers see the green twin-tailed siren logo, they know they'll receive a consistent experience. Their drink will taste the same and come in a white branded cup with their name – or something resembling their name – on it, whether they're at the Starbucks down the street or across the globe.
"No matter if I am in Toronto, Las Vegas, London or Grand Rapids, the experience is consistent," wrote sales expert Tibor Shanto for The Globe and Mail. "All satisfying my expectations, Starbucks provides a predictability I find worth paying a premium for."
While consistency is key, the brand also stays relevant by simplifying the coffee-buying experience. Through its app, customers can pay, place mobile orders so their drinks are waiting when they arrive in-store, and receive free beverages.
Today, Starbucks ranks 28th among Brand Finance's Global 500 most valuable and strongest brands.
Pro-Tip: Brand management software like Frontify helps brands maintain consistency with a cloud-based Brand Guidelines, design collaboration platform, and Digital Asset Management solution. Read about how Brand Finances' 91st strongest brand, Vodafone, uses Frontify to increase consistency across its organization.
4. J. Crew Forgot About Its Customers, But Zara Didn't
Around since 1983, America's preppy brand J. Crew was "arguably the most popular clothing brand in the US in the 2000s." Celebrities from Michelle Obama to Taylor Swift wore its clothes. The company's revenue tripled from 2003 to 2013, and there were fashion blogs dedicated to celebrating the brand.
But all the acclaim caused the company to face an identity crisis and mark up its prices. It forgot its typical customers were middle-class consumers, not New York fashionistas. In 2014, it suffered a net loss of almost $658 million. The company filed for bankruptcy this year.
As its then-CEO Mickey Drexler said in an interview, "We became a little too elitist in our attitude." He told The Wall Street Journal, "We gave a perception of being a higher-priced company than we were — in our catalog, online, and in our general presentation. Very big mistake."
Retailer Zara has experienced its fair share of celebrity love. The future Queen of England is frequently photographed sporting its clothes and causing them to sell out, but Zara hasn't changed its prices or forgotten its customers. In fact, it focuses on giving its customers what they want: a frictionless shopping experience where they can get the hottest trends at affordable prices. As a result, Zara customers visit the store up to six times a year, while the norm for other retailers in the contemporary market is two to three times a year.
Per a 2018 write-up in Forbes, "For Zara, it is all about the customer—experiences for the customer, exchange with the customer, Evangelism through the customer, and being every place for the customer."
The brand has maintained its positioning as quality, affordable fashion. As a result, Zara currently ranks 128th on the list of most valuable brands and is 29th on Interbrand's best global brands.
5. Coca-Cola Keeps Advertising to Stay #1
Dating all the way back to 1892, Coca-Cola is currently the largest beverage company in the world. With its longevity and leadership status, you might think the company has cut back on advertising, but the opposite is true. Coca-Cola has made a yearly commitment to large ad spends. Between 2015 and 2020, it spent an average of $4 billion each year to market its drinks to consumers around the world.
Its ad spending and strategy give it a competitive advantage and increase brand awareness and brand equity among consumers.
Coca-Cola currently ranks as the 34th most valuable global brand on Brand Finance's Global 500, while its primary competitor, Pepsi, trails at 92.
These Brand Equity Examples Show Maintaining Brands Takes Effort
It takes a lot of effort to build a strong brand and develop intangible qualities that keep customers coming back. As these brand equity examples show, you can't just build a brand and then forget it. Strong, valuable brands know the brand-building process is ongoing. To stay on top, think about your positioning, stay relevant, provide consistent experiences, focus on your target audience, and maintain brand awareness.
Oskar Duberg
Senior Brand Content Specialist