What is brand management? Benefits, examples, and strategies.
Brand management refers to all activities and strategies you use to build and maintain a positive reputation with customers.
A brand consists of many elements, including marketing and advertising messaging, customer service policies, product quality, public perceptions, and employee interactions. Managing all of these elements to create a consistent image with your customers takes a coordinated effort from your entire organization.
Over time, successful brand management helps customers create positive brand associations, which extend to the brand's products and services.
Why is brand management important? (+ 3 key benefits)
Brand management supports long-term business growth by establishing a consistent image that makes the brand easier to recognize. And there are other benefits as well, including helping your team work more efficiently, boosting brand awareness, and driving customer loyalty. All of this allows brands to attract and retain customers.
But without a comprehensive brand management strategy, there's no way to ensure customers have a consistent experience across all touch points. Just consider what would happen if a retailer created a post on Instagram about a promotion or sale but didn't post the signage in its brick-and-mortar stores. Say, a customer is shopping in person but hasn't seen the Instagram post and doesn't know about the promotion. If they miss an opportunity to take advantage of the discounts because of poor in-store signage, they might be frustrated and not want to shop with the brand again.
Using an automated branding platform is the key to avoiding these inconsistencies and successfully executing a brand management strategy. Brand management software helps organizations involve everyone in branding efforts, translating to more consistent branding at scale. That means any brand can ensure that the ads it posts on social media also appear in its physical stores at the same time.
This kind of all-in-one solution also makes it easier to create advertising templates, manage assets like brand logos, and collaborate with different departments. And businesses that use software are much more likely to reap the benefits of strategic brand management.
1. Establishes and maintains consistent branding
Consistent branding makes it easier for consumers to identify brands when they encounter them in their day-to-day lives, whether that's in an Instagram post, in a magazine ad, or on a product on the shelf at the local store. And 71% of consumers are more likely to buy from brands they recognize because they have a better idea of what to expect compared to choosing an unknown competitor.
Brand management actively works to establish and improve consistency:
Creates brand guidelines that document who a brand is and serve as a roadmap for how team members establish and maintain its identity
Supports internal -team collaboration and keeps everyone on the same page, so that even large teams can use one unified brand voice.
Establishes review processes for marketing and advertising efforts to ensure messaging and imaging remain on-brand.
While this might not seem like a big deal, almost 80% of consumers in a Redpoint Global survey named inconsistent messaging as a pain point. And that means that even a seemingly small issue like using the wrong language in a social media ad can hurt the brand in the long run.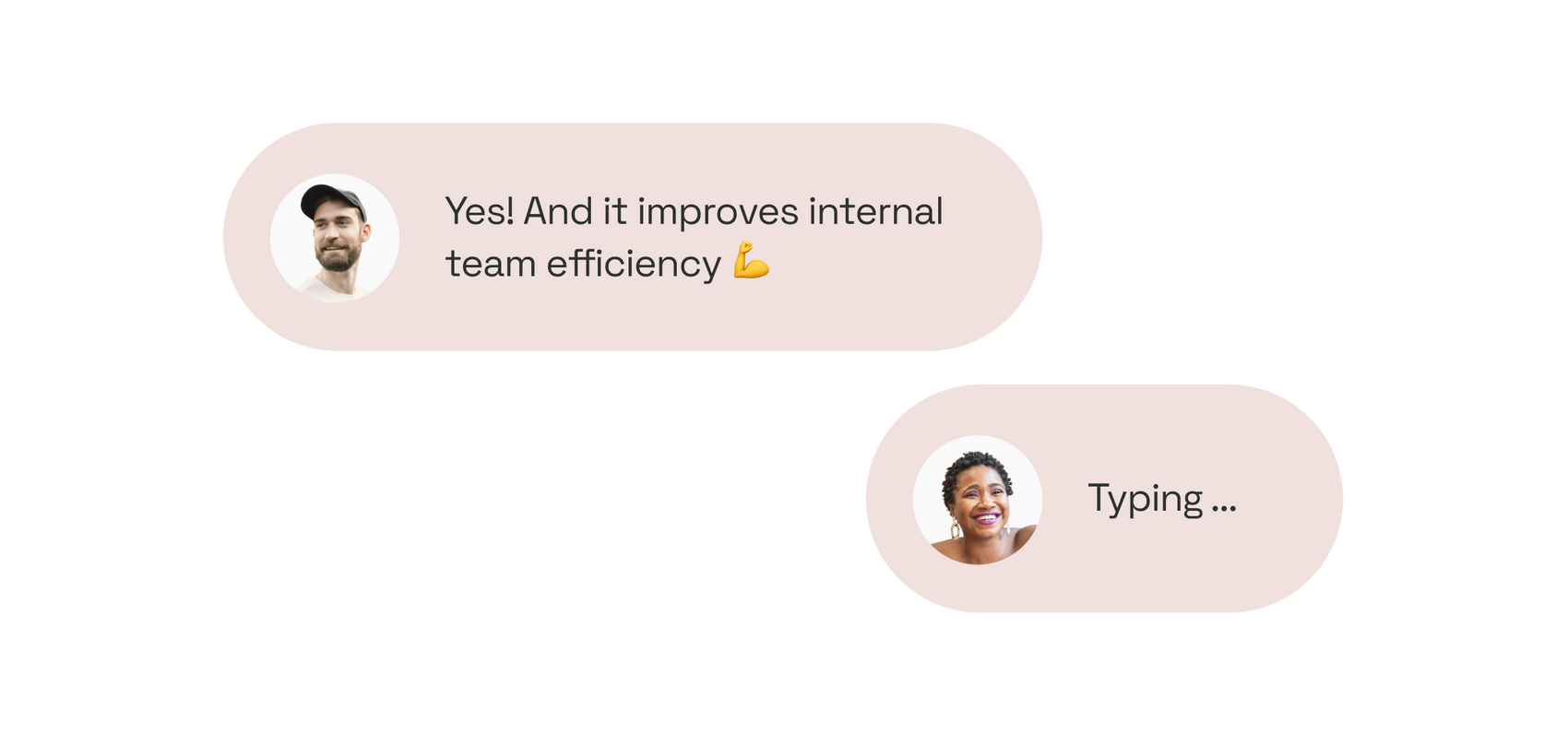 2. Improves internal team efficiency
A resource repository is a key element of effective brand management and gives everyone in an organization access to the assets they need to represent the brand. And, because everything is housed in one location, it saves time by making it much easier to find the necessary files.
A few teams that benefit from brand management include:
Marketing: Marketers need access to a variety of assets to connect with consumers across all platforms. This includes formatted logos for social media platforms and content calendars that guide campaigns.
Design: Designers create new templates and visuals for web pages and ads. But to maintain consistency with older designs, this team needs a wide variety of resources, including previous templates for comparison, codes for branded color palettes, and font and style preferences.
Sales: Sales is one of the only internal teams that interact directly with customers at a personal level, which means that they need to know how to talk about the brand. And they need to be aware of what marketing promotions are happening and what language to use when talking about products, all of which they can find in the brand's resource repository.

3. Drives customer engagement and encourages loyalty
Loyal customers are proven to be more valuable to brands over time because they make larger purchases. And the longer they stay loyal, the more frequently they make purchases. Brand management helps drive customer support and boost revenue by creating more positive experiences and making brand aspects they care about easier to identify.
Take Patagonia as an example: The outdoor and apparel company doesn't just make great products that its customers love. Patagonia also promotes its dedication to sustainability with everything it does — from posting educational videos about sustainable materials on Instagram to donating a percentage of its profits to preservation and restoration efforts. And thanks to its successful branding efforts, Patagonia is regarded as one of the most reputable brands in the US and does more than USD 200 million in annual sales.
Brand management strategies and processes
Just like people, brands are unique. And that means there isn't a universal approach to brand management. But there are a few best practices that every business should follow to create a consistent image that accurately reflects its values:
Discover your brand identity
Evaluate the brand's current position to ensure any future branding efforts build on the success of the existing brand. Start by conducting a brand audit and doing a competitor analysis. This will give you a better understanding of what customers like about your brand and what they'd like to see in the future.
Create a brand management strategy
Define your brand goals, which could be anything from boosting awareness to establishing your brand as a household name. Then, you'll need to identify the tactics to reach your goals. The more specific you are throughout this process, the better prepared you'll be to make decisions about the brand in the future.
Define brand guidelines
Traditionally, brand guidelines were a single document containing details on how to size the company logo, what tone of voice to use, and when and how to use stock photography. The most successful brands nowadays rely on the cloud to create a digital hub that gives teammates access to the same basic guidelines and resources.
Use brand management software
Software allows you to streamline processes, store resources for easy access, and automate performance monitoring. This makes branded assets easier to find and reduces the time it takes to generate performance reports.
Examples of brand management
You already know what successful brand management looks like because you've seen some of the most successful companies in the world do it:
Kia rebranded thanks to collaboration
The automotive company relaunched its brand at an international level. And it was able to do so successfully because internal teams collaborated and maintained consistent messaging throughout each stage of the process.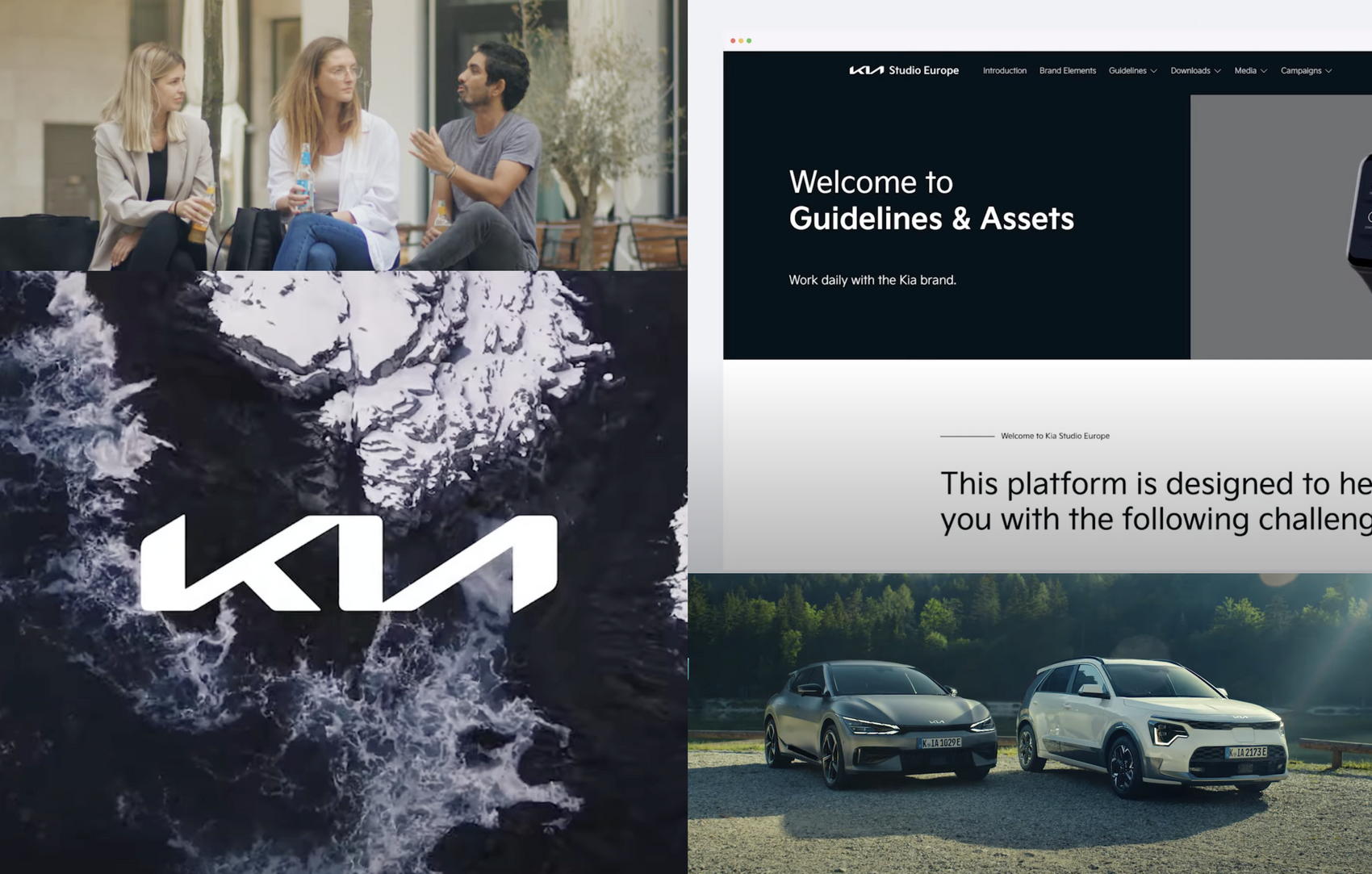 Vacasa used asset management to scale quickly
After experiencing fast growth, the company had to scale quickly to survive. And that meant expanding to new locales without compromising the existing parts of the brand customers already loved. Creating a digital repository of resources allowed Vacasa's remote teams to access all the documents they needed to become brand ambassadors.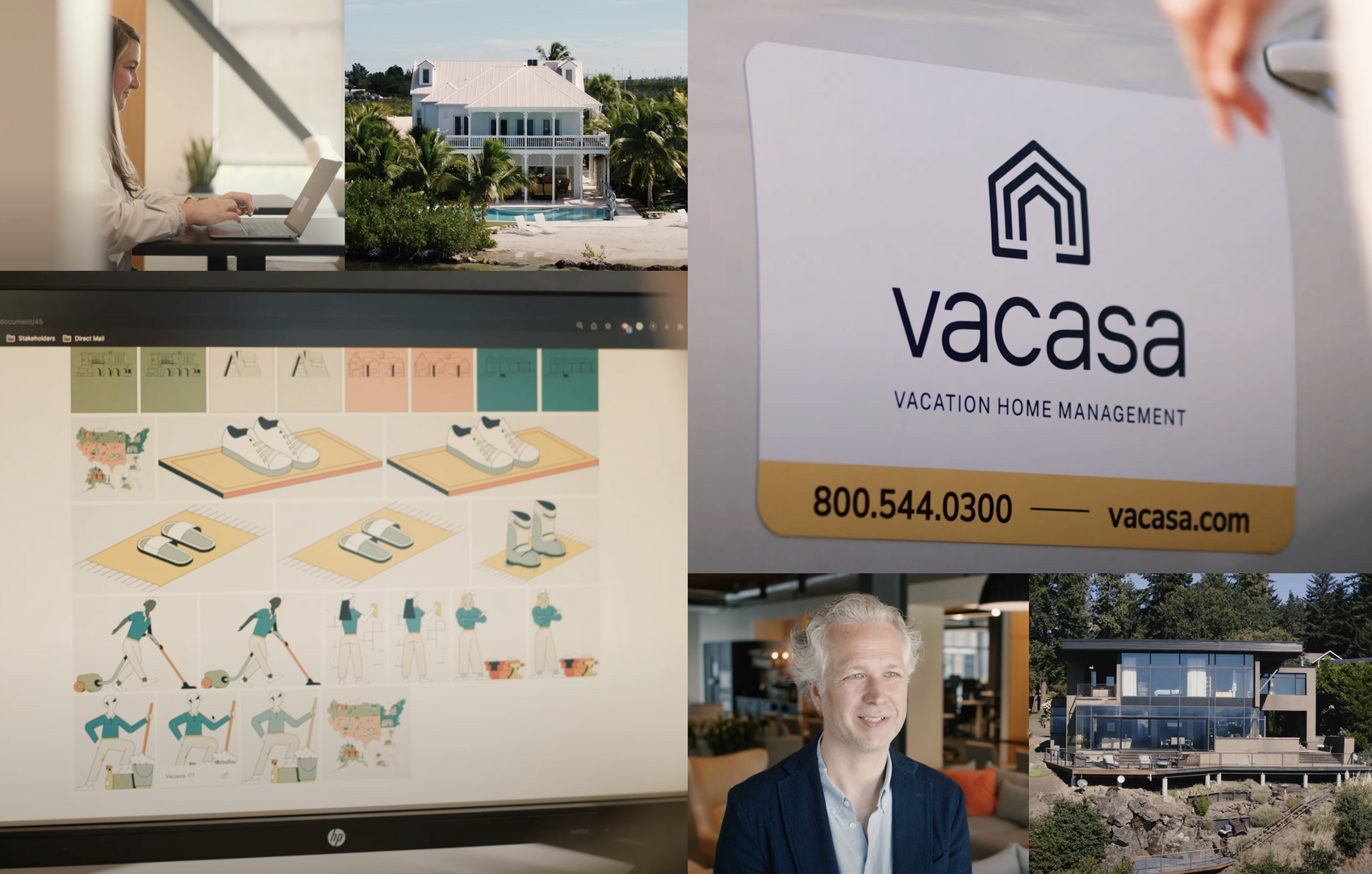 Uber became a verb
The rideshare leader made its catchphrase, "getting an Uber," so common that it's now universally known and associated with ride-sharing services. And Uber was able to do this because it built its brand around its most-loved aspect: the convenience with which its users can "get an Uber."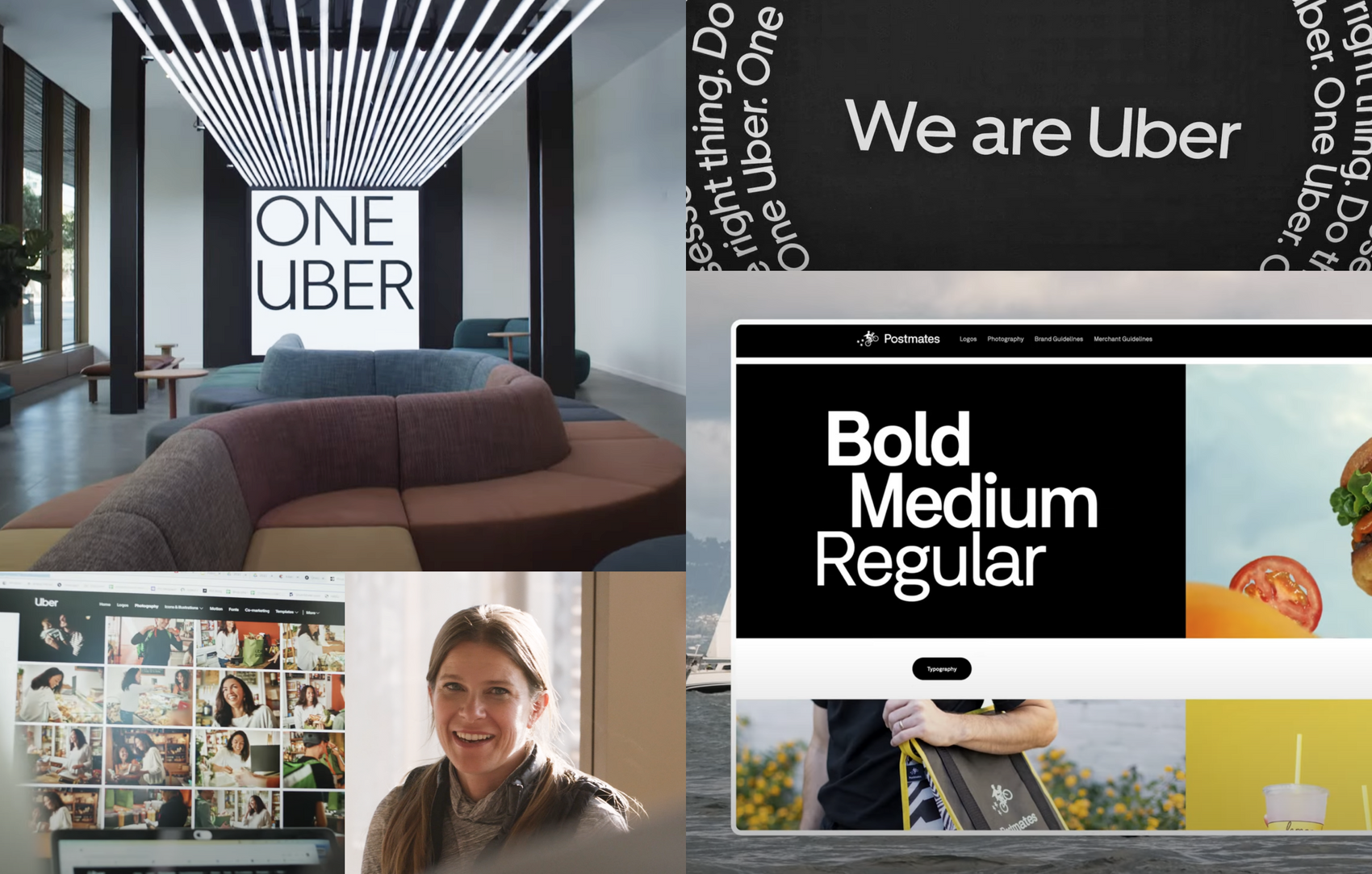 Marketing vs. brand management
On the one hand, marketing includes all of the activities that businesses do to promote their brands, usually to drive sales. Brand management, on the other hand, focuses on establishing a consistent brand across all channels. The two often work hand in hand, but they're distinctly different from each other.
Typically, marketing comes before brand management. After all, there isn't a brand to manage until marketers introduce it to consumers and generate awareness. That's why young companies often focus only on marketing activities like identifying target markets, communicating with potential customers, and growing brand awareness.
And because marketers create messaging for social platforms and other advertisements, they're familiar with the brand's voice. So, it makes sense that marketers often evolve into brand managers as their company grows.
Brand managers create the brand's strategy and go beyond generating awareness to improve brand recognition. They also document what's worked well in the past for the brand and establish guidelines for maintaining consistency and improving the brand's reputation moving forward.
As brands and their audiences grow, brand management becomes more important because it helps maintain a consistent identity and supports business growth.
Key takeaways
Brand management is essential to running a successful business — it helps generate brand awareness and earn customer loyalty. Without brand management, brands risk alienating customers who don't understand the messaging. Or worse, if the branding stops representing what customers care about, they could lose interest in the company and support a competitor instead.
There is no one-size-fits-all approach to brand management. But all brands need to create a strategy and implement software if they want to establish and maintain consistent branding. A comprehensive brand management strategy helps guide everyone in your organization, while a branding platform helps keep everyone on the same page.
Learn to create your own brand strategy, or look at some other ways implementing a brand management platform benefits your business!
Oskar Duberg
Senior Brand Content Specialist