Analytics and insights
Track the performance of your Brand Guidelines and assets with insight reports. Gain deeper understanding of how, when, and where assets are used across your organization.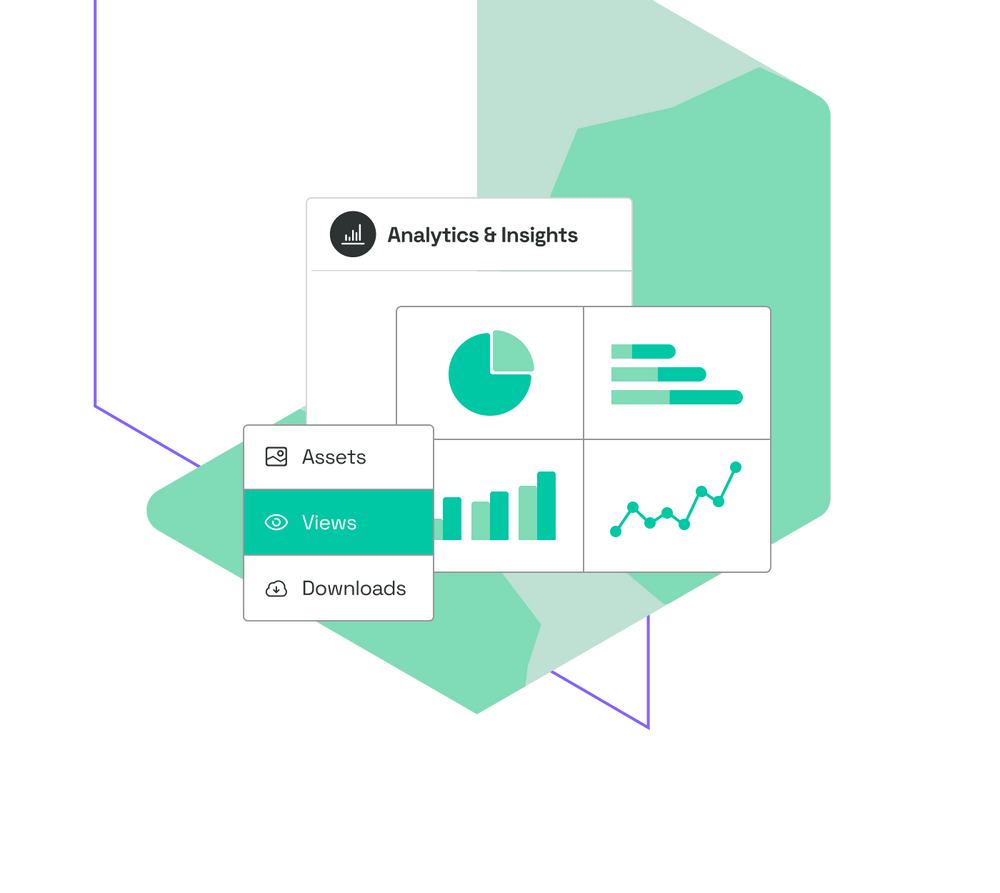 Get an overview of your platform data and a user-friendly entry point into your brand's analytics.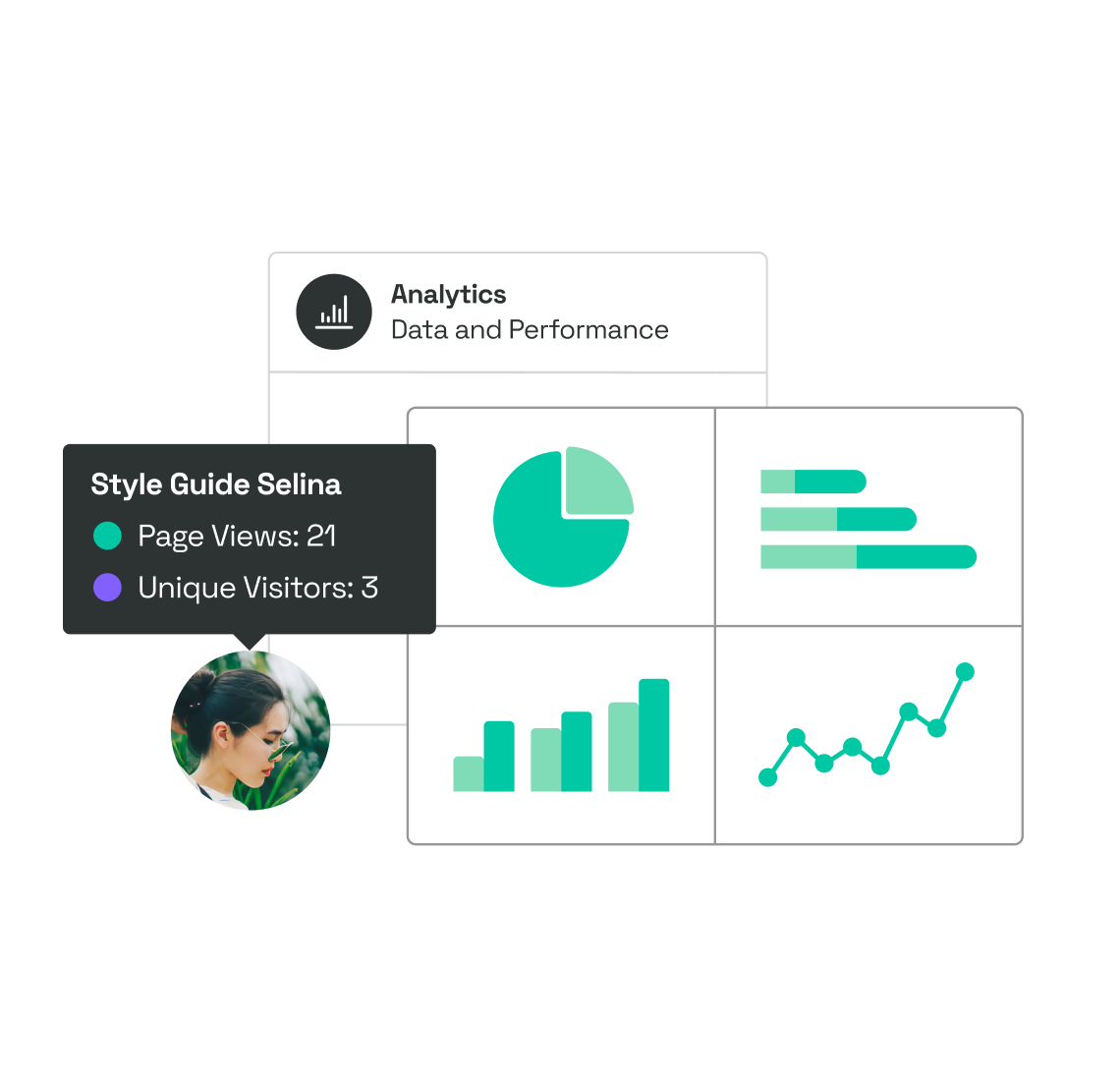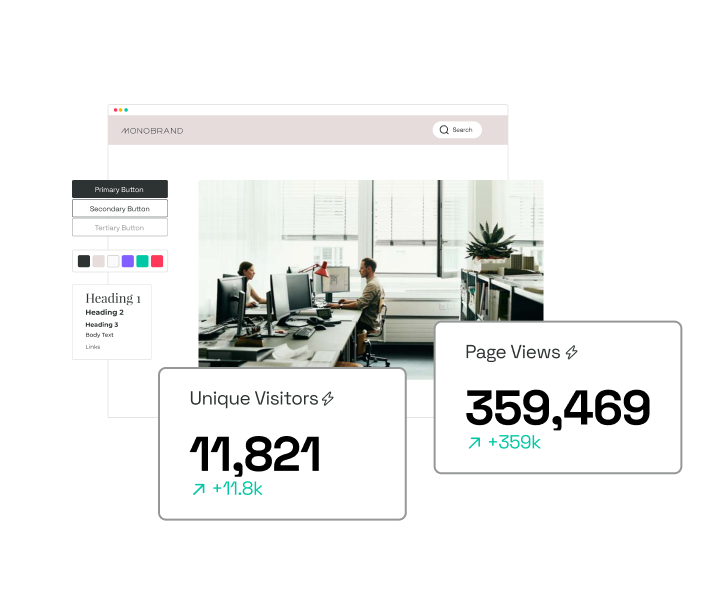 Track the power of your Brand Guidelines. Get insights into page views, unique visitors, active authors, users, and more.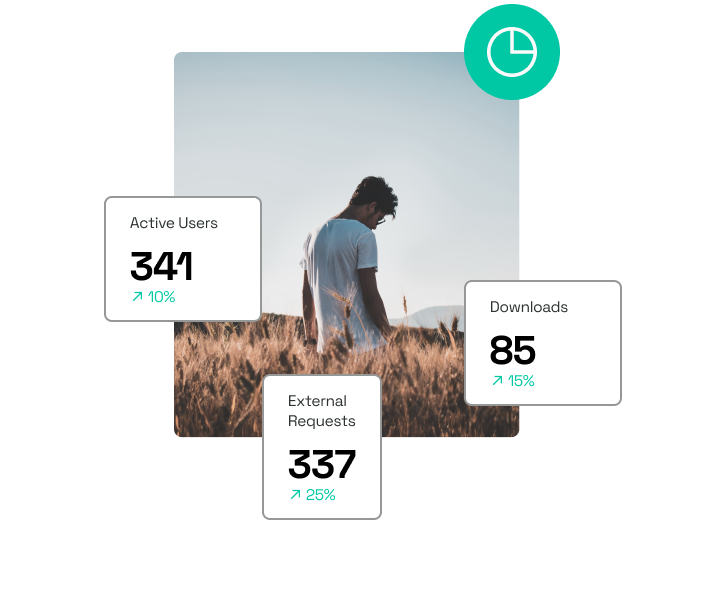 Analyze the use of every single brand asset. You'll see the amount of different assets being used and how often.
See how your templates are being used for all publications from Digital & Print Templates.
Measure your brand's impact
When it comes to branding, gut-feeling decisions are made more than they should be. Create a data-driven culture for all things creative and brand. With the Analytics Dashboard, you'll be better able to make concrete:
Budget decisions
Analytics helps managers understand the Brand platform's performance to prove ROI.
Content marketing decisions
Ensure the resources spent creating your brand content are paying off across your distribution channels.
Software integration decisions
The Analytics Dashboard will give you a bird's eye view of your brand operations – helping you identify the missing pieces in your users' daily workflows.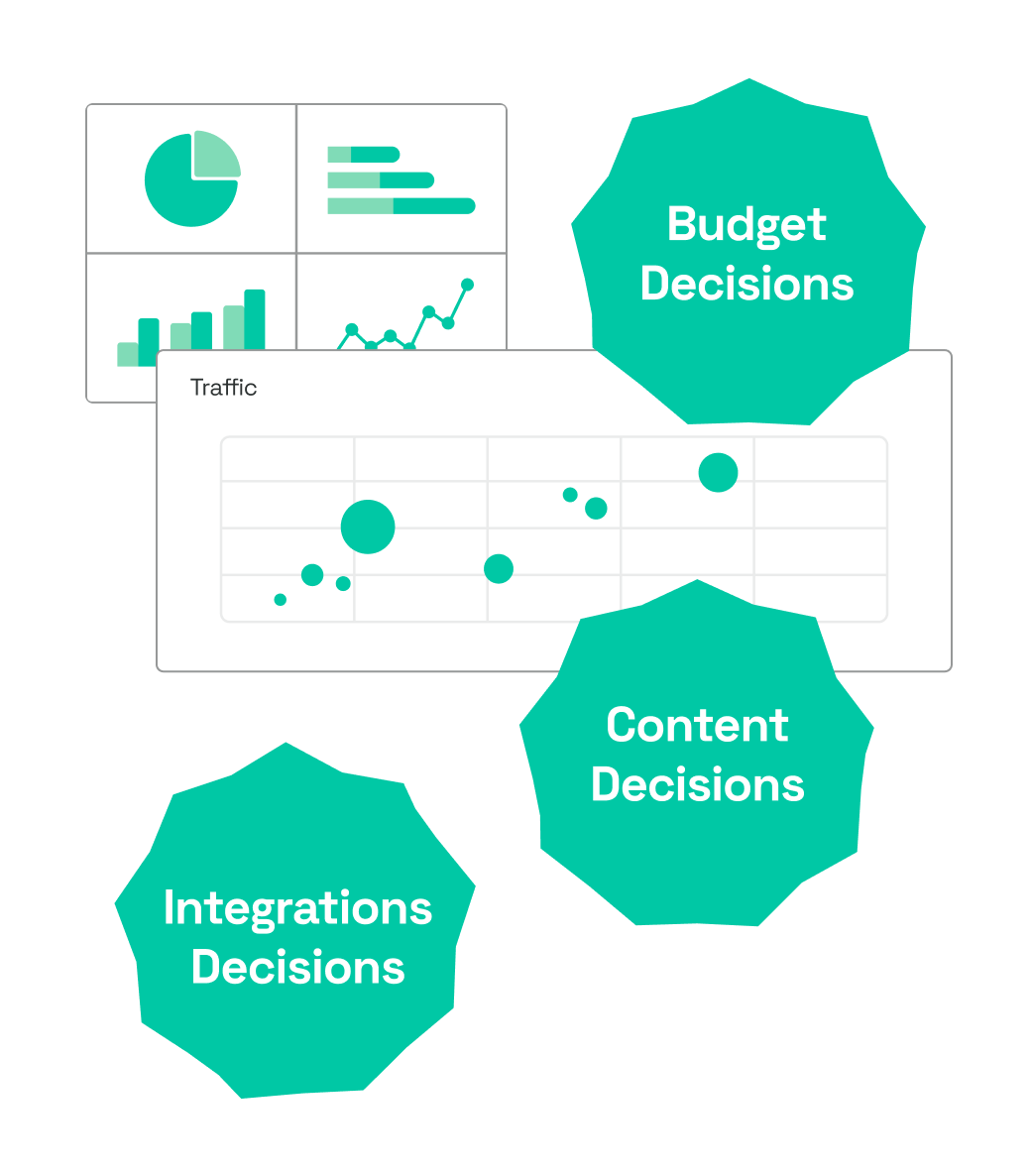 More magic to get insights
Analyze how many times an asset has been used externally in specific locations (such as the company website, landing pages, etc.).
Drill down information to get analytics on a granular level on assets, libraries, and guidelines. Quickly access valuable insights on users, languages, and countries.
Still got questions? We've got answers. Contact our support in-app, or via email. Always.
DISCOVER THE FULL BRAND MANAGEMENT SUITE