See Frontify in Action
All brands are unique, and your Frontify environment should be, too. So, in a personalized demo, we'll be showing you the features covering your brand's specific needs. To get started, all you need to do is request a demo.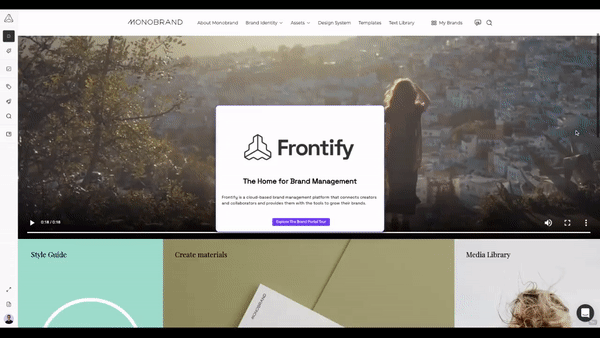 Want to take a tour of Frontify?
Accelerate your brand journey and discover how Frontify enables you to manage and grow your brand.
Once You Share Your Details…
We'll email you to schedule a 15-minute intro call. Our experts will use this call to better understand your needs and requirements.
Next, if needed, we'll schedule a 45-minute personalized demo to guide you through our platform's functionality. We'll also talk pricing, based on the features you need and the number of users you have.
We pride ourselves on being a strategic partner, not just software, so after the call (and in the future) we're open to having as many follow-up conversations as you need. Always.
So, if you haven't already: Let's get that form filled in, shall we?
Frontify's Connected Solutions
Curious to see what ROI our customers are getting?
Frontify commissioned Forrester to show you the impact of our software, black on white. Read it for yourself!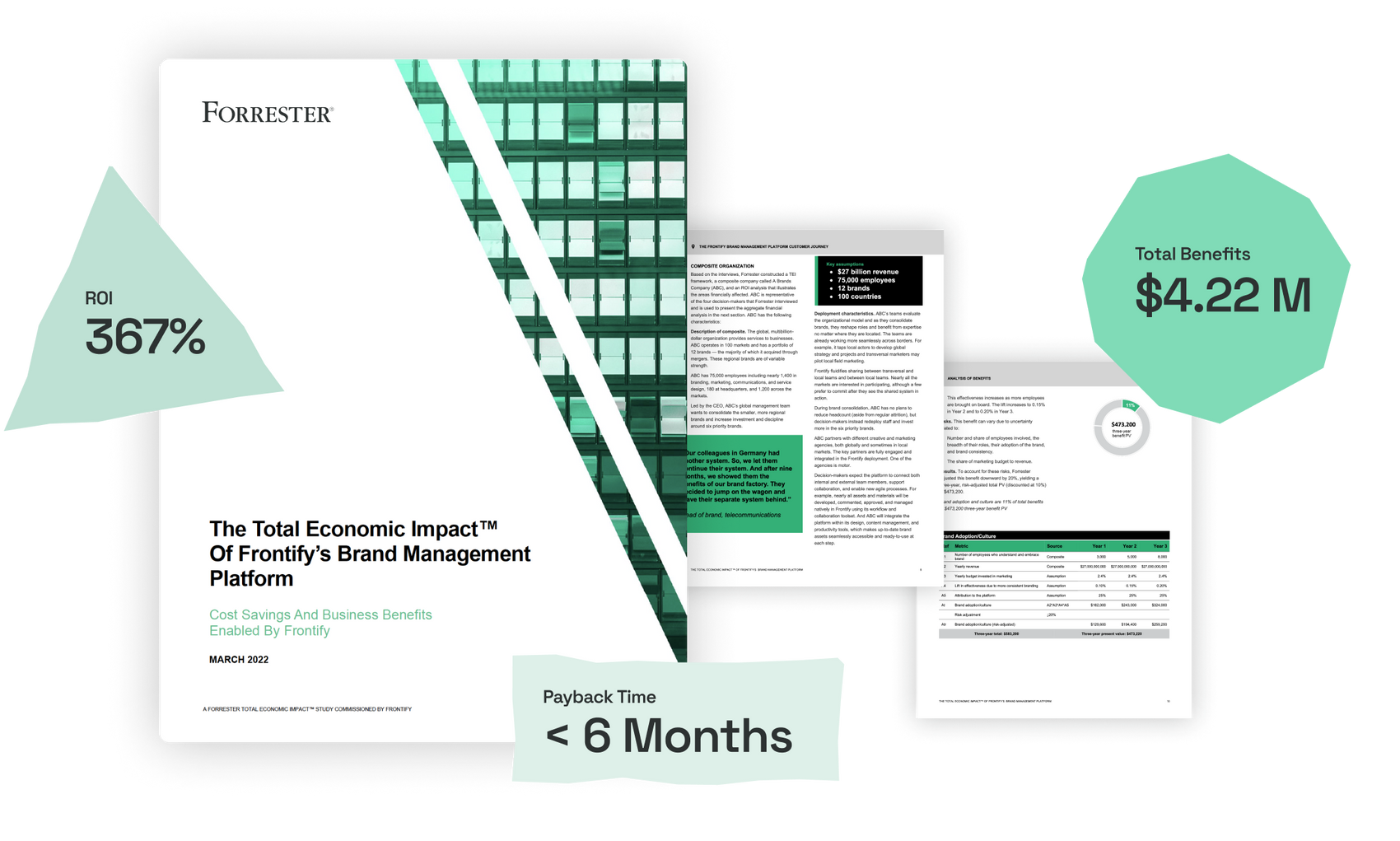 Frontify enables us to have one platform where everyone can easily access all kinds of different brand assets and guidelines - everything that you need to communicate consistently.
Marius Happe
Head of Marketing at Borussia Dortmund