Let's Grow Your Business Together
Expand your services, add to your tool stack, and grow faster. Sounds pretty good, right? Then you might want to join our partnership program, where we grow together through the power of brand management software.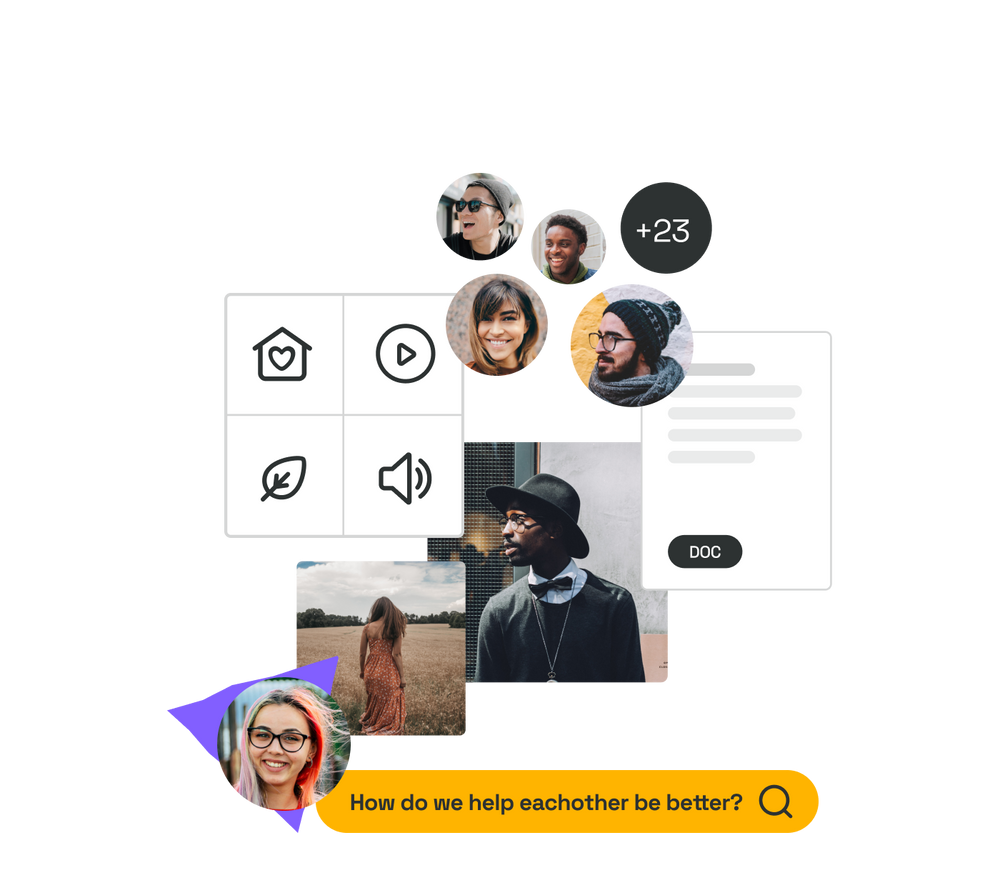 Enjoy the Benefits of Partnering Up
Add Frontify to your product offerings, and be part of our network of customer referrals and expertise – helping you boost your business.
Be part of our global marketing program. Showcase your work and spread awareness for your own brand alongside global leaders in the space.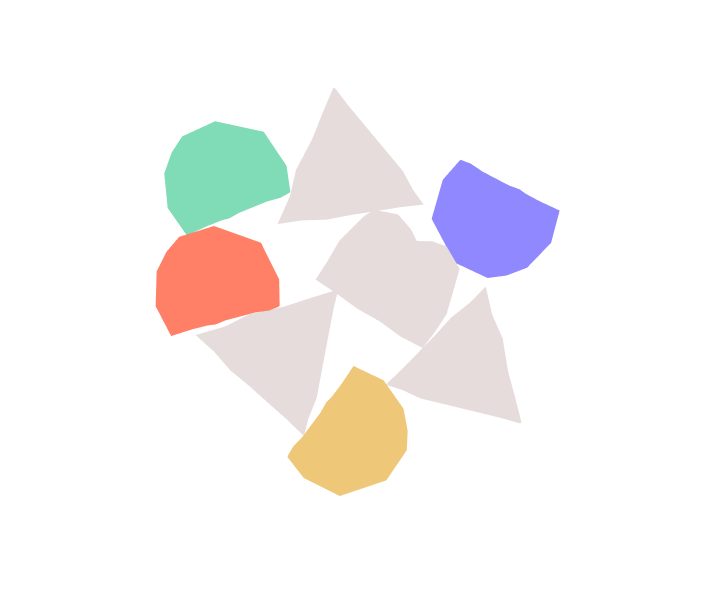 Expand your service offering, by adding brand management to your portfolio. Increase your customer count while keeping existing clients coming back for more.

Frontify has been a really big shift for us as an agency in staying locked-in with clients, as we're now able to advise them in a much more strategic way. It enables us to talk to a client indefinitely.
Adam Thomas
Creative Director and Partner at Spinach
A Like Minded Relationship
We provide our partners with the support, training, and co-marketing opportunities they need.
Commission or Discount
Choose between commission or a discount on your referred client deals with us.
Customer Exposure
Let's accelerate your deals by exposing you to our growing base of global leading brands.
Sales & Marketing
Extended your visibility through co-marketing initiatives, and we'll help you to pitch Frontify.
Support
Benefit from a dedicated Partner Manager, quarterly business reviews and get priority support.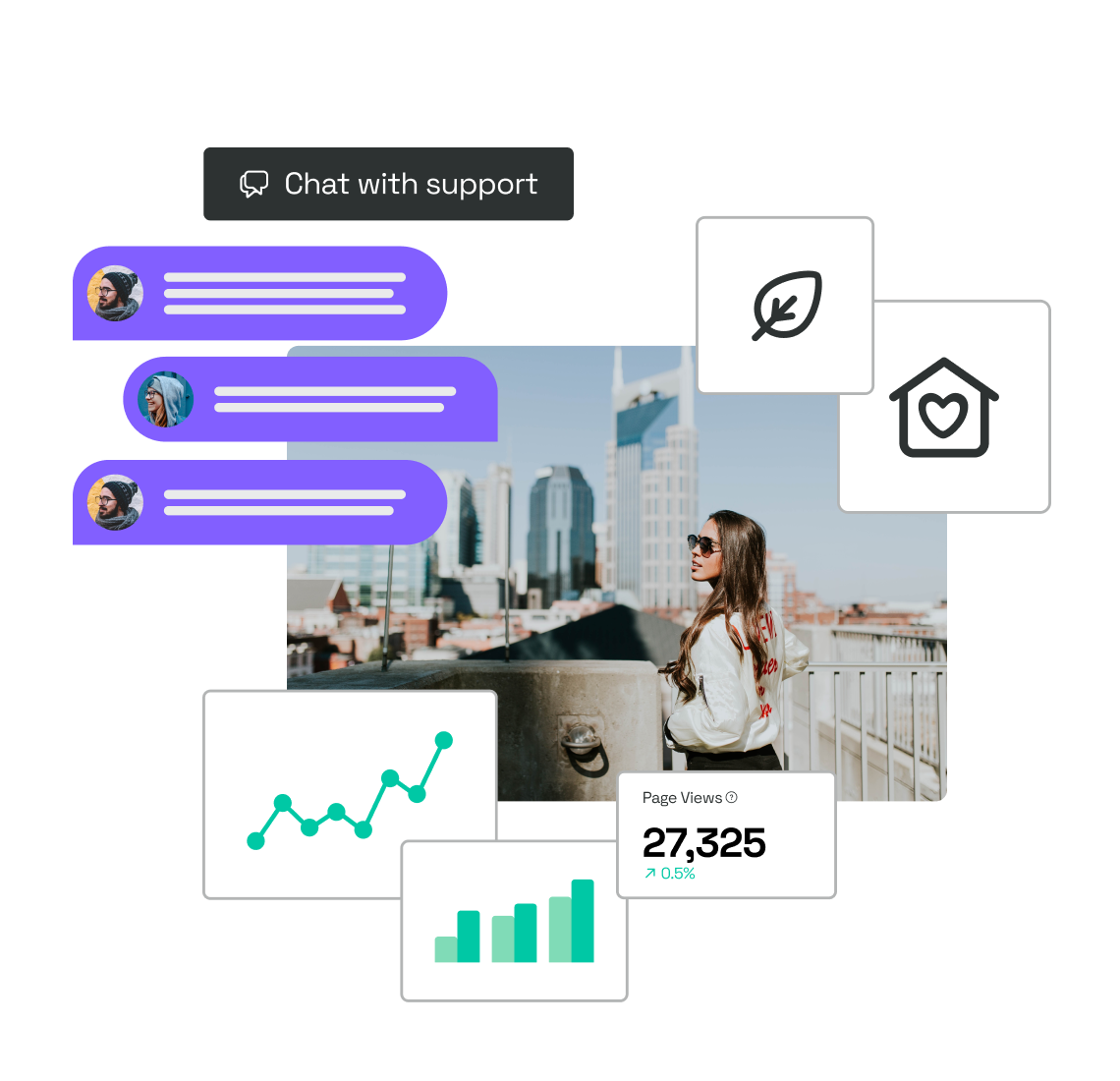 Join Our Community of Partners
We partner with top agencies, technology brands, and consultancies to build tomorrow's strongest brands – and your agency could be part of that, too. See how we help agencies find the right client fit, or simply browse through our partner directory to see who's already on our roster.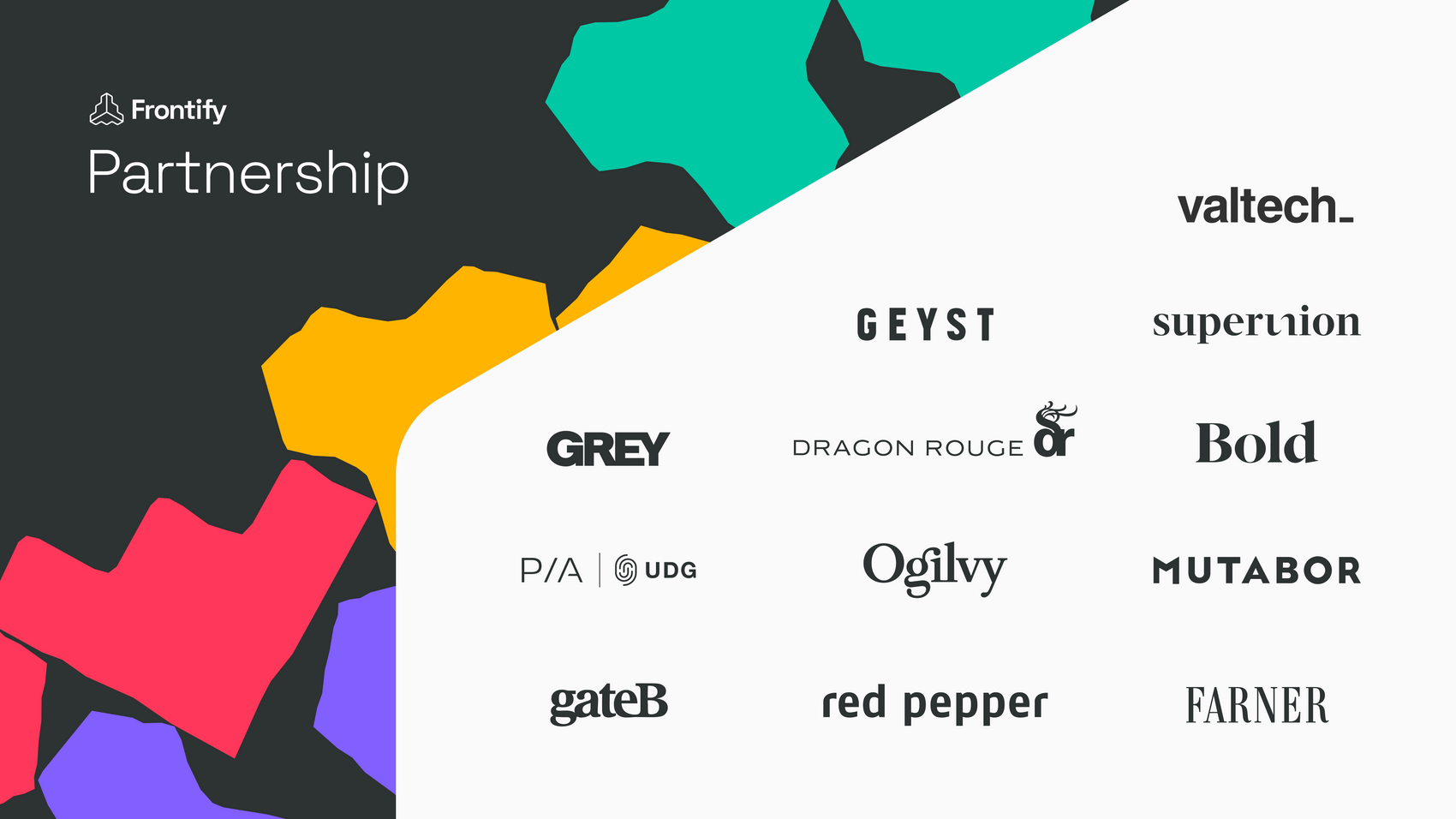 Frequently Asked Questions
What if the client wants to have their own account, or doesn't want to use Frontify any longer?

Can I create a custom sub-domain?

How do other agencies use Frontify?

What is a user?

What are the benefits of the Enterprise plan?