Brand Updates
Get your whole team excited about your brand. Send striking newsletters directly from your brand platform and create internal brand buzz.
Request Demo
Learn More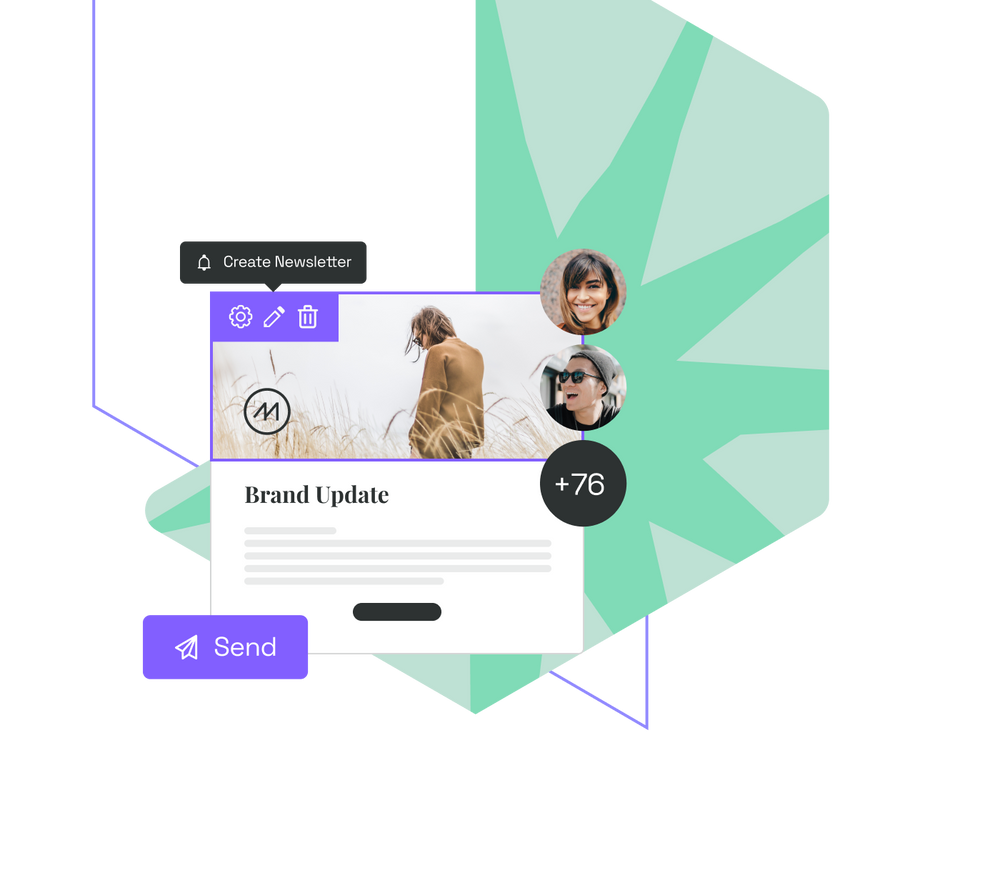 Boost Engagement
with Your Brand
Create a culture of brand advocacy with customizable, reusable newsletters that employees love to read.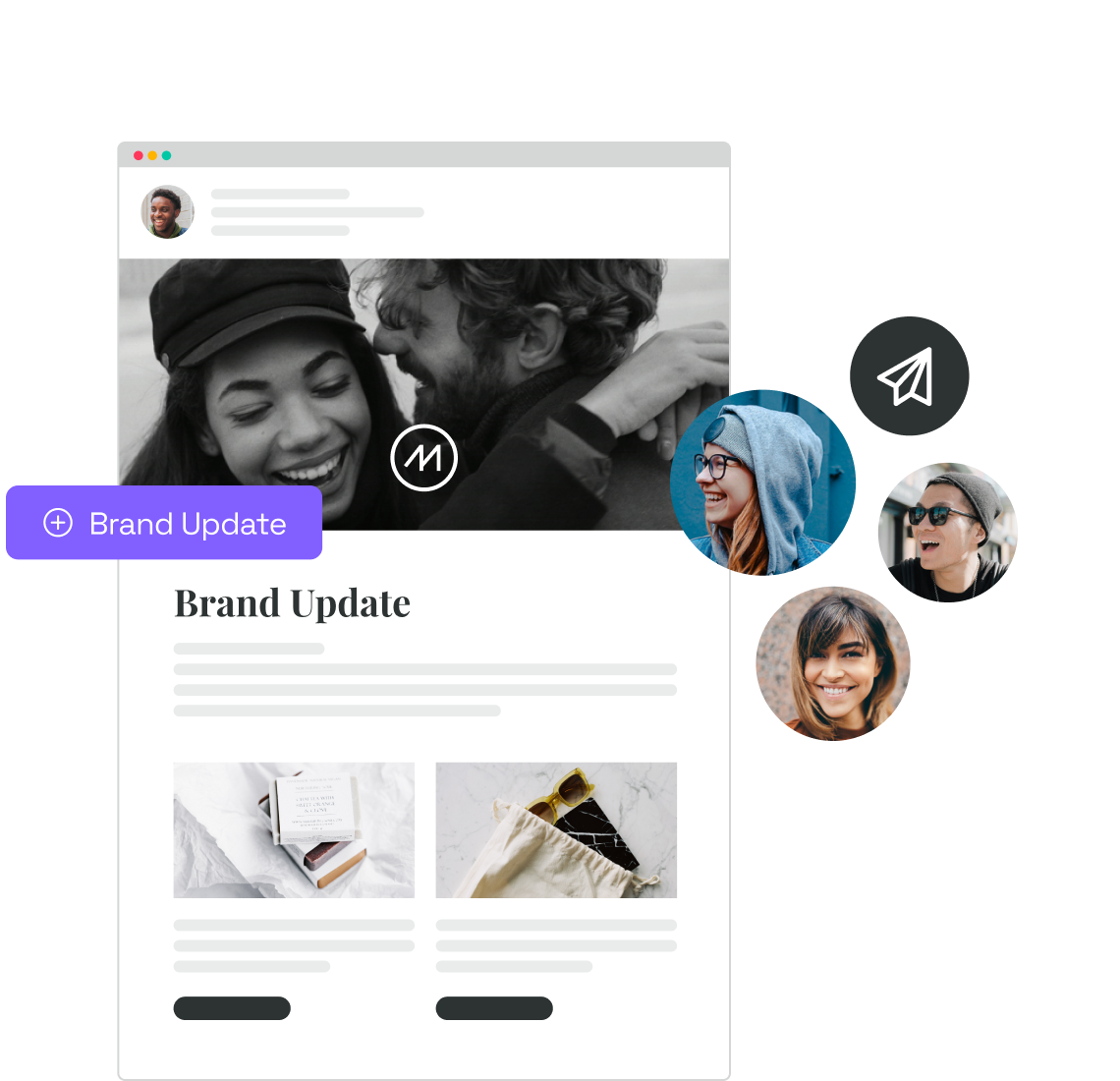 Create & Share Brand News Easily
Keep everyone in-the-know. Communicate critical brand updates and internal messages in one easy-to-use tool.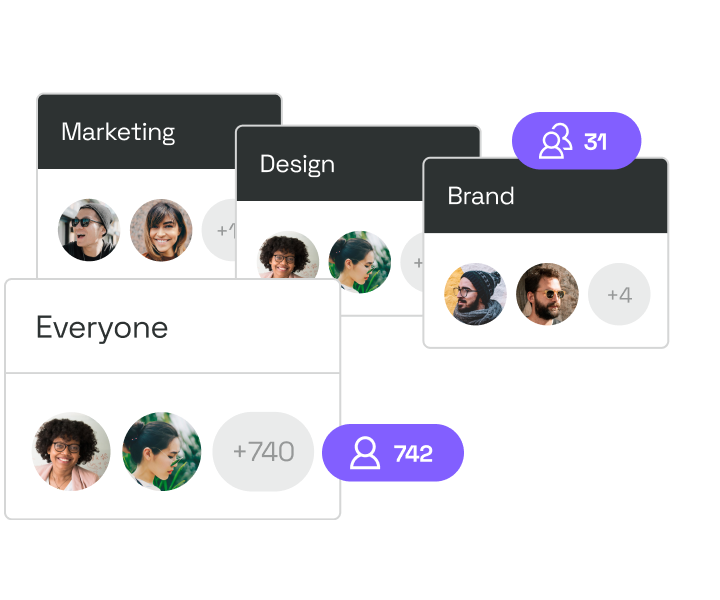 Always Target the Right People
Send email updates with the right message – to the right audience – with predefined email groups and lists.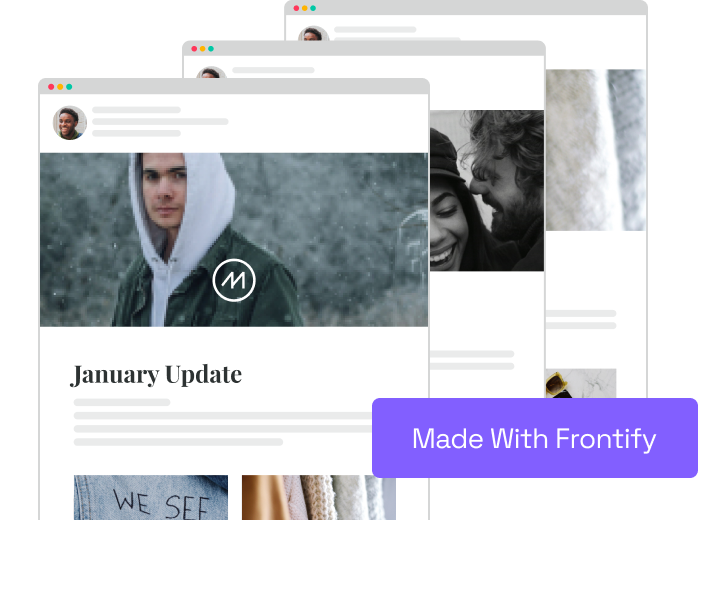 Do It All Within
 Frontify
Elevate your brand voice by sending regular, branded emails – all inside one platform.
The World's First Brand Management Platform with Built-in Email Capabilities
We integrated email into your brand platform to strengthen your internal communications and make life easier. Create, build, and share the right brand messages every time.
Build on-brand newsletters, every time. Use our easy interface with all your assets and contacts in one place.
Inspire everyone with tailored newsletter series. Send different brand messages to different teams.
Brands are better shaped together. Enable others to create and send emails without acting as account owners.
Discover your brand's impact on your team. Track open rates to assess engagement and improve your emails as you go.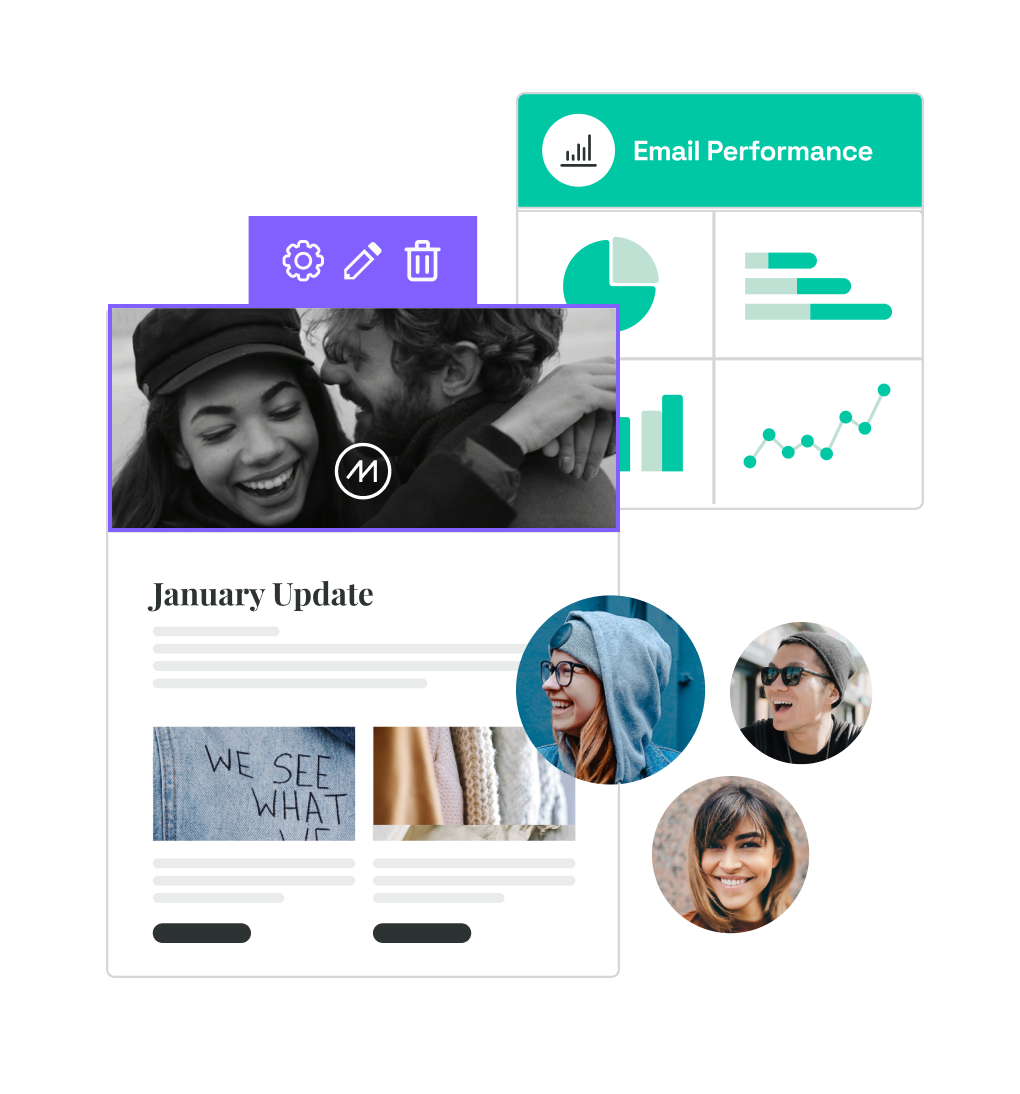 Brand Engagement Drives Business Value
The results of our Brand Ownership Survey are in: Communication, communication, communication. That's the way to drive the engagement with your brand.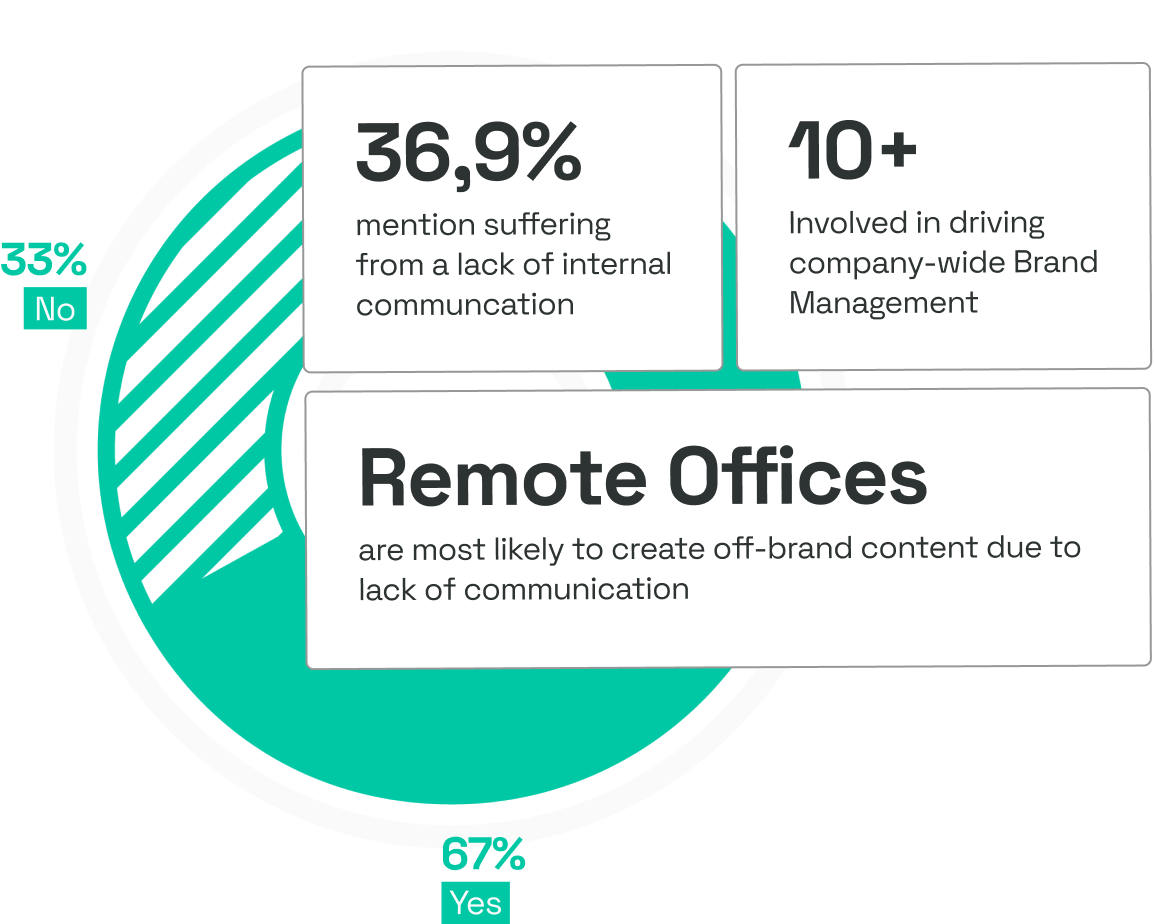 Using the Frontify Newsletter we can very easily update employees across different departments on the latest changes to our brand.
Linda Oettli
Marketing and Communications Leader at Nobel Biocare
More Features to Spark Branding Joy
Built-in spam protection optimizes sending rates and makes sure your carefully-crafted emails reach your audience in time.
Let your team keep control of their own inbox. Follow a subscription set-up so they can leave any time they want.
Struggling to get the email out? We're here to help you get it out into the world. Contact our support in-app, or via email. Always.
DISCOVER THE FULL BRAND MANAGEMENT SUITE