FRONTIFY FOR HUMAN RESOURCES
Software for People
Behind Brands
Abstract talk about employer branding, EVPs, and dull PDF guidelines aren't uplifting your brand, or supporting those behind it. Modern HR teams take this topic digital. Create naturally talent-attracting brands with centralized, collaborative software.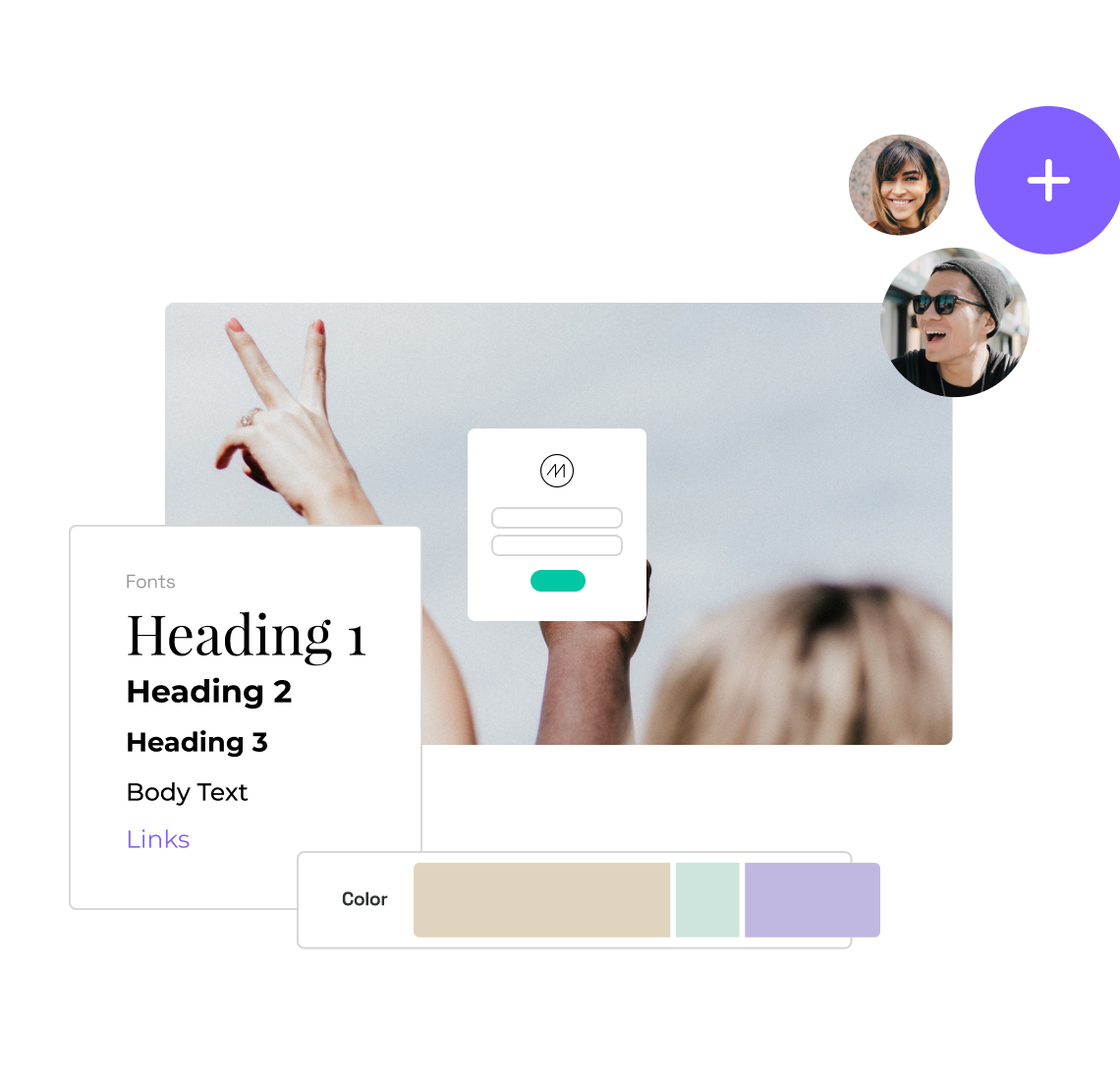 Guide Your Employer Voice (They Talk About You)
Your brand speaks the loudest about your reputation. With accessible and inspiring brand guidelines, every touchpoint, and every employee, becomes a voice for who you are as an employer.
Create Cozy Onboarding Hubs & Libraries
Use our platform as an entrypoint to your company. From EVPs and entire Document Libraries on the brand, to FAQs about contracts, insurance details, and info about where the best office lunch spots are.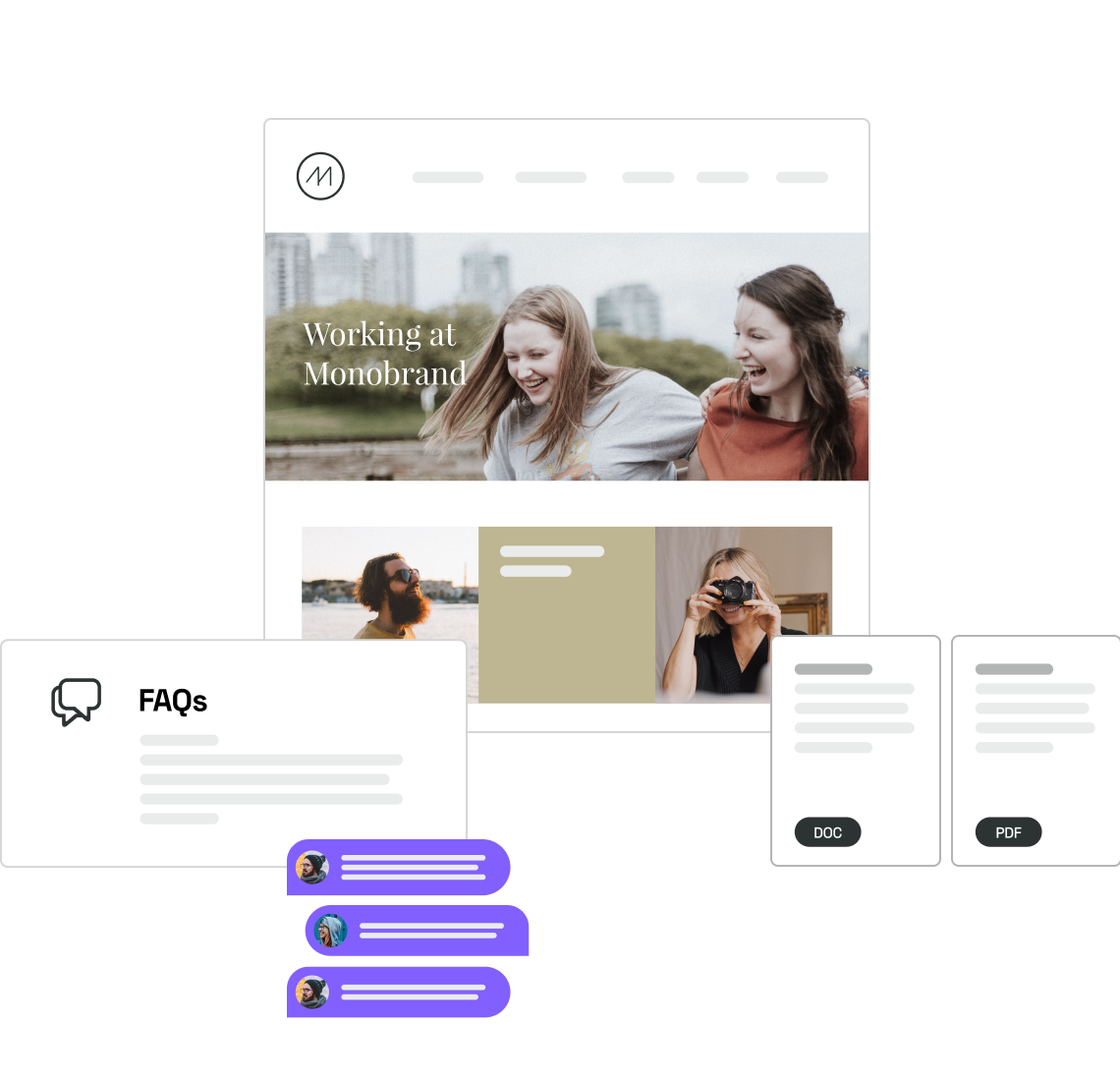 Minimize Design & Marketing Dependancies
HR is traditionally dependent on creative teams for projects. Get visuals templatized by Design, approved and made easily customizable, and put your HR department in the driver's seat. You can still meet the creatives over coffee.
Connect Company Culture to Your Brand
Help everyone live out your brand as ambassadors. Build a HR-hub with a brand portal to make the link between company goals, brand visions, and employer branding.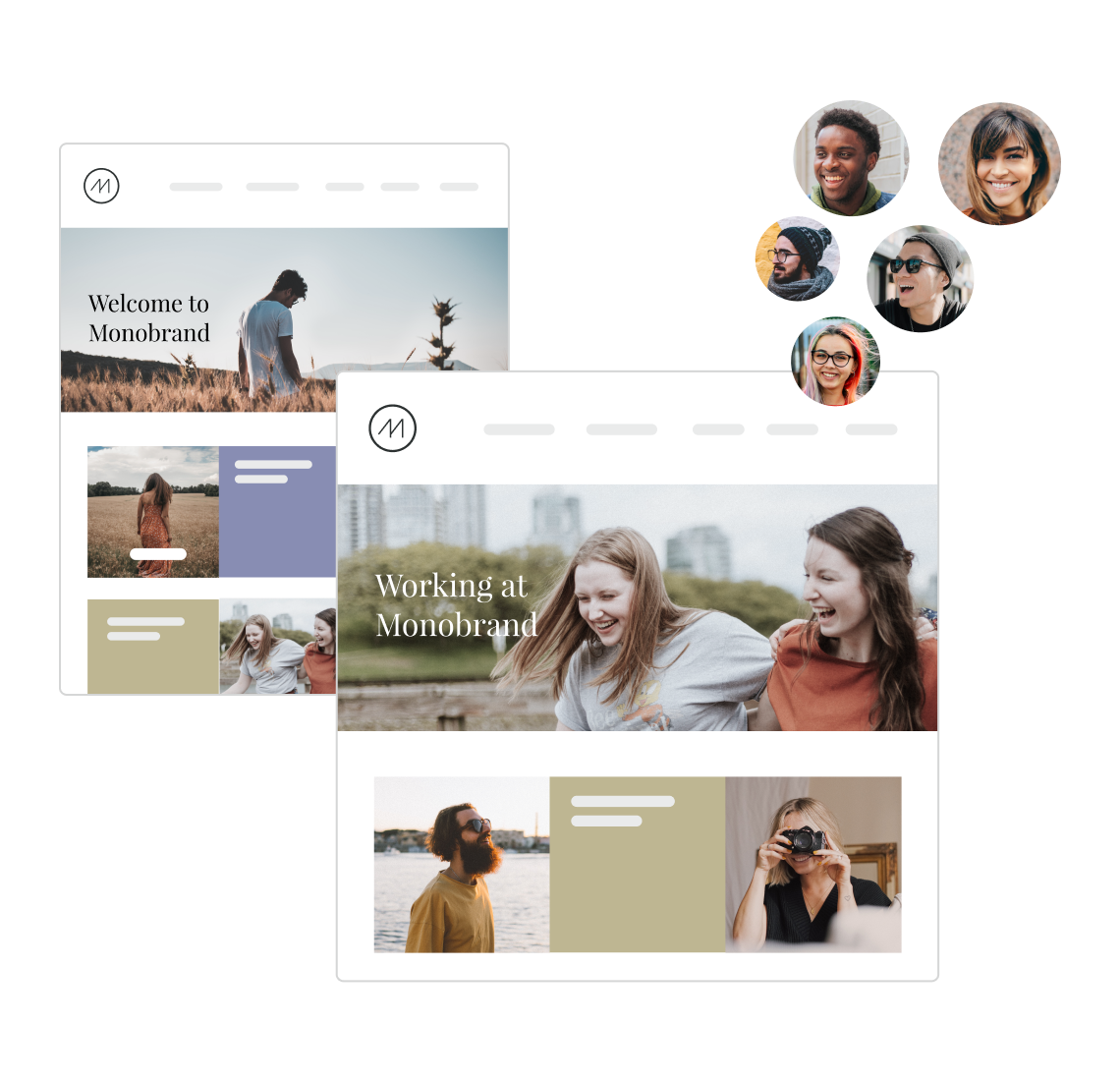 With Frontify, we save a lot of time. Branding is crucial to us, but it's not our only daily business; we need a solid strategic structure to be flexible and fast. With new, big projects, we don't have the time to spread emails around anymore. With the collaboration abilities of Frontify, we're already connected.
Luca Preto
Head of Digital at Ticino Turismo
Can brand unite your team?
Definitely – here's how.
Brand Guidelines

Digital Asset Management

Creative Collaboration

Digital & Print Templates
Join over 2.5M brand-builders today. It'll be fun.
Don't be shy. We've got room for everyone. Let's start your journey towards a stronger brand today. Okay? Okay.