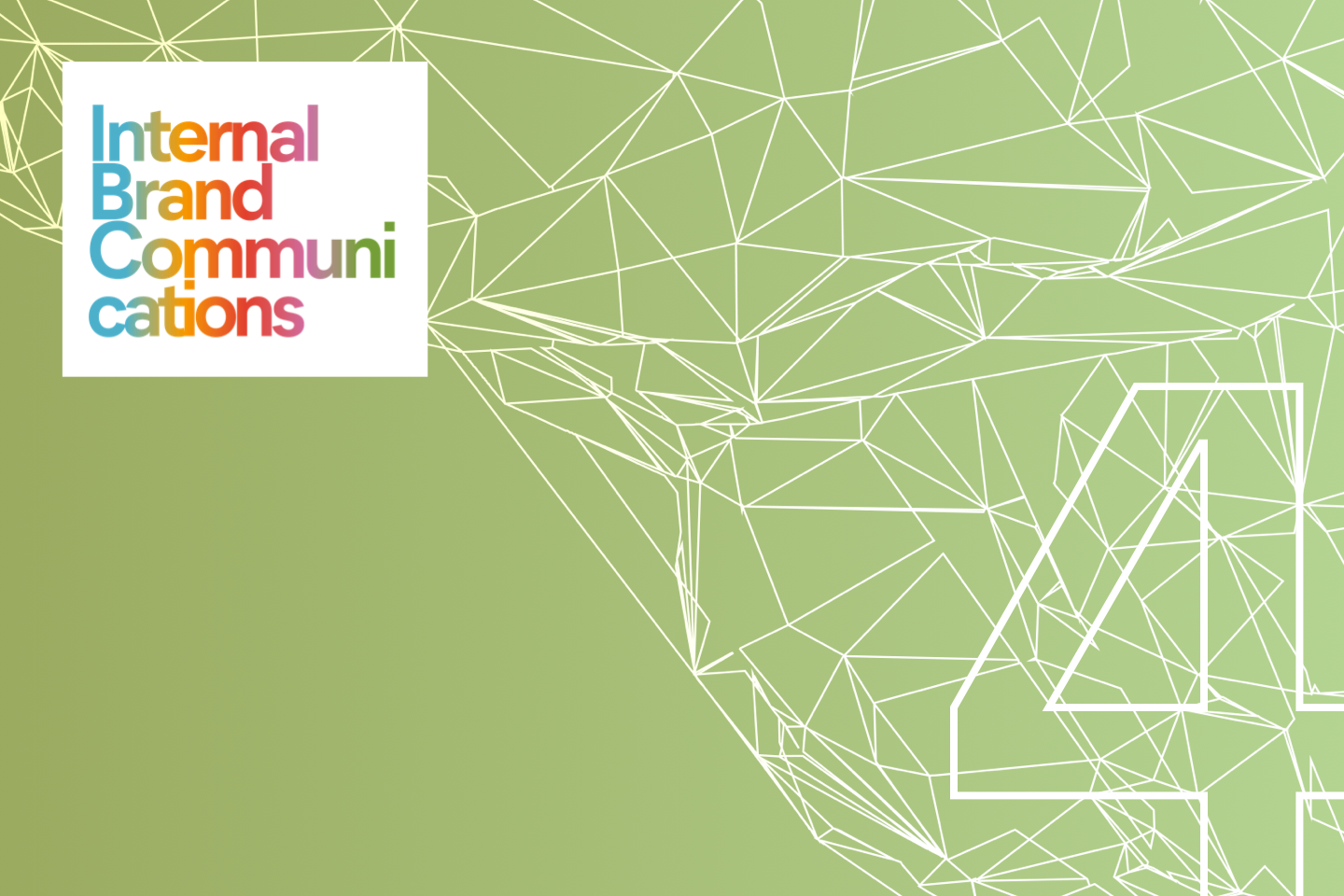 Internal Communication: Brand Advocacy from the Inside Out
We often think of branding as being a company-led effort. But the results are greater when we give our employees the tools and know-how to lead.
We don't trust people. We trust people who know people. We trust references on job applications more than we trust the job applicant. We trust friends more than we trust the blind date they set us up with. We trust online and word-of-mouth reviews from tenants more than we trust landlords.
And it makes sense. It's easier to believe someone who either has nothing to gain from sharing their opinion or whose primary interest is you, because they're more objective.
Take Uber for example. Or AirBnB. These platforms (and the people who offer their property and services on them) are able to thrive, because there are safeguards in place. People can leave reviews on a driver or host to let others know whether or not they should do business with them. And the hosts and drivers can point out the pros and cons of working with specific individuals, lowering the risk of future engagements and making everyone feel more comfortable.
This concept can be applied to your brand, as well – even if you don't offer ridesharing or bed and breakfast accommodations. All you have to do is turn your employees into happy brand advocates.
What is Brand Advocacy?
It's actually a really simple concept. Brand advocacy is all about getting people to promote your brand on their own. It's non-branded, in the sense that it's not posted by your brand's social media accounts or sent out as a newsletter from your brand's marketing team. It's also non-scripted – which means people get to speak more authentically, and they get to speak for themselves, rather than for your brand.
Why Do You Want Your Employees to be Brand Advocates?
It may seem redundant to have your employees vouching for and marketing your brand on their own. After all, they're part of your organization, right?
Yes and no. While your employees work for your brand and create assets and content that are published by your brand, not everything your employees say and do are representative of your brand. In fact, most of the time, what they say, do and post online is their own.
As a result, employee-led marketing, word-of-mouth sharing, and social media engagement has a leg up on traditional marketing. The reason for that is reach. According to SproutSocial, people are 16x more likely to see a post made by a friend or family member than a brand. LinkedIn doubles down on this by pointing out that employees simply have a bigger network than the brands they work for do – 10x bigger to be exact.
This increased visibility and engagement means that employee-led brand advocacy can yield some pretty impressive results. Here are just a few of them:
Content shared by employees gets 8x more engagement than brand sponsored or shared content (Social Media Today).
Leads generated from employees' social media posts are 7x more likely to convert (Marketing Advisory Network).
Content goes 561% further when it's shared by employees, than when it's shared by brands' social profiles (Marketing Advisory Network).
What Does Employee-led Brand Advocacy Influence?
For most, employee-led brand advocacy is synonymous with using social media posts to generate new leads and snag customers. However, this type of advocacy actually plays a major role in three separate areas: hiring new employees, retaining talent, and building relationships with customers. Here, we'll unpack all three.
1. Hiring New Employees
According to a study conducted by CareerArc and Future Workplace, job seekers are most likely to trust your employees (past and present) and previous job candidates when deciding whether to apply or interview with your company. They look on sites like Glassdoor, talk to people they know, and even check social media for discussions about your work environment and company culture. And what they find largely impacts their interest to come and work for you.
Why does this matter? Because your brand is built by people. If you can't attract top talent, you miss out on hires that could propel your brand forward.
Given that, it's important to get employees discussing, posting, and leaving positive (but authentic) reviews about your brand. Not only will it grab more attention than HR's standard marketing, but it will also mean a lot more to job seekers.
Take BambooHR, who does a great job getting their employees to participate in brand advocacy. From the video posted on their website – with authentic testimonials and real-life clips of the employees' work-life balance – to social media posts raving about their culture, word about working for BambooHR is all over the internet.
And the results speak for themselves. Not only is BambooHR ranked as one of the best companies to work for, but the amount of top talent they've hired in the last six years has exploded from 100 to nearly 500 employees.
2. Retaining Talent
Hiring is only half the battle. And in fact, you could argue that it's actually the easier half of the battle – because once you hire top talent, you have to find a way to hang on to it. This is incredibly difficult nowadays, as turnover rates are at record highs, with 73% of employees open to new opportunities and 33% actively looking for new jobs.
Not surprisingly, though, brand advocacy can slash this number drastically. The reason being: brand advocacy requires meaningful employee engagement, like social sharing. And, as has been well studied and documented, engagement leads to employees staying longer.
Lots of companies have taken advantage of this connection to retain their talent. Among them is Cisco, one of the top companies to work for, today.
Beyond completely embracing their company culture in-house, Cisco's employees are encouraged to share content and their experiences working for Cisco under #WeAreCisco. This hashtag permeates every social media channel their employees are active on, like LinkedIn, Twitter, and Instagram.
And while encouraging their employees to be brand advocates is not the only factor that keeps people working for Cisco, it does play a role. Employees here stay an average of 7.8 years (four to five years longer than many other companies) and 93% of them say that Cisco is a great place to work.
3. Building Meaningful Relationships with Customers
Though getting your employees to talk about your brand is great for lead generation and conversion, it also impacts the quality of your relationship with your customers. The reason for that, as we mentioned previously, is that people are more apt to trust people than businesses.
In fact, according to Sociabble, 70% of your brand's perception is determined by experiences your customers have with people. This can be interactions with previous customers or with your employees. That means, the stronger your employees' relationships with your customers are and the more positive your employees' opinions of your brand are, the better your customers will like your brand.
Consider Orangetheory Fitness (OTF), for a minute. Using designated Twitter and Instagram profiles, studio managers engage with gym members on a near daily basis with hilariously relatable fitness jokes, polls, challenges, and member success stories.
But it doesn't stop there. Each studio encourages its coaches to host their own social media profiles, where they can post about their own workouts and deliver extra fitness tips to their followers. This has been immensely popular with gym goers, who follow their favorite coaches for both the health benefits and social engagement.
Recently, Orangetheory has also encouraged coaches to live stream and post pre-recorded workouts to the primary brand profiles, which anyone can view and follow along with.
The result? Orangetheory Fitness continues to pull in large crowds, many of whom are avid fitness enthusiasts and OTF fans.
How Do You Turn Your Employees Into Advocates?
While these statistics and examples may be exciting, they don't do you any good if you don't know how to get your employees promoting your brand, authentically.
So, how do you do it? Isn't there some detailed step-by-step guide for getting it right? Absolutely. But the truth is, it all boils down to one thing: communicating.
You need to get your employees excited about what your brand is, what it stands for and what it does. You need to help them see your impact on the community and feel it in your company culture. They need to know your brand values and believe in them. And they need to understand exactly where they fit in all of it – so that they feel like a valuable and needed part of the company.
All of that takes communication in one form or another.
And while it may not be a detailed action plan for setting up a brand advocacy program, this type of clear communication will give you the foundation for creating a team of powerful in-house brand advocates.
Oskar Duberg
Senior Brand Content Specialist
Hayley Campbell
Branding Expert & Content Writer