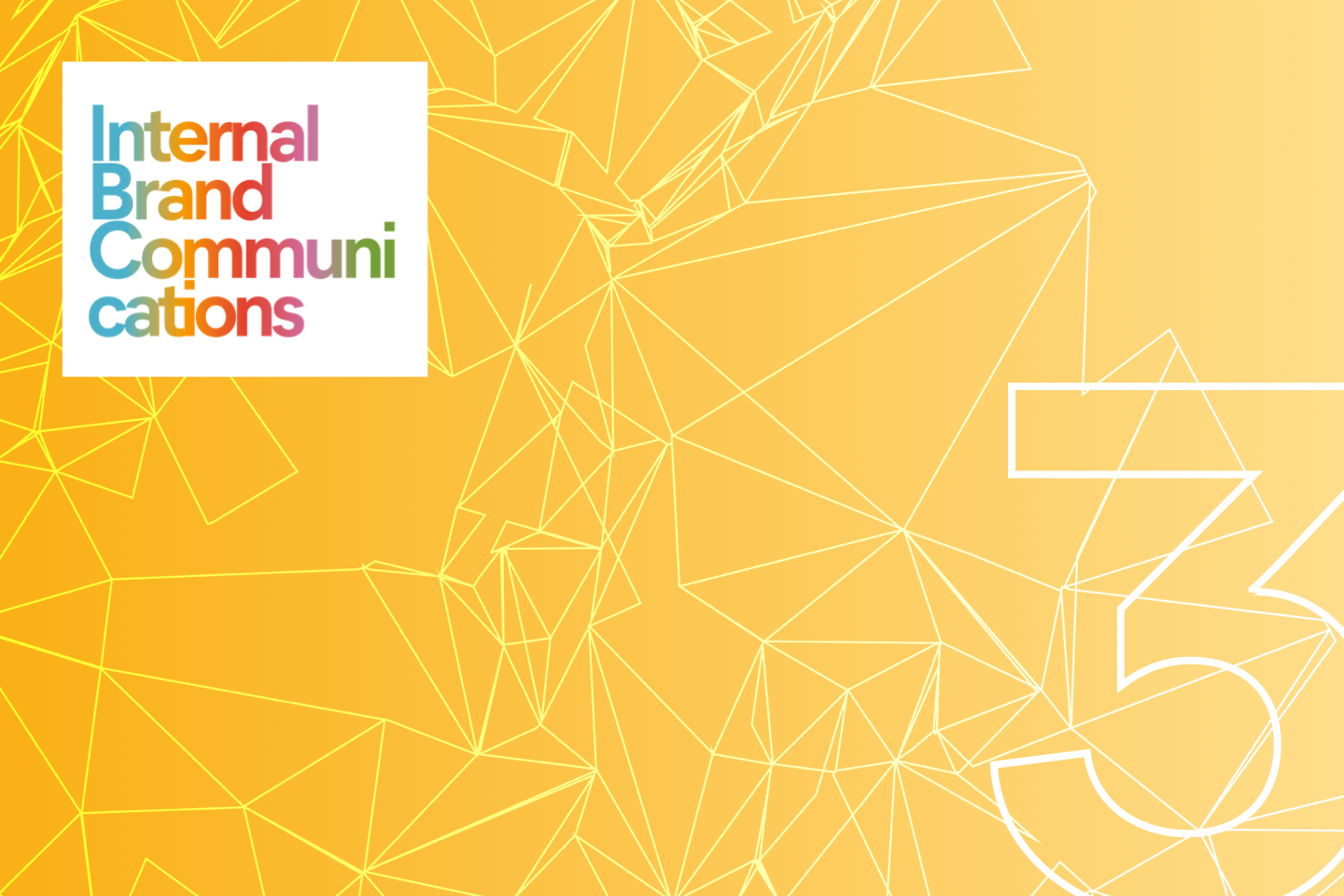 What is Brand Culture? Internal & Employer Branding
Often, we put the responsibility of managing our culture on HR. But culture also has a powerful and ongoing impact on our brands.
We invest a lot of time and money into building our brands, because we care about the relationships we have with our customers. We tweak and polish our designs. We agonize over copy and content. We combine the best people and bots to deal with support tickets and handle frontline sales. And we bend over backward to make sure everything we say and do is representative of our mission.
However, in our efforts to please (and appease) our customers, we still tend to underutilize our employees. Not because we don't give them enough responsibility, but because we don't know how to make them truly impactful brand advocates – both to our customers and our prospective hires.
Luckily, there is something built into our brands that we can use to unlock the value our employees bring to the table. It's known as brand culture.
What is Brand Culture?
Brand culture is the manifestation of a shared set of values, beliefs, and behaviors in an organization. It permeates the atmosphere of the work environment – reflected in the way our employees interact on a daily basis. It can be seen in how they work, how they talk, how they collaborate, how they innovate, and so on.
In fact, according to the Harvard Business Review, brand culture is designed to function as the rule book when no rule book is present. It helps us decide on the best way to help our customers, when they come to us with a problem. It shows us how to participate in cross-functional projects. It even gives us clarity on the best way to share new ideas for processes or projects with our managers (assuming we can at all).
But good brand cultures don't just spontaneously develop. They take focused, intentional work to create. And a large portion of that work entails making sure everyone has a clear understanding of what the culture should look and feel like. This requires discussion, documentation, and in some cases, guided implementation.
How does brand culture impact Your brand?
For many brand managers, culture is usually considered during the earliest stages of the branding process – when brand values are being discussed. But once those values have been solidified, culture is often passed off to HR to develop and manage.
However, there's a flaw in this system, as brand culture actually plays an ongoing role in our branding. More specifically, it influences the reach and effectiveness of our internal branding and employer branding.
How does brand culture influence our internal branding?
Internal branding is all about turning your employees into brand advocates. It's getting them to really believe in what you do and what you stand for – and motivating them to live out your mission and values in their interactions with people on a daily basis.
Getting your employees to buy into your brand isn't as simple as showing them a nice PowerPoint presentation, though. They want the same thing your customers want: a rich, positive experience. But since their interactions with your brand involve meetings, communication with peers and bosses, occasional water cooler activities, and their daily work routine, the approach has to be different. It has to revolve around the atmosphere they experience when they come to work.
What does that mean? It means their experience with your brand is tied up in your brand culture.
As a result, when your brand culture is good and people are happy coming to work, you end up with employees who are more engaged with customers, more active on social media, and more willing to promote your brand with their friends and family.
How does brand culture affect our employer branding?
The same principle can be applied to your employer branding (i.e., branding that is specifically targeted toward job seekers and new hires), for several reasons:
Job seekers consider employees to be the most trusted source of information on a company, with online reviews from job applicants and former employees coming in at a close second and third (per CareerArc).
55% of job seekers leave a job application unfinished, after reading a negative review from an employee or previous job applicant (per CareerArc).
Job applicants referred by employees have the highest conversion rate. They comprise only 7% of the total applicant pool but make up nearly 40% of new hires (per Jobvite).
But perhaps the most telling reason is this: 88% of job seekers list brand culture as being a factor in their decision to apply for a company. And 15% actually turn jobs down if the culture is poor or they don't feel it was a good fit for them (per Jobvite).
That means, your brand culture isn't just important, because it encourages your employees to rave about working for your company. It also plays a role in whether applicants decide to follow through on their applications or accept job offers.
4 companies capitalizing on brand culture
To give you a better idea of how all of this works together, here are four companies whose brand culture both permeates their internal branding and shapes their employer branding efforts.
1. Lego
Across the globe, Lego is known for its fun building blocks, impressive life size models, and theme parks. But the Lego isn't just fun for guests and avid builders. It's also a blast for employees.
True to its values of fun, imagination and creativity, Lego encourages its employees to embrace its playful essence, by adding creative touches to their desks, participating in an annual "Play Day," and volunteering in the community a few days of the year.
And the results have been amazing. Not only is Lego a popular place to work, averaging about 4 stars on different job search sites and maintaining a healthy employee retention rate, but Lego also provides a truly awe-inspiring experience for every child and adult who comes into contact with their work.
2. LinkedIn
LinkedIn is all about making employment a positive experience for both the employer and the employee. So, it probably won't surprise you to hear that this mentality permeates everything they do. It influences how they work individually and as a team. It leads them to participate in group activities and events. And it impacts the employees' commitment to their values, in their engagement with customers and LinkedIn users.
LinkedIn's company culture doesn't just reach its current employees and customers, though. It also extends to job seekers and job candidates through employer branding campaigns like #LinkedInLife, which is a hashtag that employees can use on all social media channels to talk about their experiences working for LinkedIn and showcase the fun things they do together as a team.
3. SurveyMonkey
After SurveyMonkey's CEO tragically passed away in 2016, the company spent some time looking at its values and defining its mission to give employees a solid footing, moving forward. The new CEO sent out surveys to employees and contacted customers to get feedback on the experience they had with the company.
It was here that they discovered the idea of curiosity underpinned everything they already did, from interacting with their customers to designing new product updates. So, they decided to embrace it. They worked it into their mission statement, weaved it throughout their culture, added special hashtags to their Slack conversations, and even changed the way their office looked and felt.
This has made an incredible difference for both SurveyMonkey, its partners, and its customers, as SurveyMonkey's employees find ways to embody the core essence of the brand and encourage others to do the same.
It's also made a huge difference on SurveyMonkey's employer branding, as employees happily leave positive reviews on Glassdoor and on the company's own Careers site page.
4. Salesforce
For many, the word "Ohana" makes them think of family, Hawaiin culture, or Lilo and Stitch. But for Salesforce, "Ohana" runs much deeper. It defines their entire culture.
In fact, it's such a powerful thing, that it not only makes Salesforce a great place to work, but it also motivates employees to show off the company culture in every interaction they have with job seekers.
For instance, Salesforce employees use #SalesforceOhana to post about their work life experiences. They talk about events they attend, people they partner with, and memorable work experiences. They even wish each other Happy Birthday and celebrate new hires using this hashtag.
This deep permeation of the company culture across the organization has led to Salesforce not only being considered a great place to work by 92% of its employees, but also being ranked as the absolute best company to work for by Fortune.
How to communicate brand culture
At this point, you're probably thinking about all the ways talking about your brand culture could positively impact your hiring, onboarding, employee advocacy, and even customer-facing activities. So, let's cut to the chase. Here's a few quick-and-easy things you can do to get started, today.
1. Define your values & share them
If you haven't done this already, you need to take some time to actually cement your brand values. You need to think about what your brand stands for in the workplace, in interactions with customers, and in the community. And you need to think about the "why" behind each of your values, so you can clearly explain each one to your employees and customers.
This isn't an exercise you need to do alone, though. In fact, by involving your employees in the selection process, you're more likely to create a set of brand values that actually reflect your brand and your employees.
Once you've chosen and fully fleshed out your brand values, you need to make sure that everyone knows what those values are too. Not only will it help your managers and company leadership design initiatives that support the culture you envision, but it will also empower your employees to find ways to embody those values in their day-to-day work.
2. Design the right environment
When it comes to creating a brand culture, you can't just talk the talk, you also need to walk the walk. That means creating an environment where your brand culture can exist and putting initiatives and systems in place to support it.
For instance, think about your office set up, the processes you rely on, and the methods of communication you use. Do they reflect the values you've put in place? Do they encourage your employees to really internalize those values and embody them in the work they do? And do they excite your employees enough to get them talking about your brand in real life and on social media?
If the answer is yes, you're in great shape. But for most of us, there is likely some place where we can do better. Pinpointing these issues and resolving them may have a longer timeline, but you can likely make some small changes now and continue to work on it over time. You'd be surprised what a difference a small change can make.
3. Good old-fashioned conversations
One of the easiest ways to help your brand culture take shape is to talk about it. To discuss your brand values and remind your employees how those values can guide their work and interactions. This might mean reiterating open door policies, encouraging an appropriate work-life balance, or simply pointing out areas where you see your values being adopted.
You can also facilitate conversations to get feedback from your employees on your brand culture. You can ask what's working and what isn't, and see if they have any ideas they'd like to try out. Not only do these types of discussions have the potential to get your employees more invested in "living" your brand culture, but you may also stumble upon some new ideas for implementing it.
4. Create visual reminders
Pictures are worth a thousand words. But if you're using pictures to display and convey your brand culture, they could be worth a lot more than that. The reason being: our brains process images in milliseconds, and images can pack an emotional punch. This is true whether we're looking at a picture of our pets or visual reminders of brands we love.
So how do you take advantage of this? Create visuals that display your brand culture. This could be anything from office decor to personality packed swag (like t-shirts, decals, office supplies, water bottles or mugs).
The point is to create a space where your employees can make connections between what they experience (specifically interactions) and what they see. The only caveat is, they need to have good experiences at work, so they're more likely to have positive thoughts and opinions, when they come into contact with your visuals.
Conclusion:
We've explored the profound impact of brand culture on both internal and employer branding. We've seen how a strong, positive brand culture can transform employees into passionate brand advocates and make your organization more attractive to potential talent.
We've looked at successful examples from industry leaders like Lego, LinkedIn, SurveyMonkey, and Salesforce, who have harnessed their unique brand cultures to enhance their branding efforts and overall business performance.
We've also provided a practical guide to communicating your brand culture effectively. This involves defining and sharing your brand values, creating a physical and digital environment that reflects these values, facilitating open conversations about brand culture, and using visual reminders to keep your brand culture at the forefront of everyone's minds.
In essence, a well-communicated brand culture can be a powerful tool for driving employee engagement, attracting top talent, and differentiating your brand in the marketplace.
Hayley Campbell
Branding Expert & Content Writer
Oskar Duberg
Senior Brand Content Specialist