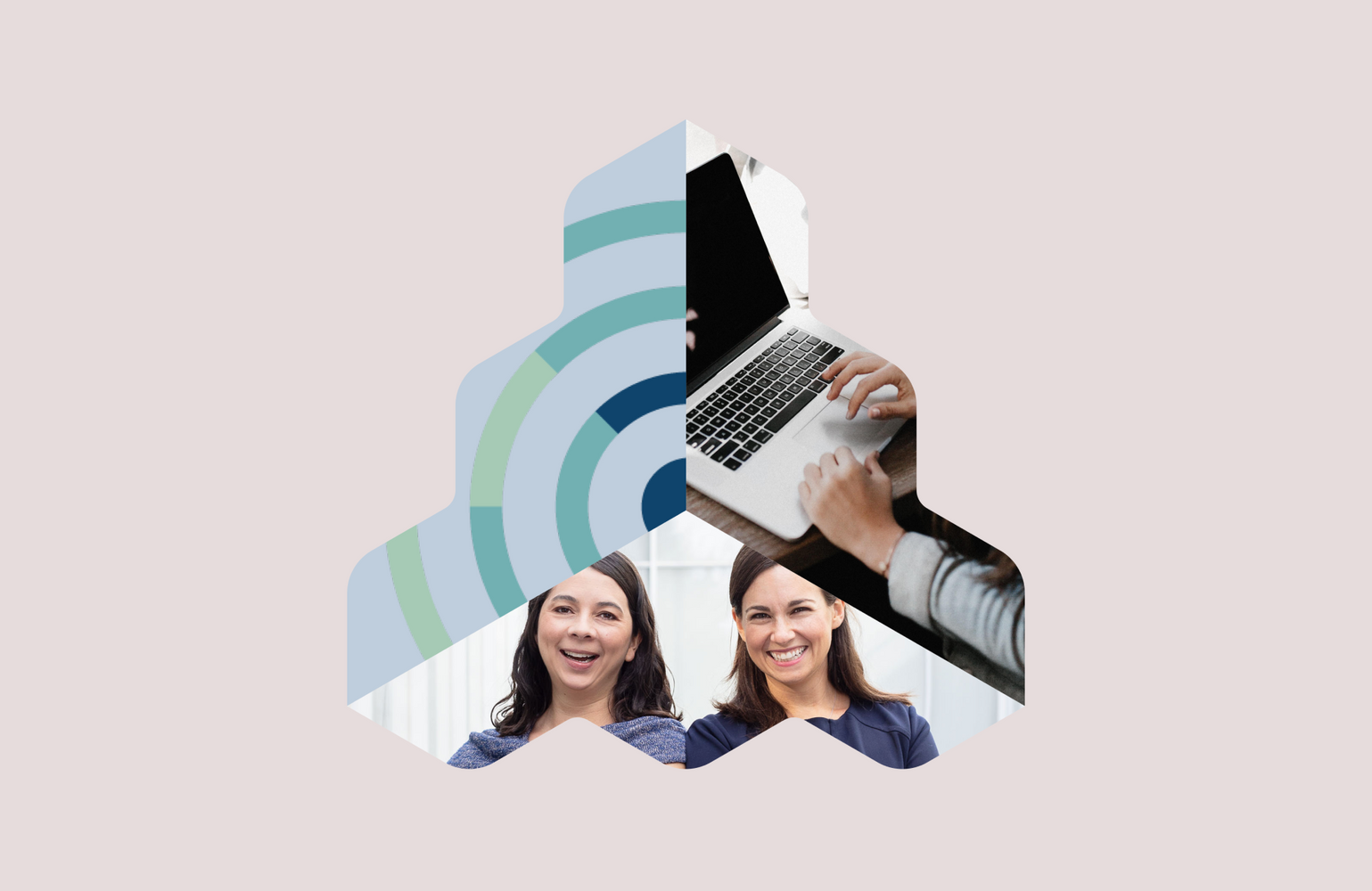 Creating a New Service Offering & Increasing Client Retention
See how two women built an agency and a revenue stream using Frontify's DAM, Workflows, Templates, and more.
Windrose Management is a small, women-owned company offering project management, consulting, and brand implementation services to businesses around the globe. With agency and corporate backgrounds in brand management, marketing and user experience design, the duo enables businesses to implement new asset management solutions, migrate to the cloud, improve their project workflows, and build beautiful marketing templates.
The Birthplace of Windrose Management
Having worked together to implement Frontify at a previous company, Amanda and Caroline understood the value the solution offered. They'd used it to transform PDFs into dynamic brand guidelines, manage and categorize digital assets, and migrate brand documentation into the cloud.
But they also recognized a significant hole in the market. Businesses needed expert partners who could implement brand management software and DAM strategies.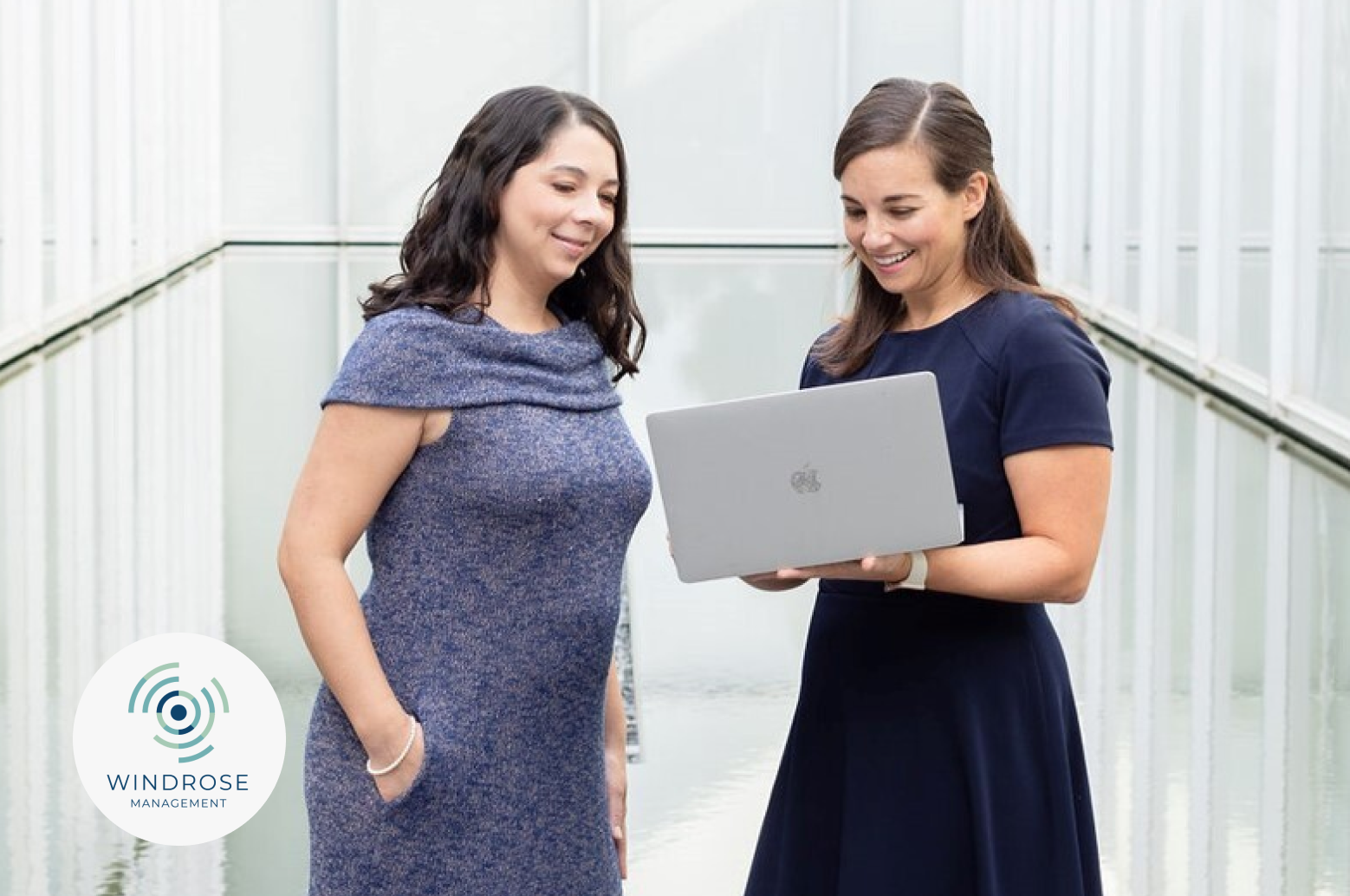 "I was personally looking for organizations that could help us as I was implementing our new digital asset management system: Frontify. I was capable of doing it, but we were stretched really thin on resources," says Caroline Lewis, Brand and Marketing Operations Strategist and Founder of Windrose Management.
So, some time after the implementation wrapped up, Amanda and Caroline decided to form their own company – Windrose Management – that could fill that need for other businesses.
Building a New Business & A Unique Revenue Stream
Working hand-in-hand with Frontify to co-sell and implement the product, Windrose helps brands leverage the full potential of the solution. The two accomplish this by:
Migrating PDF guidelines and other systems into Frontify
Creating and implementing DAM strategies
Designing templates for campaigns and collateral
Training organizations to embed Frontify and brand building into their culture
Helping employees become brand evangelists within their company
Ideating and setting up processes for Frontify use
Advising companies on change management
"Windrose applies strategic technology planning to marketing teams, while keeping an eye out for larger integration opportunities – developing systems to help groups within the organization and technologies collaborate better. By keeping an eye on the big picture, we can help brands avoid future additional costs while improving the user experience." says Caroline.

Being a small agency with a lot of experience in working with multinational brands helps Windrose to be responsive and flexible, maintain a strong focus on strategy, and become an extended part of each company's team during the migration. This means more efficient implementation for businesses and easier employee adoption.
"Frontify has always been a huge part of Windrose. Being able to work with Frontify clients and the team on our first project has opened the door to so many opportunities, which has been amazing. I fully recommend working with Frontify," says Caroline.
"I love our partnership," agrees Amanda Lima, Project Management Professional and Founder of Windrose Management. "As someone that wants to stay up to date on current trends and know what's going on in the business world, it has provided us with so many connections with different people around the world."
For example, Windrose worked with Nestlé to move 200 pages of physical brand guidelines into Frontify and create a branded portal for employees to enjoy. Due to the success of the project, Windrose and Nestlé are now talking about the next steps: to move all sub-brands, like Nespresso, Maggi, and so on into Frontify's cloud environment.
Better User Experiences, Happier Customers
Often companies run into challenges when converting traditional PDFs into a digital brand hub. The adaptation from physical to digital doesn't always translate well into a cloud-based user experience.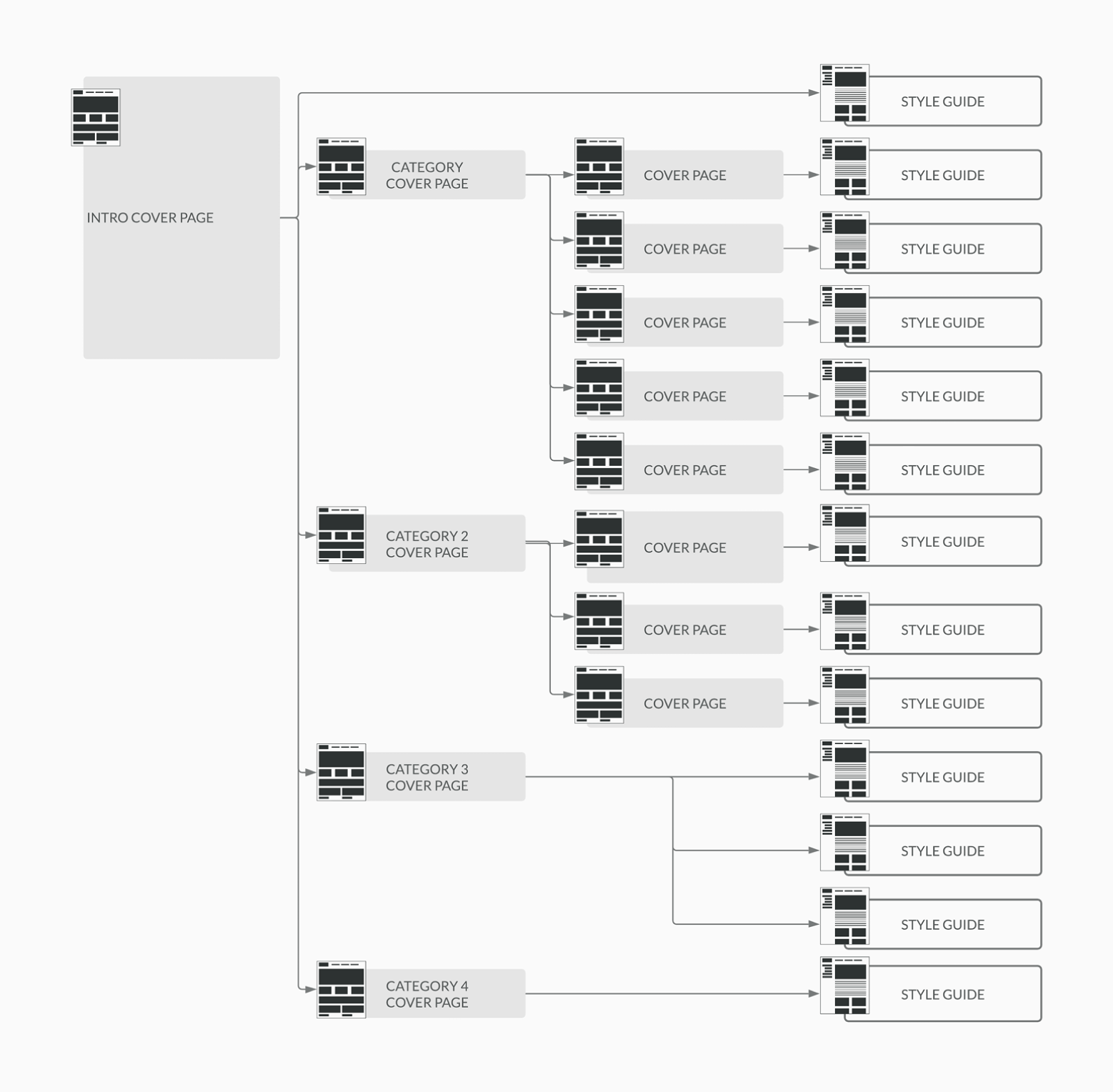 However, since Amanda and Caroline have a background in design and brand management, they aren't just stuck copying and pasting PDF brand books into flat, boring digital guidelines. They can transform them into an immersive, digital format that employees can use to leverage the brand in all of their customer-facing projects.
Frontify is a game-changer for us. It empowers us to make brand experiences more welcoming, real-time, and accessible for companies.
Sparking Long-Term Relationships
After witnessing several successful Frontify implementations with multi-brand companies, Windrose is convinced that Frontify is the mechanism that ties people, teams, and companies together. Not only because it improves collaboration and enables everyone to access brand information and assets on-demand, but because it can grow with their clients and handle all of their sub-brands much better than Dropbox, Sharepoint, or Google Drive can.
After working with Windrose on a Frontify implementation, clients often request migration for additional sub-brands. This is a huge win for Windrose because each new project generates more opportunities for the agency and deepens its relationship with the parent corporation.
We often start with one smaller project, like guidelines. Once the brands get to know the system, they're coming back for further expansions to even get more value out of it.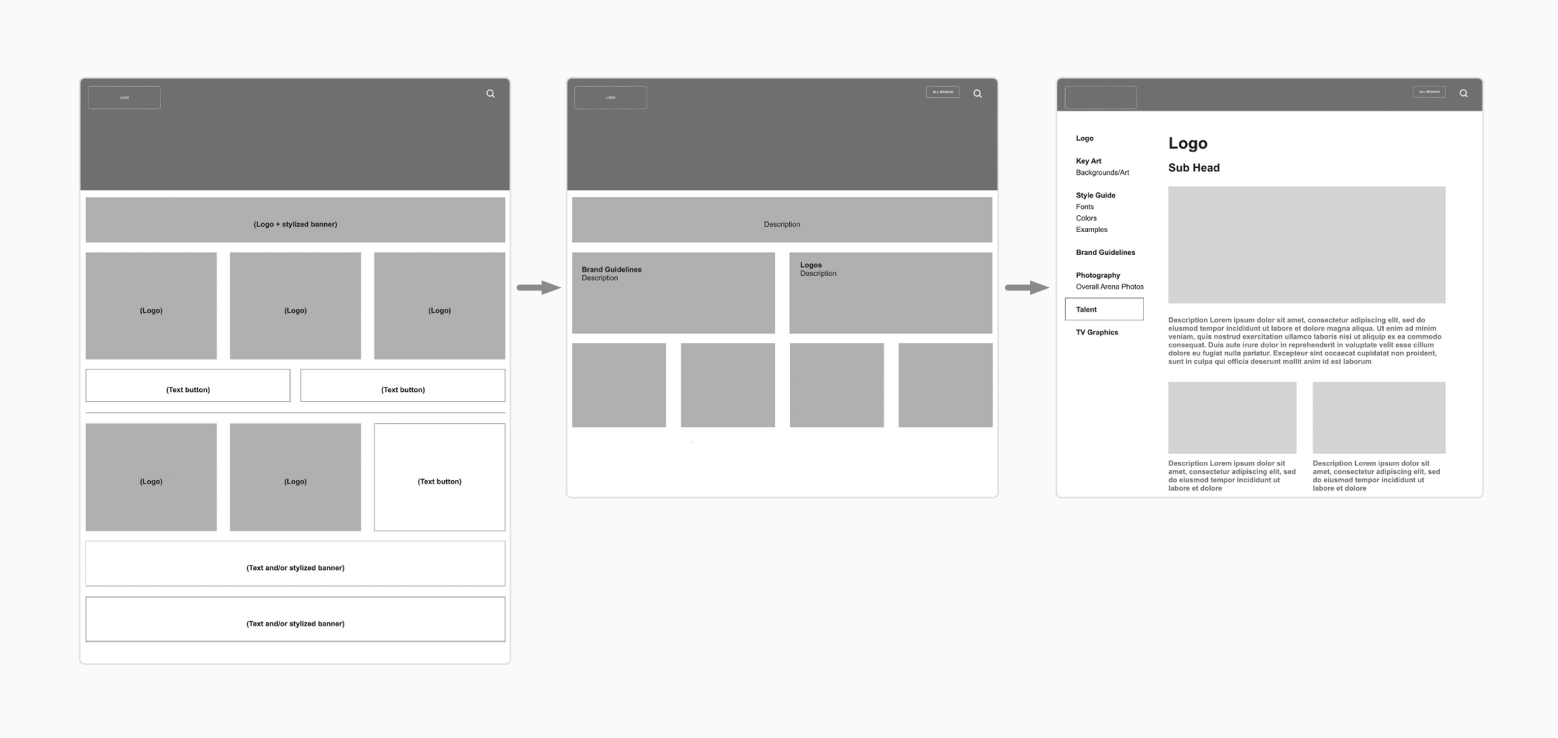 Connecting with Decision-Makers
Digitalization has changed how companies operate, and challenged the old siloed set-up, forcing departments and teams to collaborate. This offers opportunities for teams to learn about each other's areas of expertise and functions within the company.
With Frontify, collaboration is much easier, because teams can co-create different assets and campaigns in the cloud. They don't have to be in the same room or even in the same building anymore. Teams can also build out their project workflows in Frontify to guide hand-offs, inform feedback loops, and keep employees on track to meet desired deadlines.
Collaboration isn't the only major organizational change happening around brand and marketing teams, though. Windrose noticed that decisions about marketing technology and licensing were moving away from marketing departments altogether.
So, the agency decided to work with Frontify to help C-Suite executives and departments like IT see the ROI of brand building. Frontify provides the metrics and insights to Windrose, and the duo presents the facts and figures to decision-makers.
We've seen companies that save, no joke, $1M a year by having Digital & Print Templates, and being able to create things themselves, versus going through an agency. The ROI is created by the huge increase in efficiency and the time to market with the brand portal when collaborating with an implementation partner like Windrose Management.
Once they've gleaned budget requirements for a rebrand, the costs of PDF guideline adaptations, and the amount of time it would require in-house teams to do it, Amanda and Caroline compare those numbers to the cost of Frontify's system – which is much easier, more efficient, and future-proof. When all of those factors are brought together, it becomes clear that Frontify offers a greater ROI.
Learn About Our Partner Program
If you're also looking to strengthen your agency's brand, a good place to start might be to check out the Frontify Partnership Program, where we work collaboratively to improve our touchpoints – and build better brands together – for you, and your clients. Just click the button below to learn more.
How Agencies Partner With Frontify From Pitch to Presentation & Beyond