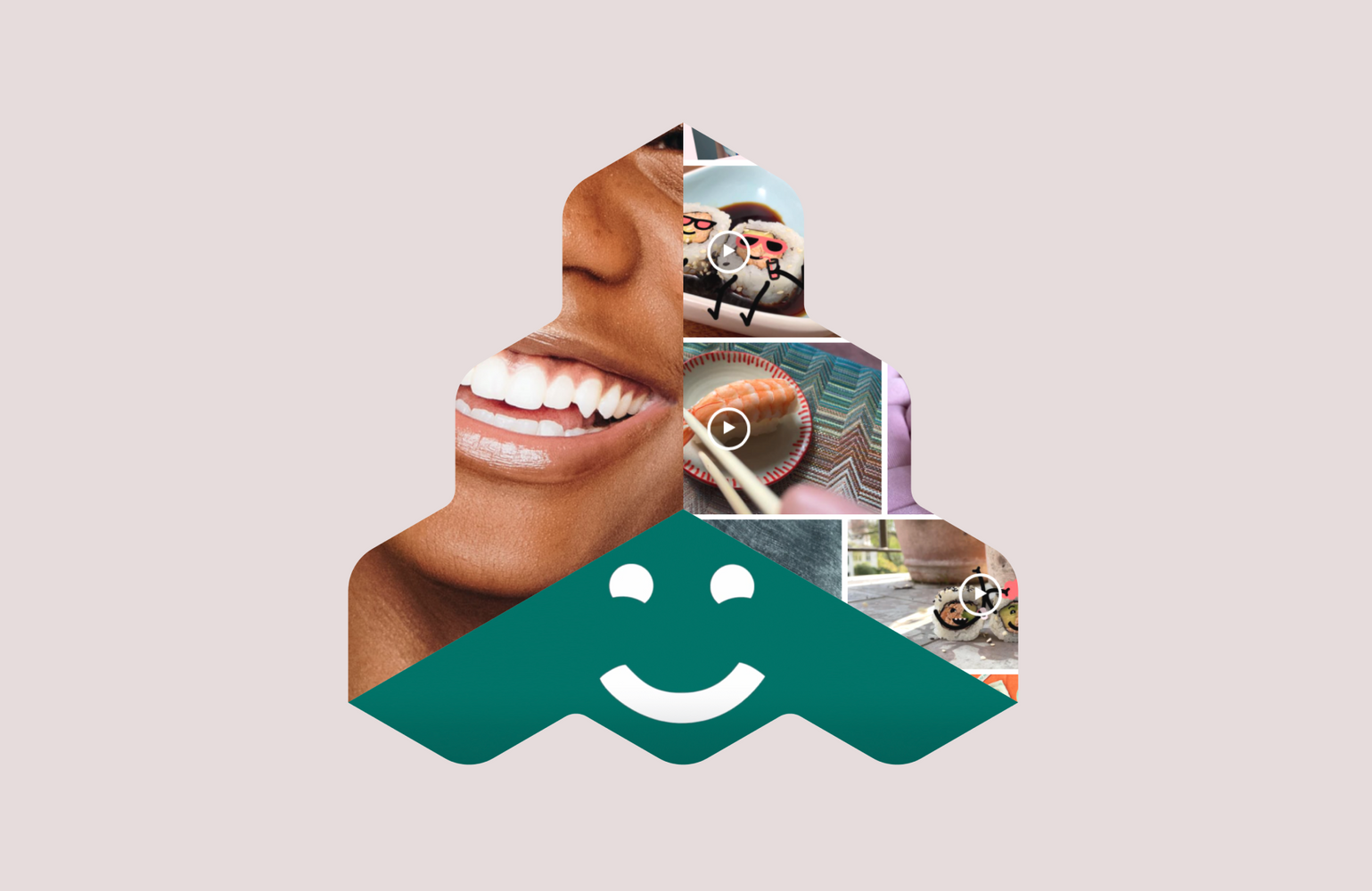 Building Dynamic Brand Worlds for Clients
See how Kolle Rebbe leveraged Frontify's Brand Guidelines to give their clients real-time access to brand details and rules.
As part of Accenture Interactive, Kolle Rebbe is a 250+ employee agency focused on young, up-and-coming brands. Offering solutions like brand staging and product innovation and design, Kolle Rebbe has been committed to helping businesses across the globe since 1994.
The Domino Effect of PDFs
While Kolle Rebbe faced several headaches with their brand strategy work, the most notable was their presentation and storage of brand guidelines. With few options available, the agency was stuck creating PDF "brand books" for their clients, which hosted everything from their color palettes and fonts to rules for asset usage and placement.
Not surprisingly, these PDFs were difficult to create and maintain, since every change (large or small) meant the agency had to resave and redistribute the guidelines to all relevant stakeholders. And the effort required to do so often left teams battling fatigue, frustration, and unplanned costs.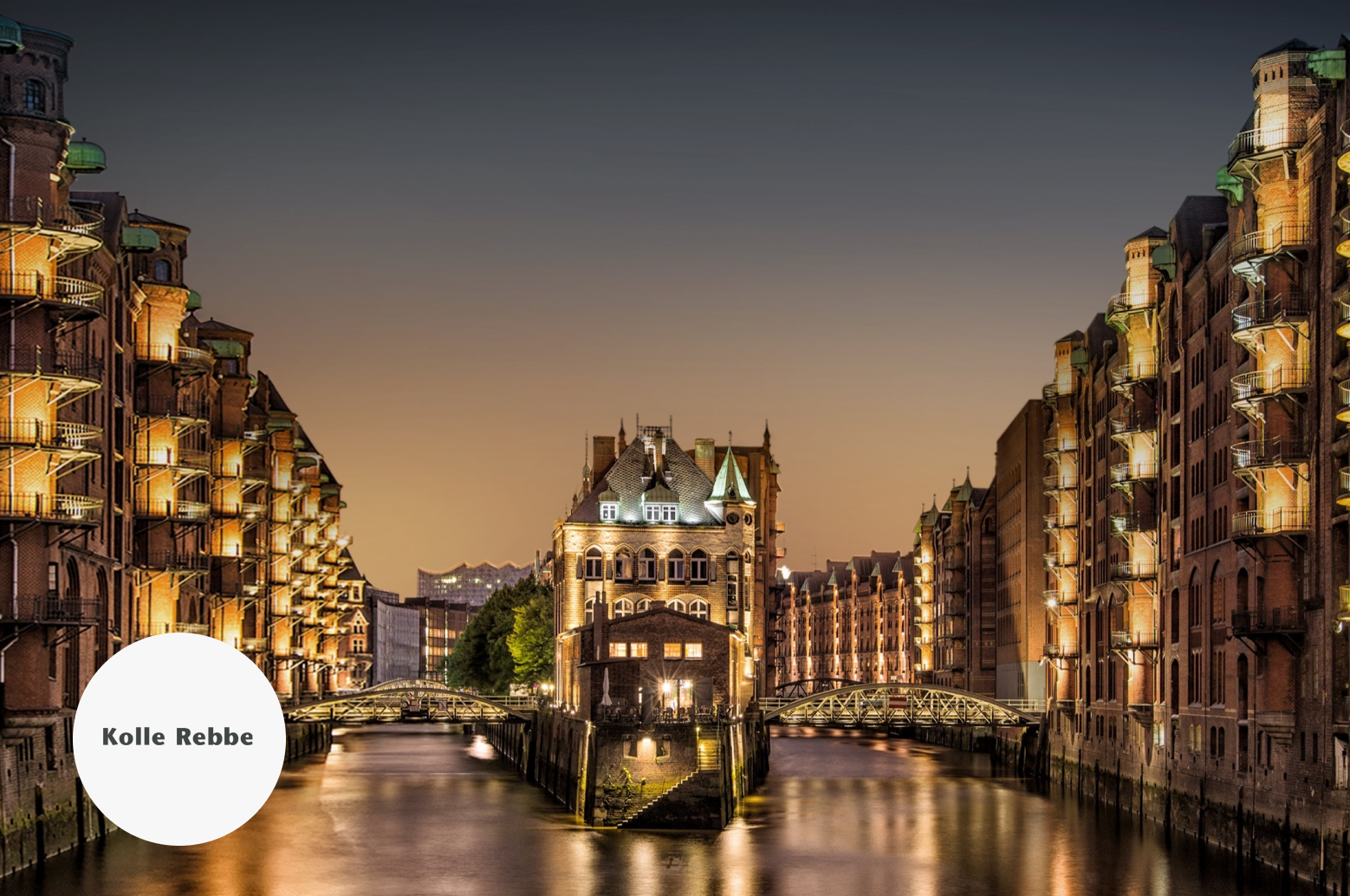 But the problems ran much deeper than that. Whether they saw the inefficiencies before signing a contract with Kolle Rebbe or noticed them after they delivered feedback and received a new PDF file, the process flaws were apparent to clients as well. And because this tedious approach didn't fit Kolle Rebbe's mission, the project managers had a hard time selling the proposition to prospects.
Strengthening the Agency's Position
Since PDFs didn't align with Kolle Rebbe's positioning, they needed to look around for a solution that did. Luckily, Frontify fit the bill. Using Frontify's Brand Guidelines, Kolle Rebbe can compile and organize important brand assets and information in a single dashboard. And it's easy to share the branding details with clients too, as everything is hosted in the cloud.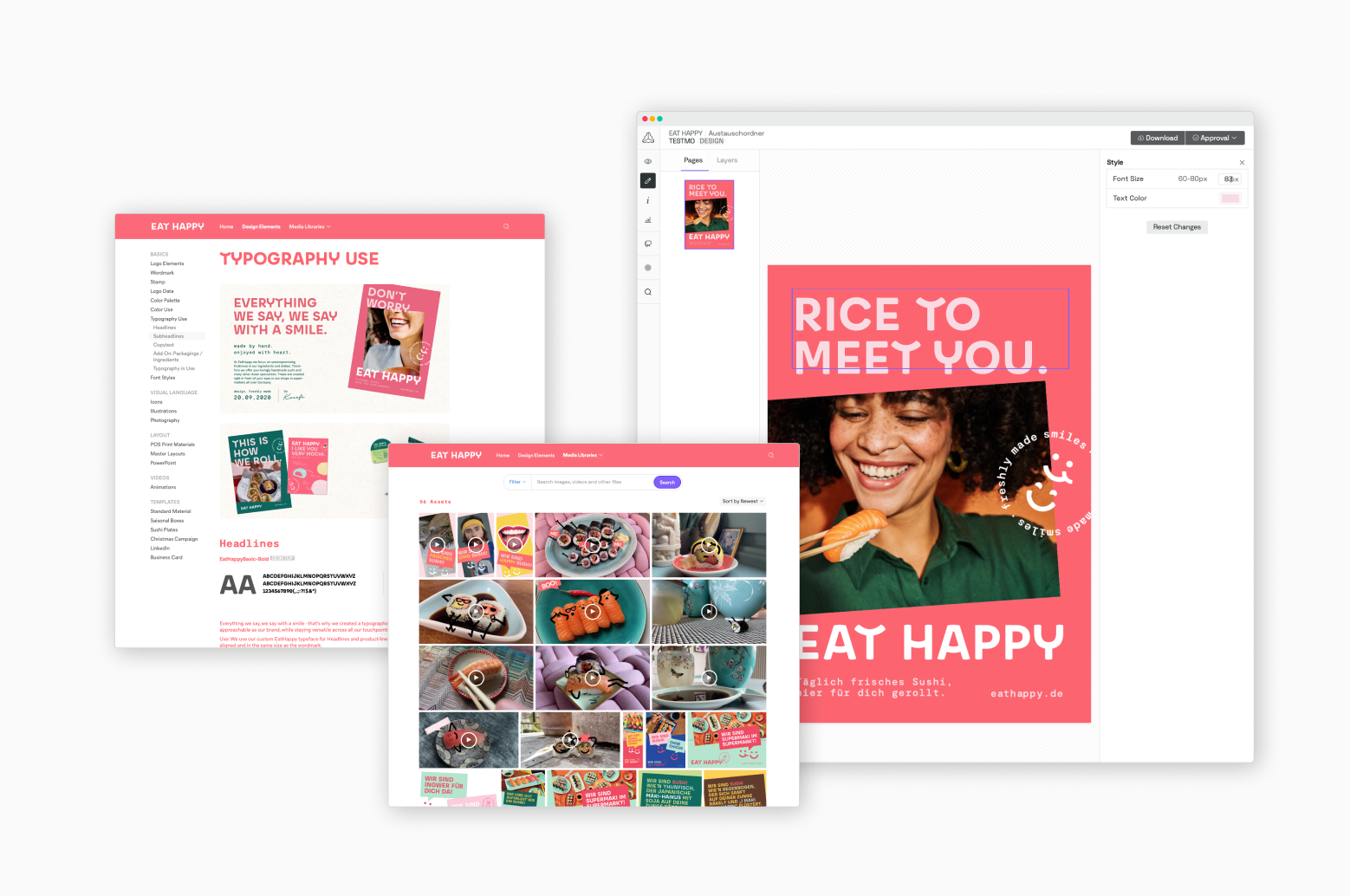 "Frontify is a wonderful way for creatives to handle assets and build strong brands. It really is the place where brands live and constantly evolve," says Moritz Kiehn, Group Account Director at KOREFE, the development unit for product innovation, visual and digital design at Kolle Rebbe.
We, as an agency, offer simple, modern solutions with the latest technology, and this is what Frontify supports. So, it's a fit in terms of what we want to provide to our clients. We, as companies, also have a big alignment of values, which makes it fun to work together.
More importantly, since the first time they've used the guidelines, Kolle Rebbe has reported that all of their employees are happy users. The platform's tools have enabled the agency to create hip brands with the most recent technologies. And the solution also aligns with many of their company values, including modernity and simplicity.
Decreasing Project Complexity
Before Frontify, project complexity was draining the enthusiasm and energy from Kolle Rebbe's teams, as employees were constantly updating brand guideline PDFs to match the latest approved version and hunting for solutions that would allow them to cut costs for their clients.
However, with Frontify's brand hub and integrations in place, Kolle Rebbe has been able to successfully decrease project complexity, thus enabling their internal teams to better handle the workload, maintain a breakneck pace to accommodate client launch dates, and ultimately provide value to the clients they were previously unable to. As Moritz explains:
The biggest value of Frontify for the agency is its one hub. I don't need to worry about other tools, because I know we can integrate with them. It helps us as an agency, beyond digitalization, guarantee an efficient creative way of working with all of our clients.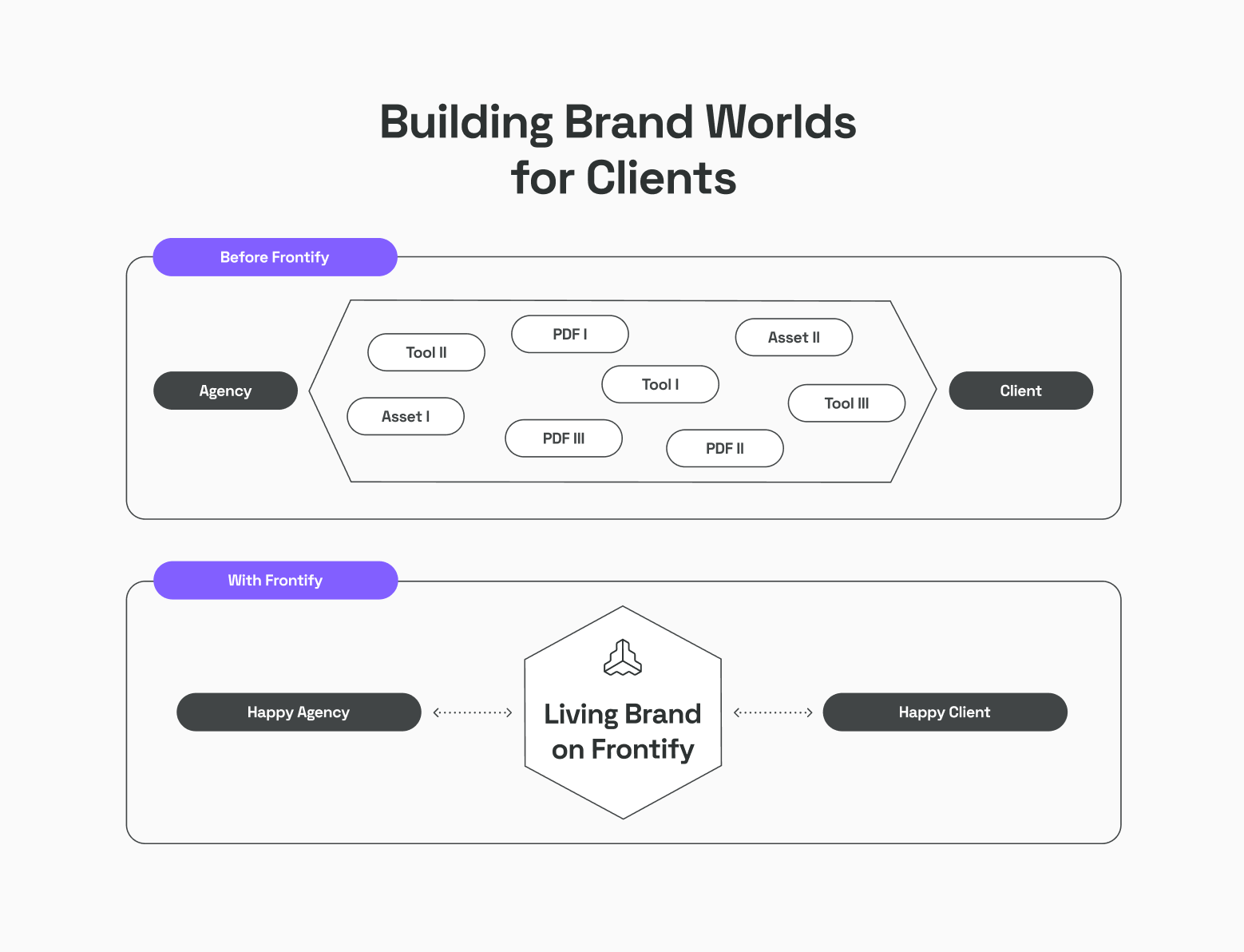 Winning Clients Over, Effortlessly
While they used to struggle to pitch PDF "brand books" and find cost-effective solutions for their clients, Kolle Rebbe now has a good time showcasing their chosen brand management solution. They can give prospects real-life examples by highlighting some of their latest work and demo the solution themselves by dragging and dropping elements and playing around with well-loved features.
And it's an easy sell. Most of the time, their clients see the value within 10-15 minutes – and buy-in typically occurs before Kolle Rebbe even mentions critical aspects of the platform, like security.
Together, we quickly solve issues for our client – without struggling and without hesitation. It's the value we share as companies. I am super thankful for this great partnership we have with Frontify.
Let's Build Better Brands Together
If you're also looking to strengthen your agency's brand, a good place to start might be to check out the Frontify Partnership Program, where we work collaboratively to improve our touchpoints – and build better brands together – for you, and your clients. Just click the button below to learn more.
How Agencies Partner With Frontify From Pitch to Presentation & Beyond