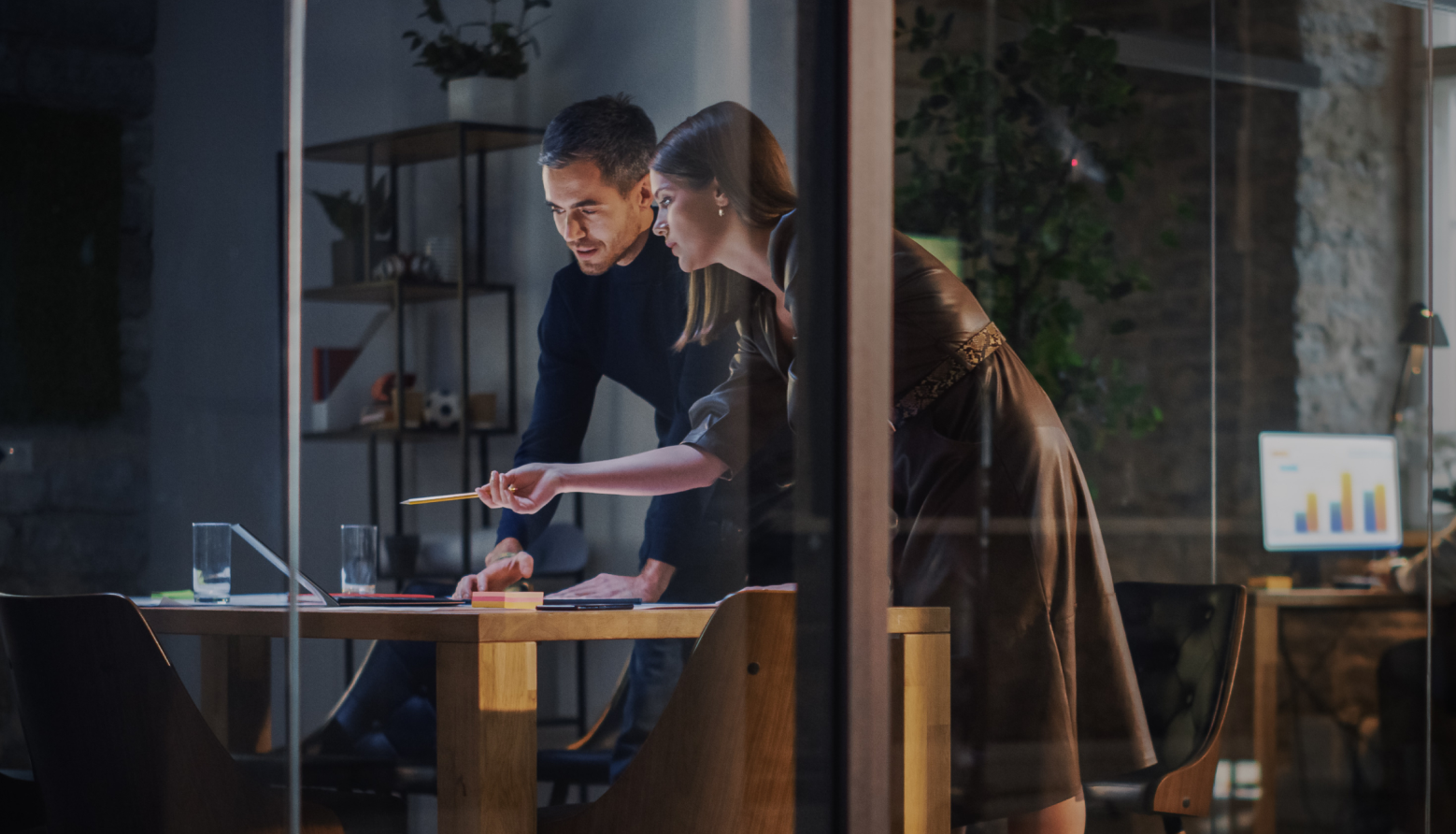 How CEO Branding Can Amplify Your Company Brand
If CEOs build their personal brand, they help increase recognition and awareness for the company too. Learn how your CEO can boost the company brand.
When Elon Musk gets too controversial on social media, the next day, you'll often see reports that Tesla's share price has tumbled. When Musk set up an online poll to decide whether or not to sell 10% of shares in the car manufacturer, the BBC reported that "Tesla share price falls after Elon Musk Twitter poll."
Your CEO or founder is the public face of your company, and their actions can have an outsized impact on how your brand is perceived. As we've seen, your CEO's brand can literally wipe millions of dollars off the value of your company.
But if CEOs invest in building their personal brand, they can use their influence to build brand recognition and awareness for the company. Even better, they'll help people develop a human connection with the business, which boosts the brand rather than knocking it down. We've identified five ways CEOs can strengthen the company brand.
1. Tell the Company Story
A well-crafted origin story could become the first thing people think of when they think about your company. Your company's story can help customers, potential employees, and current employees build a stronger emotional connection with the brand by helping them understand the company's values, mission, and purpose.
For example, "Shoe Dog," by Nike co-founder Phil Knight, tells the story of the global brand's early years. It changes the reader's perception of Nike, turning it from a global brand to a scrappy startup that you can't help rooting for. Telling the company story gives readers a behind-the-scenes look at all the hard work that goes into building the business, so they see the company as something more than just its products.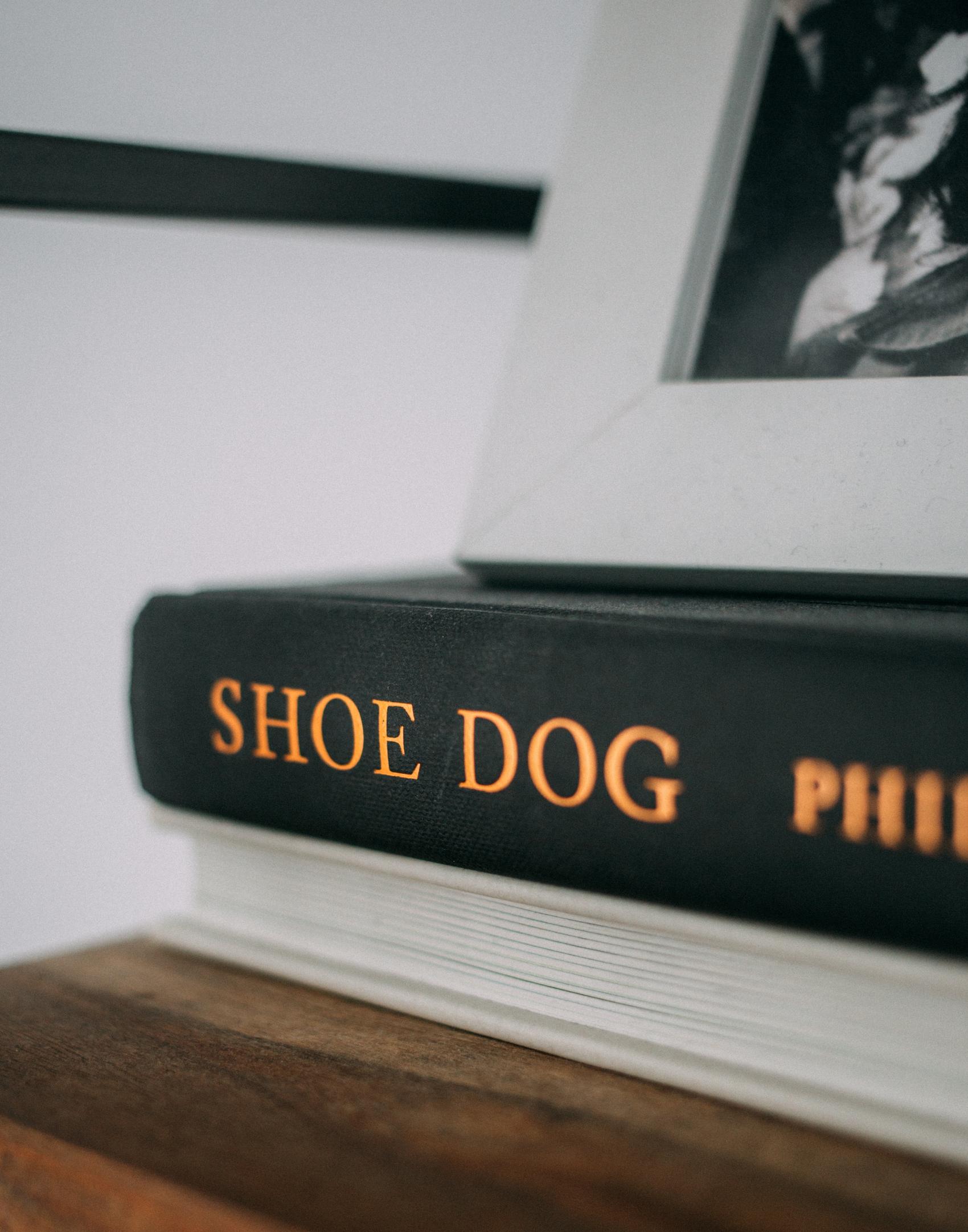 Work with your CEO to develop the story of your company, and then find the most effective ways and the most relevant places to share it. Start by working out what your origin story is, and work with your CEO to tighten the narrative. Drift CEO David Cancel believes the CEO's role is to be the editor of the story rather than the creator: "(I do a) pretty small amount of the work, but I serve more as the editor of the voice – how we can get better on it, where we say it's not good enough, where we push back and say we can do a better job."
Then, identify opportunities to share the brand story. For example, Frontify CEO Roger Dudler has started working with an agency to "place me for podcasts and interviews as a CEO in our space." Keep track of the best-regarded conferences in your industry and look out for speaking opportunities. These are great places to pitch your CEO as a speaker and demonstrate their thought leadership and experience within the industry.
2. Be the Face & Voice of the Company
The CEO should be the public face and voice of their brand – the person customers, competitors, and the industry thinks of when they think of your company. Their public-facing activities (online and in-person) help build their personal brand as well as the company's reputation:
Sharing their expertise helps paint a picture of them as a successful CEO leading a growing company. It helps to build their personal brand, which in turn elevates and strengthens the company brand.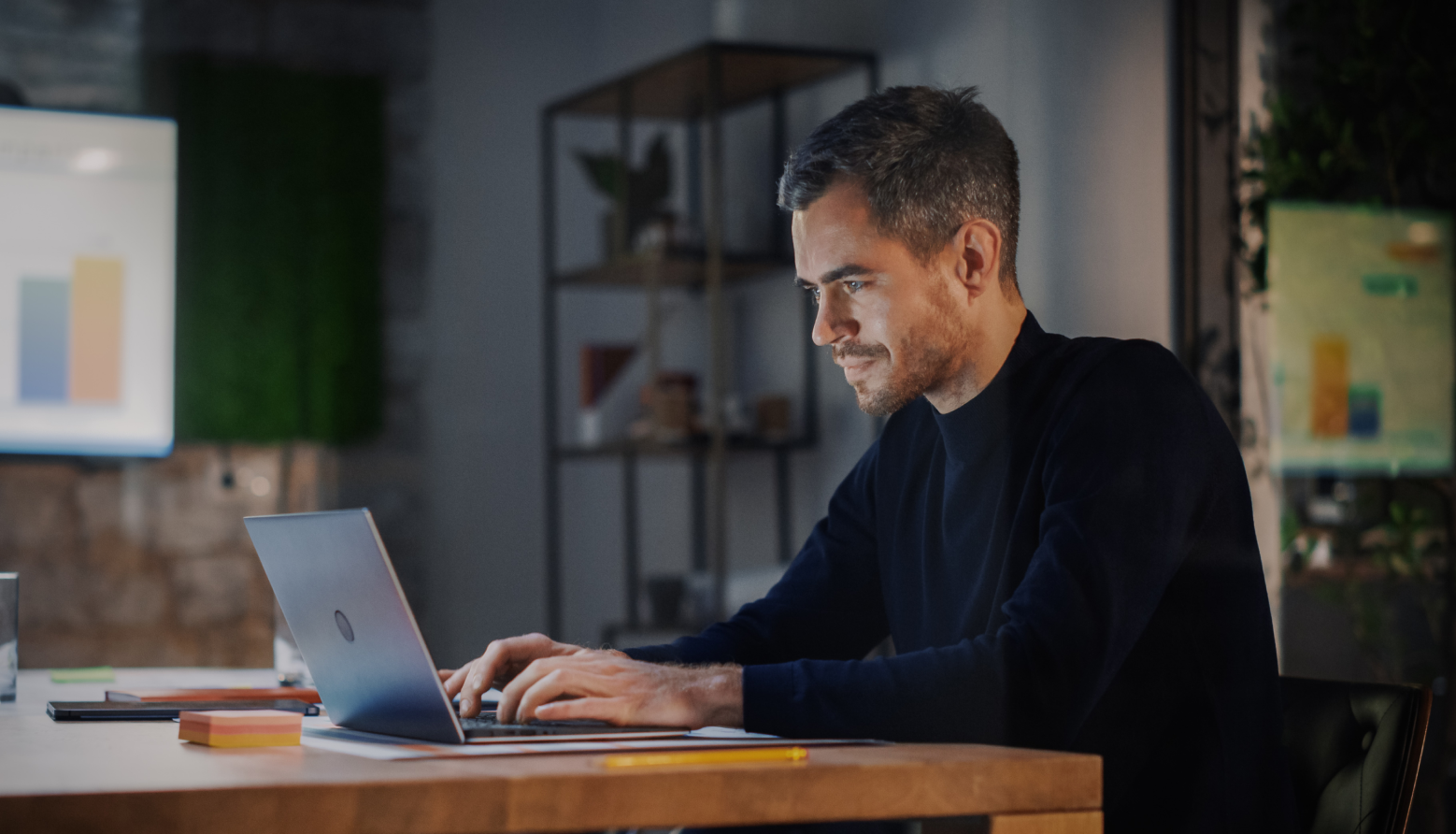 3. Get Active on Social Media
Social media should be a core part of your CEO brand strategy. Sprout Social found that 70% of consumers feel more connected to brands when the CEO has an active voice on social media. "I think it's critical that you as a CEO are visible and that you talk transparently about your thoughts, opinions, and issues," says Dudler. "I need to be at the forefront, so I started doing things like having conversations with clients and then writing about my experience in talking to them on my LinkedIn profile."
As well as appealing to potential customers, it builds the CEO's reputation too. Weber Shandwick's research found that CEOs who were highly regarded by their executives were "more than three times as likely to participate in social media" than those who are viewed less favorably.
To connect with your community and customers on social, your CEO needs to be genuine. FTI Consulting advises, "Choose the channel and voice that is most authentic to the CEO's communication style."
For example, do they prefer to communicate in writing or verbally? On video or off? Long-form or short snippets? Match your CEO's natural communication style to different social media channels to find one they'll be most likely to use long term. Stick to Twitter or LinkedIn if that's a better fit, rather than newer channels like TikTok if your CEO wouldn't naturally use it personally.
Additionally, CEOs shouldn't only post about the company. To engage a wide range of users, they need to engage more broadly. Former Drift CBO Dave Gerhardt recommends, "Make it personal. Don't just have them share out what award your company just won or which positions you're hiring for. … I want to know what books they're reading and which podcasts they're listening to."
One example of a CEO who uses social media to build their brand is Front CEO Mathilde Collin. Her Twitter account has more than 2x the followers of the Front company account. As well as sharing company updates and campaigns, she also comments on industry news and shares her experiences. This all builds her reputation as a thought leader and encourages people in the industry to connect with her as a person, not just a CEO.
4. Build Their Profile Inside the Company
If you're looking to build a strong CEO brand, you should first focus on building their credibility inside the company. The key is making sure your CEO's external and internal presence align. Otherwise, your leader will likely lose the trust of employees.
For example, say your CEO has a strong personal brand on social media and an excellent reputation within your industry but is almost invisible within the business. Team members will see a disconnect between their CEO's internal and external actions. If they find the leader hypocritical, they likely won't buy in to their initiatives.
This disconnect can have a wider public impact if employees tell family and friends they find the CEO two-faced. It won't take long before that difference becomes common knowledge, undermining both the CEO and the brand's reputation.
Fortunately, the 2021 Edelman Trust Barometer found that people trust their employer more than other businesses, the media, and the government. Employees already believe in your company, so they're well on the way to trusting your CEO and spreading positive feedback and recommendations about them when chatting to peers and industry contacts. CEOs can boost their employer brand by:
Prioritizing regular communication and making time to engage with all employees. They might hold office hours, run all-hands meetings, and host one-on-one or one-to-many introductions with new employees.
Being more transparent when sharing company updates. Share more information about the company's performance or how they feel about difficult decisions to humanize their CEO persona.
Making sure they're visible in company meetings and communication channels like Slack. In remote companies especially, it's easy to lose sight of team members. Your CEO should be mindful of staying visible for the rest of the business.
If CEOs work to strengthen their reputation inside the company, that can turn into employees recommending the business as a great place to work. Peer recommendations are often more effective than traditional advertising for your employer brand.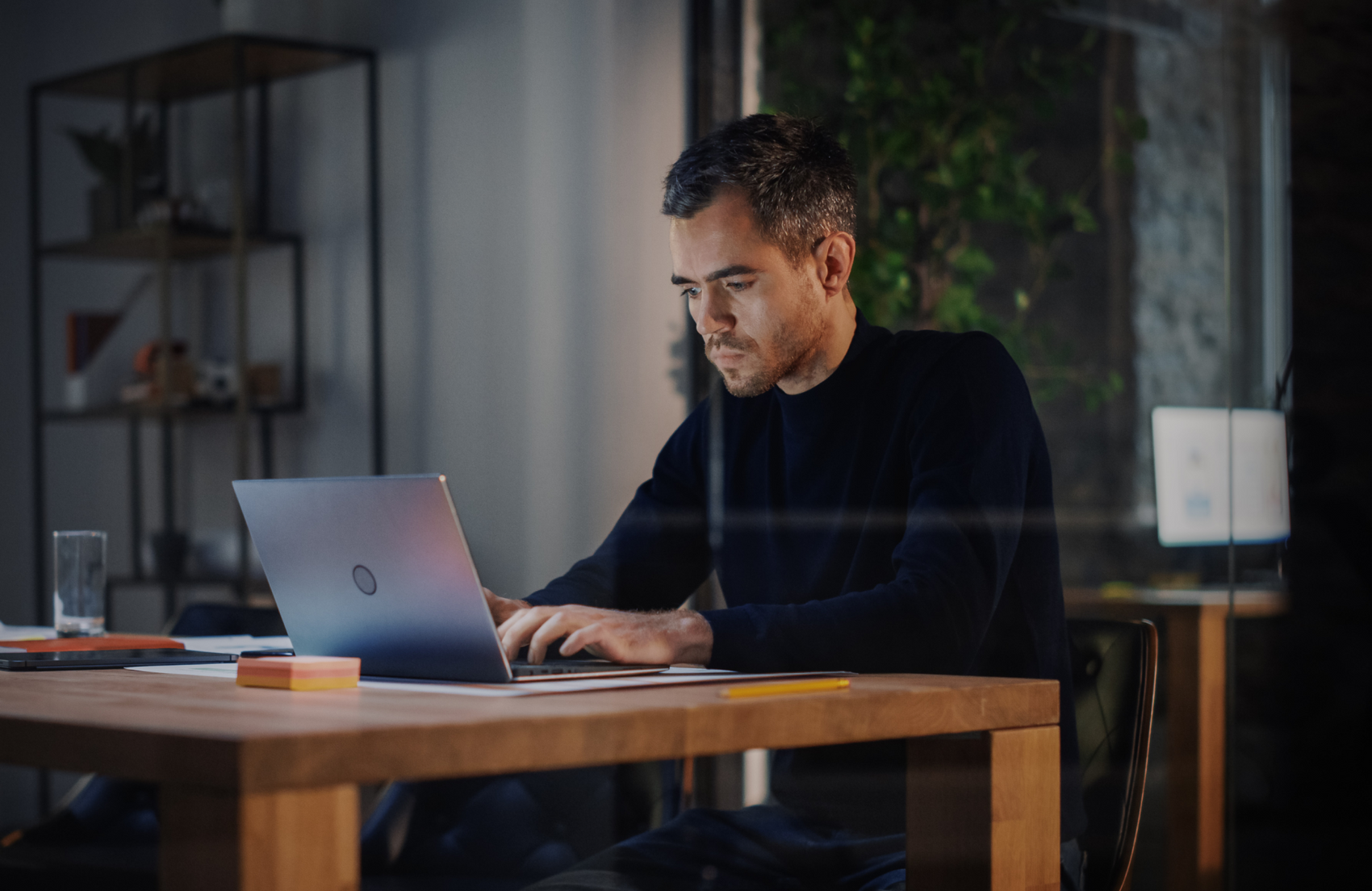 5. Align Their Personal Values With the Brand
Research shows just how important your company values are to your customers. A study by Accenture found that 52% of consumers choose one brand over another because it "stands for something bigger than just the products and services it sells, which aligns with my personal values."
Your CEO can play a big role in communicating and embodying these values. Not to mention, your CEO's own beliefs also matter to customers: 86% of consumers want CEOs to speak out on societal challenges instead of just talking about their company and experience.
Founder-CEOs are likely to have a strong alignment between their personal values and the company values, as they'll have helped shape and define the company values from the start. As a result, they will seem more genuine and authentic when talking about their values and championing important social issues.
In an excerpt from his book "Founder Brand," Gerhardt explains, "When the founder and brand coincide, people feel they're buying from a person they can trust, not an anonymous brand – and that trust transfers to the brand or product. Founders give a sense of authority and believability."
But if your CEO joined the company later, or your company values have evolved over time, you can still align their personal values with the brand. Start by identifying societal issues your CEO believes in that align with your company values. Then, look for ways your company can support those issues, such as charitable giving or volunteer work. While your CEO will need to lead on your chosen initiative, you can work with them to plan how and when you communicate that to your employees, customers, and community.
A recent, prominent example of that is the Ahrefs team's initiatives that have raised more than $1.5M to support Ukraine during the conflict with Russia. Both Dmitry Gerasimenko (Ahrefs founder and CEO) and Tim Soulo (Ahrefs CMO) are Ukrainian, and the company employs a number of Ukrainian people, so it's a cause that is directly affecting them and their communities.
Actions speak louder than words when it comes to demonstrating your values, so encourage your CEO to act on their values instead of just talking about them.
Your CEO's Personal Brand Ties Into the Company Brand – But They Can't Build It Alone
To build a strong corporate brand, the most successful companies get everyone in the business involved in building their brand, from sales and marketing to product and leadership. While the CEO should lead the way, brand building shouldn't just be their job. Strong brands require consistency across every customer touchpoint, from a blog post to a sales demo to a customer service call.
Oskar Duberg
Senior Brand Content Specialist