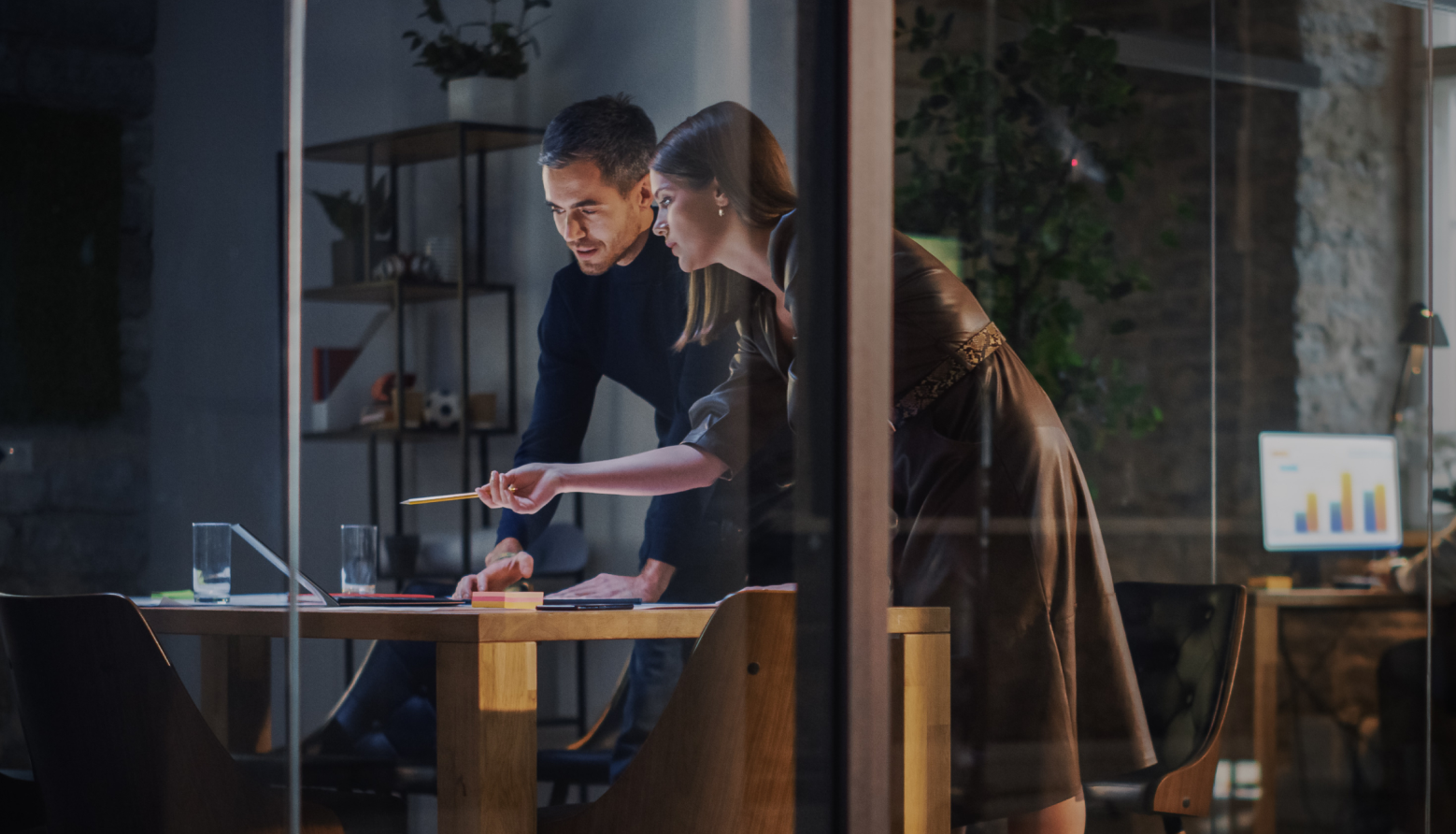 How to Turn Your CEO into Your Brand's Voice
Your CEO is not only making executive decisions – beyond that, but they're also becoming the branding north stars for companies across the board. Learn how you can elevate your CEO to become your brand's number one advocate.
Download Ebook: How All Teams Build Brands
Your CEO can be one of the biggest supporters and drivers of your company brand. Our State of Brand Ownership Report found that "C-level executives are generally the most involved in the development of the ongoing brand strategy."
This involvement seems to pay off: 81% of the fastest-growing companies have a vocal or outspoken CEO who prioritizes communication as part of their responsibilities.
CEOs can build trust and connect with consumers by being the public face and voice of their brand – the person customers, competitors, and the industry thinks of when they think of your company. We've identified four ways your CEO can build the company brand and how you can help them do so.
Build Their Profile Inside the Company
The 2021 Edelman Trust Barometer found that people trust their employer more than other businesses, the media, and the government. Employees already believe in your company, so they're well on the way to trusting your CEO and spreading positive feedback and recommendations about them when chatting to peers and industry contacts. So if you're looking to build your CEO's reputation, you should first focus on building their credibility inside the company.
The key is making sure your CEO's external and internal presence align. Otherwise, your leader will likely lose the trust of employees.
Say your CEO has a strong personal brand on social media and an excellent reputation within your industry but is almost invisible within the business. Team members will see a disconnect between their CEO's internal and external actions. If they find the leader hypocritical, they likely won't buy in to their initiatives.
This disconnect can have a wider public impact if employees tell family and friends they find the CEO two-faced. It won't take long before that difference becomes common knowledge, undermining both the CEO and the brand's reputation.
One example of how quickly that trust can disappear comes from Basecamp CEO Jason Fried. Seen as a thought-leader in the tech community, especially on topics around company culture and remote work, Fried received a lot of criticism in April 2021 when he announced a change at Basecamp to ban social and political discussions at work.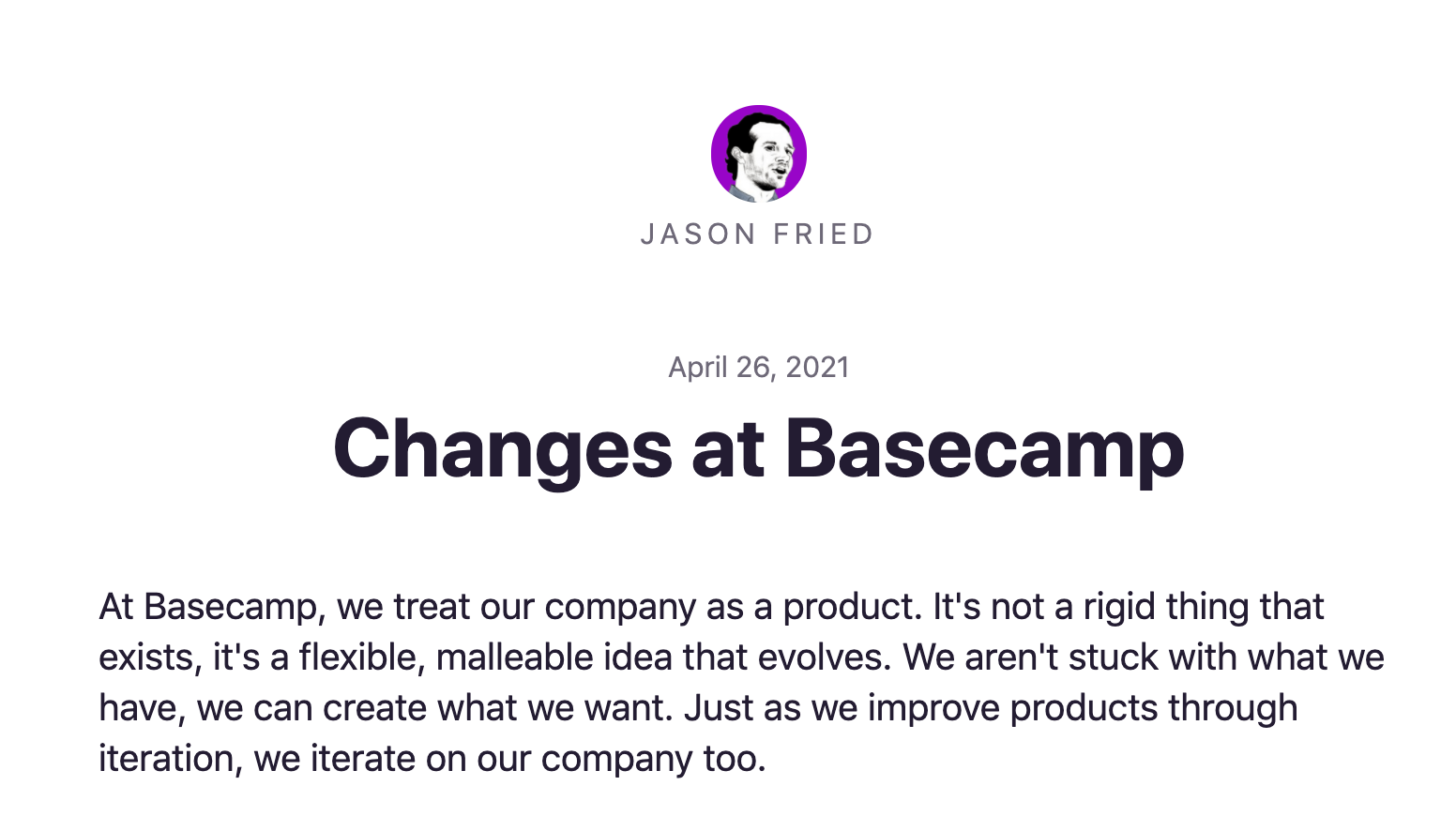 Jason Fried's blog post from April 2021 detailing changes at Basecamp that caused a backlash within the company and tech community.
With Fried and Basecamp previously taking strong stances on political and social issues, this announcement was a significant departure from past behavior. Almost one-third of Basecamp's employees left the company, and Fried faced a lot of backlash in the company and the wider tech community.
Ways Your CEO Can Boost Their Internal Visibility
Your CEO will need to complete these actions independently, but you can support them by reminding them of the value of consistent internal brand-building. Here are some ways your CEO can build their profile inside the company to lay a solid foundation for the brand:
Prioritize regular communication and making time to engage with all employees. They might hold office hours, run all-hands meetings, and host one-on-one or one-to-many introductions with new employees.
Be more transparent when sharing company updates. Share more information about the company's performance or how they feel about difficult decisions to humanize their CEO persona.
Make sure they're visible in company meetings and communication channels like Slack. In remote companies especially, it's easy to lose sight of team members. Your CEO should be mindful of staying visible for the rest of the business.
Align Their Personal Values with the Brand
Research shows just how important your company values are to your customers. A study by Accenture found that 52% of consumers choose one brand over another because it "stands for something bigger than just the products and services it sells, which aligns with my personal values."
Your CEO can play a big role in communicating and embodying these values. Not to mention, your CEO's own beliefs also matter to customers. 86% of consumers want CEOs to speak out on societal issues instead of just talking about their company and experience.
Actions speak louder than words when it comes to demonstrating your values, so encourage your CEO to act on their values instead of just talking about them. One example of a CEO who took meaningful action is Dan Price, CEO of Gravity Payments. When Price realized he was contributing to inequality in the U.S, he cut his salary so he could raise the minimum wage for all his employees to $70,000 per year.
The company has received a lot of national and international press coverage around that decision. The story shows just how powerful your CEO's voice can be, both within the company and in public as a representative of the company.
Hotjar CEO David Darmanin is another value-driven leader. He worked with team members to update Hotjar's Acceptable Use Policy after finding out that websites run by Donald Trump's 2020 presidential campaign were using their tool. This usage went against Darmanin's stance on diversity and inclusion and Hotjar's value to "work with respect."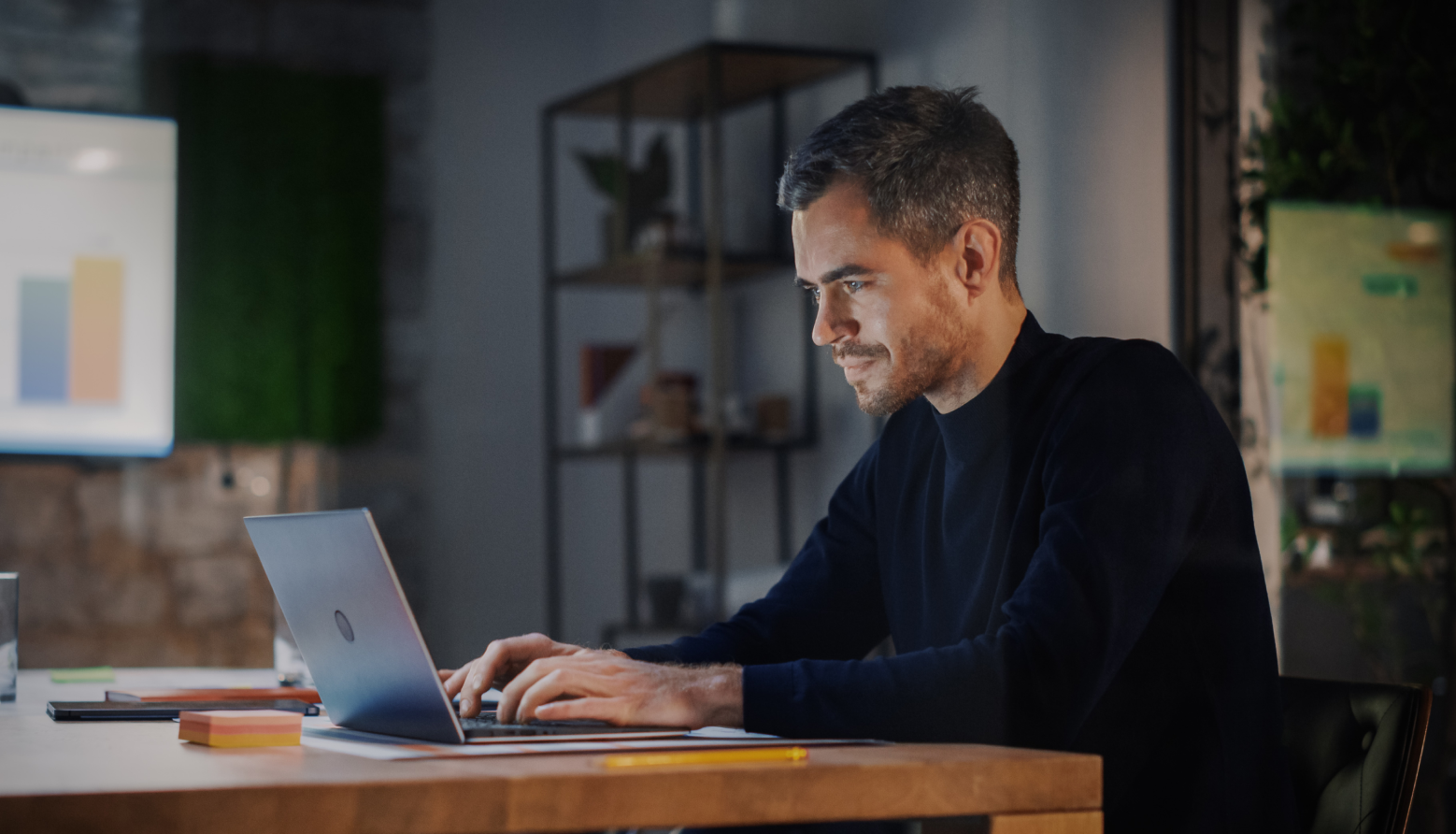 Ways to Communicate Genuine Principles
Think of your company values as the guiding light for your brand. They guide what you do, how you talk about it, and why. So it's essential your CEO's values and your brand values are aligned.
A founder-CEO has been with the company from the beginning, so there's likely strong alignment between their beliefs and the company's values. But for CEOs who joined later, there may not be such a direct link. Here are some ways you can help your CEO form an authentic connection with your company's principles.
Assess your current company values. Do they still feel right for the business? As companies grow and your brand becomes more clearly defined, you may find you're still holding on to values that no longer represent what the company believes and stands for. At Frontify we've experienced first-hand how the company changes over time: "It still has the same values and the same foundation, but the culture evolves," says Roger Dudler, CEO and founder at Frontify. In this case, you should work with your CEO and other key stakeholders to redefine a set of values that truly represent your brand.
Identify societal issues your CEO believes in that align with your company values. Look for ways your company can support those issues, such as charitable giving or volunteer work. While your CEO will need to lead on your chosen initiative, you can work with them to plan how and when you communicate that to your employees, customers, and community.
Develop a Social Media Strategy
An active social media presence plays a big part in building up a CEO's brand. SproutSocial found that 70% of consumers feel more connected to brands when the CEO has an active voice on social media. "I think it's critical that you as a CEO are visible and that you talk transparently about your thoughts, opinions, and issues," says Dudler. "I need to be at the forefront so I started doing things like having conversations with clients and then writing about my experience in talking to them on LinkedIn."
As well as appealing to potential customers, it builds the CEO's reputation too. Weber Shandwick's research found that CEOs who were highly regarded by their executives were "more than three times as likely to participate in social media" than those who are viewed less favorably.
To connect with your community and customers on social, your CEO needs to be genuine. FT1 Consulting advises, "Choose the channel and voice that is most authentic to the CEO's communication style." So stick to Twitter or LinkedIn if that's a better fit, rather than newer channels like TikTok if your CEO wouldn't naturally use it personally.
One example of a CEO who's embraced the importance of being active on social media is Drift CEO David Cancel. He currently has over 60K Twitter followers – far more than his company (Drift has just over 22K.) As well as sharing company updates and accolades, Cancel recommends articles he's found valuable as a leader, shares books he's enjoyed, and promotes his weekly newsletter. This all builds his reputation as a leader and encourages people in the industry to connect with him as a person, not just a CEO.
Ways to Help Your CEO Build Their Social Presence
While your CEO will need to be active on social media, they don't need to do all the work. Your brand and marketing teams can help. Some ways you can support your CEO in developing a social media strategy include:
Identifying the social media platform(s) that are the best fit for your CEO. Do they prefer to communicate in writing or verbally? On video or off? Long-form or short snippets? Match your CEO's natural communication style to different social media channels to find one they'll be most likely to use long-term.
Suggest topics of expertise – both professional and personal – they could comment on. You don't want your CEO to only post about the company. To engage a wide range of users, they need to engage more broadly. Drift CBO Dave Gerhardt recommends, "Make it personal. Don't just have them share out what award your company just won or which positions you're hiring for... I want to know what books they're reading and which podcasts they're listening to."
Offer advice around how often they'll post on social media. This could mean creating a social media content calendar for them or setting them up with a social media management tool so they can schedule posts in advance.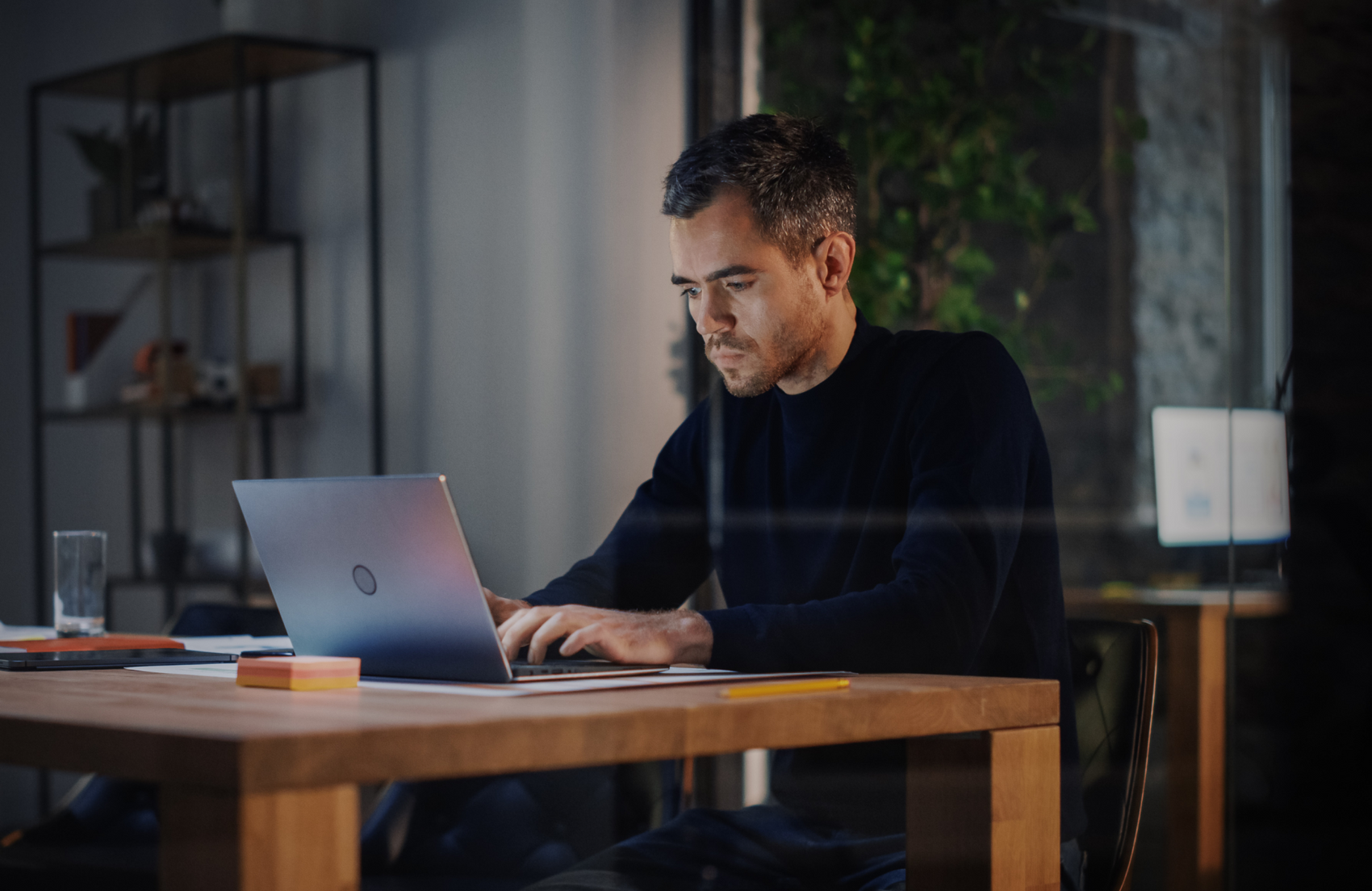 Develop & Share the Company's Origin Story
There's a reason why How I Built This is one of the most popular business podcasts – people love underdog stories. They want to hear about how your company started from nothing and is now a raging success.
Connect with your audience by asking your CEO to tell the brand's origin story. They can share this story through a number of mediums – writing, audio, in-person – as these examples show.
Written. In 2018, Wistia founders Chris Savage (CEO) and Brendan Schwartz (CTO) shared a blog post about how they received an offer to buy Wistia. Having the opportunity to sell the company would be the end goal for many founders. But Wistia took a different path: they bought out their investors and took on $17M in debt financing to retain ownership and keep building the company themselves.
Conferences. At MicroConf 2019, Profitwell CEO Patrick Campbell shared his experience of bootstrapping the company to $10M. It combined personal reflections and lessons from his experience, as well as actionable advice for other founders. Campbell is a frequent conference speaker, taking to the stage at conferences focused on startups and tech such as Saastr, Traction, and SaaStock.
Podcasts. Buffer CEO Joel Gascoigne on The SaaS Revolution Show podcast shared his "top lessons learned over the past ten years building Buffer... From the early days and Buffer's very first revenue, to splitting with his co-founders and taking on the role of a solo founder, to his experience of and recovery from burnout." Gascoigne talks about his experiences within the company, but more broadly, he shares experiences and challenges common to many startup founders: co-founder conflict, burnout, and revenue.
Sharing your company origin story may be easier for founder-CEOs than for CEOs who joined later, but they can still get involved with sharing your brand story. Engage your CEO in developing and telling your company's origin story by identifying things unique about their experience and things that set them apart or make them memorable.
Ways to Tell the Company's Story
A well-crafted origin story could become the first thing people think of when they think about your company. Work with your CEO to develop the story of your company, and then find ways and places to share it. Here are some ways you can build and improve this story by working with your CEO:
Help your CEO refine the story. Start by working out what your origin story is, and work with your CEO to tighten the narrative. David Cancel believes the CEO's role is to be the editor of the story, rather than the creator: "[I do a] pretty small amount of the work, but I serve more as the editor of the voice – how we can get better on it, where we say it's not good enough, where we push back and say we can do a better job."
Identify opportunities to share your story, such as conferences and podcasts. Keep track of the best-regarded conferences in your industry and look out for calls for speakers. These are great opportunities to pitch your CEO as a speaker and get your company seen within the industry. Roger Dudler has started working with an agency to "place me for podcasts and interviews as a CEO in our space." But as well as working with a PR agency, you can support your CEO by identifying good-fit podcasts and contacting hosts about guest opportunities.
Build a system that enables your CEO to share their stories and experiences regularly. They may choose to do this on social media, or they may prefer other channels like a newsletter, hosting their own podcast, or sharing regular internal memos with your team.
Remember: The CEO Isn't The Only Brand Builder In Your Company
Your CEO should lead the way when building the brand. But keep in mind, brand building shouldn't be just the CEO's job.
Strong brands require consistency across every customer touchpoint, from a blog post to a sales demo to a customer service call. To achieve consistency across the board, the most successful brands get everyone in the company involved in building their brand, from sales and marketing to product and leadership.