Why Branding Demands Company-Wide Involvement
Learn the roles that help build brands and how to empower your team to fuel growth.
Find out more by downloading our ebook today.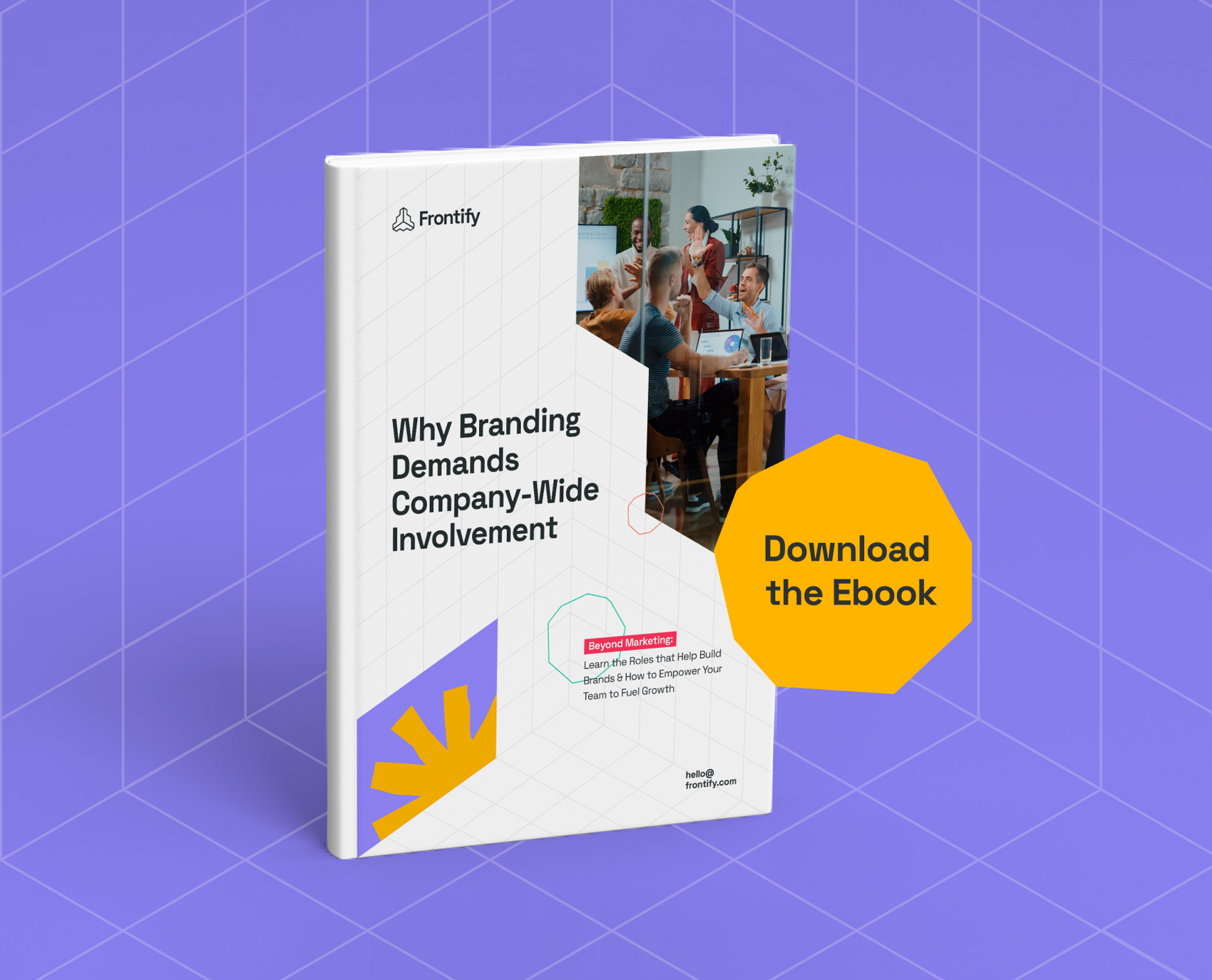 Building a great brand is a team effort that requires collaboration from across the organization.
Get Top Insights On:
Chapter 1 How CEOs Build Strong Brands
Chapter 2 How Sales Teams Drive Brand Growth
Chapter 3 How Product Designers Help Brands Succeed
Chapter 4 How Customer Support Builds a Brand-Based Customer Experience
Chapter 5 How Customers Shape Brands
Frontify's Connected Solutions
Frontify Where Brands Live
Our platform covers all ends of the brand management lifecycle, so your brand continues to evolve and grow to be its very best.