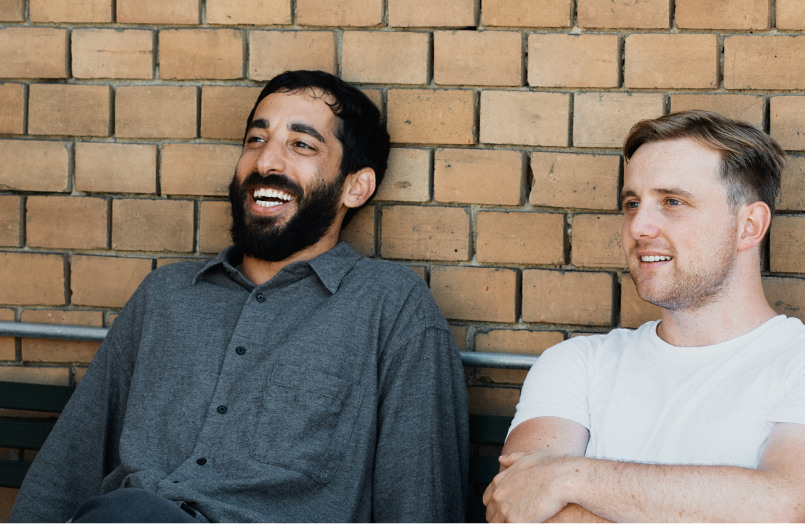 Employer branding: What it is and how to build it for your company
Building a strong employer brand is essential for companies looking to attract and retain top talent. It can be why someone applies for your vacancy or why they recommend your company to one of their friends. Here's how you can leverage your employer brand to cement your company's reputation as a great place to work.
What is employer branding?
Employer branding is the process of creating and maintaining a positive, attractive image of your company for current and potential employees. It's how job seekers and employees view your organization as a workplace.
Your employer brand combines your company culture, values, vision, and mission. Essentially, it's what makes your business unique compared to all the other employers out there. Why employer branding is important in today's business landscape
In the past, hiring was an "employer's market." Most of the time, applicants and employees were responsible for proving themselves to employers. Brands could sit back and wait for the right candidate to come along. Companies didn't have to go the extra mile to attract and keep top talent: Eemployees came and stayed on their own.
But things are changing — and they're changing fast. For 20 years, MetLife has tracked trends in employee benefits, understanding what employees want and how employers can meaningfully respond to that. Their 2022 study saw a "rebalancing of power between employers and employees," where employees feel less loyal to their existing employers and more open to new opportunities.
Now, it's a "job seeker's market," meaning companies have to work harder to attract top talent — and keep the people they've already got. Employer branding has jumped from low priority to top priority for companies looking to compete for the best employees.
The impact of employer branding on business success
Employer branding allows companies to differentiate themselves from their competitors, attract the right talent, and increase employee engagement and loyalty. Let's unpack a few specific ways employer branding can benefit your business.
Talent retention
In the last few years, employee loyalty has dropped sharply. In 2018, 80% of employees said they intended to still work for their employer in 12 months. By 2022, that number had fallen to 70%. This creates problems for employers who pour thousands of dollars into recruiting, hiring, onboarding, and developing talent.
However, companies can improve retention rates drastically (by 28%, to be exact) by investing a little more time, energy, and money into employee branding. Why? Because it gives your employees three important things:
A more distinct purpose
An understanding of their importance to the company
Guidance on how to best represent the brand and engage with customers
And as you might've guessed, this combination also brings a lot of satisfaction and enjoyment to your employees. And the happier your employees are, the more likely they will stick around.
Talent acquisition
Not only can a strong employer brand help you retain your existing employees — it also helps attract new hires: Glassdoor found that 92% of people would consider changing jobs if they were offered a role with a company with an excellent reputation.
Unfortunately, the opposite is also true. A poor employer brand can harm your talent acquisition efforts by making your company less attractive to potential employees. Job seekers will research your company during the hiring process, and if they don't like what they see, chances are they'll walk away.
According to Glassdoor, 86% of job seekers look at company reviews and ratings when deciding whether to apply for a job. And if they find your company doesn't have a great reputation, 86% of women and 67% of men wouldn't join that organization.
How to build a powerful employer brand: Key strategies
Employer branding consists of a range of activities and strategies to create and promote an organization's image as an employer. Here are several strategies to help you stand out to potential job seekers.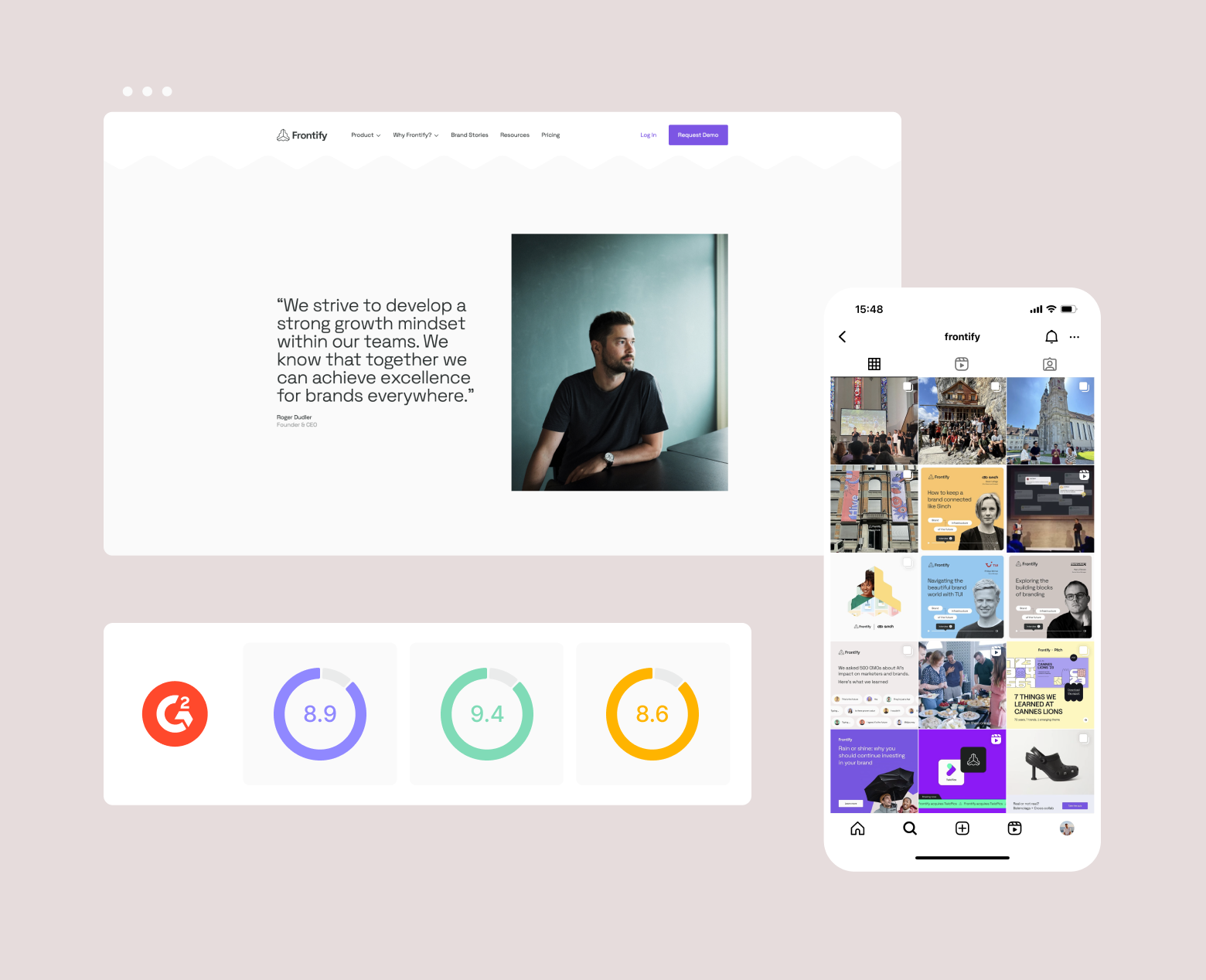 Conduct an employer brand audit
First, you want to understand the current status of your employer brand. Even if you haven't consciously been building an employer brand, potential hires will likely find a lot of information about your company online and form their own ideas about your business.
Work with a few recent hires to understand their experience applying for their job. What resources did they look at to prepare for their interviews? Here are some potential channels job applicants might have looked at to get a feel for your company and its culture:
The careers section of your website
Company social media channels
Product review sites (like G2)
Company review sites (like Glassdoor)
Employees on social media
Assets provided by the recruitment team
Review each one and look for misalignments between what you say on your careers pages and what people say about you on your review sites. This will help you understand the gaps between what you think your employer brand is and how it appears to potential employees today. Once you've spotted gaps or inconsistencies, you can focus on improving in those areas.
Create an authentic employer value proposition for your company
An employer value proposition (EVP) highlights the benefits and opportunities available to employees and explains why they want to work at your company instead of any other. This could include flexible working arrangements, professional development opportunities, and competitive compensation packages.
According to MetLife, employees class the following three things as "must-haves" when accepting a new role:
Flexible working (including remote work)
Health and wellness programs
The recognition that life outside of work is important
So, if you offer one (or more) of these benefits, mention them in job descriptions, on your careers pages, and during the interview process. That way, potential hires know what you can offer beyond a regular paycheck.
Leverage employees in building your employer brand
When potential candidates learn about a place to work, they're more likely to trust messages from other employees than your CEO or leadership team. For example, if they see employees leaving rave reviews about the company or team culture on social media or company review sites, those messages will feel more trustworthy than when your CEO says how great the company culture is.
CareerArc found that 31% of job seekers say seeing employee stories or spotlights on social media makes them more likely to apply for a job. So, look for opportunities to showcase employee testimonials and success stories on the organization's website and social media platforms. This can include videos, photos, and written stories that highlight the experiences and achievements of current and past employees.
You should also encourage current employees to share their experiences through social media and other channels — including creating content that showcases the organization's culture, values, and employee benefits and engaging with followers.
Telling your company's story: The role of content in employer branding
You need to build a strong company culture and employer brand and communicate your EVP externally. Otherwise, your efforts will help only with employee retention but not with talent acquisition, as no one outside the business will know about your employer brand.
The role of social media
For many companies, social media is crucial for authentically communicating their employer brands. Some have even created unique accounts dedicated to sharing their EVP.
For example, Google created a "Life at Google" profile on Instagram to showcase its employer brand. In the content they post, Googlers show their office space, celebrate teammate achievements and milestones, and post pictures of their adorable canine (branch) managers. They even let employees take over the profile's Instagram stories to share what a "day in the life" looks like for them.
This combination of employee engagement and true-to-life representations of Google's workplace gives job seekers and passive candidates the inside scoop on what working for Google is like — making it a lot easier for them to decide if it's the right place for them.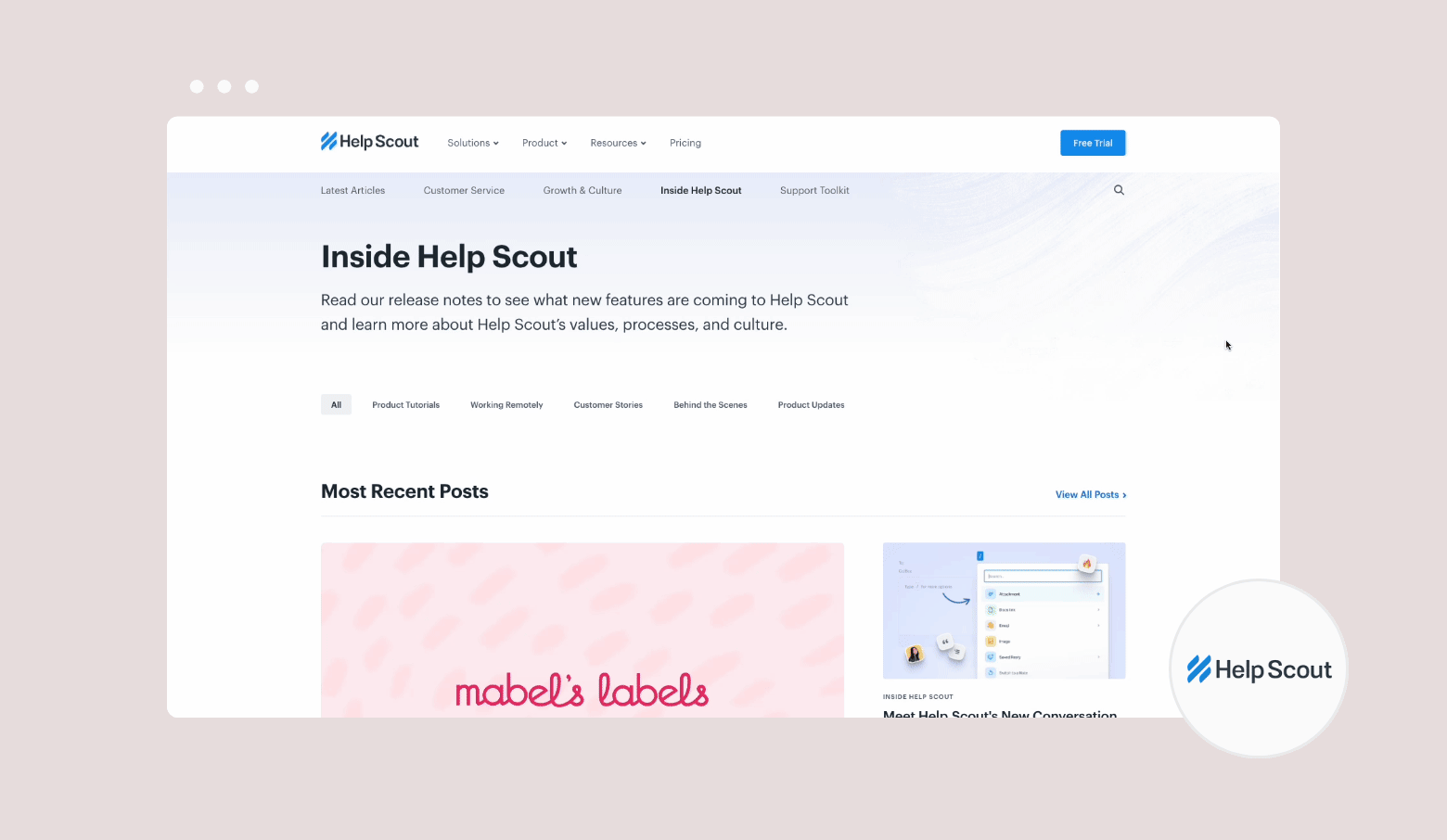 The role of company blogs
Many businesses use their blogs or have a section of their website dedicated to sharing company-specific content. This helps them illustrate what it's like to work there and could include introductions to their employees, "day in a life" articles, or recaps of big projects.
For example, software company Help Scout has an "Inside Help Scout" section on its blog. Its articles cover product updates and content related to Help Scout's values, processes, and culture. These articles help potential hires understand everyday life at Help Scout, including the recruitment and hiring process.
The importance of authenticity
Whatever channel you use to communicate your employer brand, it's essential to stay authentic and present a culture representative of your company. Richard Swain, Principal at DesignStudio New York, explained, "The reality is you'll get found out — whether it's dodgy supply chain decisions or a track record of a toxic culture."
So, while you can use your company blog or social media channels to share the best bits of your company culture, don't shy away from sharing mistakes, missteps, or tough times too. This will help potential hires trust your company more than if everything looks perfect all the time.
"If you communicate your story in an authentic way, people will believe in that and automatically come to your brand or want to work with you," added Laurence Stoffel, Head of Global Creative Studio at On. "A great product and a true, good story is the only employer branding you need," she said.
Help everyone present a consistent employer brand
"The real power behind your brand is your people," said Swain. "They're the ones creating the experiences for customers, and that informs their perception of your brand."
Put simply, everything your employees share online contributes to how people perceive your employer brand. So, you want to make it as easy as possible for them to present a consistent brand identity to the world.
To do this, you need two things: clear, informative brand guidelines and an easy way for everyone to find and use your brand assets.
A centralized, online brand platform lets employees access your brand assets from anywhere in the world — whether they're working in your company HQ, a regional office, or remotely. This structure helps each employee engage with the brand. After all, creating a strong employer brand must always come from its employees.
Employer branding in action: 3 inspiring examples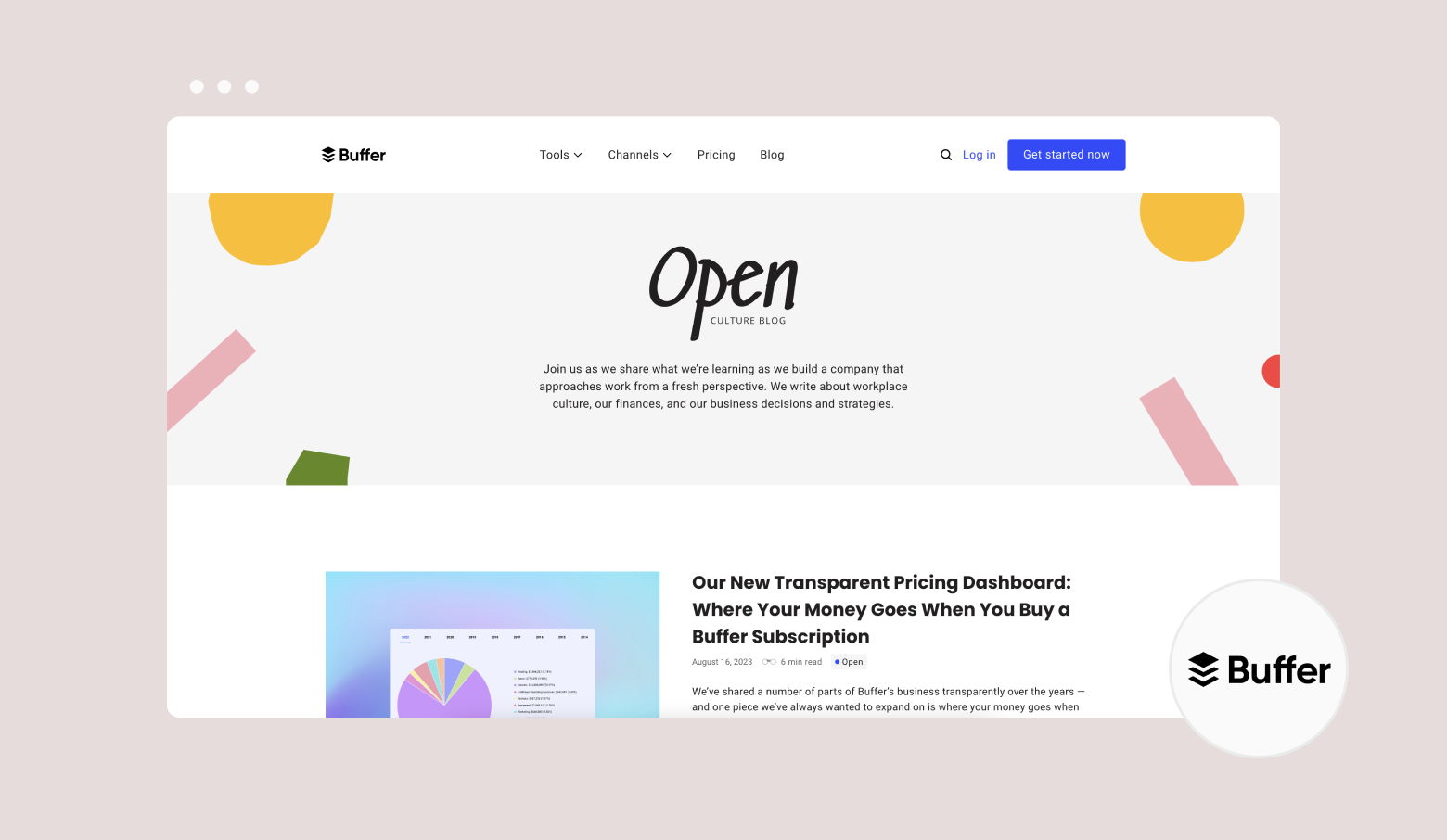 1. Buffer
Buffer has been deliberately building its employer brand since its early days as a small startup. It has a dedicated blog for sharing lots of information about the company, its culture, and what it's like to work there.
For more than a decade, Buffer has been running and writing about many business experiments, including offering unlimited vacation, being a fully remote company (way before the pandemic made it a common option), and implementing a four-day workweek.
This openness and transparency have helped Buffer develop a strong employer brand. It's now a very desirable place to work: In 2023, Buffer received more than 1,500 applications for a single job vacancy in just one week.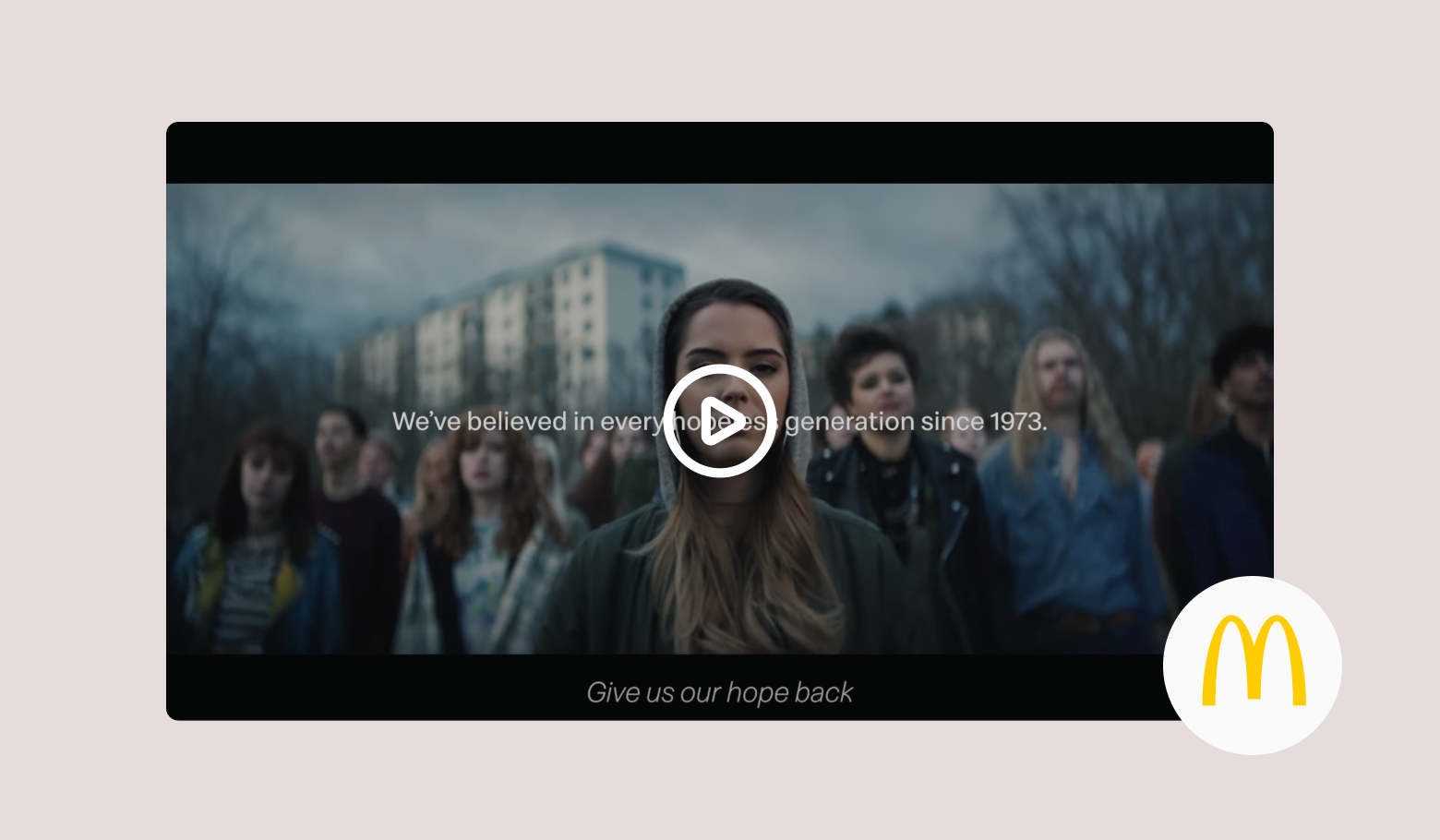 2. McDonald's Sweden
In Sweden, McDonald's has become well-known for tackling youth unemployment. The fast food chain has become a champion for young workers, building its employer brand by supporting a cause many people feel passionate about.
The company has developed its employer brand to appeal to young people in the country. Its careers page mentions giving young people the skills they need for their future careers, shows photos of young employees, and tells stories of employees who joined the company at a young age. Since the pandemic, McDonald's Sweden has also launched a national campaign to create new job opportunities for young people.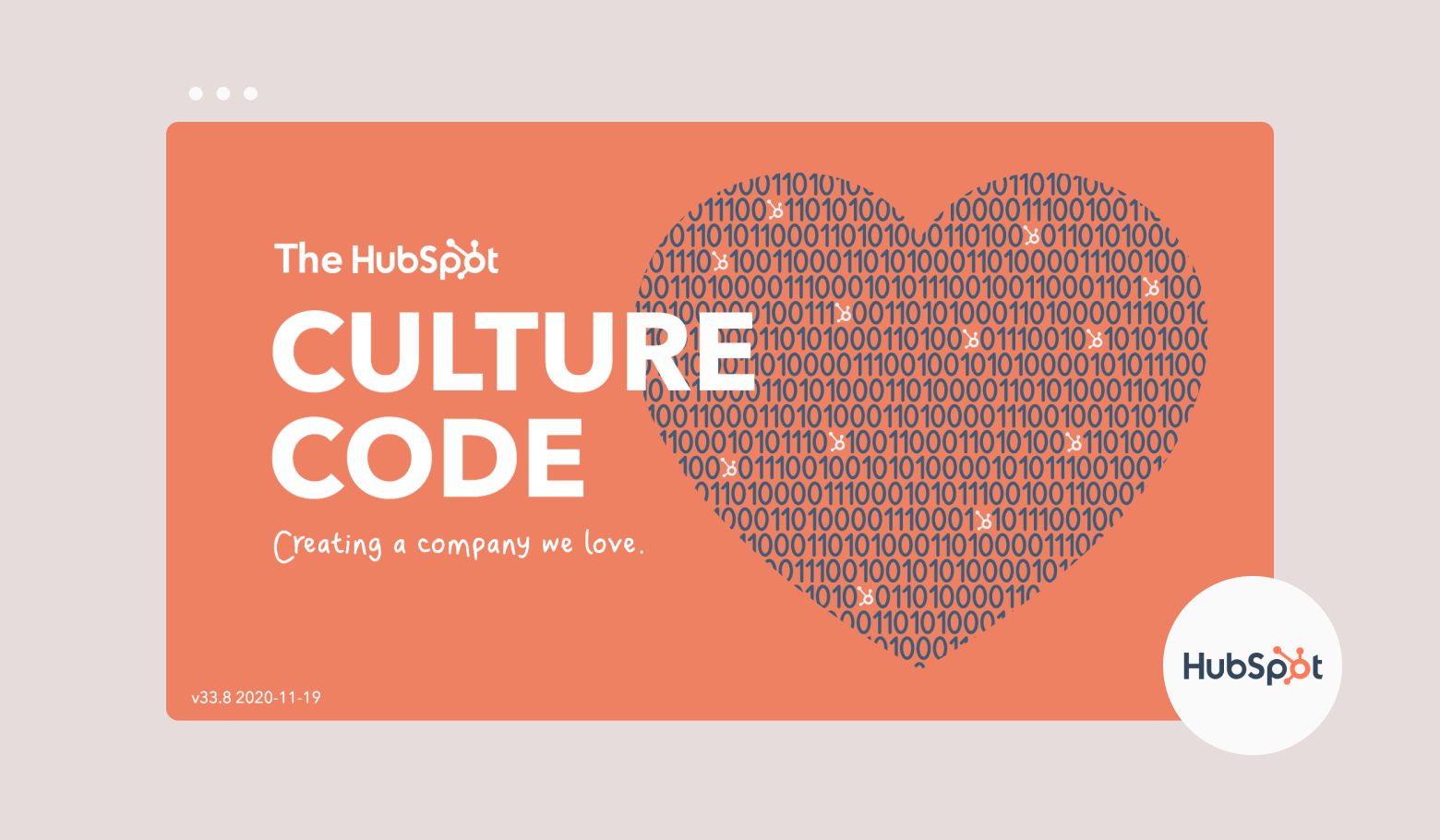 3. HubSpot
HubSpot regularly features on "best places to work" lists from companies like Glassdoor and Great Place to Work. In December 2022, 91% of HubSpot employees said it was a great workplace — far higher than the average percentage at US-based companies (57%).
The company puts a lot of focus on its culture. On its careers page, you can find its "culture code" — a detailed presentation deck with more than 100 slides explaining the company culture, its core values, and what it's like to work at HubSpot. This has helped the software company build a strong, values-led team that its current employees rate highly.
The future of employer branding
To build a strong employer brand, you need a clear brand story and engaged employees who believe in that story. Your employer brand is going to be a crucial part of your talent acquisition and retention strategy for years to come. The channels may change — for example, you may need to ditch X for Threads — but the focus will stay the same.
Help your employees connect with your brand's story and mission, and then make it as easy as possible for them to tell their part of the story. Give them easy access to branded assets, and help them share their achievements online, putting your people at the heart of your employer brand. Because, at the end of the day, your people are your brand.
Oskar Duberg
Senior Brand Content Specialist