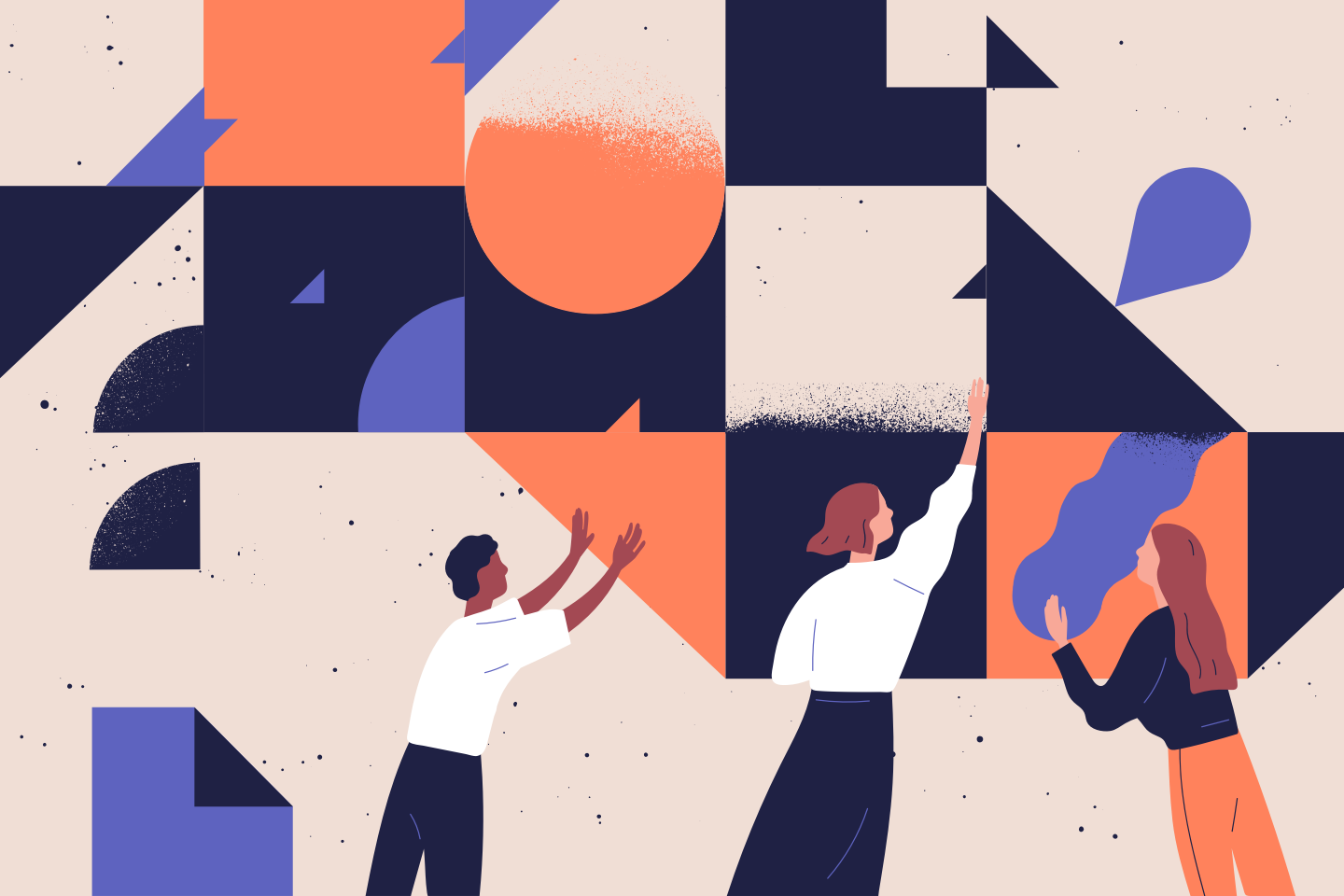 What is Employer Branding Today?
Gone are the days when brands could sit back and wait for job seekers to come to them. If we want to win over talent today, we have to rethink our employer branding.
Our companies are built by people. People who buy our products. People who share our content. People who partner with us and invest in our work. And people who manage the day-to-day operations of our businesses.
And generally, our brands reflect and respect that. Not only do we pour hours into developing beautifully polished logos and crafting messages that will resonate with our customers, but we work tirelessly to deliver an exceptional customer experience.
However, this level of care doesn't always extend to our employees and job seekers. As a result, we struggle to hold the attention of top job applicants and retain the talent we already have. And our organizations take a hit – inside and out.
So, how do we fix it? What can we do to improve the experience for our most important people and increase the likelihood of capturing top talent? The answer is a bit nuanced. But it all boils down to a single concept: employer branding.
What is Employer Branding?
Employer branding is the way your brand is perceived by job seekers, potential job applicants, and employees. But unlike traditional branding, it isn't a "customer-based" perception. It's the way people view your organization as a workplace.
Why Employer Branding?
Recently, employer branding has grown in popularity, as employees and job seekers have started demanding better experiences and greater purpose from the brands they spend 40+ hours a week supporting. And now, many businesses are working around the clock to show employees and job applicants that they're a great place to work.
This explosion in employer branding isn't the only change that has occurred recently, though. The approach brands take to employer branding has evolved as well.
Here, we'll unpack the mindset businesses previously had employer branding and provide some insight into where we're headed next.
How Have Companies Handled Employer Branding in the Past?
The relationship between employers and employees is similar to that of buyers and sellers in the housing market. Sometimes the buyers hold the all cards – as when there are lots of homes and apartments for sale. And sometimes, the sellers have the upper hand – like when there is a lot of demand for homes and apartments, but few are actually available.
In the past, hiring was much like a "sellers market." Most of the time, the responsibility was on applicants and employees to prove themselves. All brands had to do was sit back and wait for the right candidate to come along. They didn't have to go the extra mile to attract and keep top talent. They came and stayed on their own.
In fact, most of the time, if businesses invested significantly in initiatives that enhanced their employer brand, it was simply a last-ditch effort to attract talent, save face with the public, or keep disgruntled employees from leaving.
How is Employer Branding Changing?
However, the game is changing. Now, in various industries, there are a lot more jobs than there are qualified candidates to fill them. At the same time, job seekers are becoming a lot pickier about the companies they apply and choose to work for – making it much harder for brands to fill core positions at all levels.
So what are employers doing to attract and hire top talent? They're adjusting their approach to employer branding. Here are two ways it's happening.
Social Media Engagement is Rising
In response to this new "buyers" market, many brands have been forced to lean on their social media networks to carry their employer brands. Some have even created unique accounts dedicated to marketing their employee value proposition (EVP).
For example, Google created a "Life at Google" profile on Instagram and Twitter to showcase their EVP in real-life. In the content they post, Googlers show their office space, celebrate teammate achievements and milestones, and post pictures of their adorable canine managers. They even let employees take over the profile's Instagram stories to share what a "day in the life" looks like for them.
This combination of employee engagement and true-to-life representations of Google's workplace is giving job seekers and passive candidates the inside scoop on what working for Google is like – which makes it a lot easier for them to decide if it's the right place for them.
Company Cultures are Improving
While some brands are focusing on outward initiatives and channels to market their employer brand, others are looking inward and spending their time and energy on creating a positive environment and company culture.
One brand that's done a phenomenal job is Zoom. Relying on the "keep employees happy" philosophy, their CEO champions and a designated "Happiness Crew," Zoom prioritizes the needs of employees above all else.
Their Happiness Crew organizes activities to build relationships between employees and involve employees' families in company events. They find opportunities to volunteer in the community. They even decorate their already tastefully designed office space to celebrate employee achievements and keep fun traditions alive.
As a result, Zoom was rated the 2nd best place to work in 2019. And, more importantly, they've kept employees engaged and happy in their workplace.
Conclusion
Today, the concept of building our brands for the people that work inside them is taking root. Only time will tell where this new mentality takes us.
Oskar Duberg
Senior Brand Marketing Specialist
Hayley Campbell
Branding Expert & Content Writer