Building resilient brands for the customers of today
This guide helps you future-proof your brand to meet new consumer expectations. With insights from five branding experts on authenticity, talent, and generational marketing, learn how to create real connections, build customer loyalty, and maintain brand integrity.
Download the full guide to get all the insights.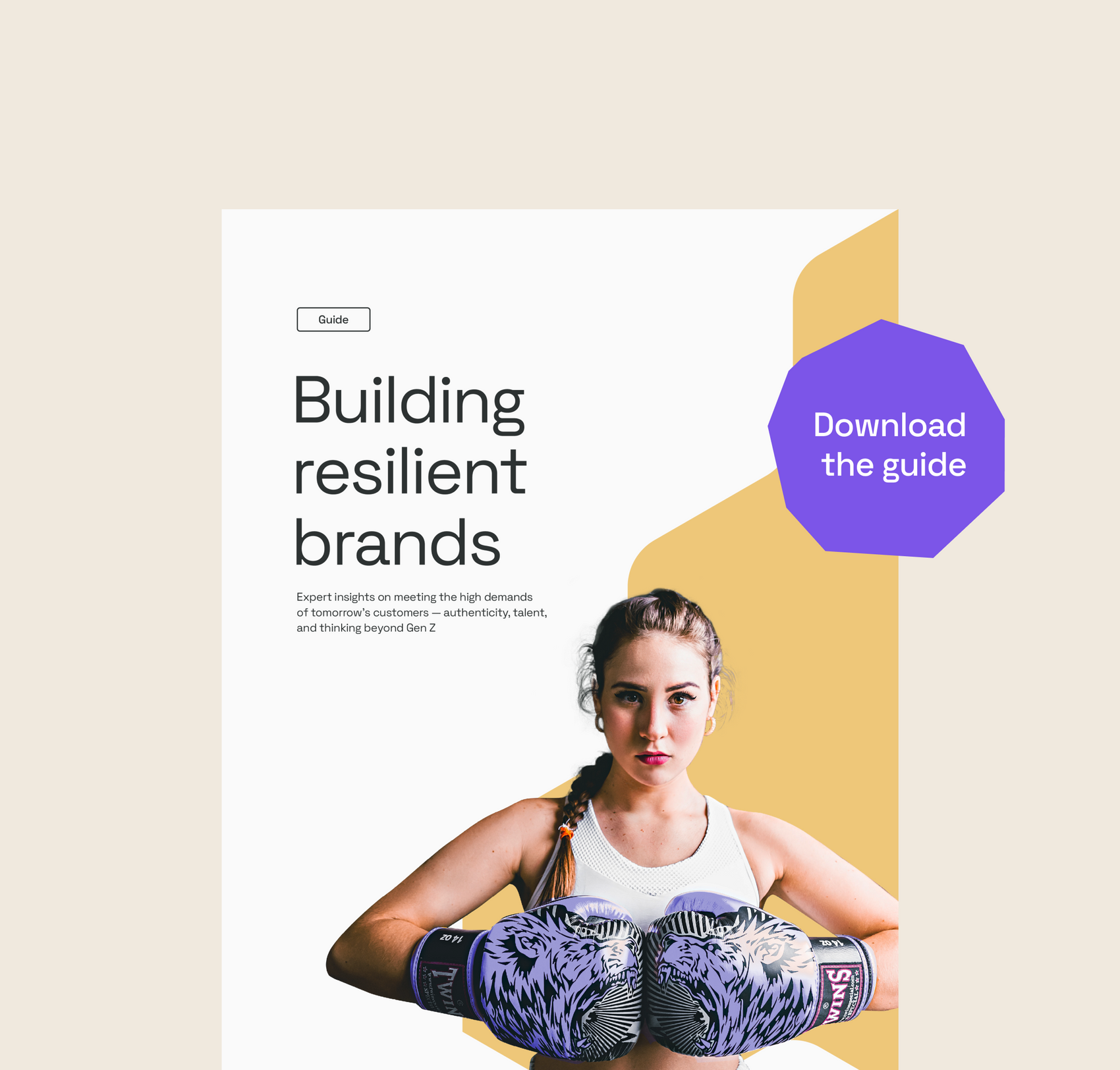 With younger generations now being the biggest consumer group out there, speaking their language is key for your brand. Here, we cover core themes to do just that; like brand authenticity and ethics, employer branding, allowing you to create relevance with Millennials and Gen Z.
Meet the experts
"
Don't feel like you have to tick certain [...] boxes. Just do what fits with your brand, your product, and the audience you want to go after.
"

Zoe Scaman
Founder at Bodacious