5 Benefits You Get From Using Brand Management Software
Brand management software centralizes everything brand-related into a hub where teams can easily engage with the brand.
In this guide, you'll learn 5 tangible benefits of brand management software, how it can help companies grow their brands, and what to consider when you evaluate brand management software.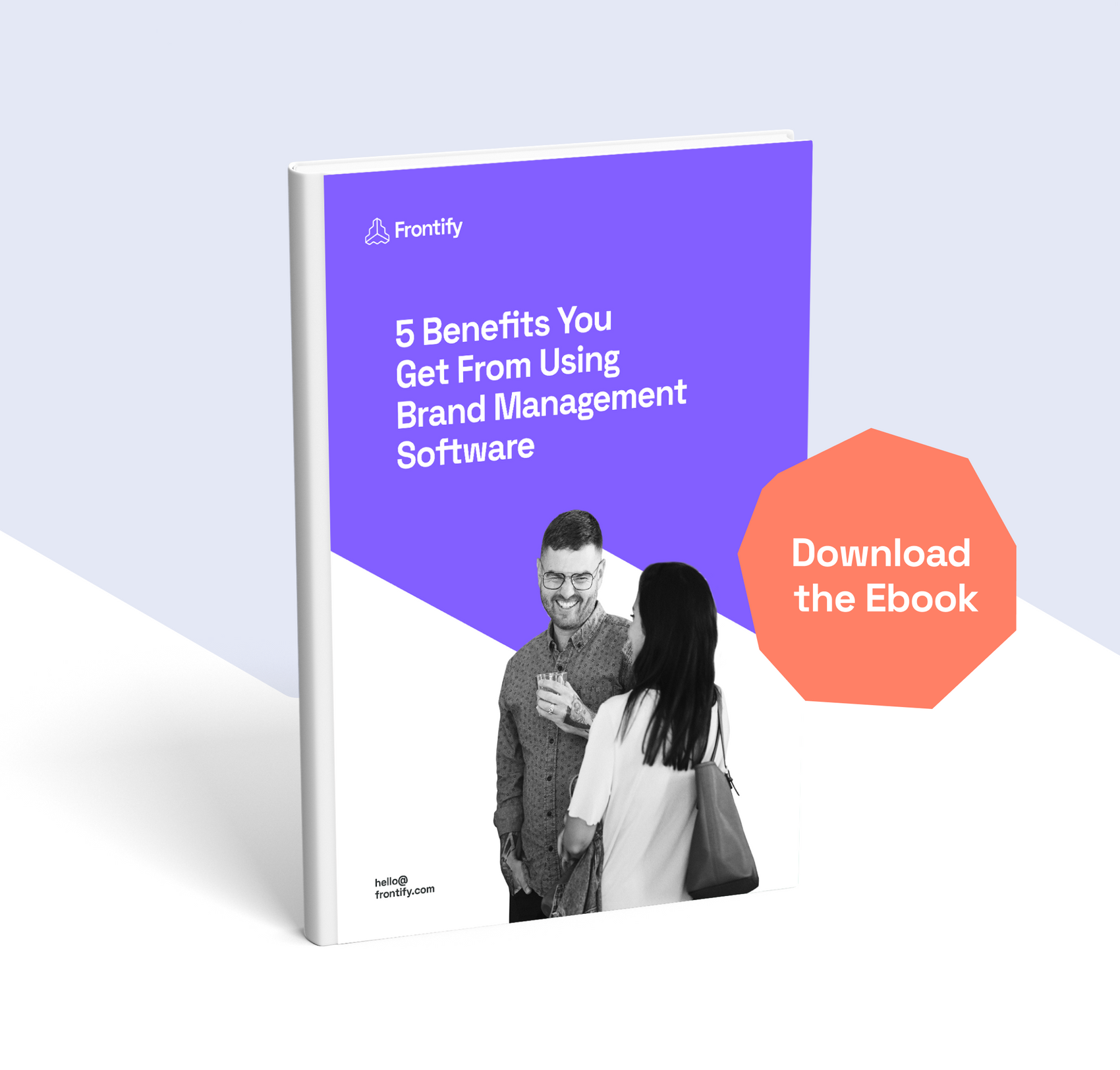 About This Guide
In this guide, you'll learn 5 benefits of brand management software. Plus, you'll read about real-life use cases of enterprise companies using brand management software to address global branding challenges.
What you'll learn:
Make your brand accessible to internal and external stakeholders
Build employee confidence when using your brand
Improve brand consistency across all departments
Accelerate time to market for brand projects
Boost your bottom line and deliver ROI from building your brand
Experience the Benefits of Frontify
Don't be shy. We've got room for everyone. Let's start your journey towards a stronger brand today. Okay? Okay.