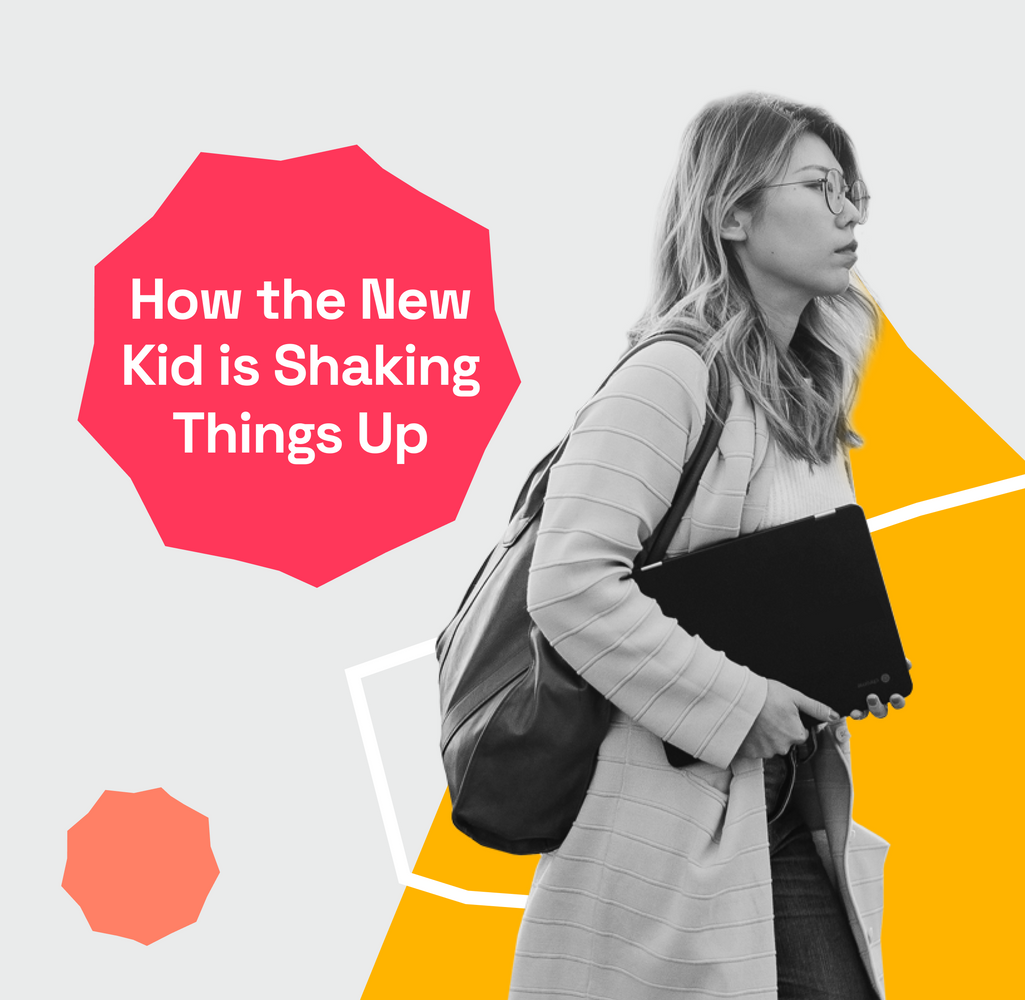 Creative Operations: How the New Kid on the Block is Shaking Things Up (in a Good Way)
DevOps, SalesOps, DataOps — there are dozens of job titles out there that blend Operations with traditional business roles. But these blended job titles are much more than just creative names. They also come with a unique set of responsibilities that are designed to help departments and teams run like well-oiled machines.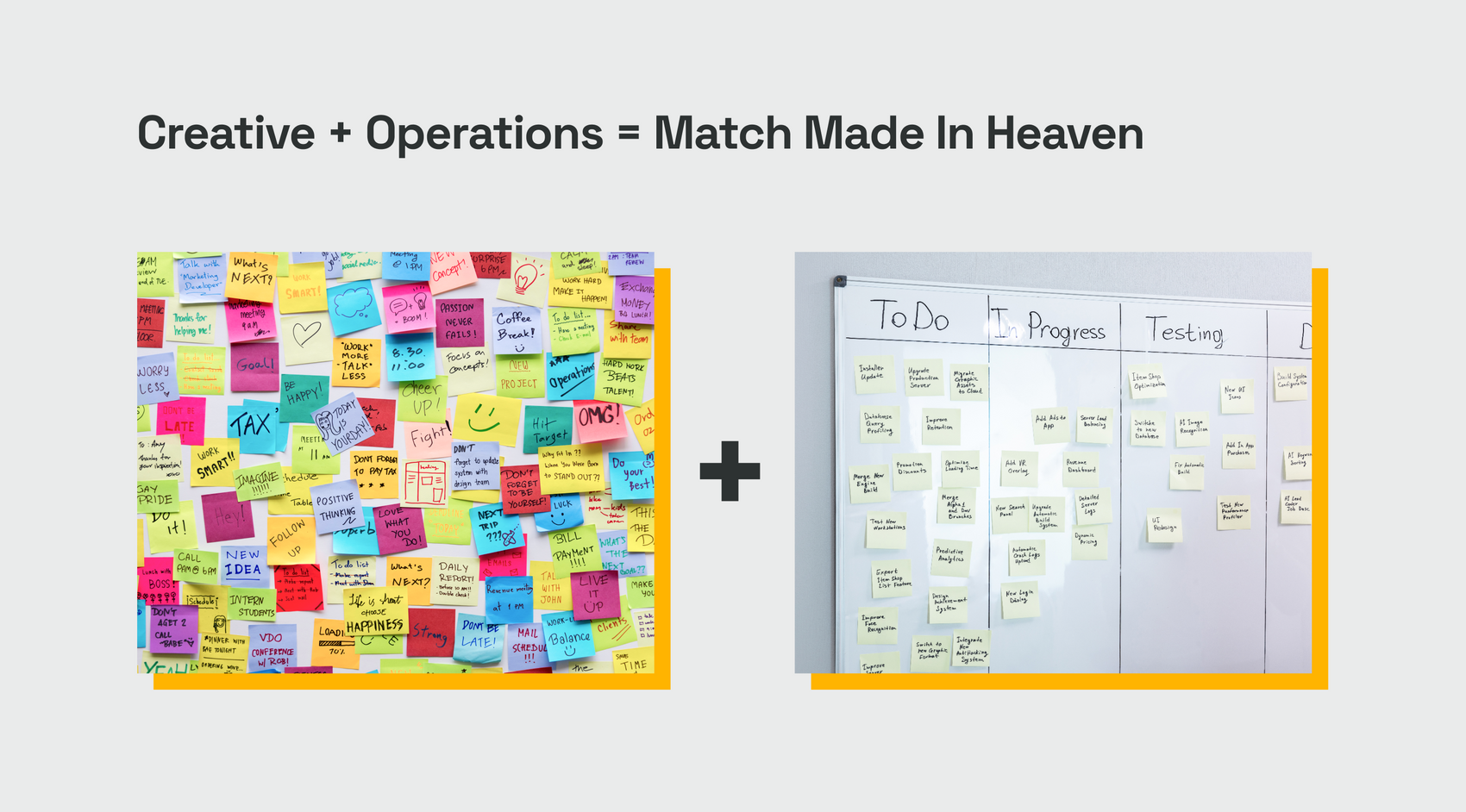 In this post, we'll look at a relatively new blended Operations role — Creative Ops — and explain why it matters and how to best implement it in your organization. Let's dive in.
What is Creative Operations?
Simply put, Creative Operations or Creative Ops is a function within the creative team (which includes marketers, designers, content creators, and developers). As highly creative people and experts in business operations, Creative Ops teams analyze how creative work gets done and find ways to improve team productivity. In a nutshell, here's what Creative Ops does:
Isolate process inefficiencies and bottlenecks
Create and optimize workflows for creative projects
Figure out who needs to be involved to make each project successful
Organize brand assets and make sure team members have access
Manage team resources, time, and budgets
Keep tabs on technology and trends that can improve productivity and deliverable quality
Choose KPIs to track and assess performance
Why Do You Need a Creative Operations Specialist?
Like other Operations positions, Creative Ops exists to ensure the creative team produces the best possible product in the shortest amount of time with the least amount of effort. But Creative Ops professionals do more than the work of a project manager. Here's how these specialists positively impact their brands.
They Strengthen the Brand Equity
By streamlining the creative team's workflow and centralizing creative assets, Creative Ops professionals enable marketers, designers, and developers to work faster and create better customer-facing campaigns and products. This, in turn, strengthens your brand identity and improves your brand perception.
They Increase Employee Happiness
Since employees don't have to navigate messy approval processes or clunky workflows, working on projects is a much more pleasant experience. As a result, employees are much happier coming to work every day.
They Impact Your Bottom Line
The less time your creative team has to spend digging around for assets, slogging through the approval process, recreating lost projects, or working on revisions, the less company money is wasted on tedious tasks. And that means a bigger ROI for your brand.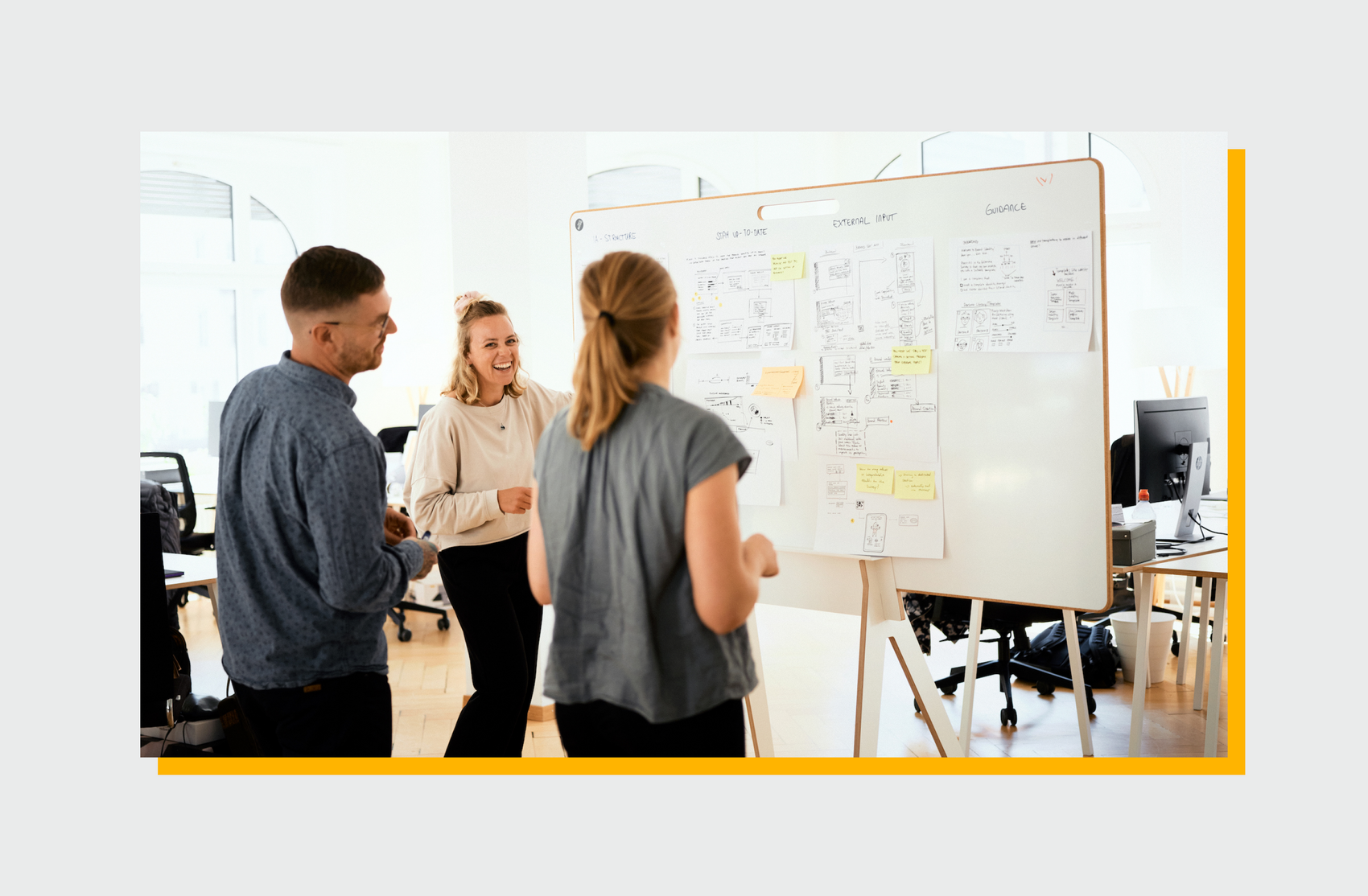 How CreativeOps Specialists Optimize the Creative Process
While Creative Operations Managers, Directors, and Specialists are big picture thinkers, they also get into the weeds and optimize individual steps of the creative process. Here are six ways they typically do that.
Manage Resources Effectively
Every project has different needs. Some require more team members, others less. And each deliverable demands a different combination of skills, from copywriting and design to web development and social media prowess.
So naturally, resource management is high on the Creative Operations' priority list. As stakeholders — internally and otherwise — make requests, these specialists carefully look at the creative team's bandwidth and pinpoint the right creatives for the job. That way, every project is set up for success from the get-go.
Manage Team Capacity
Every member of the creative team should have personal responsibility for their own project calendar. But to avoid burnout, someone on the team needs to act as a gatekeeper for all requests and projects.
Here again, Creative Ops comes to the rescue, by handling project intake and creating a project queue for the creative team. As the gatekeepers, these specialists are the ones who will worry about prioritizing projects and act as the "bad guy" when the team has reached its capacity and "time-sensitive" requests just need to wait.
Manage Processes
Your team is only as good as its process. When there are gaps or roadblocks, important details can get missed, versions can get lost, and creative can wind up wasting their time recreating content.
For that reason, Creative Operations teams often spend the bulk of their time scrutinizing the creative workflow, looking for small flaws that could harm productivity, and finding solutions to plug the gaps. In doing so, they enable the team to work smarter.
Enable Communication
When teams work in silos, they run the risk of making mistakes that go unnoticed until a deliverable is completed. So, it's important to keep communication channels open. Not only does it allow employees to check each other's work for brand consistency and provide feedback on deliverables, but it enables them to ask questions and clarify details in the project scope, before they get too far down the road, too.
Since Creative Ops is responsible for finding tools to optimize the workflow, the task of finding a good communication platform naturally falls to them. As a result, they'll spend weeks (or months) demoing different options, crunching the numbers, and comparing solutions. And once they've decided on a platform, they'll work closely with the IT team to get it implemented quickly.
Facilitate Project Management
While Creative Ops is at the forefront of project management, they don't control projects from beginning to end. They're just there to make it easier for the creative team to manage their own projects.
To do that, Creative Ops professionals typically do a few different things. One, they find a project management solution (like Workfront) that can keep the team on the same page and working together. Two, they map out each project's scope, timeline, and hand-offs in a shared dashboard. And three, they hand off day-to-day project management to the creatives.
By combining these tasks, Creative Ops can take the reins on high-level planning, and teams can work at their own pace without having to deal with a middle-man every time they complete a deliverable or make a hand-off.
Organize Brand Assets
To give the creative team on-demand access to the brand assets they need, Creative Operations Specialists typically adopt a digital asset management (DAM) solution like Frontify. These tools intuitively organize assets (via asset tagging) and offer search features that team members can use to quickly pull logos, icons, documents, videos, or images for their projects.
As a result, each member of the creative team can save so much more time per week they might have otherwise spent digging through folders or fixing branding mistakes. Read our TEI study to learn more.
Empower the Creative Team
To create stunning digital experiences, your creative team needs a powerful set of digital tools. This includes design software like Adobe; web development tools like Figma or Sketch; writing tools like Google Docs, Clearscope, and SEMRush; and much more.
And here again, this task falls to Creative Ops. Not only do they vet every requested solution thoroughly to see if it will help or hurt employee productivity, but they also make suggestions based on inefficiencies they see. This makes it possible for creatives to focus on their current projects without ignoring pressing needs to upgrade their toolkit or improve part of their process.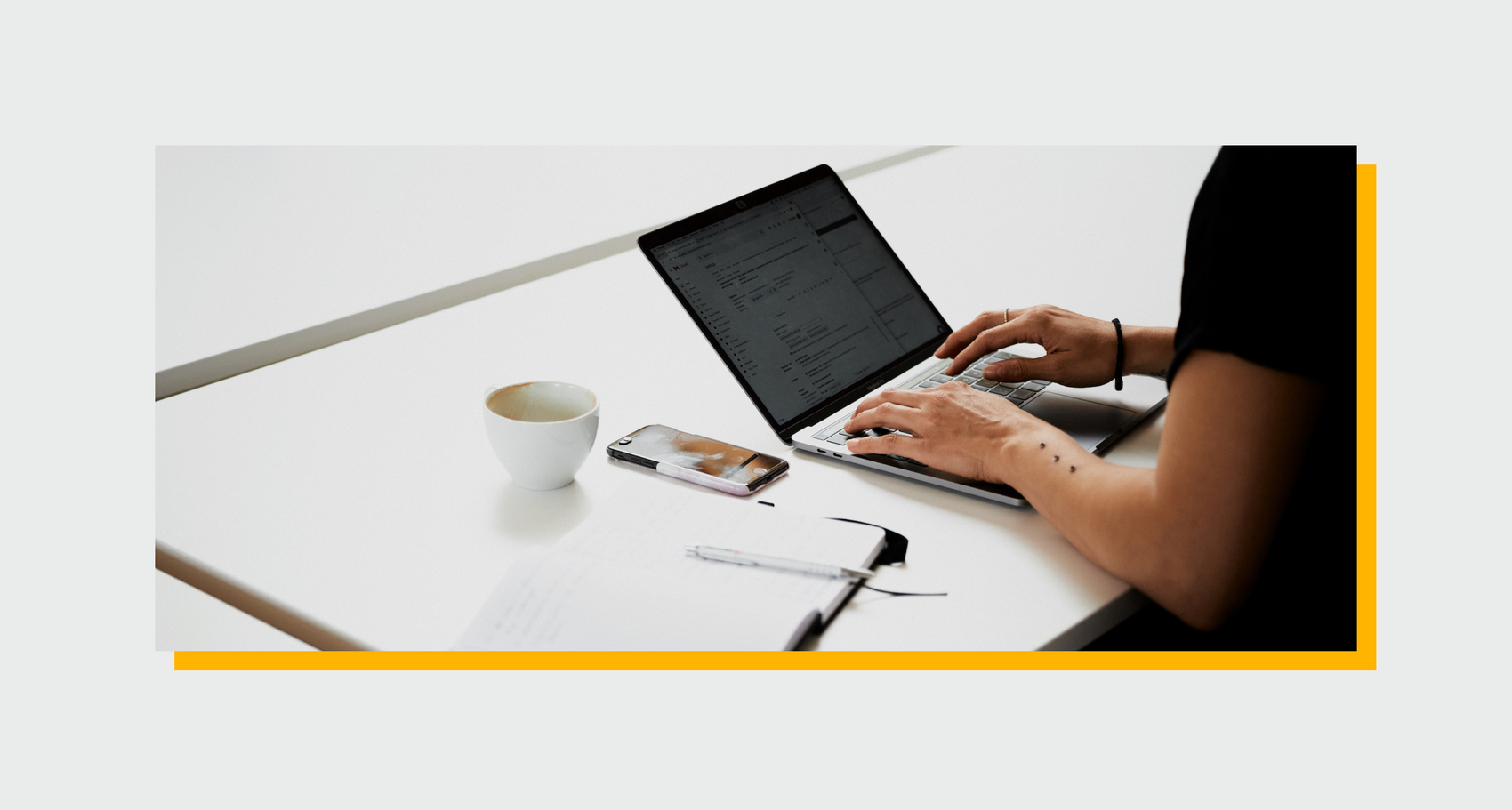 5 Creative Ops KPIs You Need to Track
To make the right adjustments to the creative process, Creative Ops professionals need to know what's working and what isn't. They need to be able to see team capacity in real time, predict burnout before it happens, and detect problems before they balloon out of control. Here are some of the best KPIs they can use to do that.
Average Time to Complete Projects — specifically, how many hours are spent on a given deliverable (by every employee involved in the project).
Number of Revisions — the number of times a project is returned to the creative team, either by a manager or another stakeholder, and changes or additions are needed before publication.
Return-on-Investment — how much money is spent (in labor, technology, and promotion) to complete a creative project versus how much is made from it.
Team Capacity — how much time your team members have each week to spare on new projects in your queue.
Length of Feedback Loop — the amount of time it takes for a creative project to be reviewed by stakeholders, sent back to the creative team, and revised (per the stakeholders' feedback).
Creative Ops may be relatively new, but already it's making a splash for businesses around the globe. Whether your creative team is completely overworked or you're looking for new ways to scale, adding a Creative Operations professional — or better yet, team — to your organization can make a huge difference.
Want to learn more about Frontify? Connect with our team.
Thomas Meichtry
Director, Global Strategic Accounts
Hayley Campbell
Branding Expert & Content Writer