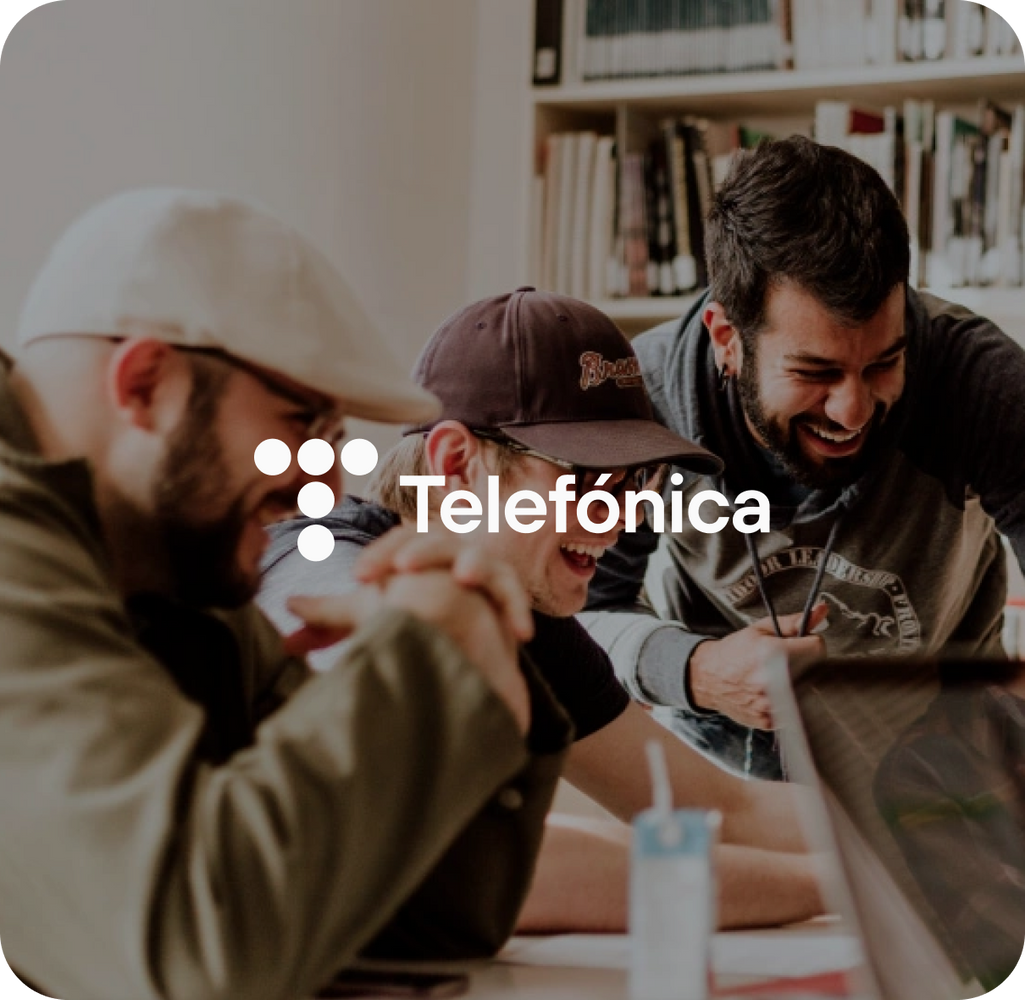 Helping Telefónica enter a new dimension of brand management
Telefónica is one of the largest telecommunications companies in the world. With a sprawling brand ecosystem — managed by thousands of users spanning multiple regions — it needed a way to maintain brand consistency across all its touchpoints.
Multiple brands to manage
Telefónica doesn't just have its own brand identity to manage. Its ecosystem includes an array of commercial brands spread across 16 markets, including telecom giants Movistar, Vivo, and O2. Adding to this complexity: Users in some of Telefónica's different markets were using their own local platforms to manage and create branded content.
This wasn't just inefficient: With different users working on various platforms, Telefónica struggled to maintain brand consistency, streamline collaboration, and simplify communication between its people and partners. Time for a new approach: In 2019, Telefónica started working with Frontify to help manage the complexity of this disjointed brand ecosystem.
Taking control of an expanding content universe
Working with Frontify, Telefónica built its dedicated Brand Factory as a single source of truth and global repository for all its content.
Bringing order to confusion: The Brand Factory gives Telefónica a single, scalable, centralized platform to manage all its group brands.
This is game-changing: Now, the different regions and user groups have one intuitive space to create and collaborate on Telefónica projects.
But there's more to the story: Telefónica's Brand Factory isn't just a comprehensive asset management library. It gives the company an easy way to share information about campaigns and best practices — while serving as a continual source of inspiration.
The bottom line: Since activating Frontify, Telefónica can guarantee brand consistency across borders and touchpoints. Collaboration, communication, and content creation — everything has become easier.
"
To be able to manage all brand materials and workflows at the same time in one unique space for all countries and brands is the main benefit and a milestone for Telefónica.
"
Cristina Terrón Moreno
Account Manager, Telefónica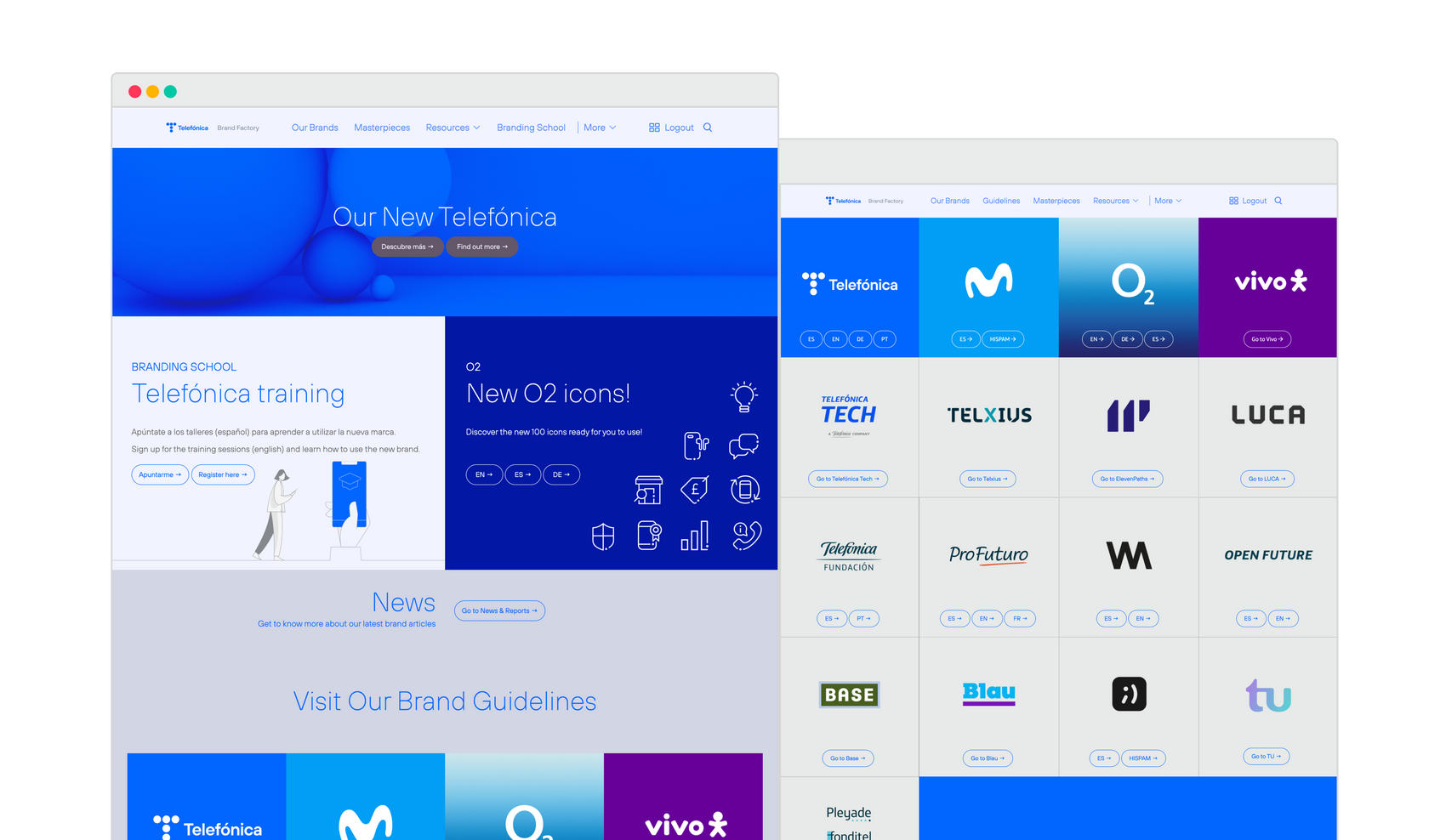 The impact is undeniable
Campaigns can now roll out faster than ever. With one centralized platform, there's no need to waste time checking if assets include the latest imagery.
Group collaboration has improved. Telefónica has reported high engagement from users across its project spaces. Check out the numbers:

700K+ assets uploaded to the Brand Factory
104K+ guideline views from individual users each month
19K+ projects and 3.5M+ asset views from external integrations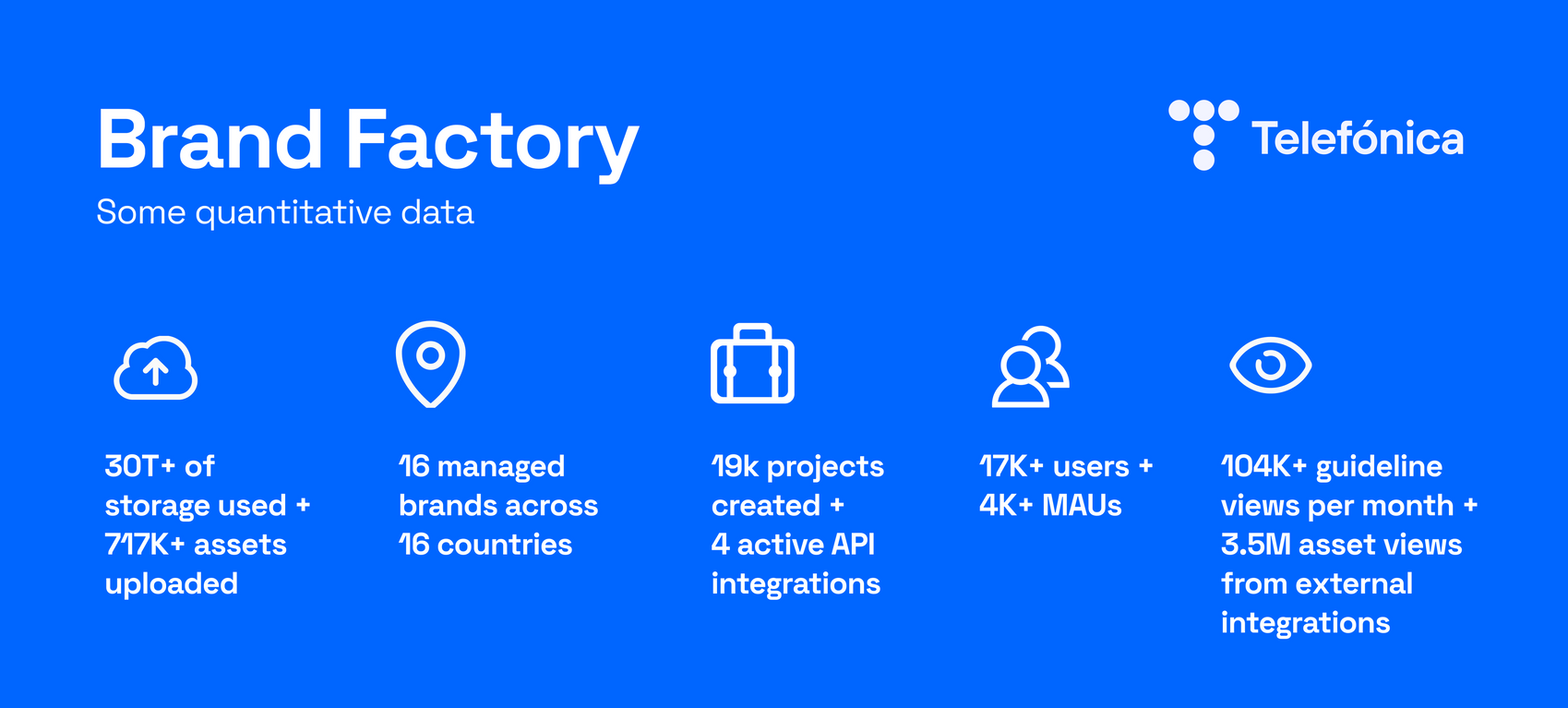 The future's looking bright. Where to next?
The Brand Factory has become the go-to place for all brand users to consult, access, and live out the brand on a daily basis.
With Frontify, Telefónica is now in the best possible position to reach its goal of unleashing a brand full of possibilities for its users.
"
Every day, we discover new possibilities within the platform that are either related to new functionalities or that we had not yet discovered, which make it even more engaging for our users who are also frequently requesting more functionality.
"
Cristina Terrón Moreno
Account Manager, Telefónica
Enter a new dimension of brand guidelines.
At Frontify, we can help build a new space for your brand to live, so you push creativity to new heights and cultivate your identity exactly how you want.
Find out more here.