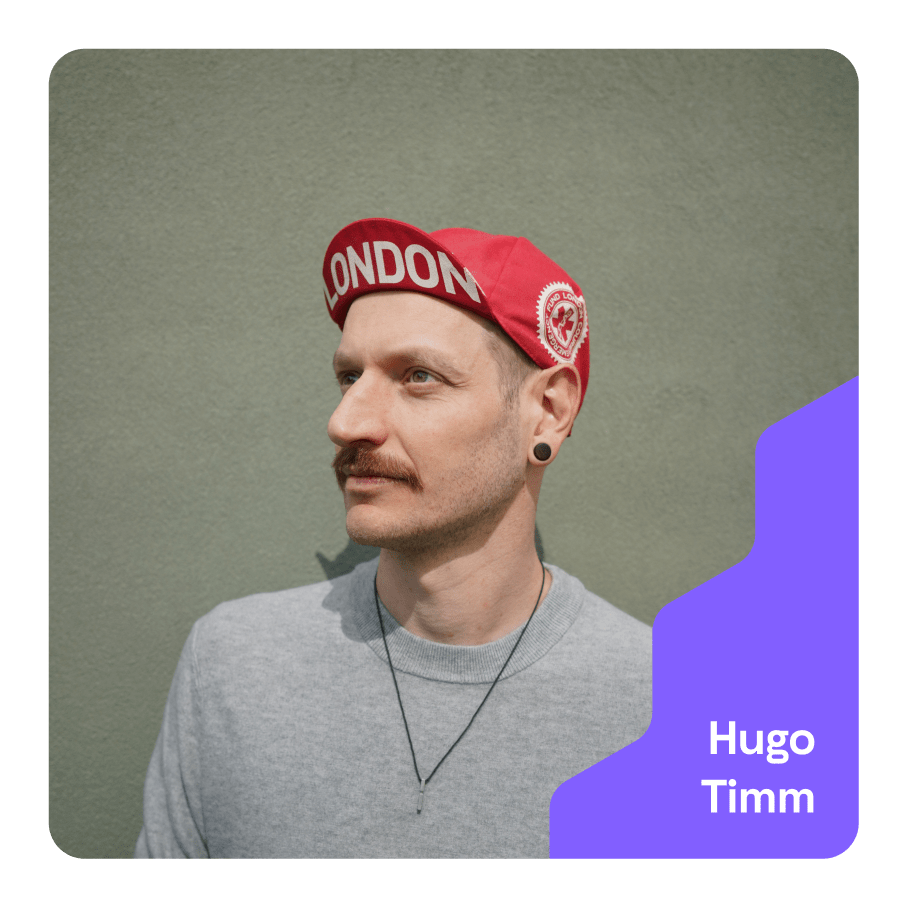 Ripping up the rules of brand management
Frontify's Creative Director, Hugo Timm, discusses how brands can overcome collaboration challenges and the role Frontify can play in that process.
The rules of brand management are changing. Gone are the days when a brand was built and managed entirely by one central team. Today, multiple creators shape an identity — from agencies to in-house teams to influencers. Hugo Timm, Creative Director at Frontify, tells us how brands can work smarter and push creativity further.
Hugo, what problems arise when brands have multiple contributors shaping their identity?
From a brand management perspective, a lot of time gets spent trying to create the conditions for everyone to do great work rather than doing the work itself.
So, once a project manager has shared a creative brief, a lot of time gets spent on meetings, tracking tasks, chasing people up, and looking for assets.
Then, as a project progresses, different teams might need to check if what they're creating is on brand. So, you get all these back-and-forth questions, like, "Is this the latest logo?", "Can we use this font?", "Can you reshare those assets?" and so on.
A lot of brand management involves people working in silos, which leads to repetition of work and unnecessary communication. It's frustrating for everyone involved, and it's obviously not conducive to doing great work.
How does this siloed approach to brand building impact the actual creative process?
A classic example is the way different departments use different creative tools. Typically, designers will want to discuss ideas through the lens of Figma, for example. And copywriters will want to make design suggestions in Word or Google Docs. Others might want to give feedback using Miro or Slack. This means, to some extent, the tool defines the conversation and the shape of a creative idea. This is all perfectly natural. Because people want to use the platform they're comfortable with. But it also creates an environment more about ownership than collaboration, which is not really the best route to great work.
On the flip side, if you have a single, collective space where everyone can create together, ideas will flow more evenly and freely throughout the creative process.
With so much co-creation involved in modern brand building, can brands expect to truly control their identity?
I think, yes, they can. But the idea of dictating a brand identity with strict, unbreakable guidelines is pretty old-fashioned. It's not really how you build a brand nowadays, and it hasn't been true for years. Some of the most exciting brands I've seen are happy to be more playful with their identity. Rather than imposing complete uniformity to everything they do, they're comfortable for their brand to evolve from what they originally intended.
Obviously, it's important to have certain boundaries in place. But I think a brand identity also needs some elasticity so it doesn't break with the smallest of changes.
And, in fact, I think modern audiences, especially younger generations, relate more to brands that feel less formal and aren't afraid to play around with their own rules.
How does Frontify solve some of the brand management challenges you've mentioned?
What brands often miss is a single place where all their assets can exist and where everyone can work together.
That's the promise of Frontify. It gives you a single, centralized platform to share all your brand information, assets, and guidelines. And it just eliminates the constant back-and-forth conversations I mentioned earlier — because everyone can easily find the information they need.
At Frontify, we also talk a lot about taking brand management into a new dimension. And a big part of that is creating an environment where different contributors have the freedom to experiment, collaborate, and really push the creativity of a brand.
Can you give any examples?
Brands often use our platform just to house their guidelines but then quickly discover other opportunities.
Back in 2020, Frontify started working with the US fashion brand GANT. Initially, they just used our platform to upload assets and apply some basic descriptions to them.
When the pandemic hit, and everyone started working from home, GANT started using Frontify to coordinate company-wide projects that involved a larger user base.
Suddenly, they were using the platform to upload their tone of voice and brand guidelines and share information that was previously being sent via PDF or email or discussed in meetings.
Frontify started as a repository for GANT's assets but ended up transforming how the company works and collaborates.
Enter a new dimension of brand guidelines
At Frontify, we're helping brands manage their identity in an entirely new way so they can work faster and produce inspiring content across different teams and countries.
Discover how we can help your brand right here.