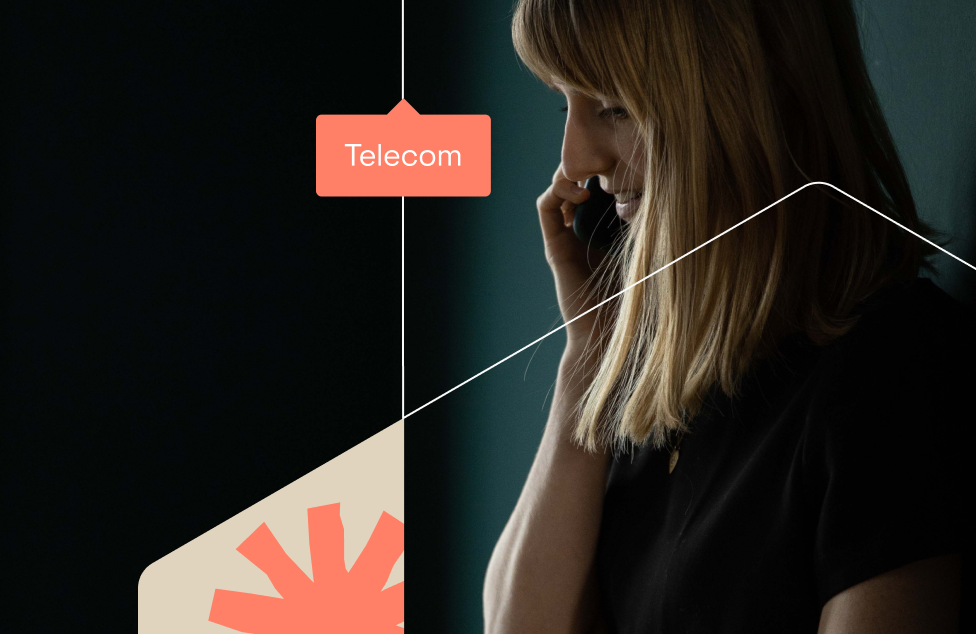 How Top Telecom Brands Promote Brand Loyalty
Discover the secrets that help the biggest telecom brands cut through the noise and keep customers coming back.
The telecom industry is crowded. Maybe more so than it's ever been.
Global brands like T-mobile, Verizon, AT&T, and Virgin Mobile continue to dominate the market in the U.S., and small upstart telecom companies like Mint are emerging to steal away younger audiences. Meanwhile, telecom service providers like TalkTalk and Virgin Media are battling for market share in the UK and Europe.
And when you add in the increased data demand and the race to 5G, it's clear that telecommunications businesses are facing intense pressure to stand out.
However, stand-out telecommunications services and features aren't the only factors that are attracting customers to the telecom giants across the world. This post will explain why branding is critical to telecom business success today and highlight a few strategies that industry leaders are using to stay on top.
What is Telecom Branding?
Like other forms of branding, telecom branding creates a strong brand identity – complete with visuals, messaging, and values – for telecom businesses. But unlike companies in other industries, telecom branding has some pretty big shoes to fill.
Not only does it have to reflect the innovation these telecom providers are piloting, but it also needs to highlight the work they're doing to increase their bandwidth and service quality in the aftermath of the pandemic and the new work-from-home trend.
How do you build a brand that can stand up under the weight of the current situation? Here are three distinct ways.
Leveraging Consistent Branding in Times of Uncertainty
Whether we want to admit it or not, no one likes change. But when the entire world is in a state of uncertainty and flux, it's even more important for businesses to maintain consistency. Not only does doing so give customers more stability, but it also builds trust in your brand.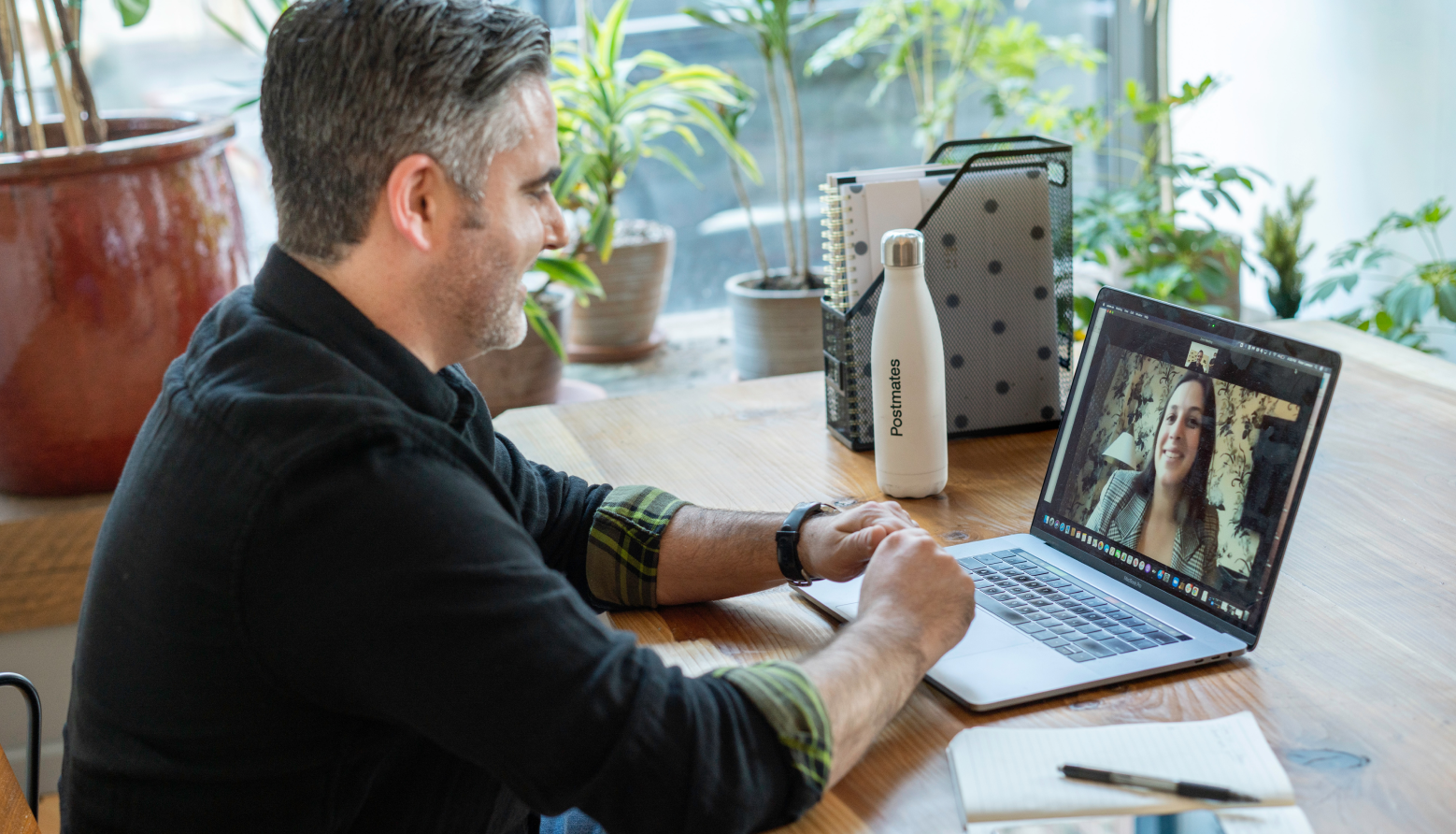 Maintaining brand consistency is arguably one of the most challenging tasks businesses face, though – especially if you have growing teams and siloed departments. In fact, under those conditions, you can drift off-brand without even knowing it.
While your brand teams and marketers forge ahead, creating campaigns and collateral that reflect the approved brand identity, HR, design, development, and sales teams are likely making small (but critical) adjustments. Logo designs are resized and recolored. Typography is swapped out to better match the chosen design. And off-brand messaging is unintentionally used for customer-facing activities and employer branding campaigns.
It's important to note that you can't simply revoke brand ownership from certain departments and employees and expect to solve this problem, though. In fact, doing so will inevitably achieve the opposite result, as employees create their own set of brand guidelines to inform employer branding campaigns, design work, and customer interactions.
The solution is to create a clear set of guidelines that provides helpful guidance to every team and department. That way, when the time comes for HR to publish a new job listing, your developers to update your apps or websites, or your designers to create images for your new social media campaign, they know exactly what their parameters are.
This doesn't mean that you need to publish the same design or copy over and over again. (Obviously, that's not a good strategy either.) It does mean that you maintain a consistent foundation as you dabble with new styles, supplementary messages, and techniques.
Ultimately, by prioritizing consistency in this way, you'll be able to successfully create a positive brand perception among your target customer base and strengthen your brand loyalty.
Focusing on People & Connectivity
No matter what industry you're in, it's critical to speak to your customers' pain points and desires. Besides allowing you to attract your prospects' attention, it also creates a strong bridge between their problems and your solutions.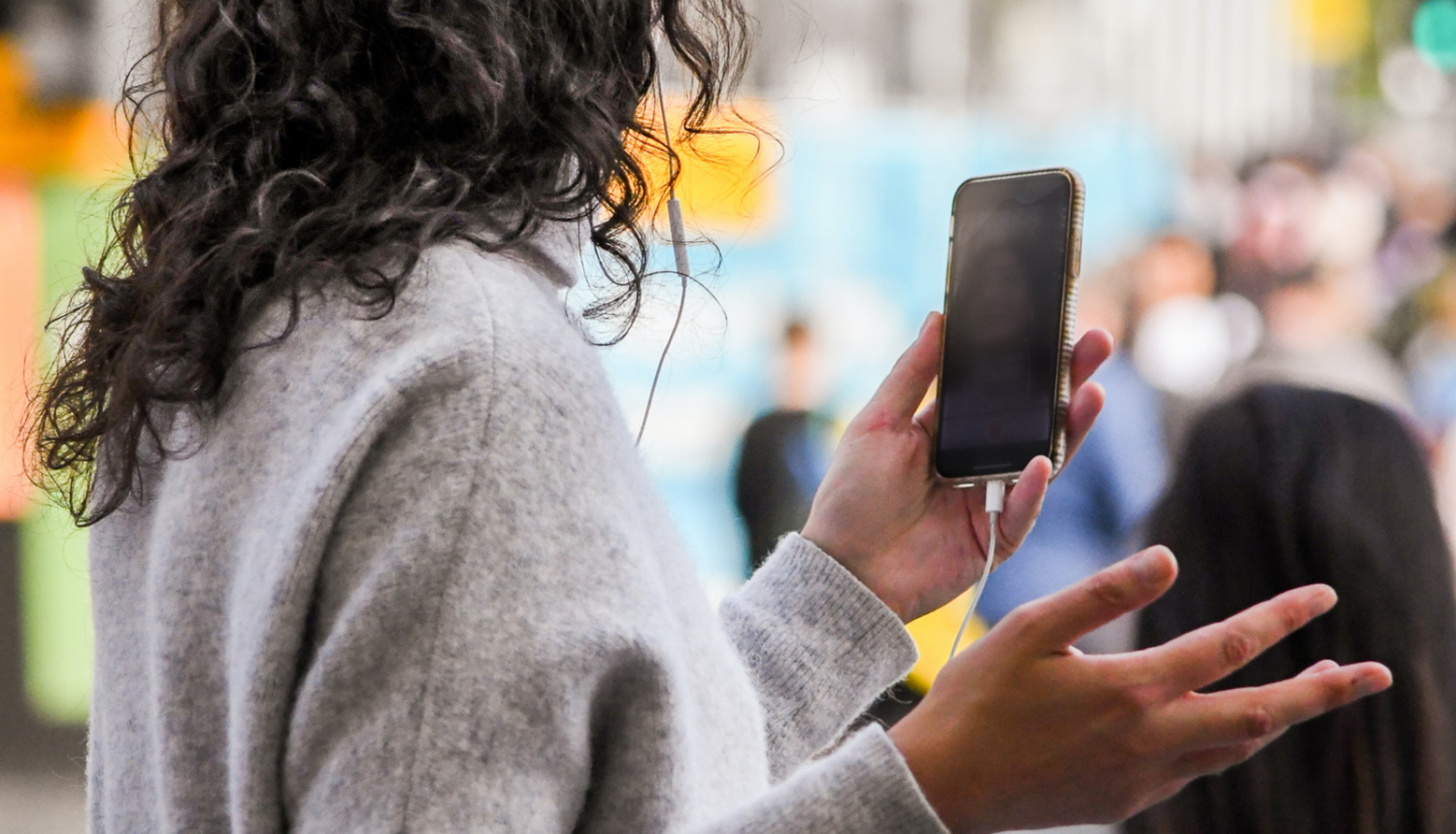 Given that the core reason people buy mobile phones and mobile services is to stay connected with friends, family, work, and the surrounding community, connectivity is what's at the heart of the telecom industry. And your customers need to know this matters to you and that you're doing all in your power to help them achieve it – especially in the aftermath of 2020.
Your subscribers need mobile voice and data services to communicate with their aging parents and college students. Their kids need wifi and broadband internet to attend primary and secondary school classes. Business professionals need a variety of mobile phone and internet services to work, and so on.
By finding a way to authentically speak to those pain points and connect them with your unique offerings, you can make a huge impact on your perception in the market. Your brand loyalty and customer satisfaction will be greater than they would've been if you'd simply highlighted minor price differences between you and your competitors, instead.
Why? Because your subscribers are ultimately choosing you for your brand promise and value system – not your pricing.
Being an Open Source of Opportunity
Telecom is the portal to the world. And the world is full of opportunity. Using mobile phone networks and internet access, your customers can participate in job interviews, run businesses, work remotely, attend school, and meet with clients and customers of their own.
Here again, this presents an opportunity for your telecommunications company to position itself on the market. By going the route of "opportunity" in your branding, you can not only differentiate your brand more effectively, but you can also cater to a segment of the global population who are actively seeking employment, entrepreneurship, professional development, schooling, or career advancement.
Take Vodafone for example. In recent months, they've rolled out multiple campaigns – including social media ads and content marketing campaigns – highlighting their commitment to job seekers in every corner of the globe and their approach to solving these customer pain points. As a result, they've generated impressive customer engagement on social channels and facilitated positive brand perception.
For telecom businesses who have the desire and ability to follow suit, positioning your brand as a connection to greater opportunity can increase your appeal and enable you to reach customer segments that currently buy from your competitors. More importantly, delivering on that brand promise will enable you to build rapport with your users and motivate them to stick with you.
How the Biggest Telecom Brands Stand Out & Stay on Top
The telecom giants do an exceptional job of positioning and differentiating themselves from the rest of the market while maintaining a solid brand identity that resonates deeply with customers. And honestly, that isn't an easy thing to replicate.
But it is much simpler if you have some examples of how these strategies look in the wild. Take a look at our latest report to see how top telecom brands in the United Kingdom and Germany are using these strategies to stand out today.

Finola Billings
Content Marketing Manager
Hayley Campbell
Branding Expert & Content Writer