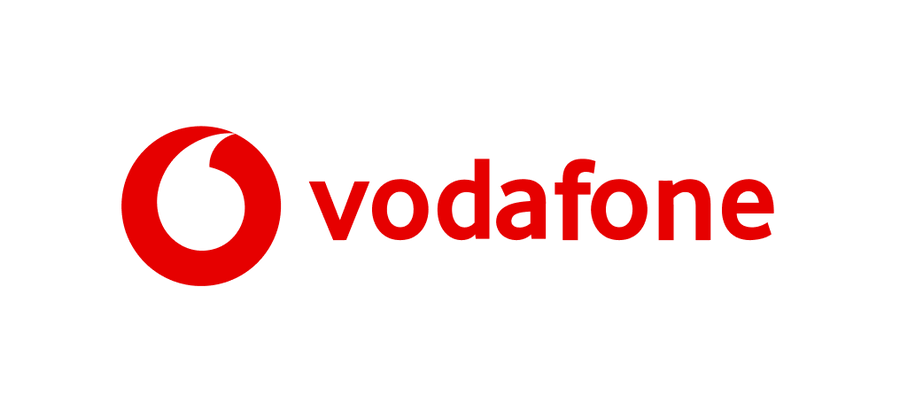 Brand Portal in the Cloud
Vodafone Germany requires a platform that directly connects its strategic brand values, design guidelines and media assets with its wide-ranging stakeholder groups. With Frontify, Vodafone has institutionalized the digital brand platform throughout all departments across Germany, strengthening the brand at the core, from how it's managed and communicated, to the efficiency by which users consume and engage with it every day.
Vodafone uses Frontify since 2016
Brand Guidelines
Digital Asset Management
Creative Collaboration
Since the early days, this journey has been a success story for both Vodafone and Frontify, setting this collaboration as a benchmark for other brands to follow. We spoke with Julia Arnold, Senior Brand Identity Consultant at Vodafone, who highlights how the platform has improved the way people work and interact with the brand across the organization.
Frontify helps us ensure our brand promise – together we can – becomes a reality by connecting experts and making knowledge and assets transparent and easily accessible.
This is a trend Julia has been observing since the beginning of the adoption of Frontify, back when the platform was more limited in its functionalities and less widely used as it is today. Indeed, Frontify has come a long way and Vodafone, one of our earliest customers, has been a critical partner to shape and activate the benefits of our product development from 2016 onward.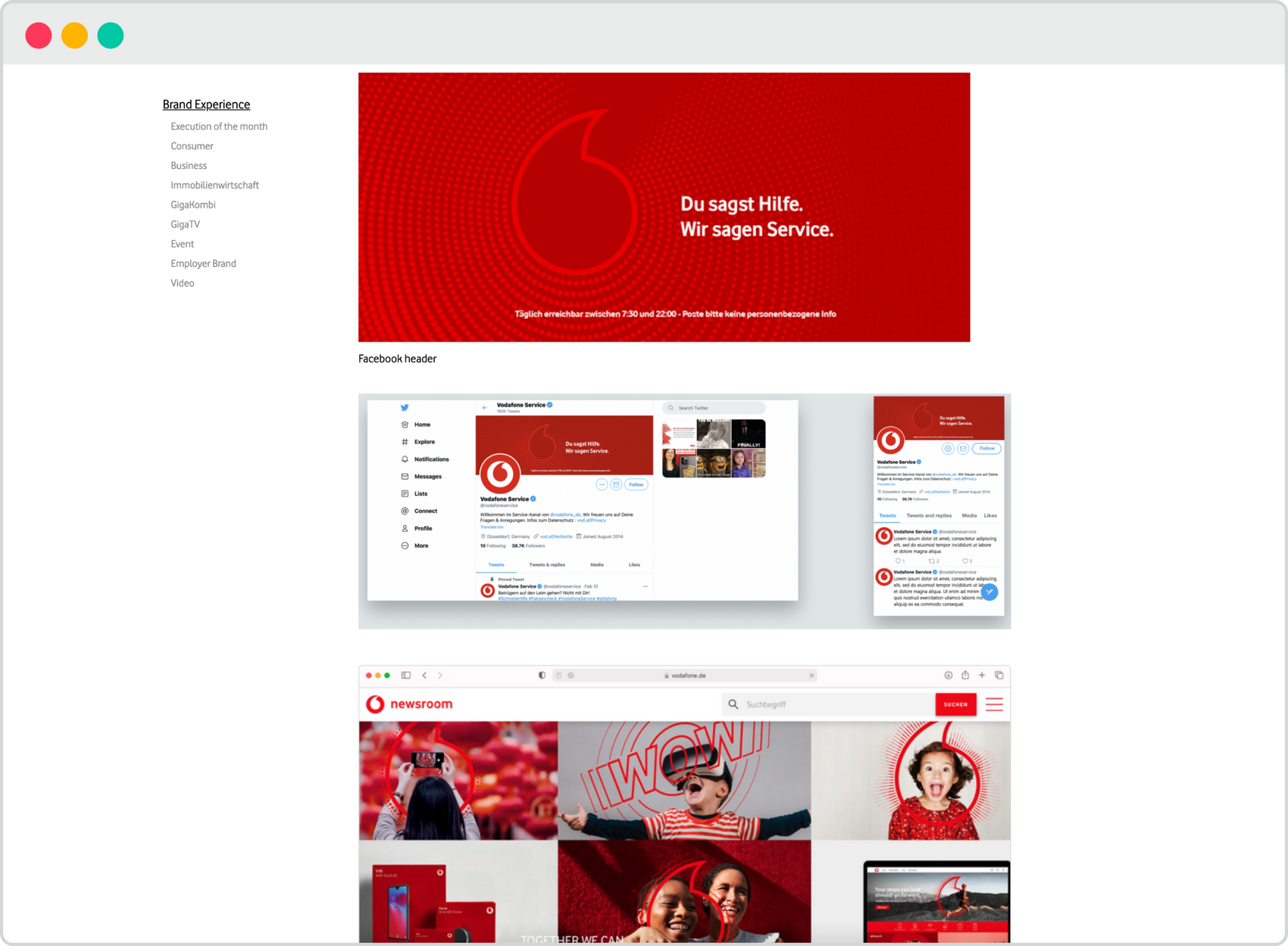 Brand Guardianship Earlier this year, Vodafone underwent a global brand refresh and Frontify was used to ensure a smooth process – helping keep everyone updated throughout the brand evolution for each step of the way, while instilling its new identity company-wide to ensure on-brandedness at all times.
We have high expectations and brand guardianship is central to Vodafone. Maintaining a high level of brand consistency among our users and partners alike is a must across the whole company.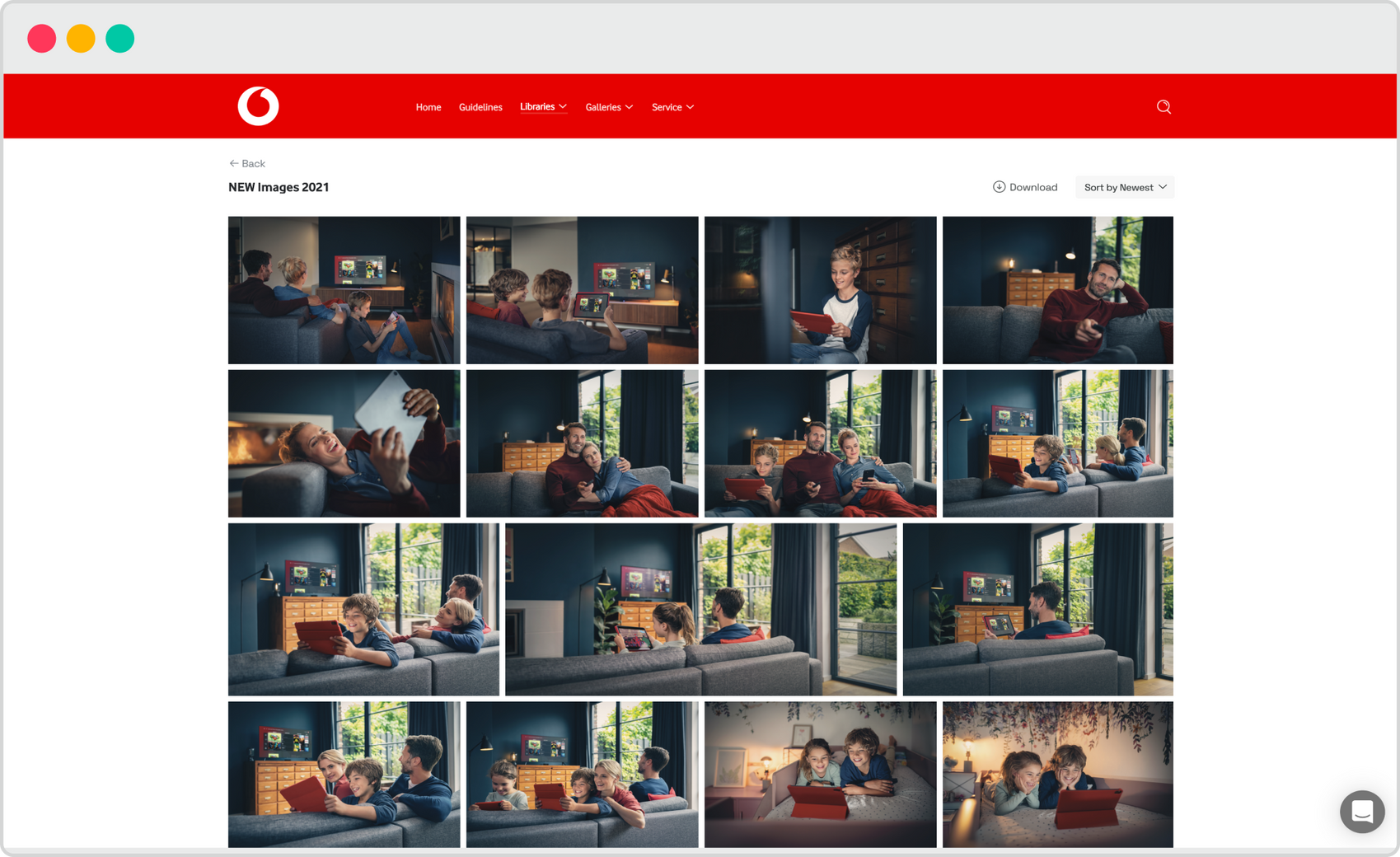 Vodafone Today With the Brand Portal sitting at the heart of Vodafone's business operations, intuitive asset management and seamless collaboration ensure that the entire organization can stay on top of everything at all times – for everyone, in any position, whatever they need. Over time, Frontify has empowered Vodafone to continuously improve the collaboration workflows among its internal user base; that goes also for over 100 different external partners who also need regular access to the platform. Today, Vodafone counts over 3,400 registered users on the platform, 1k of which are more active on a monthly basis. This is a strong indication of just how centrally Frontify has come to be used and is consistently leveraged across the company. As well, steady user growth shows the increased value of the platform as a critical source for employees; a peak observed earlier this year after the brand refresh was launched.
What Next With over 5 years of working together, the collaboration is showing no signs of slowing down. At Frontify, we're already looking forward to the next years and can't wait to continue supporting Vodafone with whatever comes next. Building further user engagement, adapting to the needs of the business as it evolves, and continuing to put the brand at the center of the organization where it belongs – together, we'll work to make it happen.