Build Your Brand Universe
Empower teams to work more efficiently by extending the power of Frontify with our open developer toolkit.
Make Your Brand The Center Of Everything
Construct custom content blocks that suit your brand – from 3D visualizations to displays of your font variations.
Integrate Frontify with your team's favorite tools through our APIs and low-code widgets.
Infinitely Expand Your Brand Guidelines
Develop New Content Possibilities
Boldly go to places that other developers are yet to explore. Specialize in creating unique APIs and content blocks for brands with the Brand SDK, your toolkit for extending your brand universe.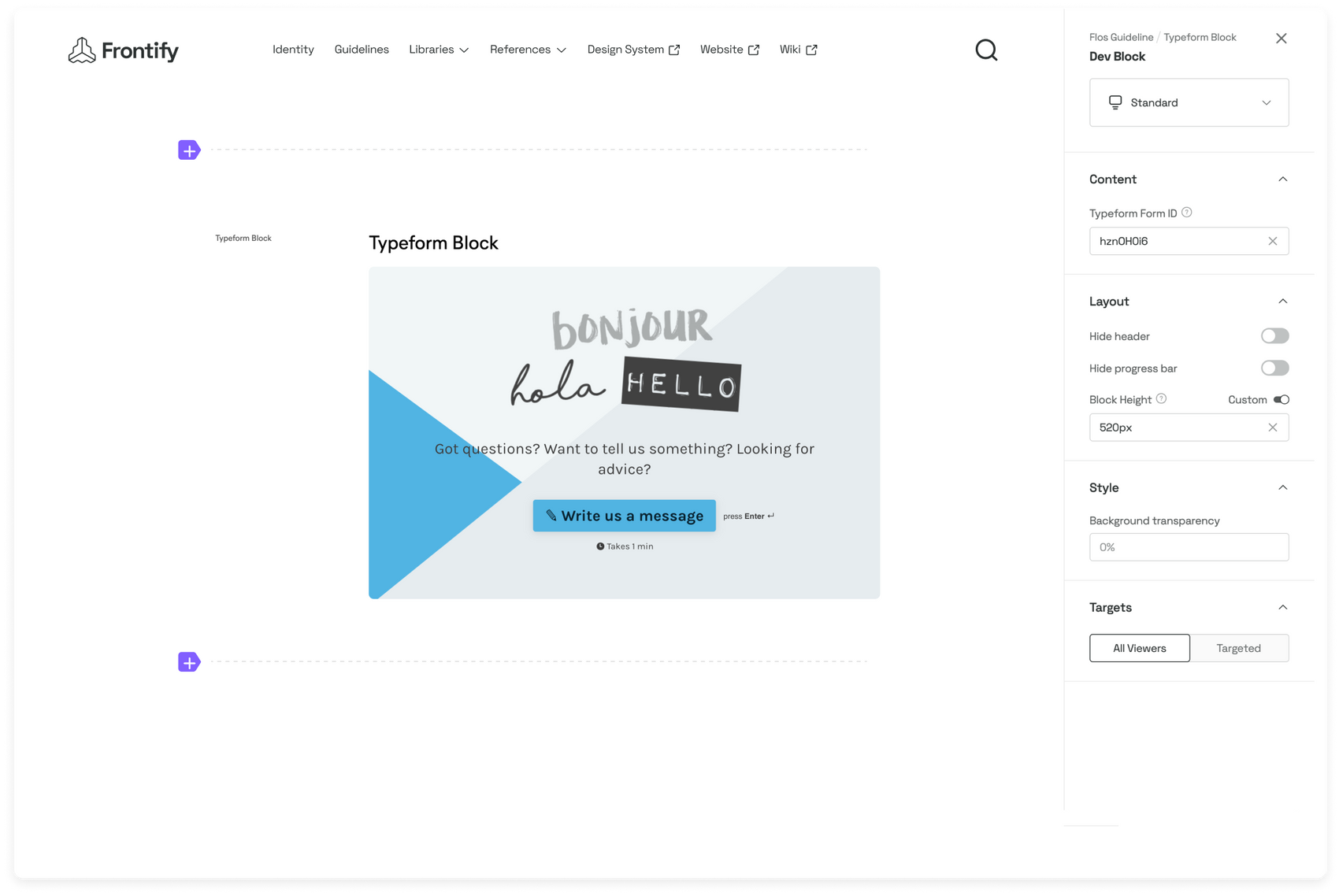 The new options to create custom Content Blocks are amazing. It combines Frontify's ease of use with even more creative freedom, allowing us to build truly unique brand homes for our clients!

Ed Pescetto, Technical Director at Superunion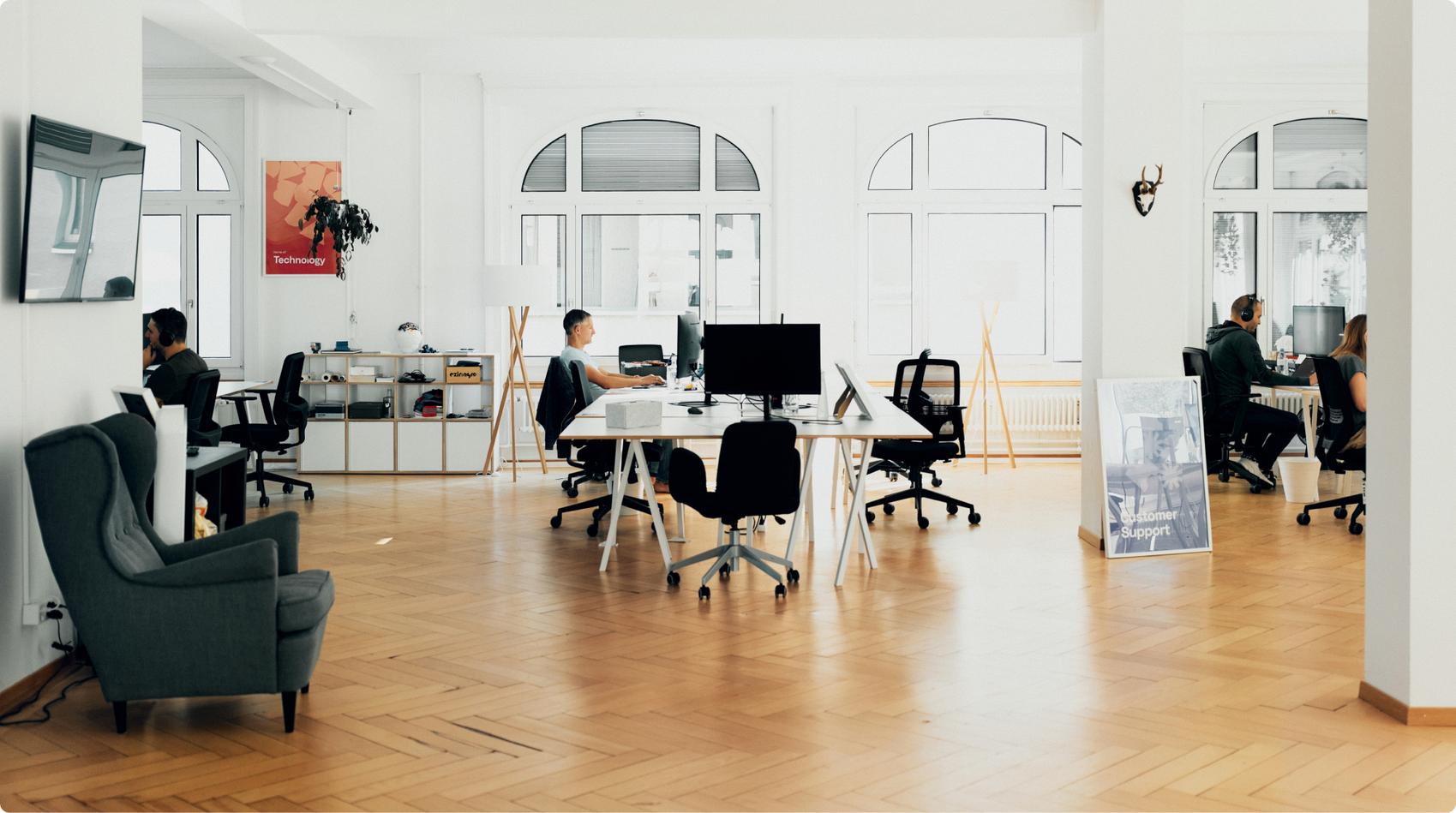 Enable Smart Asset Processing
Connect every asset to your brand home. Transform and optimize assets from the Frontify DAM to auto-update assets that sit elsewhere on websites, ads, apps, (and much more) with URL parameters.
https://yourdomain.frontify.com/office.jpg?width=800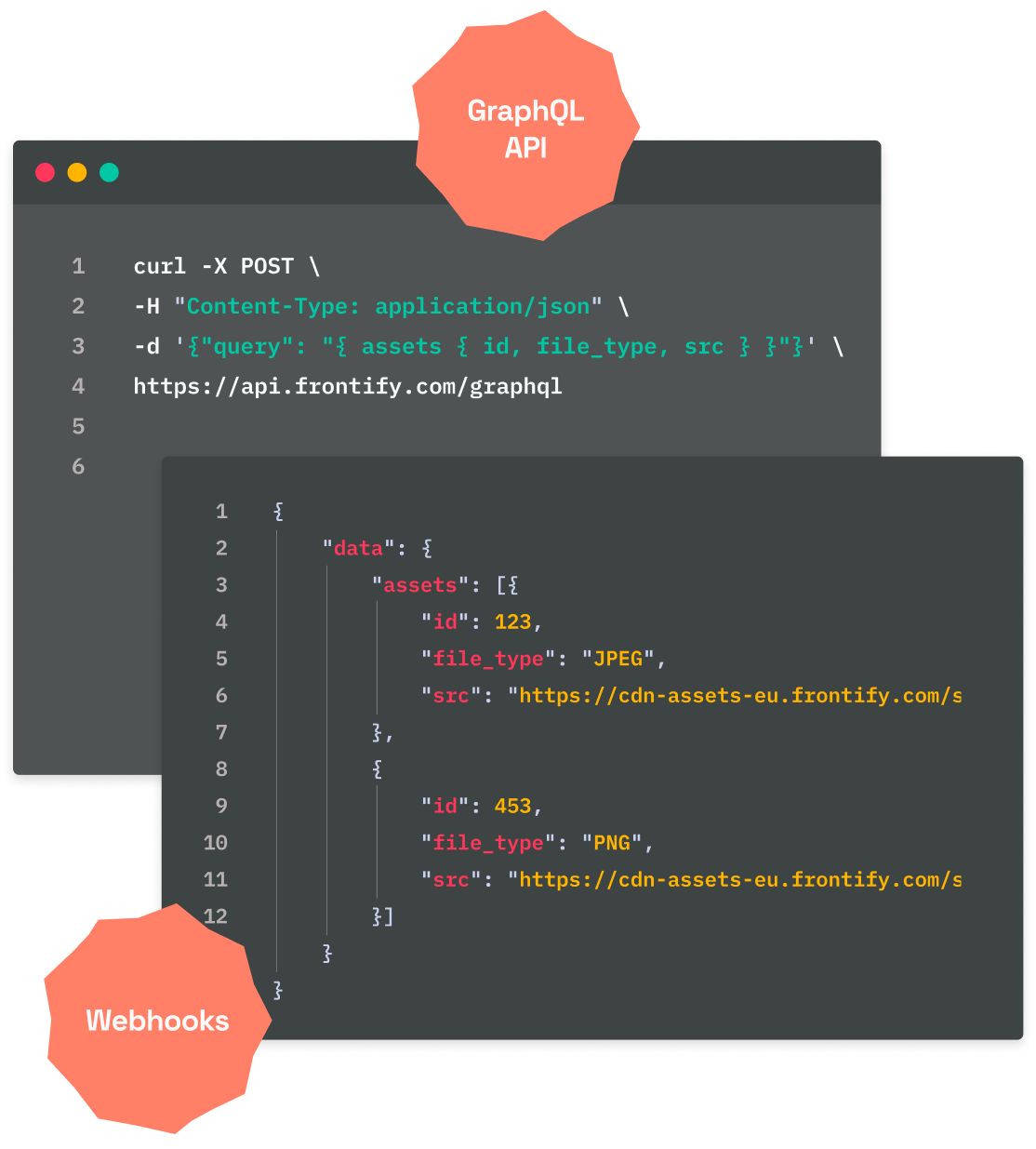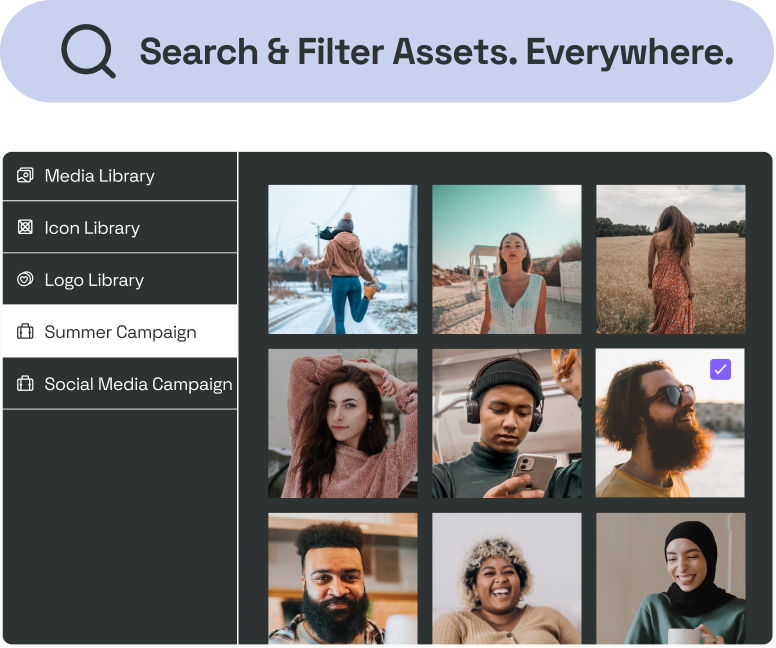 The First API for Brand Builders
Build custom integrations with Webhooks that match code with creative work, automates processes, and ensures that your brand is truly leading the way in everyone's day-to-day work.
Start Building
Widgets
Speed up the construction of your brand universe with pre-built widgets. Use the Finder widget to get direct access to all of your assets wherever you need them, and use the Authenticator to manage access controls.
Start Building
Get Started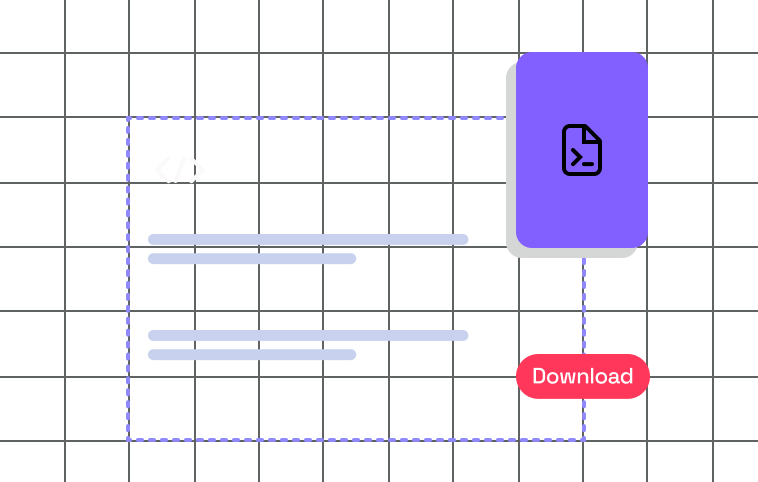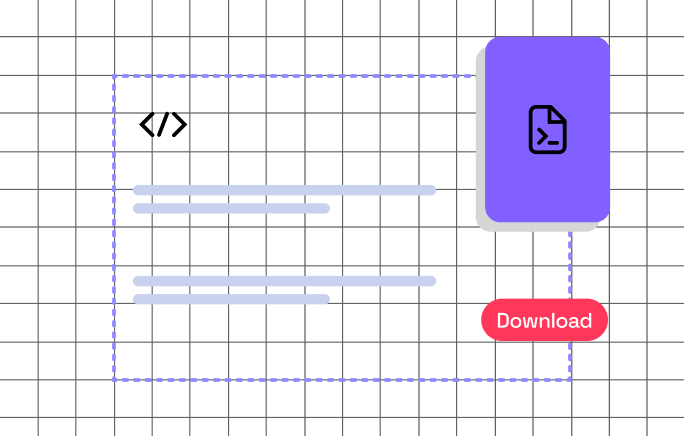 Docs
Find the tools, frameworks, and resources you need to build apps and integrations.
Explore Docs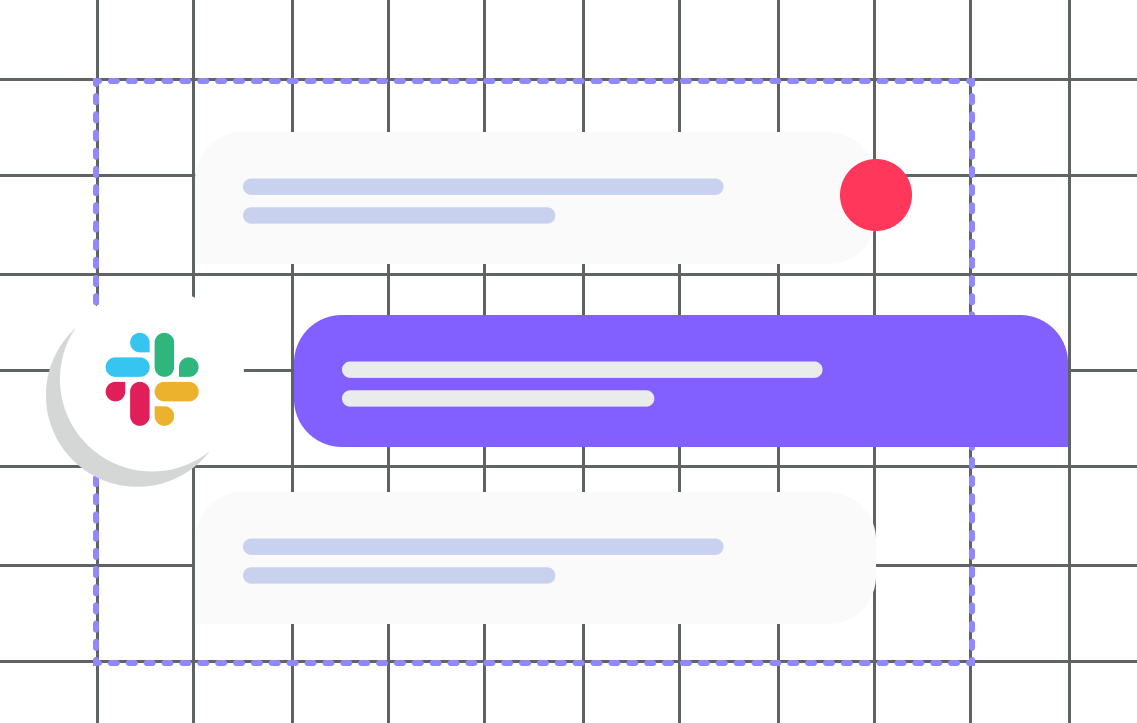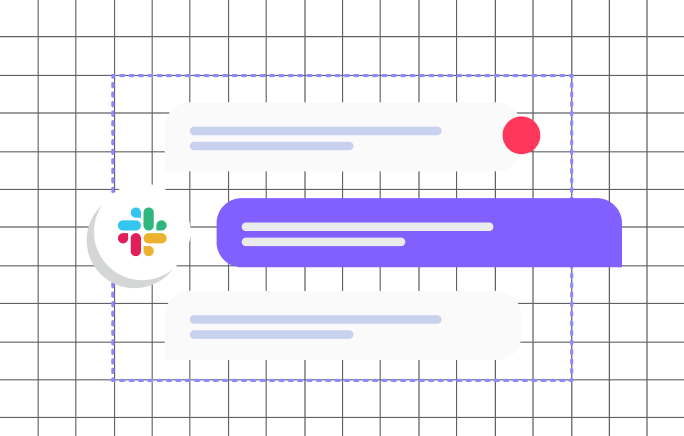 Slack Dev Community
Ask a question (or just eavesdrop) in our developer community to get practical help.
Join the Community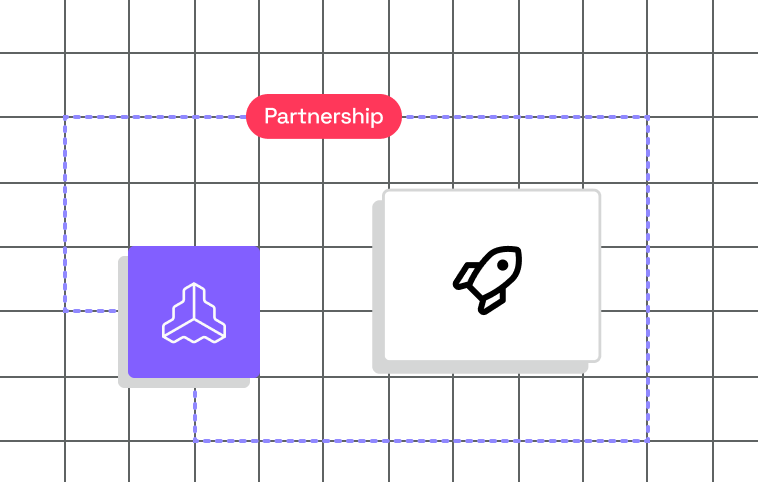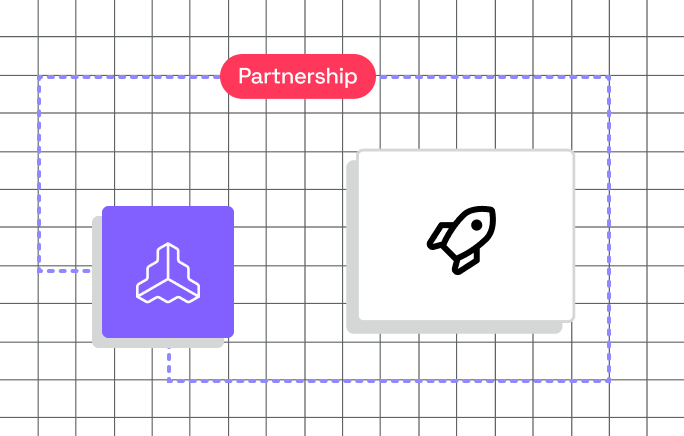 Partner With Us
Partner with us to help shape the future of brand management. Access dedicated support to further tailor your brand universe to your needs.
Become a Partner