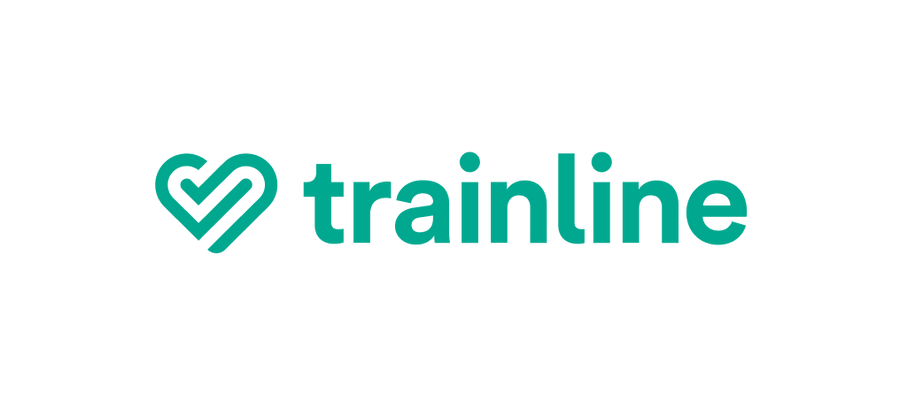 A Destination For All Things Brand
As a travel companion for travellers and commuters across Europe, Trainline is Europe's leading train and coach app. With Frontify, they're taking that beloved, digital-first brand even further with a centralized Brand Hub that connects internal and external users with the guidance and assets to keep their brand on track.
Trainline uses Frontify since 2020
Brand Guidelines
Digital Asset Management
Creative Collaboration
Trainline is the leading independent rail and coach travel platform selling tickets to millions of travellers worldwide. Via its highly-rated website and mobile app, people can seamlessly search, book, and manage their journeys in one place. The platform brings together millions of routes, fares, and journey times from more than 270 rail and coach carriers across 45 countries, offering its customers the best price for their journey alongside smart, real-time travel information on the go. Their company goal is to make rail and coach travel easier and more accessible, while encouraging people to make more environmentally sustainable travel choices.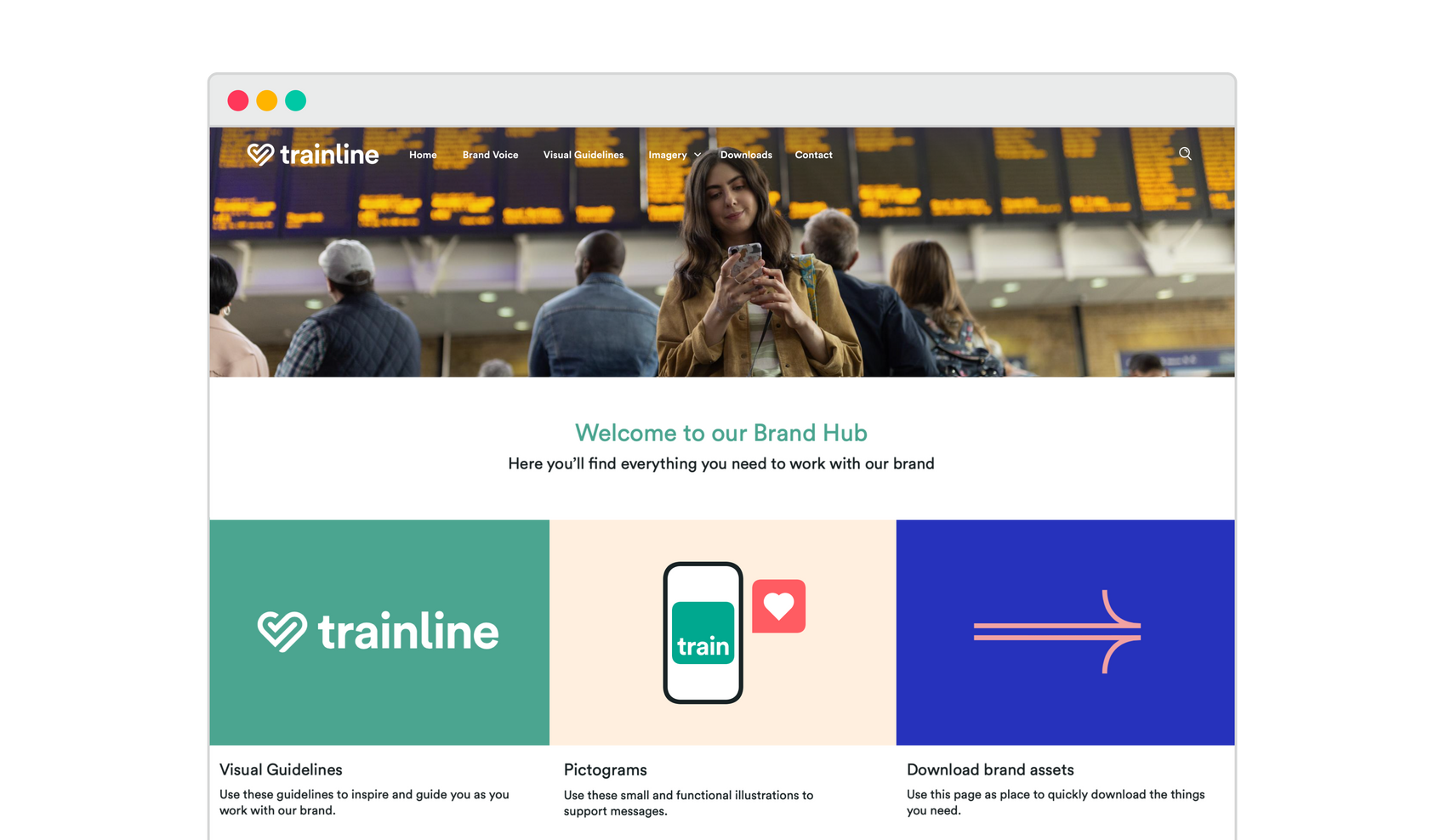 Trainline adopted Frontify at the beginning of 2020, bringing it's already digital-forward brand to a new height. As a business focussed on making the experience of travelling by train as seamless as possible , Trainline has become a leader within its field – pioneering tech within the rail industry. At the heart of Trainline's recognition and success, we find a mighty brand; a brand that is lived by and impacts everyday commuters and leisure travelers alike, seeking seamless travel planning and journeys. On Frontify, Trainline has built its robust Brand Hub, where brand guidelines serve as direction and inspiration alongside an expansive home for media assets, all of which can be downloaded by their wide user base of internal and external stakeholders – anytime, anywhere.
By instituting one platform for all of our brand guidelines, imagery, templates, and marketing assets, we're able to build a behavior in the company that puts our brand front of mind at all times.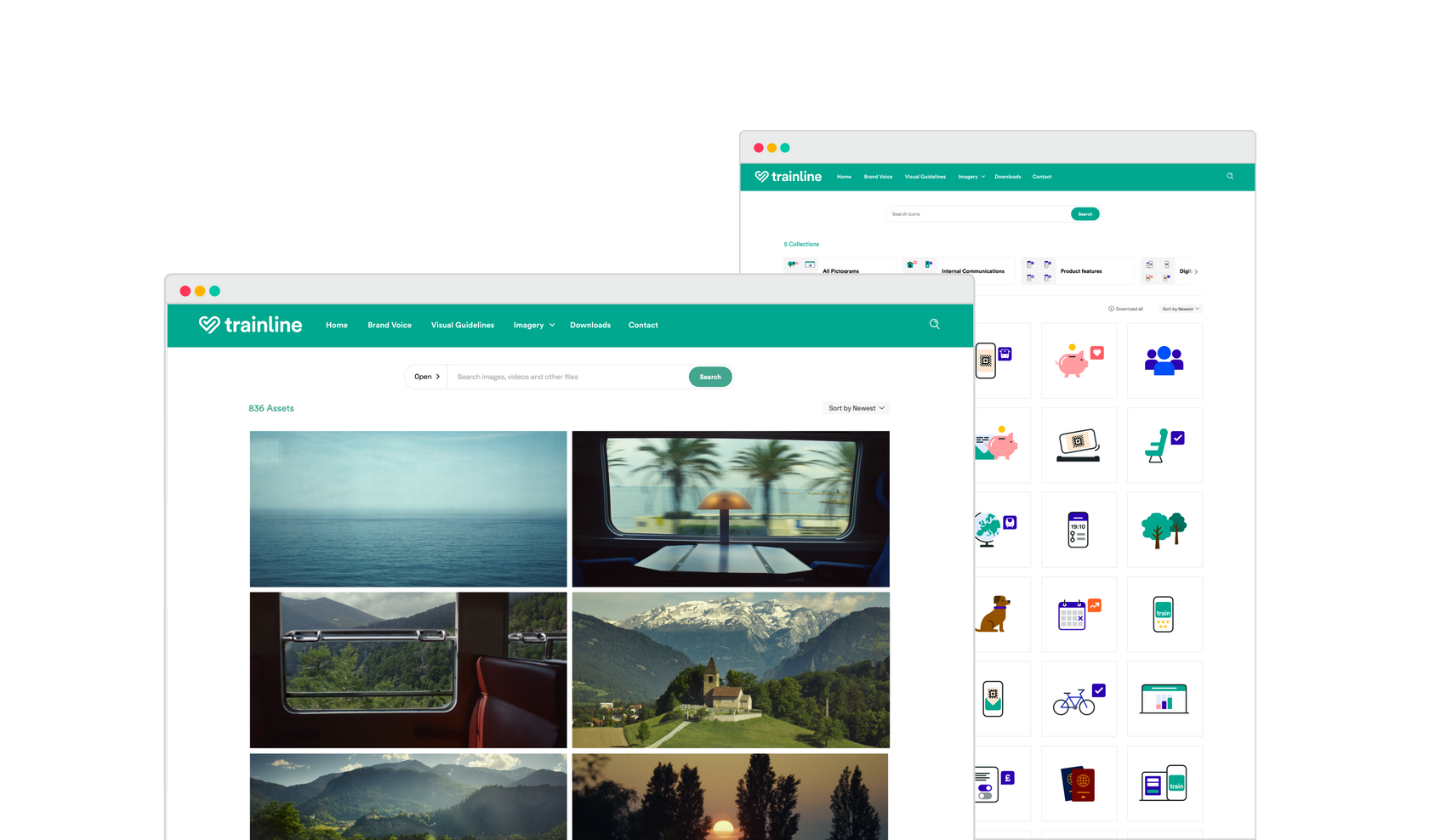 Prior to Frontify, Trainline lacked the flexibility to make and distribute changes to guidelines, and for teams to learn more about the latest marketing campaigns whilst also being able to find the latest on-brand assets, was not a straightforward process.
Now, Frontify's user-friendliness and "self-service" ability enables everyone – regardless of team, role, or location – to access the digital assets and materials needed without slowing down or derailing the creative team. No more repetitive outreach, no more redundancies; just clarity on where to look for what, simple and stress-free. This meant that the creative team could be more efficient and focused moving forward, dedicating time to what's really important: building powerful brand experiences with content they can then easily share, that's always on-brand and up-to-date – ready to use by anyone that needs it.
Thanks to Frontify's powerful user management functionality, Trainline is able to control who sees what, down to a single element on a page, which means there's no need to create another version of the same document for different user groups. The bottom line? Easier maintenance, faster availability and time to market, and above all, more consistency across its users internally and externally.
With so many digital touchpoints, cohesive brand execution is essential for Trainline. The Brand Hub has made what once was cumbersome work of maintaining accessible guidelines a straightforward routine, and broken down hurdles between users and the information they need. Brand consistency across the company is significantly up as a result.
Ultimately, less barriers for the user also leads to more brand engagement. With so many external stakeholders to consider (including agencies), regularly needing access to all the latest content, the benefits Trainline has seen in consolidating all digital assets through the dedicated spaces in the asset libraries are exponential; including the light effort and speed to process requests.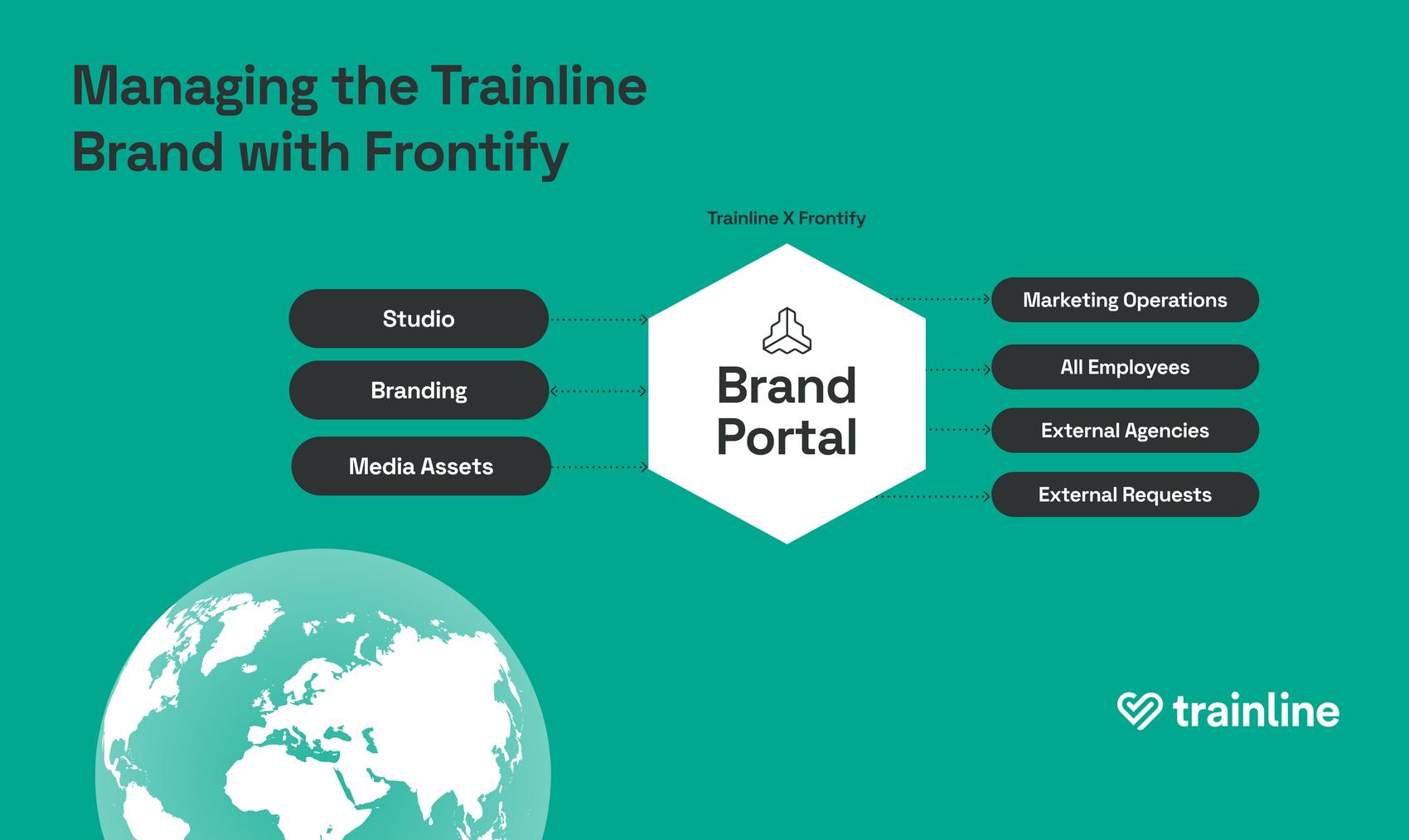 While Trainline's Brand Hub is a staple for every- one, including external agencies, the marketing and creative teams have leveraged the Creative Collaboration extensively as their "Studio" area which acts as a kind of creative playground. There, these teams can easily create, share, and approve content which can then be used for ongoing and future marketing activities, especially campaigns.
Trainline is on an incredibly exciting trajectory and it's clear that whatever the future holds, its brand will always be at the heart of the company – ready and responsive to its evolving customer travel needs. In many ways, Trainline is more than a strong brand for its customers, it's a companion on their journey, with a powerful Brand Hub keeping it all on course.