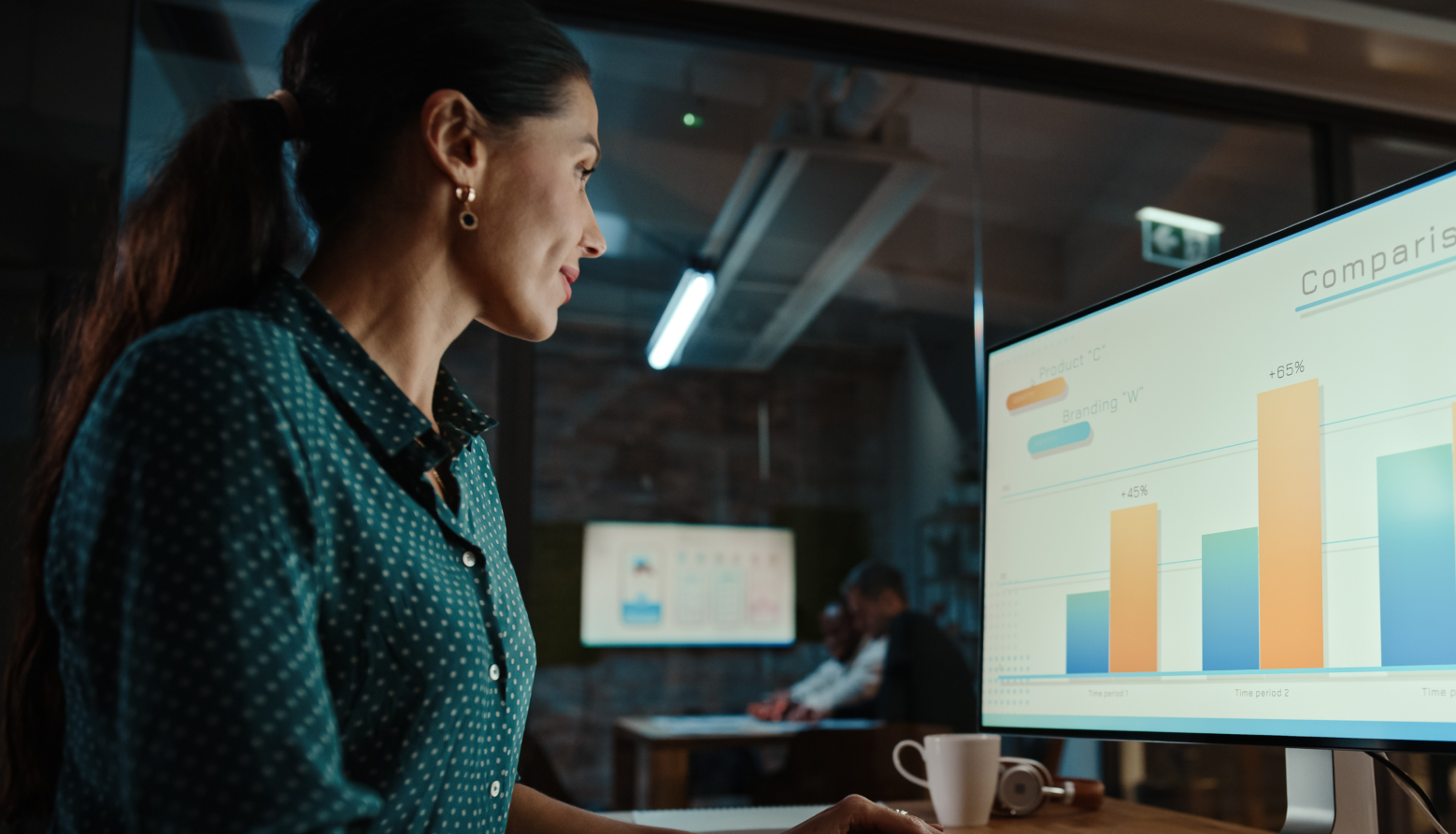 How Customers Shape Your Brand with User-Generated Content
Customers are impacting brands with user-generated content. Smart companies are leveraging this content to make their brands better.
Brands want to make great content that people love: Videos that get millions of views! Emails customers can't wait to open. Social media accounts everyone wants to follow. And we want this content to make an impact – engage audiences, increase brand awareness, and drive sales. It turns out when it comes to content, a brand's customers are just as important as its marketing department.
Customers are creating content — videos, photos, reviews — about their favorite brands and sharing it online. And this user-generated content, or customer-generated content, is what 90% of consumers trust, almost 80% say it "highly impacts their purchasing decisions," and more than half would rather see that type of content rather than branded content on certain platforms.
Here's how customers are shaping brands with their content and some examples of smart companies that are leveraging their content to make their brands better.
1. User-Generated Content Increases Sales
"User-generated content helps businesses in a number of ways, and one of the first is to drive sales and conversions online," notes Loran Gutt, VP Digital Strategy & Corporate Development at Bazaarvoice.
He said, for example, that brands that include customer reviews on their website can get up to 138% lift in conversions because reviews — even negative reviews — help give consumers the information they need to make a purchase.
"A mix of negative reviews and positive reviews are desirable to the majority of shoppers."
The positive reviews show consumers the benefits, while negative reviews help them control for the "worst-case scenario" if they buy a product.
Customer-created content doesn't just help online sales; it also helps a brand's in-store sales. Bazaarvoice commissioned research from Deloitte that found "a vast majority (82%) of shoppers research products online before going in-store, and over a third read a product's reviews on their mobile phones while looking at the same product in-store."
Gutt said user-generated content also helps brands increase revenue per visitor by up to 159% because seeing other customers vouch for a product helps them justify "buying a more expensive product or a higher quality product."
L'Oréal Australia Gets Five Times More Conversions
L'Oréal Australia has more than 25 brands available to consumers, including Kiehl's, Lancôme, Maybelline, and Giorgio Armani. L'Oréal's Australian brands collect customer reviews and distribute them across their brand sites as well as retailer sites.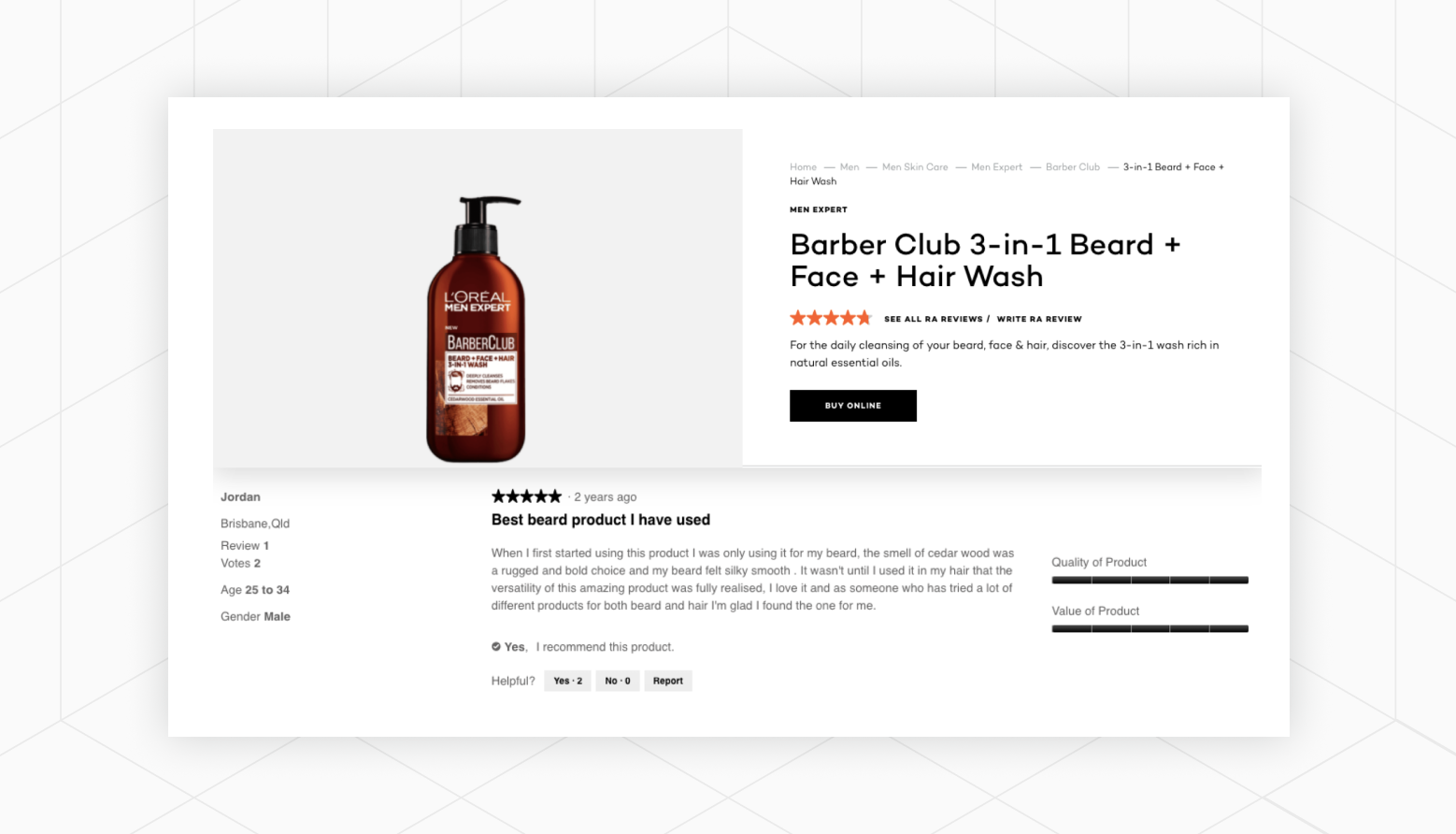 "They found that conversion rates on their retail websites grew by five times when there were reviews versus when there weren't," said Gutt.
Kiehl's Australia site had nearly 500% higher conversion rates when customers engaged with reviews, and when Lancôme syndicated more than 3,000 reviews to a UK retail partner, it increased conversions by 30%.
Adventure Cats Increases Sales Up to 400%
It's not just international brands with tons of products that benefit from customer-generated content. Adventure Cats is a small U.S. brand dedicated to changing negative perceptions about cats, increasing shelter cat adoptions, and helping our pawsome pets lead more fulfilled lives.
The brand shares inspiring stories of cats that hike, surf, and sail and even partnered with Purina Pro Plan to create a national "Take Your Cat on an Adventure Day." It also provides training tips and gear to help customers safely make their own furry friend a more adventurous cat.
Adventure Cat's Founder Laura Moss said its online sales increase as much as 400% when she includes user-generated content on the brand's social platforms.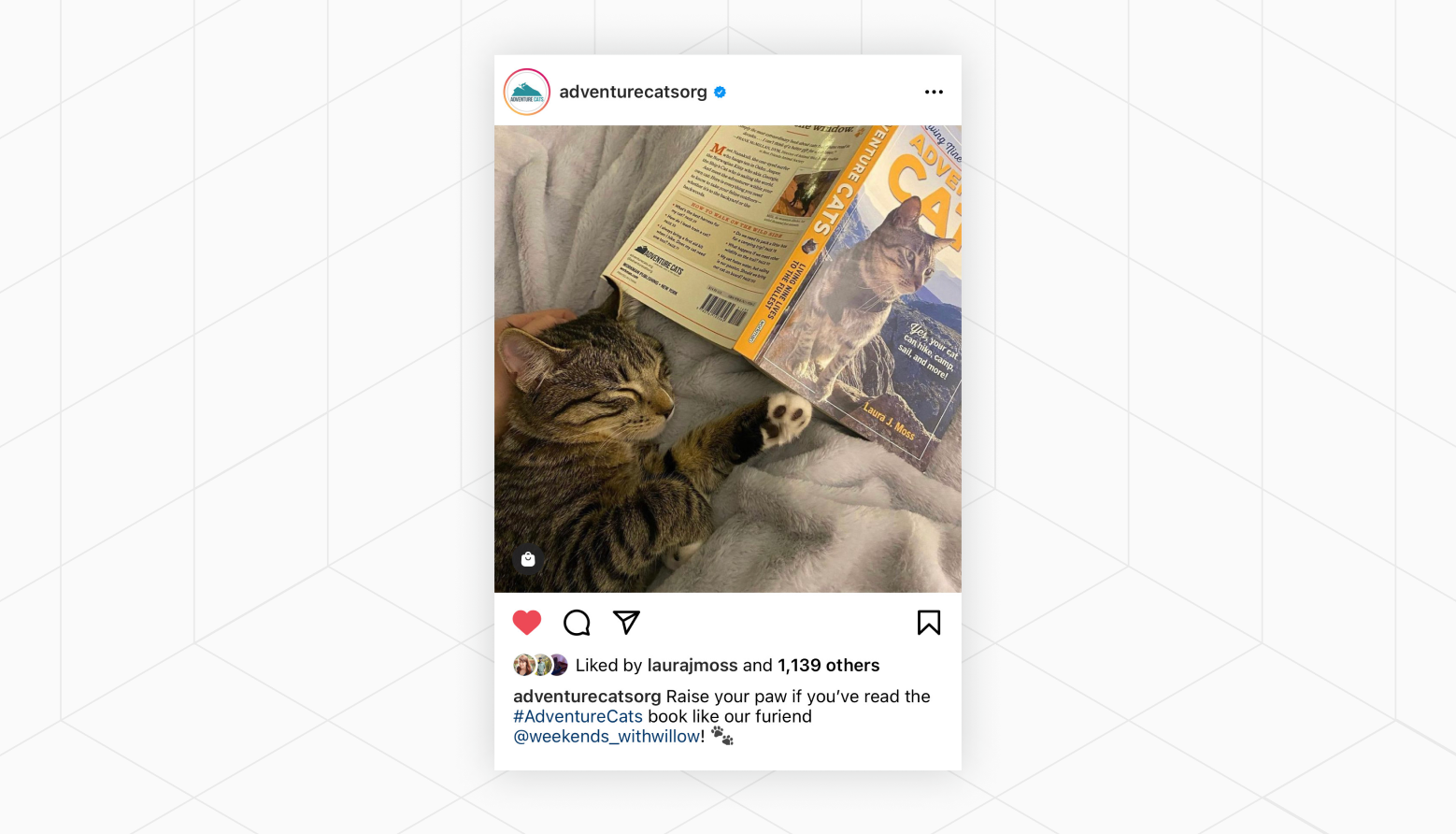 "When we post a customer's photo of our book on Instagram, people who've read the book will often comment about how they've read it and it was a great resource for them," says Moss. "And when customers see that social proof, it feels more trustworthy and gives them confidence that they'll also be satisfied with their purchase."
"Or if we share a photo of a customer wearing one of our shirts, sales typically increase because people can see what the item looks like on a real person. I guess you could say that this user-generated content gives potential customers something to sink their claws into. And when they see someone else wearing our apparel, hiking with their cat, and having a good time, they're more likely to want to get their paws on that shirt as well."
2. User-Generated Content Launches New Products
An average of 30,000 new products launch every year, and 95% of them fail. Even some of the world's biggest brands like Apple or Google have launched products that didn't last. Products fail for many reasons. Sometimes it's the product, and sometimes it just doesn't find an audience.
According to Duncan Simester, a professor at the MIT Sloan School of Management, "While most companies focus on customer needs, they do not think hard enough about how customers decide what to purchase." Today, user-generated content highly impacts customers' decisions. Tapping into the power of customers to generate content can make your new product launch a success.
Burt's Bees Extends into Cosmetics with Customer Content
Burt's Bees is a natural, personal care brand that's been around since the 1980s. With the growth in natural products, the brand saw an opportunity to expand beyond lip balms and lotions into makeup. To make its brand extension a success, it turned to customers to help it create content in advance of its launch.
The company sent products to consumers before they launched to collect feedback. Within two weeks, 94% of people who received a sample submitted a review. By the time the cosmetics line was released, there were over 300 reviews (37-41 reviews per product) that had a 4.48 average star rating. The reviews were then syndicated to retailers.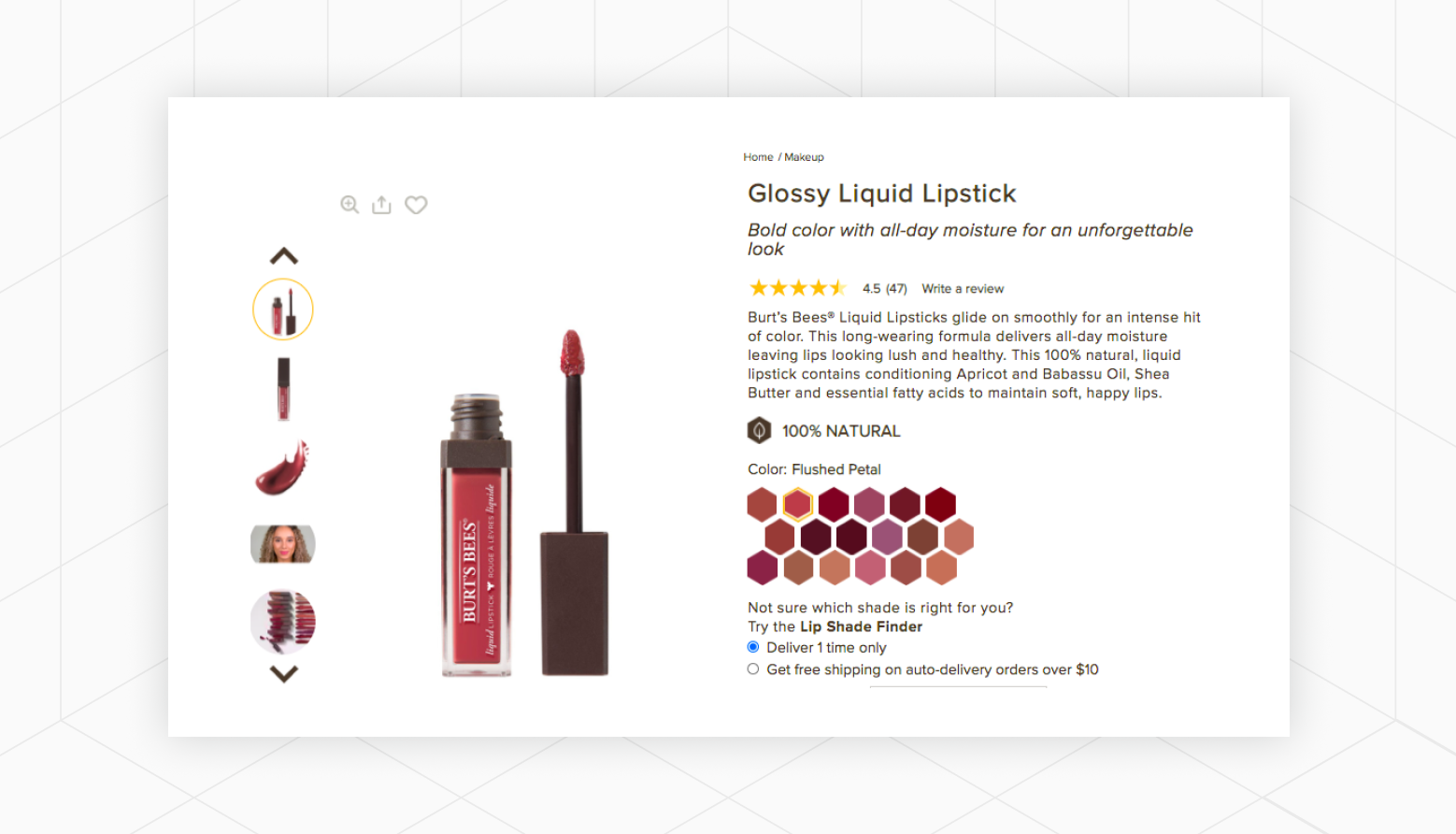 Within six months, cosmetics made up 21% of all sales on the brand's site. When shoppers engaged with reviews, they showed a 16% incremental conversion lift and a 20% increase in per-visitor revenue.
Rihanna Launches Fenty with UGC
Even celebrities with huge name recognition like Rihanna benefit from user content. When she launched her makeup line, Fenty Beauty, in 2017, she wanted to show that her products were high quality. Instead of an expensive ad campaign, she invited fans, makeup artists, and beauty bloggers to sample her makeup and provide honest feedback.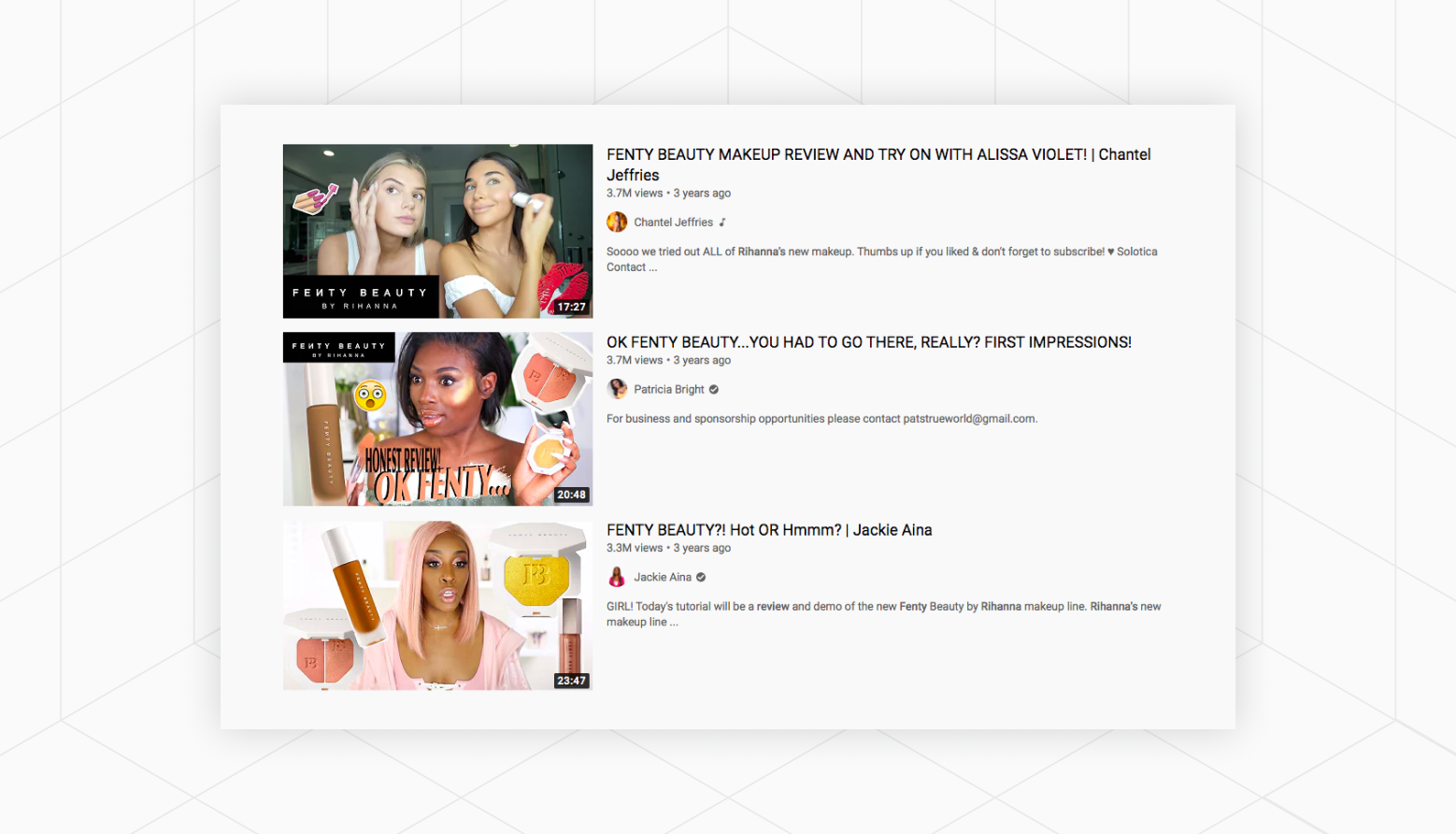 People used social media to provide feedback on the products, and Rihanna highlighted the feedback, reviews, and videos on Fenty Beauty's social media channels. Fenty made about $72 million the month after the launch and $558 million in its first year.
3. User-Generated Content Helps You Make Better Products
Brands often work with their customer success team or do research to get feedback and find ways to improve products. With customers sharing their opinions about products online every day on brand sites and platforms like Instagram, Twitter, Facebook, and TikTok, smart brands are paying attention and finding opportunities to make their products better.
"Most of our customers use user-generated content to inform their research and development to improve the product itself," said Gutt. "We've seen people improve a number of dimensions, like battery life or product packaging, or how a product is written about and sold."
For instance, The Container Store is a specialty retail chain that sells storage and organization products, including shoe boxes. The brand noticed customers were saying they wished the shoe boxes were taller so they could place high heels upright. As a result, The Container Store created a tall shoe box that's "been a major hit from the get-go by every metric imaginable."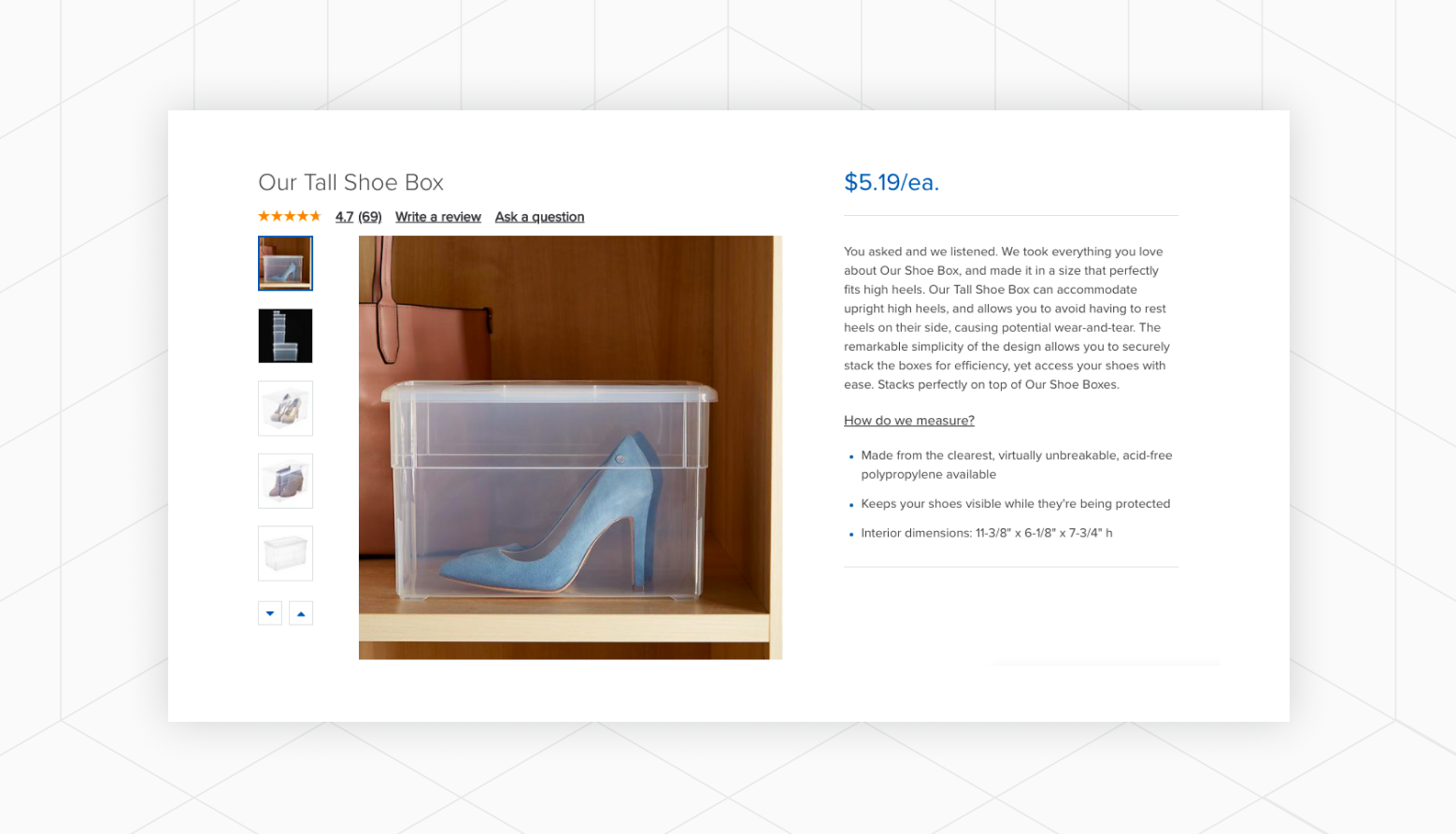 For Burt's Bees, customer content received from its cosmetics trial helped it improve the process of purchasing the product online. For example, the brand learned it needed to add a foundation finder tool to help customers pick the right product for their skin tone. It also revamped product description pages and added larger product images.
4. User-Generated Content Makes Your Marketing More Effective
From making your marketing more authentic to increasing engagement and CTRs, incorporating UGC improves your marketing efforts.
UGC increases engagement. Customer-created content gets 28% higher engagement than typical brand posts.
Using UGC can increase your social followers. Because user-generated content is viewed as more authentic and engaging, it can help a brand grow its social following. Buffer, a social media marketing platform, implemented a UGC campaign and grew its Instagram following (https://buffer.com/resources/user-generated-content/) by 400%.
UGC increases email click-through rates. When L'Oréal Australia features user content in emails, it gets higher click-through rates and a 4-6% lift in open rates when reviews are used in the subject line.
Ads with UGC perform better. Unilever sees a 20-30% increase in its social and display advertising performance when it uses customer content.
How to Get Customers to Create Content for Your Brand
Here are tips to get your customers to create content to grow your brand.
Be Proactive About Asking for Reviews
A study from Northwestern University's Spiegel Research Center found it's beneficial for brands to ask customers for reviews. Four out of five user reviews come from requests.
For instance, after customers have purchased your product, you can send them an email asking them to review it. In 2015, The Container Store stopped sending post-interaction emails because the brand was worried it was inundating customers. It immediately saw a reduction in reviews and a drop in average ratings.
Some companies, like Wayfair, further incentivize customers to share their feedback by offering rewards.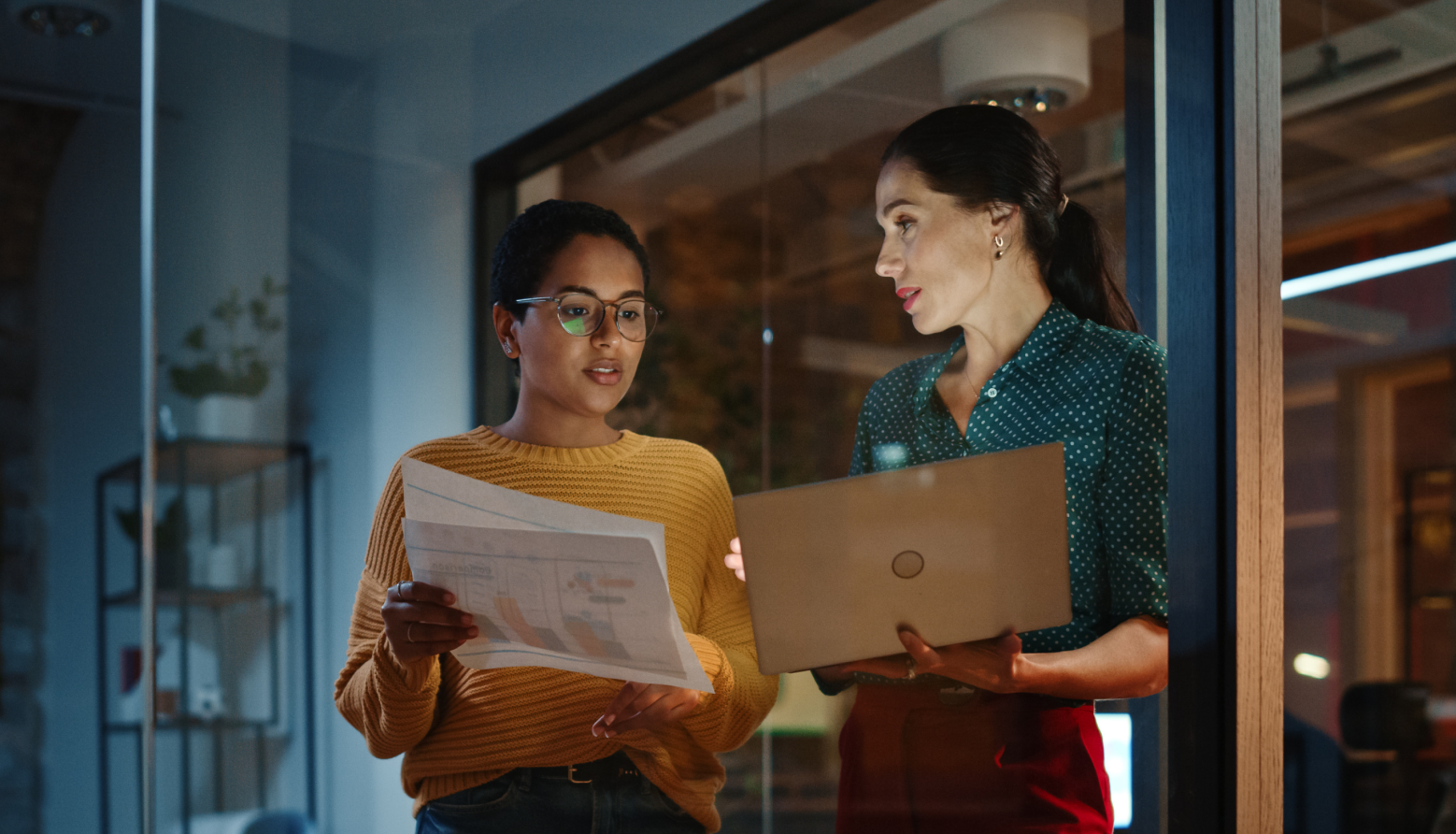 Make sure to include all the reviews you receive, even the ones you might view as negative. Northwestern's study found customers don't trust perfect reviews. They view them as "too good to be true."
"As counterintuitive as it may seem, negative reviews have a positive impact because they help establish trust and authenticity."
Also, one person's negative review can be another person's positive review.
"I have a couple of young children," says Gutt, "so a restaurant review that mentions children running around all the time would have been negative in my twenties, but now that's a real positive. My kids can run around, and I can still have dinner."
Provide Free Products or Free Trials in Exchange for Honest Feedback
Offering free products or a free trial is a good way to get customers to create content. Burt's Bees and Fenty Beauty both did it to create buzz and generate sales for their launches.
It's also a good way to help support products with slow sales.
"We found 85% of customers look to see how recently the most recent review was written," says Gutt. "And 47% said if a product has no recent reviews, that's an indicator the product is unpopular."
Ask Your Customers to Tag You or Use a Hashtag
Burt's Bees features customers' photos on its website and in its product pictures on its social platforms. To be featured, customers need to tag Burt's Bees.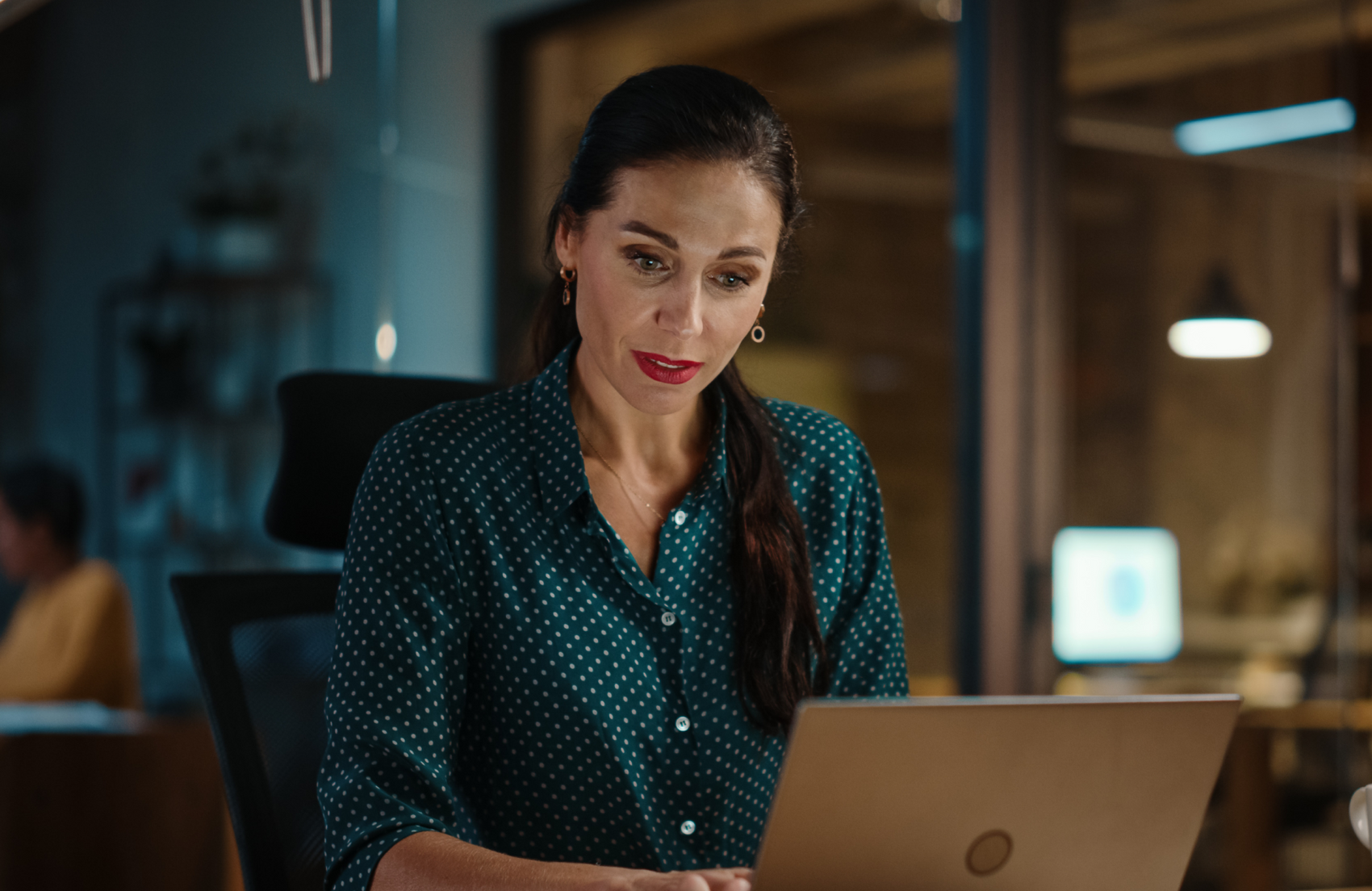 Plenty of other brands use this strategy to get customer content. Apple tells its followers to include the hashtag #ShotonIphone to be featured. The hashtag has been used 19.5 million times on Instagram so far.
Make Your Customers Brand Ambassadors
Creating a brand ambassador program allows you to partner with your customers to create content on a consistent basis.
Cotopaxi is an outdoor apparel and equipment brand that uses its revenues to do good. One percent of the brand's revenues go to the Cotopaxi Foundation, which gives grants to nonprofit partners. The brand regularly features user-generated content on its site and social platforms when customers include the hashtag #GearForGood.
The brand also has anambassador program where participants get discounts and access to exclusive events in exchange for feedback on its latest gear.
Grow Your Brand with Customer-Created Content
An Adobe study of creative and marketing professionals found brands are struggling to keep up with content creation, which is an even better reason to build user-generated content into your strategy.
Your customers are a valuable resource. They're creating content every day that can help you increase sales, improve your marketing, and make your products better. Grow your brand by encouraging customers to create and share feedback and letting them know you're listening.
Oskar Duberg
Senior Brand Content Specialist