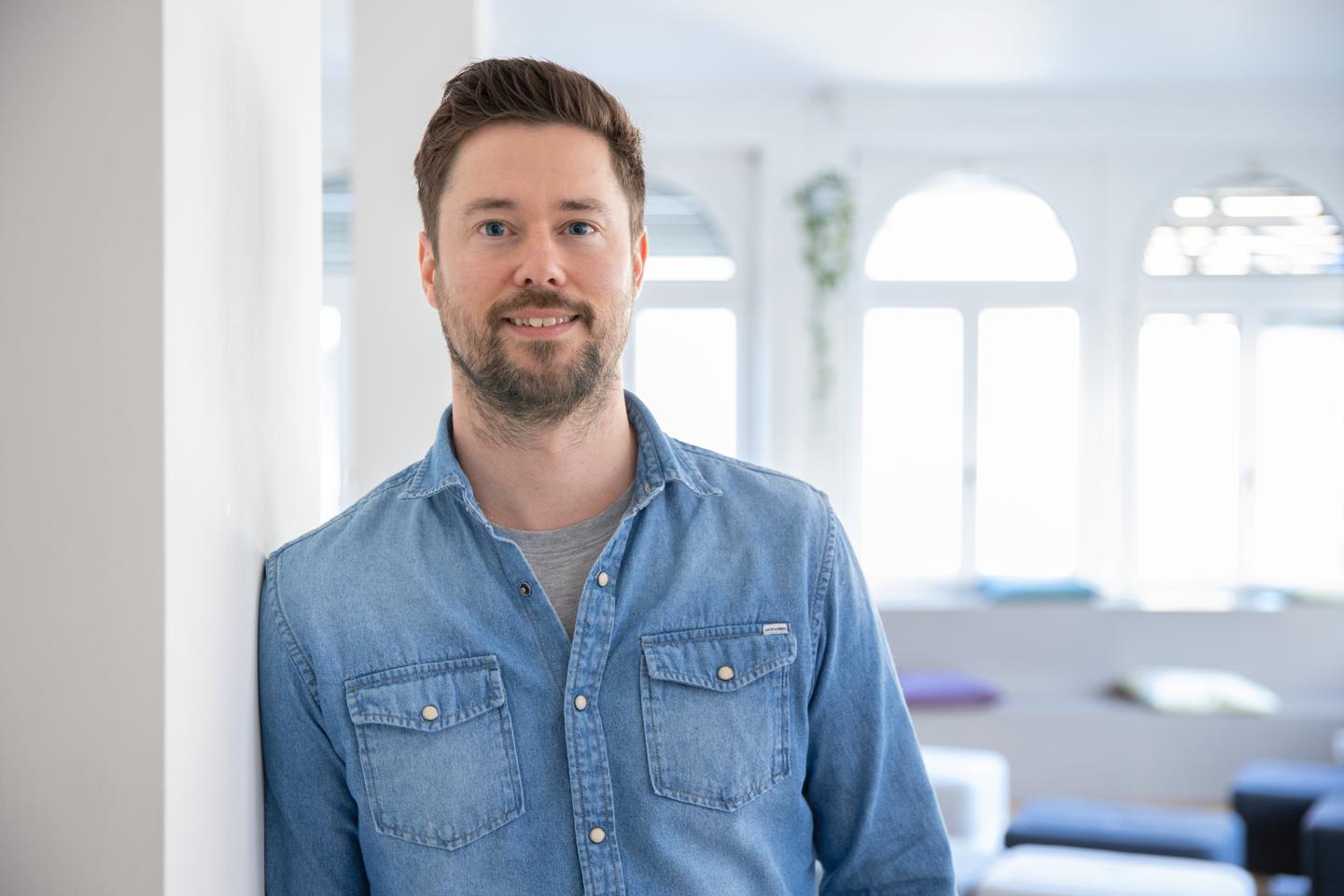 Thoughts From Our Founder on the Series B
A message from Roger on what the $22.3M investment means for the future of Frontify, and most importantly, you.
What a ride it's been so far, building this wonderful company. And now, we've raised a $22.3 million Series B led by EQT Ventures, with participation from our existing investors, Ophelia (Blossom Capital), Thomas, Myke, and Cédric – along with significant contributions from many of our own employees. You know, funding isn't something that should change who you are or what you believe in. So what does this mean for Frontify? I'd like to share a few thoughts with you.
Let's recap a bit. It's been a fantastic year for us, and we've grown our client base significantly, recently bringing on brands like Facebook, Dyson, SAS Scandinavian Airlines, and many more, while ensuring our existing customers remain happy. We've gone through a few changes, opened our New York office, and the team overall has grown from 75 to 120+ bright talents in just one year. I'm deeply thankful for all of our employees' outstanding work. We're truly a joyful, ambitious, vibrant, humble, and authentic group of people, building a powerful product that helps hundreds of thousands of people around the globe in working with their brands.
We've shipped an incredible amount of new features, including the Digital & Print Templates, Icon Library, Collections, Inspect Mode, Adobe XD & Sketch integrations, and much more, while continuously enhancing the quality of existing features. Our users have been a key source of feedback, inspiration, and thoughts around the future of brand management. We take the wealth of customer insights and engagement we receive to heart, leveraging that info to make our user experiences even better. We don't have plans to stop here – in fact, we're going to be even bolder in the years to come, as we aim to enable anyone to live and breathe their brand in an enjoyable way.
With EQT Ventures, we found a like-minded new partner that shares our passions. Ted, Ashley, Konstantin, and their team bring a new layer of value and expertise to our journey. In addition to Ted's incredible brand, design, and product knowledge, there are so many amazing people in the EQT Ventures team we're really looking forward to collaborating with. I also want to thank Ophelia, Thomas, and Myke for their ongoing support – you've been a crucial piece of the success of this company.
The funding will help us expand into new and promising markets, bringing our leading solution to more brands around the world. We'll continue to invest heavily in research and development to further improve our offering, with solutions for all challenges around brand management. It's also important that we invest in our employees, encouraging their growth while serving some of the world's most amazing clients. As always, because our culture is at the core of Frontify, we'll remain true to ourselves every step along the way, for a healthy evolution that keeps our values and beliefs intact.
Personally, it was always a goal to have an impact on the region we got started in – the place I call home. We also want to be the best workplace we can be, nurturing talent in St. Gallen, New York, and wherever opportunity takes us, as a global innovator with exceptional people. The New York office has an amazing view, by the way, which you should check out sometime. It's all part of a desire to be the model of what an amazing company looks like; the kind that motivates others to adopt some aspects of what we've successfully established.
I'm excited for all that comes next and hope you are, too. So many thanks to everyone who made this possible.
You can read more about this big news on TechCrunch, in our Press Release, or all over really – it's amazing to see our story take off!

Roger Dudler
Founder & CEO