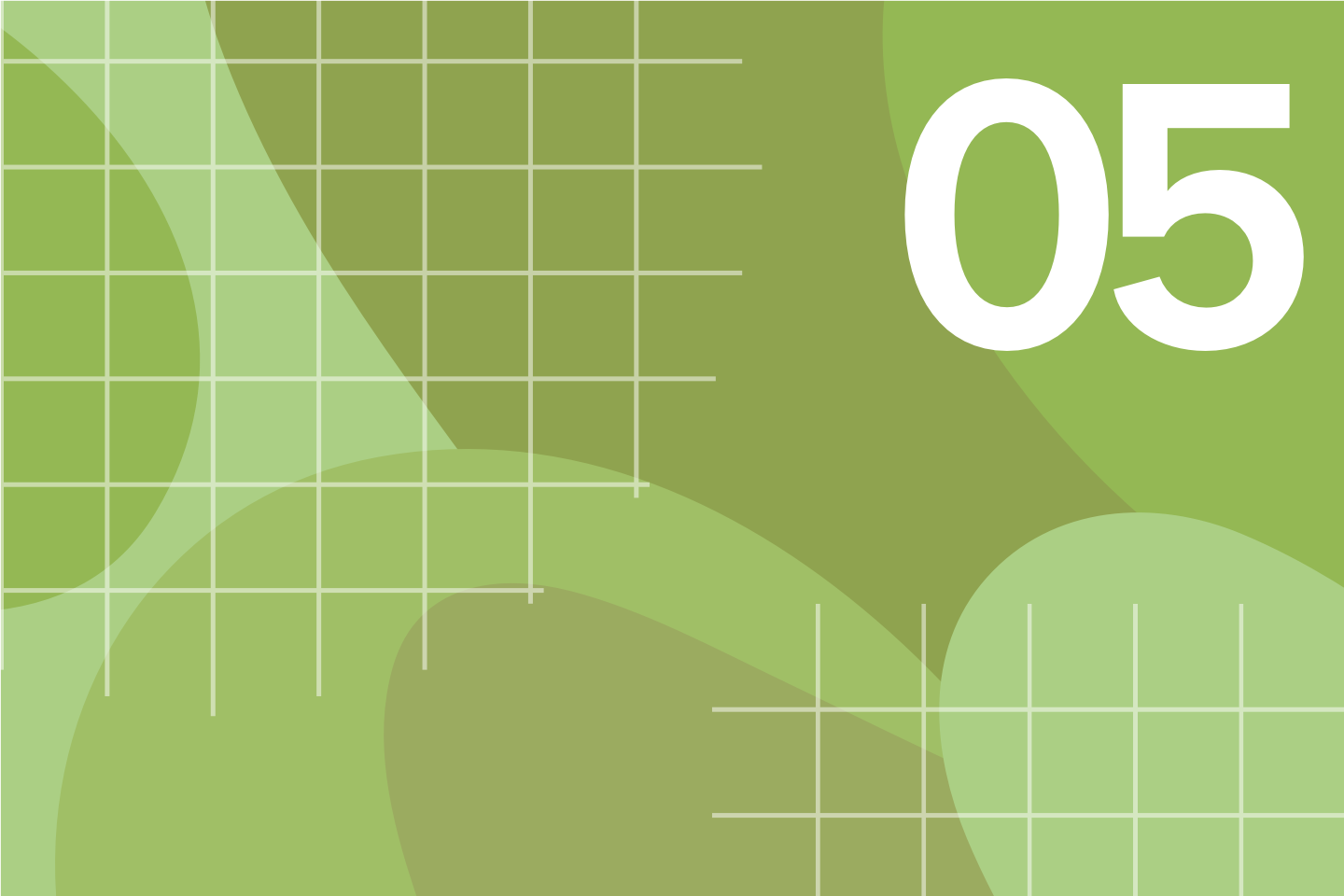 Branding Tools: Making Cross-Functional Collaboration Work
It takes a lot of moving parts to make cross-functional collaboration work. We've compiled a list of great tools to make it all work a little smoother.
From selecting people and building workflows to setting objectives and measuring performance, there are a lot of things that go into cross-functional collaboration.
But often, we spend so much time thinking about the people and workflow we need for a particular cross-functional project, that we neglect to build a toolstack that will make those people and that workflow successful.
As a result, projects repeatedly hit roadblocks, as teams stop working to pin down tools they can use to streamline the work and make their communication simpler. This, of course, leads to slower asset creation and longer lead times.
But, as you well know, it doesn't have to be this way. It's entirely possible to find and integrate the right tools into a cross-functional workflow, before the team even starts a project. The trick is knowing what types of tools they need and the best options available in each of the categories.
So, to help you get started, we've compiled a list of must-have tools for cross-functional collaboration.
Real quick, though. Let's talk about some important things you should know about toolstacks – namely why you need one and what things you should consider when building it.
How Does Cross-Functional Collaboration Benefit From a Branding Toolstack?
While this may seem a little straightforward, the point of a toolstack is to have a specific set of tools, apps, and software that you use to access assets, communicate with others, and do your job well.
But toolstacks can operate on a much larger scale too – providing the entire organization with a standard set of tools for the work that employees do. That means, instead of bouncing from Slack to Gmail to communicate with other departments, you can reach everyone in the same channel. It also means you can avoid toggling between SaaS tools like Google Docs and Dropbox to manage your assets, because everyone uses the same platform to store and share documents.
Why does this matter from a cross-functional standpoint? Because if all of your teams and departments are using the exact same tools, everything from communication to collaboration can happen seamlessly. And this is true, whether you're forming specific cross-functional teams to handle a project, or if you're simply trying to break down silos and facilitate better collaboration between departments.
What Factors Should You Consider When Choosing Brand Tools?
The sky's the limit when it comes to selecting tools and apps for your toolstack. However, you do need to be thoughtful and strategic about the tools you pick. The reason being: these tools will heavily impact the work your team does, and the flashiest tools won't always provide the right functionality.
So, here are some factors you should consider when deciding on tools for your toolstack.
1. Do they integrate?
A good toolstack will allow you to share data between tools easily. If there are major hiccups and roadblocks to data sharing or app communication, something needs to change.
2. Do they meet the needs of your team?
Technology may seem cool, but if it doesn't actually help your team, it probably isn't the best option. After all, the point of tools is to help your team be more productive. So, when deciding on tools for your toolstack, think about the applications for your team.
Here are some questions to consider:
Do you need a robust tool, or would you be better off with something lightweight?
Does it do all the things you need it to do, or would using it force you to compromise some pretty important needs?
What functionality is most important to your team? Is that one of the primary functions of the tool you're considering?
While this list of questions is by no means comprehensive, it will give you a great place to start as you weigh your options.
3. Are they intuitive?
Unless a tool provides a must-have function for your team, it's not worth it to pick one with a high learning curve. You simply won't have the time to master it. And that means, you'll either be paying for something you aren't taking full advantage of, or you'll lose time trying to learn the tool as you use it.
Keep in mind that passing on these types of tools doesn't mean you're sacrificing functionality. A tool can be robust and easy-to-use at the same time.
4. How many users can they support?
If you're planning to have people across your organization use a specific tool, you need to make sure it has the capacity to support that many users. Otherwise, you'll end up switching tools part way through the project. Not good.
You also need to make sure that the tool provides the right functionality to the right people. In some cases, you'll want certain employees to have greater access than others. If the tool doesn't allow for this, you may want to look for another option.
5 Must-have Branding Tools
Even with this framework, it can be difficult to know exactly what tools are best for collaborative projects. Here, we've compiled a list of powerful apps, platforms and tools that not only work well together, but also provide a lot of functionality to cross-functional teams.
Brand Management Tools
In order to successfully tackle cross-functional projects, your teams need to be clear on your branding. That includes everything from colors and fonts to voice and image guidelines.
However, it can take a lot of work to get your teams up to speed. And often, it's the brand managers and marketing leads who are tasked with responding to the endless Slack messages and emails.
Luckily, there is a simpler (and honestly, a nearly automated) way to give everyone access to the brand assets and guidelines. All you need is brand management software.
Brand management software allow you to keep all of your brand assets – like logos, color palettes, fonts, and a whole lot more – in one online space. With brand management tools, you can create and modify important brand assets and give employees the freedom to access and use them in pre approved ways. This ensures that the integrity of the brand assets are maintained, as they're infused into various campaigns and products.
So what are your options for brand management tools?
For many businesses, one way is simply to build a custom brand management platform in-house. This guarantees that they have all the functionality they need. However, custom brand management platforms can take lots of time and money to develop – something not all businesses have. In addition, it also forces you to keep the platform constantly up-to-date on brand management best practices, for it to be even remotely close to the functionality of the ones built by market leaders.
If a custom solution sounds unreasonable, a great option is a brand management tool like Frontify. With Frontify, you can create and modify brand assets in a secure cloud. Once you're happy with those assets, you can easily share them with cross-functional teams across your organization, so that they can be used in various campaigns and collateral. That doesn't mean you have to trust your employees with editable assets, though. In fact, with Frontify, you can lock each of your brand assets in their most current version, so that nothing important is stretched, squeezed, or inverted when it's used.
Design Tools
Whether you're a designer on a cross-functional team or a cross-functional team with a designer, you need to have a design tool. It's a non-negotiable. Not only will having one enable your designer to do their best work, but it will also allow you to actually see your projects come to life, rather than simply daydreaming about how great they'll look.
So what are your options for design tools?
The truth is, this is something that should be left up to your designers – since, you know, they'll be the ones using it. However, there are some really popular (and powerful) options out there for you to choose from.
For instance, Sketch. Being a go-to solution for many designers, Sketch is widely used for UI, app and wireframe designing. The interface is intuitive, and all designs are created in vector formats, making it easy to size things up and down without losing any clarity. Sketch is also a great tool for cross-collaborative teams, because you can share designs easily and receive feedback from collaborators directly in the file. You can even loop in developers at different stages of the design process, so they can get started on their work, too.
Another awesome option is Adobe's InDesign tool. Built for page layouts, print collateral and digital media, InDesign allows designers to quickly and easily create assets of all different sorts. With completely customizable elements, they can infuse the right color schemes, use on-brand images, and even change the font to match your Brand Guidelines. InDesign is also a solid choice for cross-collaborative teams, because you can share PDF versions, leave feedback, and request edits directly in the file.
The other popular Adobe design tool is Adobe XD. Not unlike Sketch, Adobe XD is all about designing UX and UI for things like websites, apps, games and even voice interfaces. However, XD does have some pretty unique features. For one, you can co-edit designs in real-time. You can also build in animations and microinteractions to make your designs pop. Best of all, in addition to its co-editing feature, XD allows for project sharing and in file feedback.
Last, but certainly not least, on our list is Figma. As a UX design tool, Figma is great for all sorts of web, plugin and app projects. Its tools are really easy to use – often just taking a few clicks or a click-and-drag. It even has some automated features to make designing less tedious and repetitive. And with Figma you can loop in anyone you need to to get feedback, including your developers.
Communication Tools
If you hear someone say cross-functional collaboration, you likely hear the word "communication" in the same breath. The reason being: communication is vital to the success of cross-functional collaboration.
The trouble is, it's really difficult to get people to communicate. It's even harder if your team is made up of people from different departments or people located in different time zones.
So how do you get people talking? You pick a communication tool they'll like and use. The right communication tool will allow everyone to stay in the loop and communicate with the right people, as needed.
So what are your options for communication tools?
There are honestly a lot out there to choose from. But we have one that we think is a great option no matter how big or small your cross-functional team is.
Slack. Ever present. Ever popular. Ever useful. Slack is essentially an instant messaging app for businesses. With Slack, you can create threads for certain groups of people (like say, a cross-functional team) and keep all the chatter and discussion about the project in one place. You can save or send files, respond with emojis, and mention people specifically to make sure they get your message. And Slack even has a mobile app, so you can continue planning and discussing your projects, even when you're away from your computer.
Content Management Tools
The same way a cross-functional project can't function without a design tool, it can't get off the ground without content management software (CMS). After all, the CMS is what ultimately rolls out any website or blog related project and gets it in front of your audience.
With a content management tool, your teams can create, manage, and publish content of all sorts to your website. This includes everything from images and text to videos and graphics.
So what are your options for content management tools?
As with the design tools, you really should lean on your marketers and content managers to decide on this one. But, here are some of the more well-known and well-loved options out there.
First of all, WordPress. Used by over 75 million different people and organizations, WordPress is one of the most common CMS tools out there. And it's no surprise as to why. WordPress is highly customizable – making it easy to transfer your branding onto the site itself and infuse it into all of the content you publish. With WordPress, you can also use lots of different plugins to enhance the experience for your site visitors. And all of your teammates can access it, which means the team can literally share the responsibility for the tool and the content published through it.
As a leader in the CMS space, Episerver is another great option for businesses of all sizes. Its CMS is built for efficiency, making it easy to create and publish content, regularly. In fact, Episerver actually offers one of the best digital experiences to its users – as it's constantly improving. And Episerver actually comes with a built in Commerce Cloud, which enables businesses with ecommerce products to manage their digital presence and storefront as well.
Not unlike the other two, Contentful offers a lot of functionality with managing content. However, Contentful goes well beyond managing content on a website. In fact, using an intricate system of APIs, Contentful allows you to manage content in every digital space, all from one platform. So, in essence, you can work on your website, social media posts, and other types of marketing campaigns, all in one spot. Not only does this make it easier for the marketers and content managers on your team to keep track of everything, but it also allows multiple people to use it for a variety of purposes.
Marketing Tools
Don't worry! We didn't forget about marketing tools. After all, it's the marketing tools that ultimately help you get your project in front of your audience.
With marketing tools, you can do lots of different things, like collect leads, manage customer data, build customer profiles, design the customer journey, create marketing collateral, and run marketing campaigns.
So what are your options for marketing tools?
Honestly, this list would probably be longer than all the others – even if we were to just focus on the most robust, all encompassing options. However, we believe that one of the best options out there is Segment, so we'll just focus on that one and let you do any additional research you want.
Segment is one of many marketing tools that essentially function as a "jack of many trades." From gathering customer data to building customer profiles, this tool does a lot. Using APIs, you can pull data on your customers from virtually all of your digital touchpoints, like social media, websites, apps, Drift chatbots, instant messaging platforms, and even CRMs. Once you've collected this data, you can create rich avatars that track your leads' interaction with your brand and see their overall value. This can help cross-functional teams figure out how new campaigns need to look and who the campaigns should target.
Conclusion
Building a toolstack that can support cross-collaboration may seem overwhelming and difficult at first, but by thoughtfully and intentionally selecting tools that both match the needs of your teams and work together seamlessly, you'll have exactly what you need to make collaboration successful. When you're looking for software to fit every team's needs, make sure it seamlessly integrates with the rest of your toolstack.
Oskar Duberg
Senior Brand Content Specialist
Hayley Campbell
Branding Expert & Content Writer