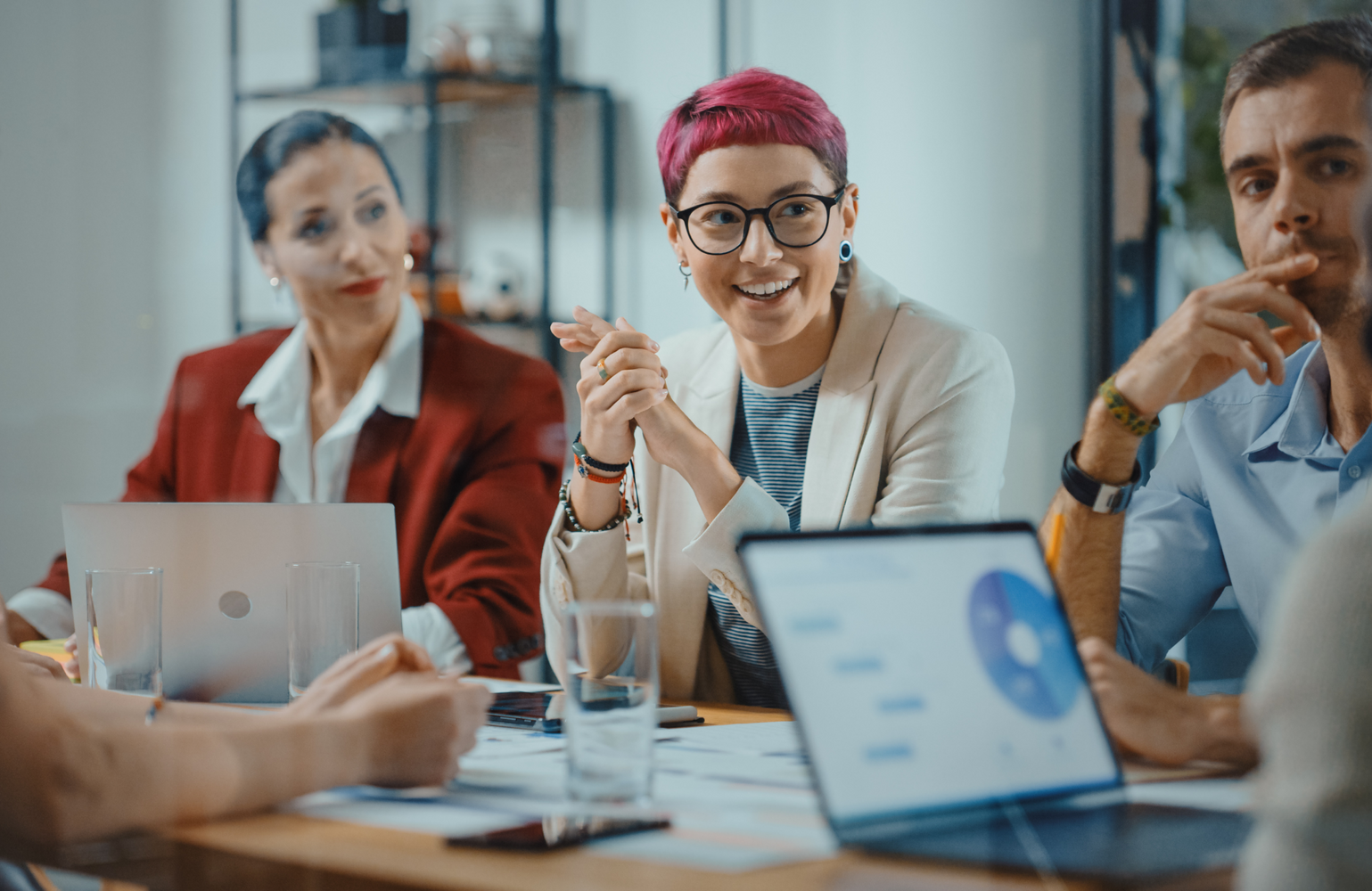 How Customer Support Helps Build Brands
Customer support is often left out of the brand-building process, but these five companies show how important it is in building brands.
At Frontify, we understand that building a strong, successful brand is a team sport. Your marketing team might create compelling campaigns that get customers coming in droves to try your product, but good ads can't help them when they have a problem. That's the role of your customer support team.
Night and day, support teams are online and on the phone, giving customers assistance when they need it. But even though customer service is one of the most important parts of building a brand-based customer experience, they're often excluded from the brand-building process.
We surveyed professionals in large enterprise companies to see how co-creative their brand development and management process was. We found that customer service ranked last when it came to brand ownership.
With a direct connection to your customers, your support team is key to helping your company succeed. These five brands show how customer support helps build a brand.
Extends Marketing Efforts for Webflow
Webflow is a no-code platform that enables users to design and launch custom websites. To help build its brand, Webflow considers customer support an extension of its marketing department that turns customers into brand advocates, so the team is ready to help whenever a customer needs a hand with their site.
"One of our core behaviors is to start with the customer," says Kai Mak, Webflow's VP of Customer Engagement. "Whether they're a free, self-serve, or enterprise customer, I want to ensure everyone has a great customer experience across the board."
To achieve this goal, Webflow's customer support team often goes above and beyond.
"We are seen as such trusted advisors and partners that we've had many examples where customers will want to launch their new Webflow website on a Monday, and our team members are working with them Sunday at 11 p.m., just to make sure everything goes off well without a hitch," says Mak.
The team's efforts have helped create satisfied customers who share their positive brand experience with others.
"Usually, all of our customers have amazing CSATs and talk about their experience with our support team," he says. "Our support is an extension of marketing where every one of those touches and every one of those experiences, given that our community is so vibrant and so vocal, leads to word of mouth."
Boosts Brand Perception for Eduflow
As a collaborative learning platform, Eduflow is building its brand on making learning "easy, social, and interactive." The company strives to make its customer support experience the same, which has helped boost its brand perception.
To make support easy, customers can get live help during U.S. and European working hours, and there's a help center for after-hours queries. And when talking to customers, the support team tries to be approachable and honest. The brand's head of Customer Success, Linde Loes Vergroesen, says this has helped the company build relationships with customers.
"Our support is down-to-earth, accessible, and responsive," she says. "We're transparent about what we can and can't do, which contributes to building a trustworthy and authentic relationship with users via our customer support channels."
With a platform based on collaboration, Eduflow has also made its support collaborative by letting users vote on feature requests or improvements from other users.
"I believe that a big part of good customer support is that you listen to your users and improve your product based on their feedback when it aligns with the product vision," says Vergroesen.
"The overall response we get from users is that we're responsive and helpful. Users mostly have a positive experience when communicating with our team, which definitely improves the way people see our company and brand."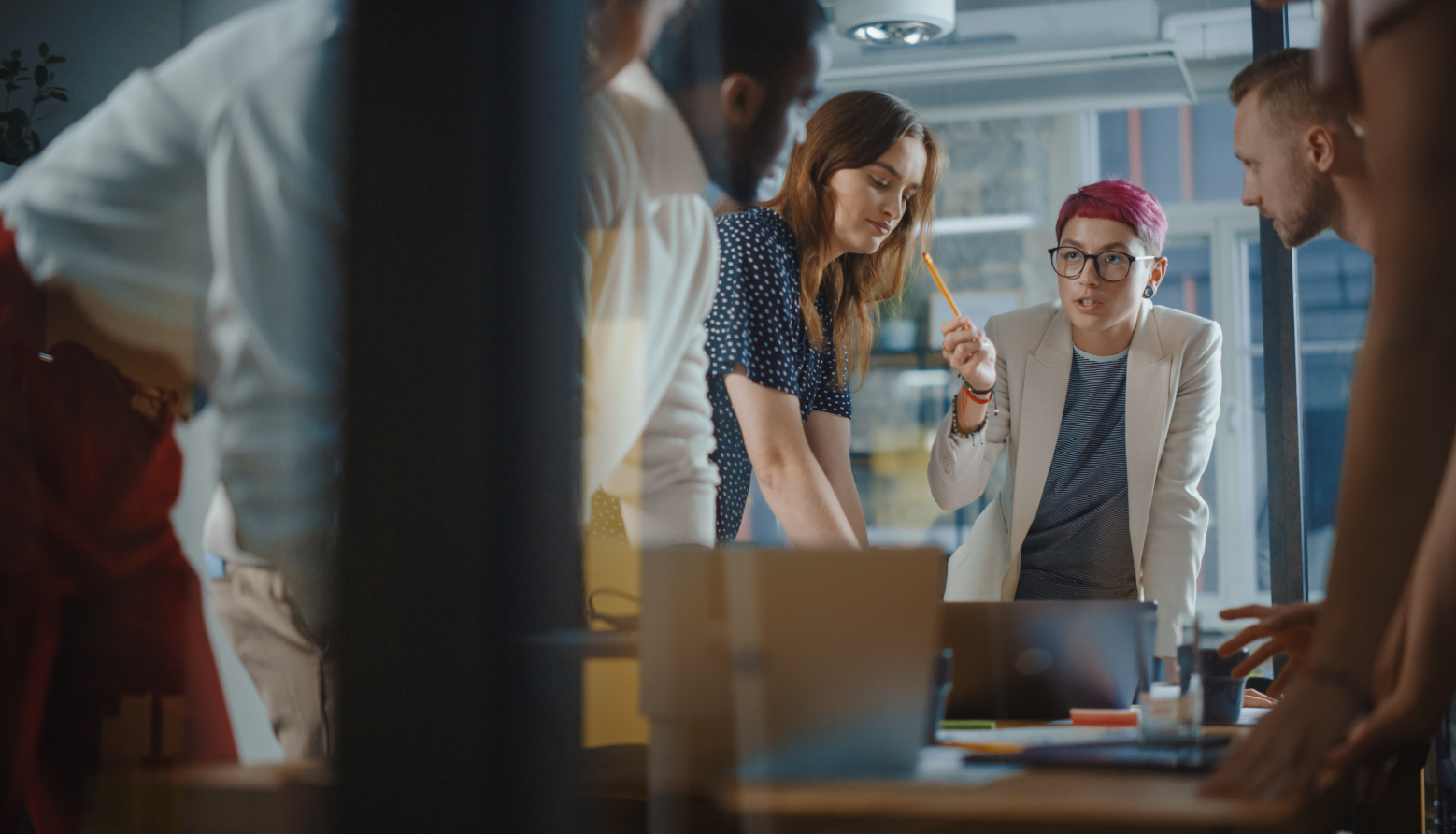 Helps Geckoboard Stand Out from Competitors
Geckoboard's software helps businesses take their important data and turn it into dashboards that everyone can access and understand. They want their customers to experience the same efficiency and helpfulness when they contact support, which has helped it stand out among competitors.
The goal of each interaction for Luis Hernández, Geckoboard's VP of Customer Success is to:
Make sure there's no need to ask the same question again on another channel.
Respond promptly.
Be personable, so customers feel that they are indeed dealing with humans at the other end and "that we truly care and genuinely want to help."
As a result, the brand has high customer satisfaction scores that rarely dip below 96%, but that wasn't always the case. In fact, when Hernández took on his role in 2014, customers often waited hours to get responses, and the company's CSAT was at 80%.
By improving customer support, the brand now has a competitive edge.
"We have heard many times from customers that 'window shop' similar apps during the trial that one of the main reasons they go for Geckoboard is our support."
Reduces Churn By Delighting Customers for CoScreen
CoScreen is a deep collaboration platform for engineering teams that lets them share and edit specific app windows on a joint workspace without sharing their entire screen. As a company founded on collaboration, they've taken a collaborative, proactive approach to customer support to delight their customers and decrease churn.
Max Andaker, the companies' co-founder and CPO, tells us the brand has "people at every level of the organization deal with support requests so that we all stay close to the reality of our users."
He says their collaborative approach helps their business and users.
"While there are certainly limits to how much this can scale, there is always value in doing this for a subset of users and having the whole organization chip in to stay close to user needs and showing that we care at every level."
To help reduce churn, the company is proactive in reaching out to customers.
"To catch many of those who may not bother to submit a support request before churning, we are working hard to build in as much proactivity and personal connection into the process as possible," he says.
They do this by responding to feedback left on the platform, even if the users don't expect it, and avoiding additional forms and impersonal automated responses as much as possible.
"We often get praise from surprised users when we respond to feedback they've left in our feedback form at the end of a session," he says. "They're just so used to companies paying little attention to this type of data."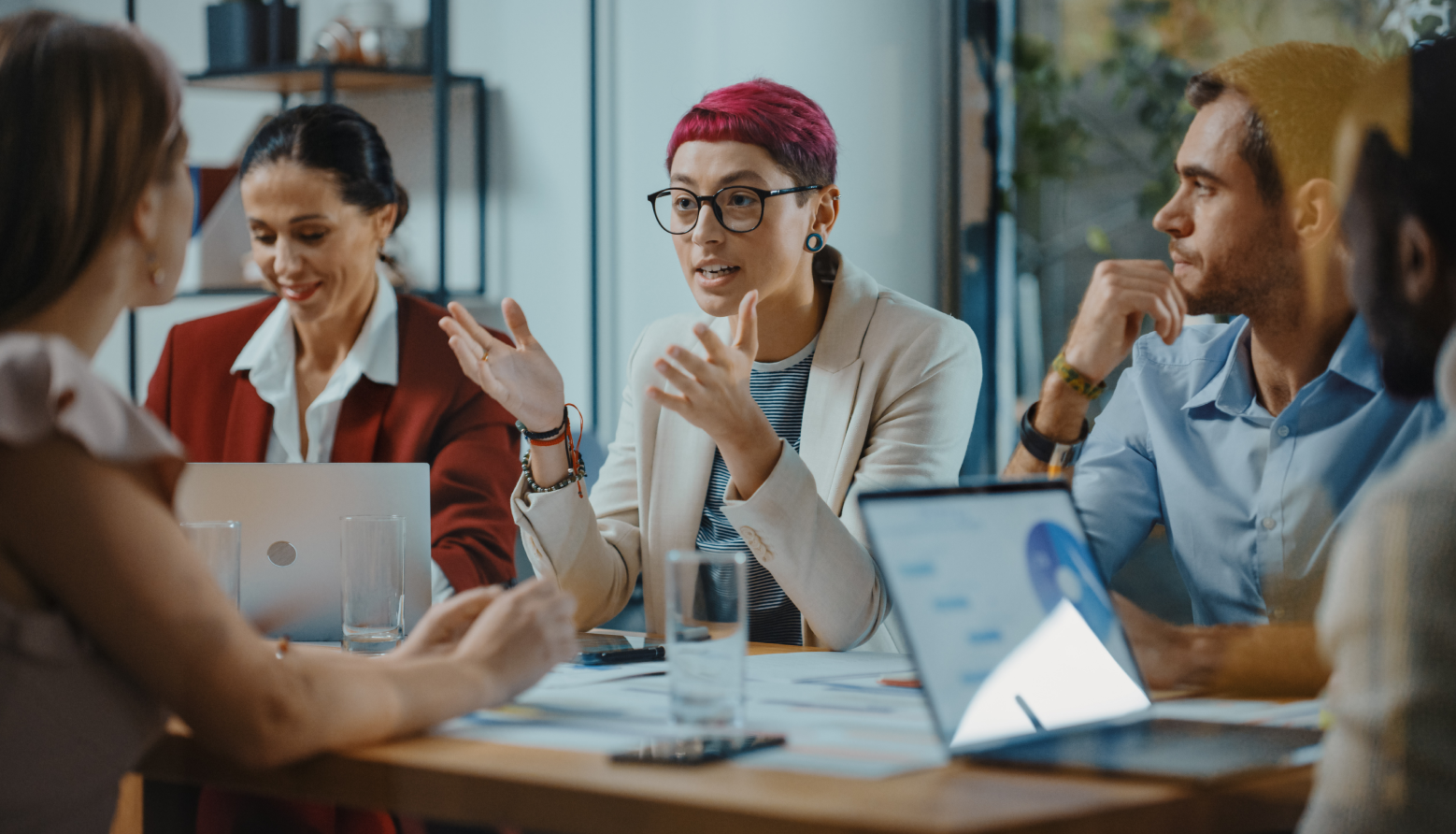 Builds Brand Trust at Mosaic
Mosaic is a strategic finance platform that helps businesses get a holistic picture of their finances and plan for the future. When it comes to financial planning, you need to trust the data, which is why "a trusted platform is part of the brand we want to build," according to Steve Groccia, Mosaic's Head of Customer Ops.
That starts with its customer-facing teams, including customer support, instilling customer trust through "our expertise in the space and our business-partnering mentality."
To make sure the company is building trust and providing consistent information across its team, it holds monthly feedback sessions to "understand what and why customers use our product and their pain points" and then "brainstorm to align messaging pre- and post-sales."
Increase Brand Consistency Across Your Support Team
We know customer service is rarely involved in the brand development process, which is probably why recent survey research shows messaging misalignment between internal marketing teams and support teams. This causes employees to "misrepresent product details and brand positions to potential clients, and in the end, the company suffers."
For a brand to make an impact, it needs to be consistent across all touchpoints. Your marketing campaigns, website copy, app design, and customer service interactions must tell the same story.
How can you improve messaging consistency among your customer support team to build a strong, consistent brand?
Improve internal documentation. Whenever there's a brand or product update in your company, create documents that clearly provide the information your team will need to communicate with customers accurately.
Make materials easily accessible. Since Frontify is a brand management platform that helps brands be consistent, we need to be consistent in how we communicate with our customers. We've found that storing all brand and product information in a central location everyone can find is an easy way to do that. This way, we're telling one cohesive brand story.
Provide brand training for employees. With a direct line to your customers, your support team should know the ins and outs of your brand to create a consistent experience across every touchpoint.
Get together in person or online. Avoid data dumps by getting together online or in person to share brand and product updates and review internal documents. This will give your team the chance to ask questions.
Include customer support in your brand-building process. Your support team understands customers' pain points and can help you build a strong, consistent brand.
Democratize Your Brand Building Process
Building a brand isn't just the job of the C-suite or marketing department. Almost 70% of our survey respondents said they want more brand ownership. It's time to democratize your brand development process and include customer support.
Your customer support team helps you stand out from competitors, build brand trust, boost brand perceptions, and build positive word of mouth. They should be part of your brand-building process.
Oskar Duberg
Senior Brand Content Specialist