Unify Your Brand
Simplify brand management with a platform that connects everything (and everyone) important to the growth of your brand.
Nobody owns a brand – it's shared by the whole organization. Keep everyone on-brand while saving time with easily accessible, editable, and up-to-date digital guidelines.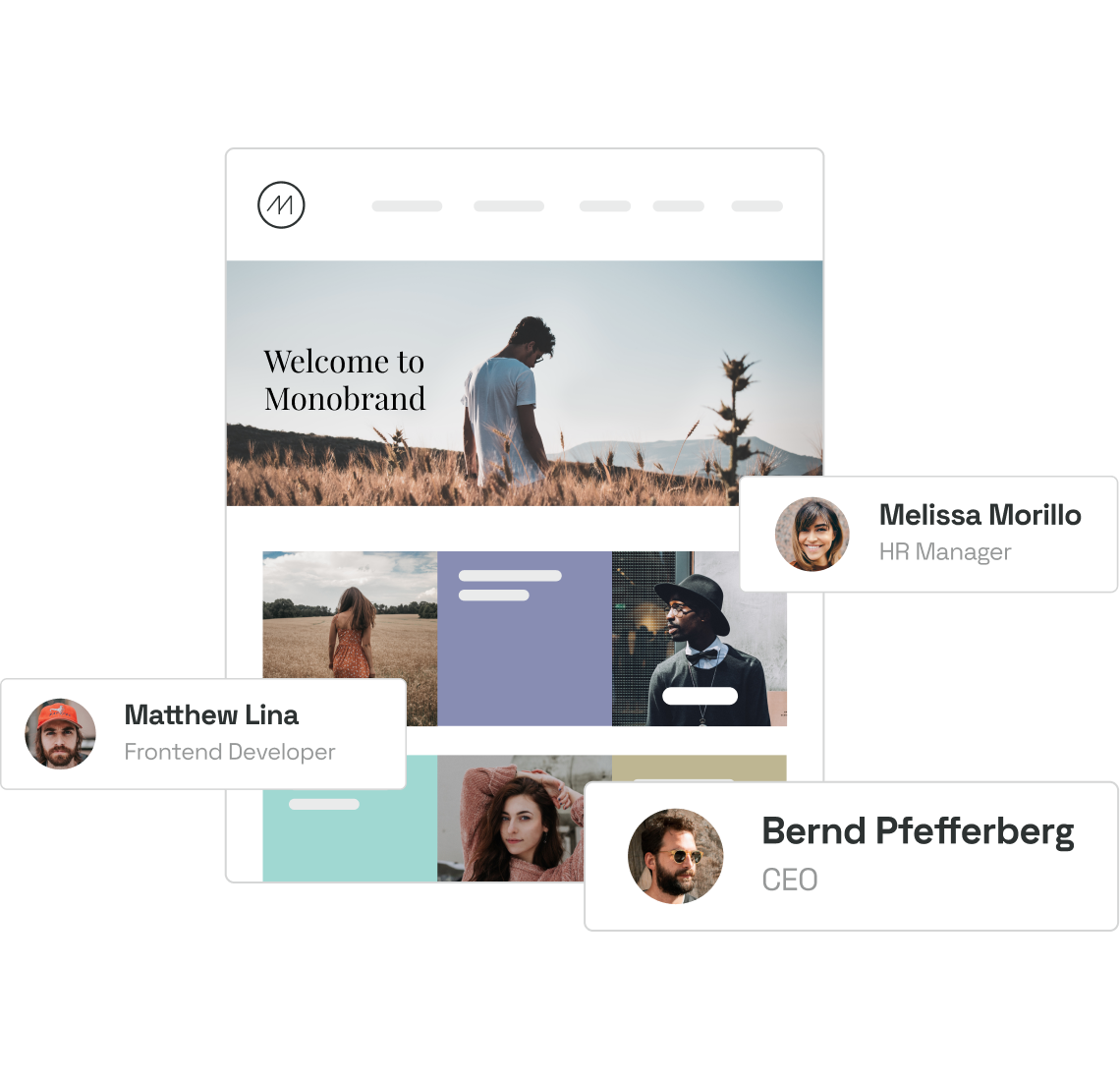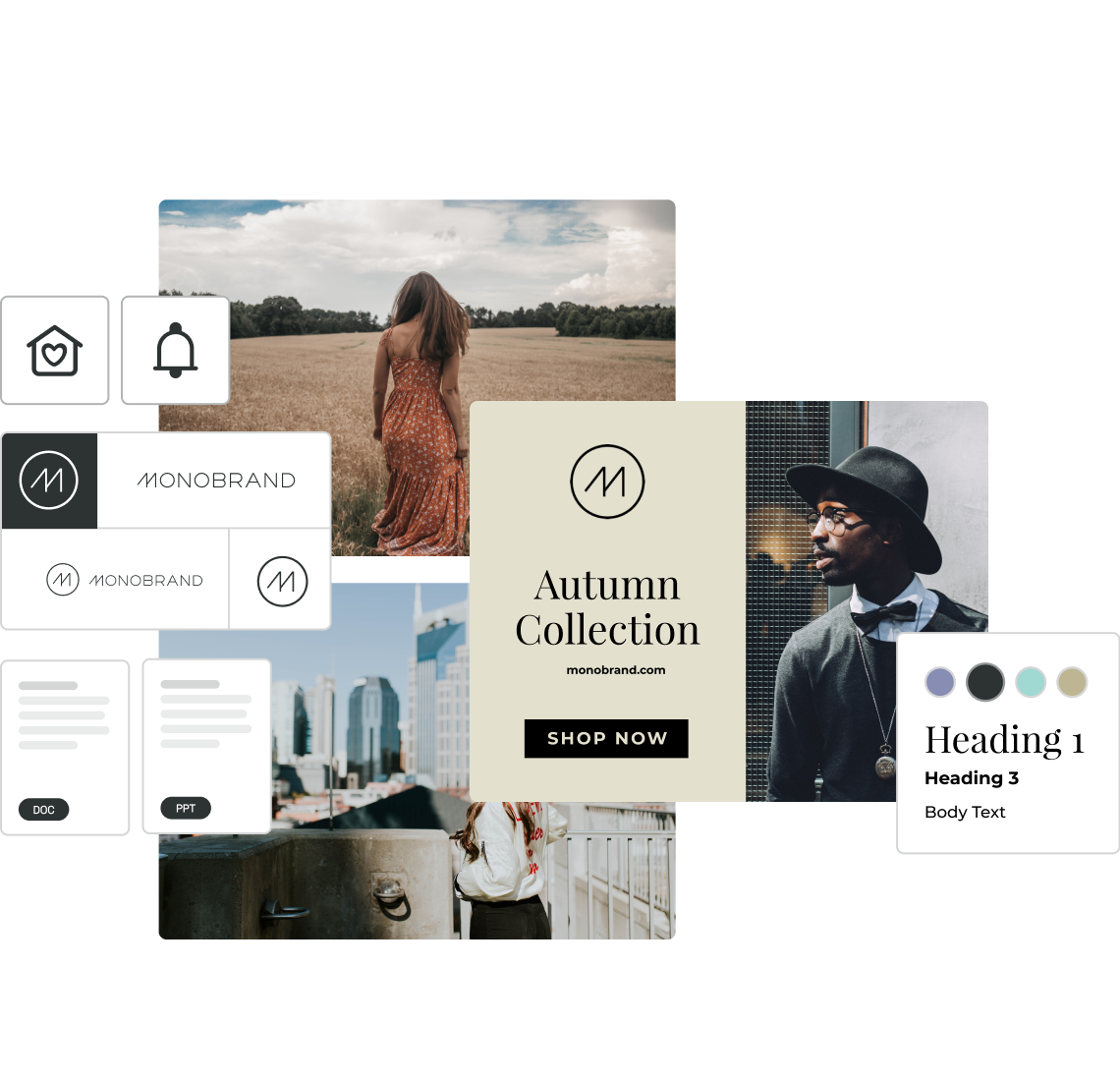 Give your brand a central, digital home – your asset libraries will become friendly neighbors with it and keep everything (and everyone) together.
Cross-team collaboration can be easy. Work with other designers, marketers, and agencies without endless file sharing - having one platform for approvals and giving actionable feedback to move things forward together.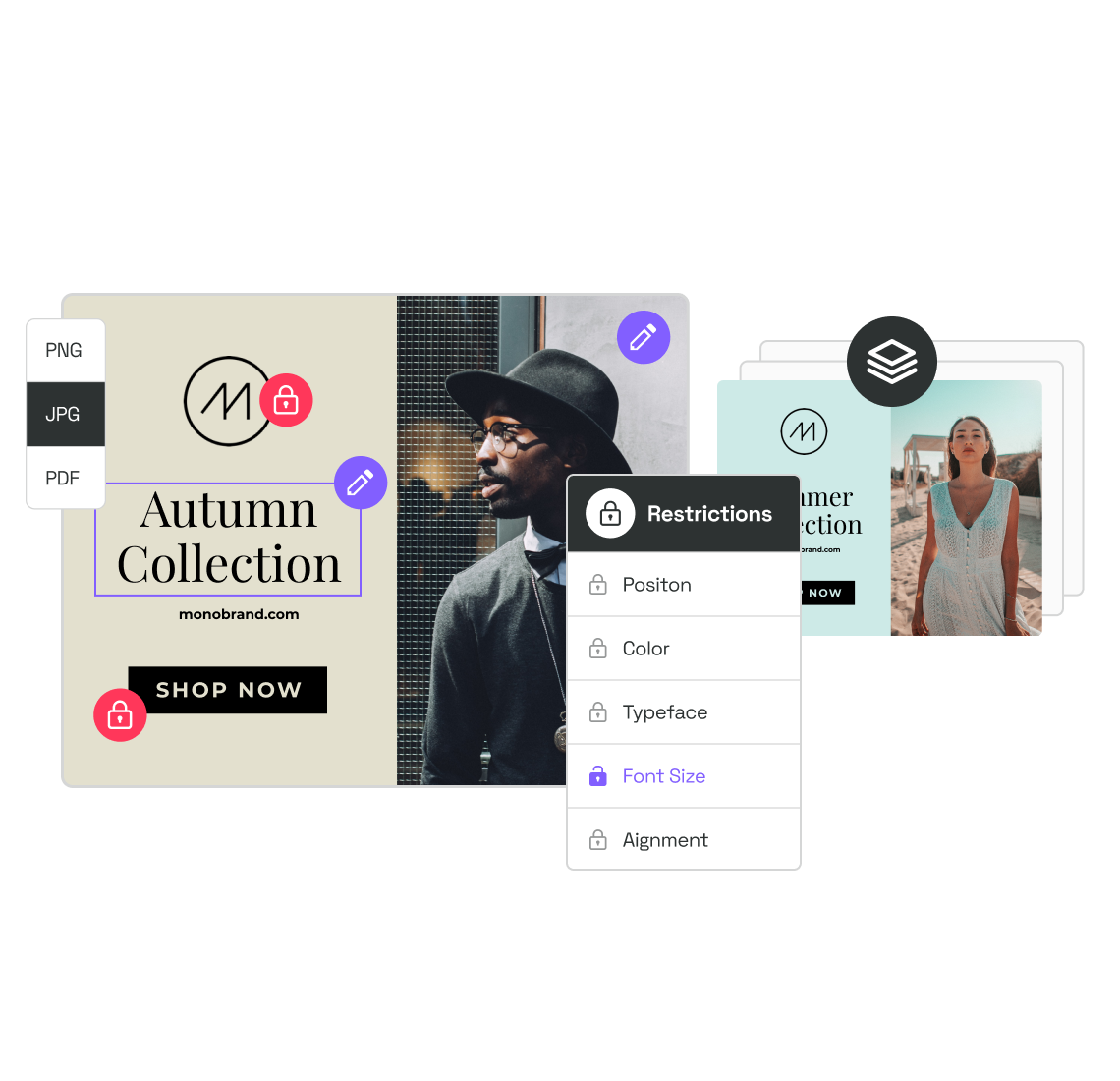 Digital & Print Templates
Help teams without design know-how create ready-to-publish visuals for the digital and offline world (such as a business card) on their own, with templates that encourage autonomy and keep everyone on-brand.
Integrations & Ecosystems
Connect your brand platform with the tools you already use and love for design, communication, productivity, marketing and more. You'll find Frontify's helping hand in different tools throughout the day and can pull assets into other tools directly from our desktop app.