Learn how to rebrand with our 3-step plan
Rebranding is sometimes necessary to adapt to a changing market. Download our free guide to discover how you can best get your brand that well-needed makeover.
Download your guide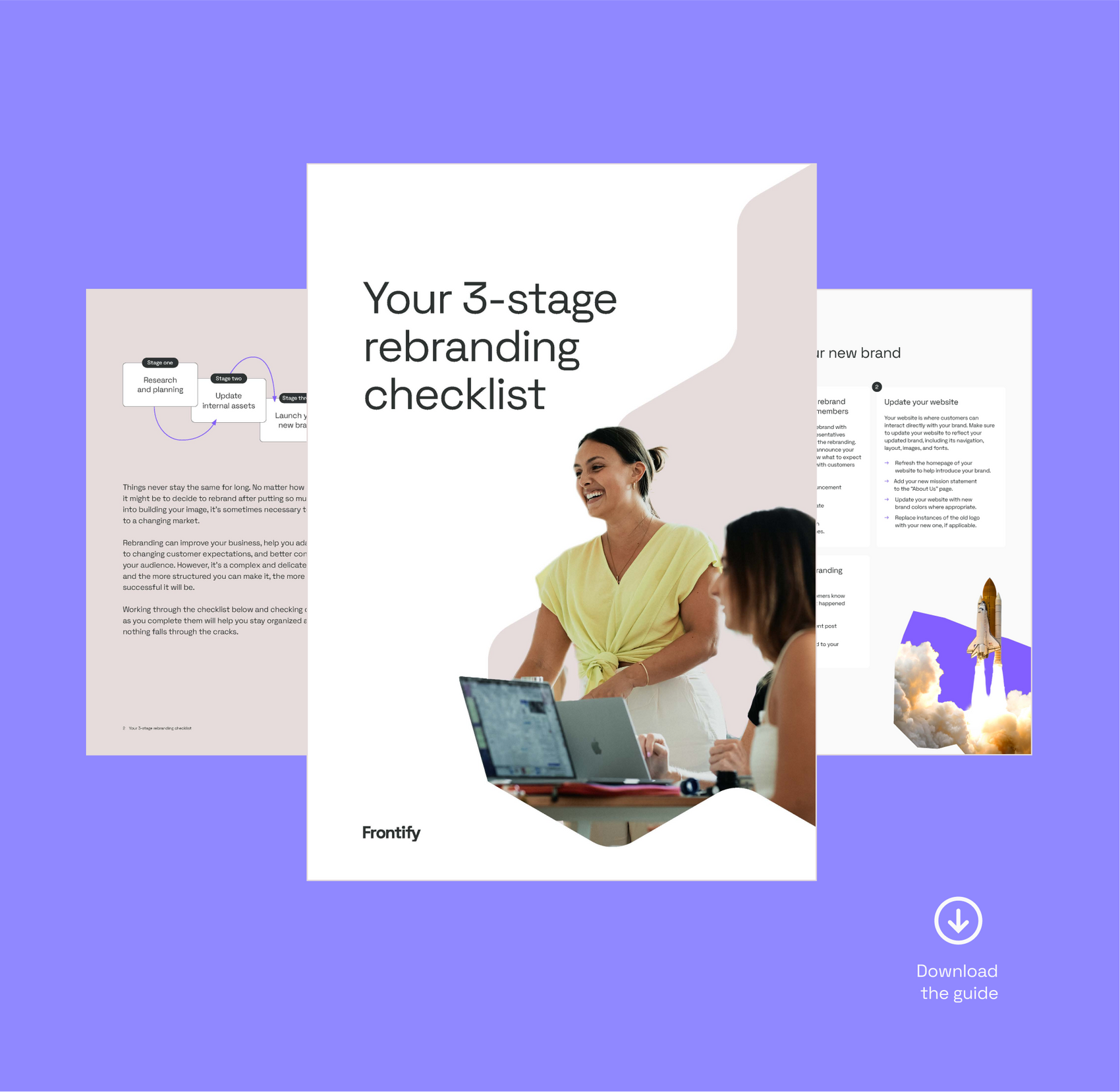 Ready to see Frontify in action?
Frontify covers all ends of the brand management lifecycle, so your brand continues to evolve and grow to be its very best.