The Agency/Brand Disconnect: Finding a Way Forward
The relationship between agencies and marketers is evolving. New research reveals widespread brand dissatisfaction with agencies. But there's light at the end of the tunnel: There are also clear ways for agencies to bring value back to their clients.
In a study we conducted in cooperation with Ad Age Studio 30, which surveyed agencies and CMOs about their expectations and satisfaction rates when working together, we could see clear patterns of how differently brands and agencies view their roles.
Get Key Insights About:
The paradox of who should really own the brand strategy (agency or client)
The clear satisfaction gap between clients and agencies today
How to improve the relationship between agencies and their clients
What the future of creative agencies might look like and how to succeed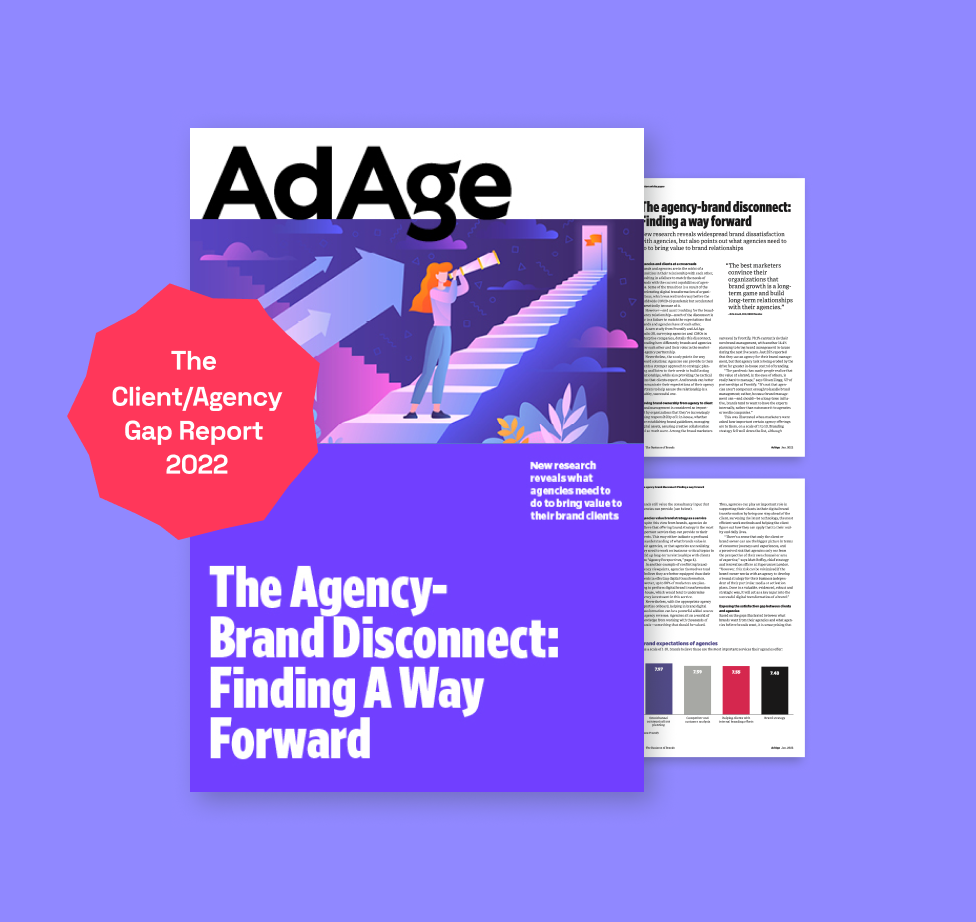 "
How smart you are, as an agency, affects the growth of both the agency and the client. Some agencies are just end-point solutions, and some are simply resource support. Other agencies seek to change the direction of a business, and become deep and entrenched partners.
"

Trevor Hubbard
Global CEO at Butchershop Global