Klarna's Unicorn Makeover
Fireside chat with David Sandström (CMO) & Tove Langseth (Creative Director) from Klarna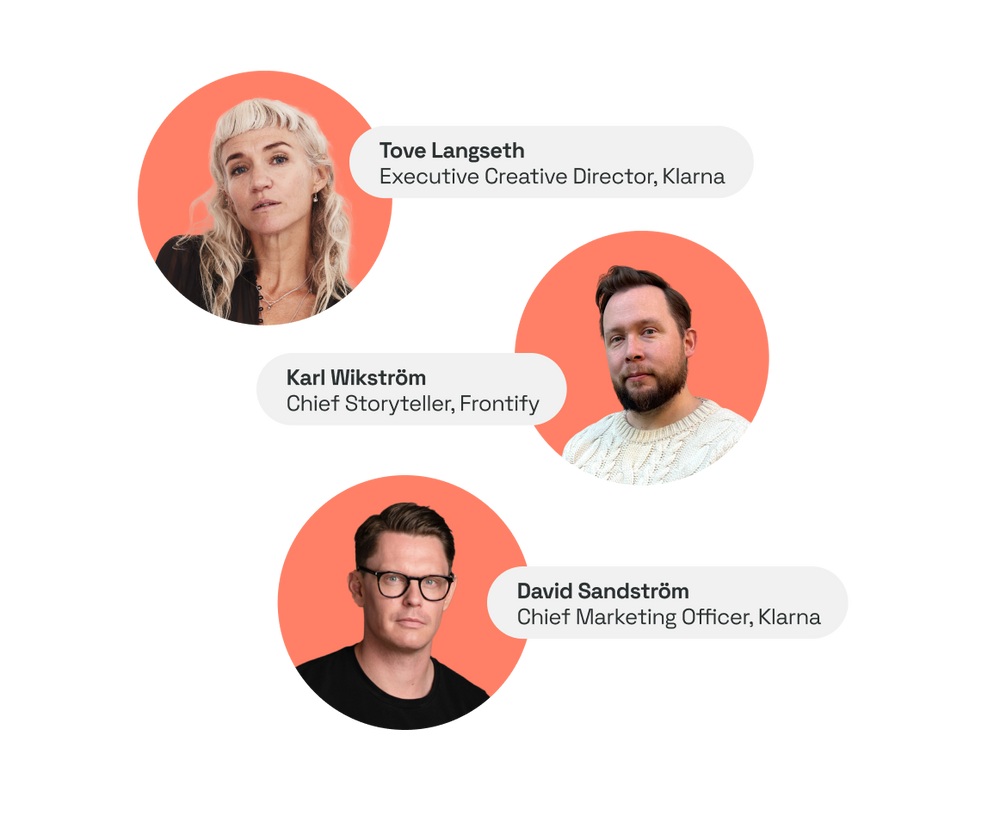 As the days get shorter and the weather turns chilly again, it's the perfect time to gather by the (proverbial) fireplace:
Karl Wikström, Chief Storyteller at Frontify, welcomes David Sandström, CMO of Klarna, and Tove Langseth, Klarna's new Executive Creative Director, to speak about Klarna's bold brand identity and its rule-breaking rebrand that fuelled a whole business transformation.
The fireside chat will chronicle the past, present, and future of Klarna's brand identity. David and Tove will discuss what the years of experimentation have taught them about brand identity in design, marketing, and storytelling.
Watch the recording, and get inspired by Klarna's exciting brand story!
Executive Creative Director Klarna
Tove Langseth is one of Sweden's most recognized creatives and Creative Directors. She started off her career at the legendary agency Paradise DDB where she created some of the agency's most famous campaigns. After ten years as Creative Director at NORD DDB Stockholm, she co-founded underwear brand Closely with the aim to disrupt the underwear category. She recently joined Klarna as Executive Creative Director. Tove has won every major creative award there is, including the Grand Prix in Cannes. In 2018 she took place in the Swedish creative Hall of Fame.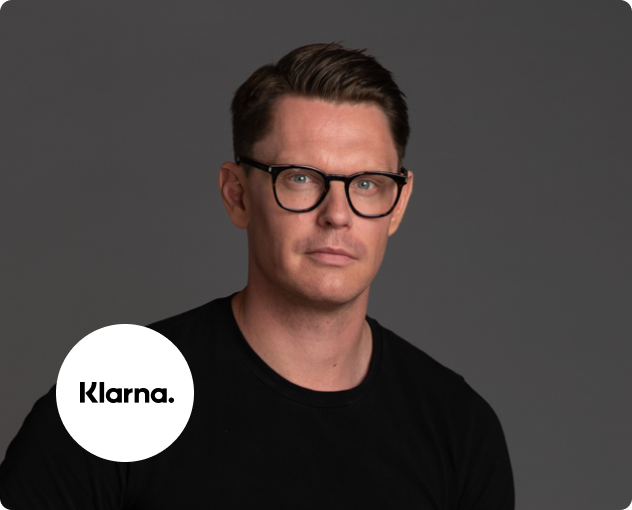 CMO Klarna
David Sandstrom currently serves as Chief Marketing Officer at Klarna and is a member of the company's executive management team. David joined Klarna in 2017 where he led the fintech company through an extensive brand transformation, from one of many financial institutions that held a "trustworthy blue" look and feel, to a consumer lifestyle brand, shopping platform meld with a fully licensed bank, all with a hot pink edge. He is responsible for everything related to consumer growth, design, marketing, brand, communications and sustainability. During his time so far at Klarna, David has overseen several pioneering marketing campaigns inserting the brand into pop culture discussions and garnered international attention; from working with high profile celebrities such as Lady Gaga, Snoop Dogg, A$AP Rocky and - most recently - Paris Hilton, to launching the company's first-ever Super Bowl spot. Prior to joining Klarna David was the CEO of one of Sweden's foremost advertising agencies, DDB.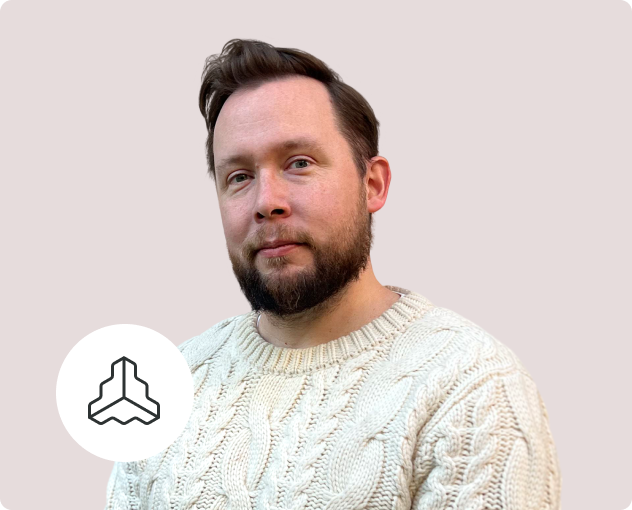 Chief Storytelling Officer Frontify
Karl Wikstrom serves as Chief Storyteller at Frontify, and has worked in the creative advertising industry for over 15 years as a strategist, copywriter and creative leader. Before leaving his role as a creative and partner at NOA/Åkestam Holst for Frontify, he worked at TBWA, Volt, Lowe Brindfors and DDB - with Tove and David as his colleagues and collaborators at DDB, but left just before they started working with Klarna. Magnus Jakobson, ECD at Åkestam Holst, once described Karl as: "Sweden's best creative strategist - as if 100 clever strategic thinkers were using one body as some kind of host animal."
Learn more about:
How to start your rebranding by working backward and look at the smallest possible asset
How to be bold by breaking rules in a traditional financial industry
How partnering with celebrities help fueling the brand transformation and entering the new markets
Watch the session now.