Frontify DAM Implementation Guide
Unser exklusiver Guide gibt euch praktische Hilfestellungen, für die richtige Wahl eines modernen DAM-Tools, sowie Tipps für die erfolgreiche Implementierung im gesamten Unternehmen. Lade dir jetzt den kostenlosen Guide herunter.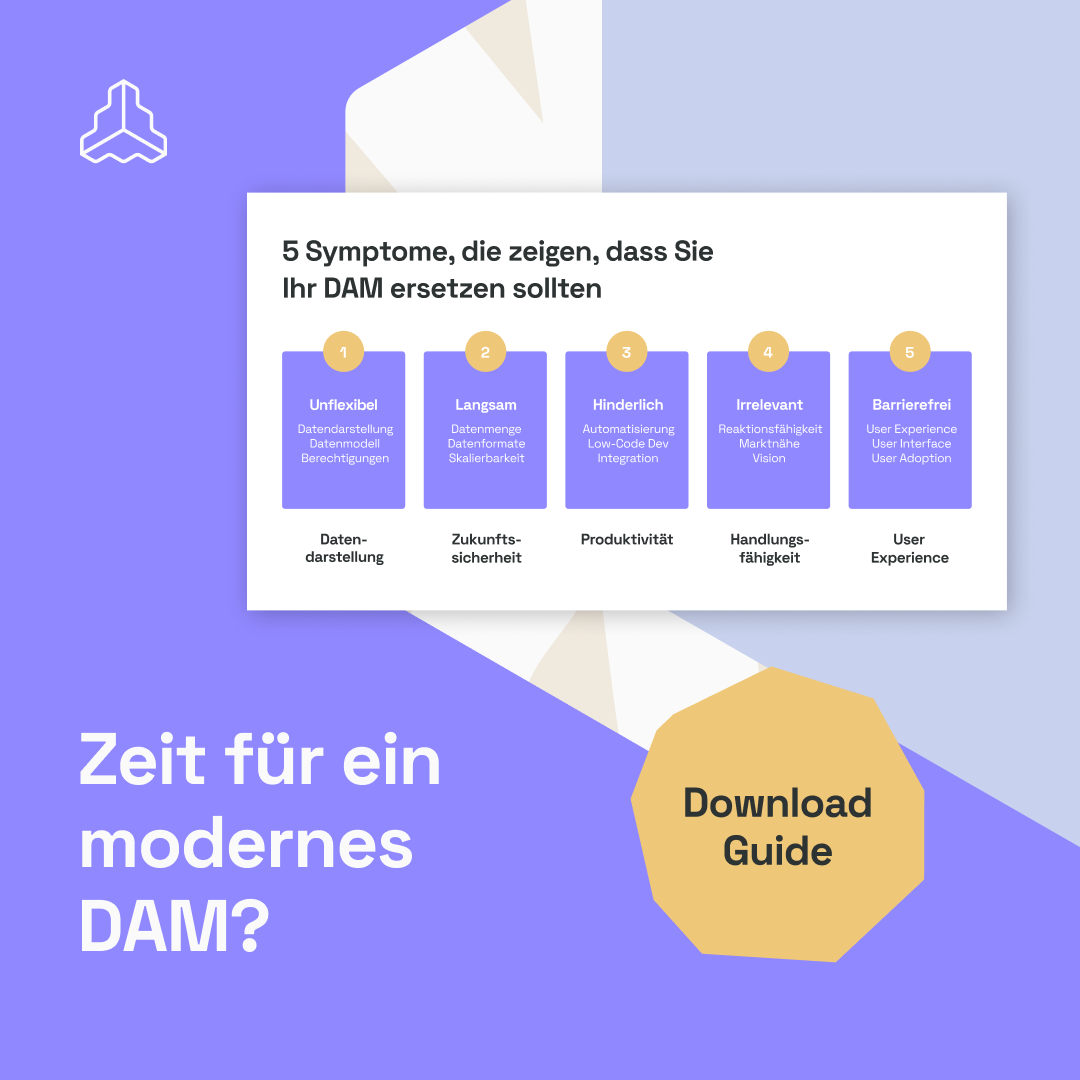 Über den Guide
Was sind die aktuellen Trends im Digital Asset Management?
Welche Features muss eine DAM-Lösung bieten, um zukunftsfähig zu sein?
Wann ist der richtige Zeitpunkt für einen DAM-Wechsel und wie führe ich diesen durch?
Diese Fragen beantwortet dir unser exklusiver Guide mit den Key Insights aus unserer aktuellen DAM-Webinar Serie mit unseren Expertinnen und Experten von MAN, dampioneers und gateB.
Sichere dir jetzt ein kostenloses Exemplar.
Frontify's Connected Solutions
Our platform covers all ends of the brand management lifecycle, so your brand continues to evolve and grow to be its very best.