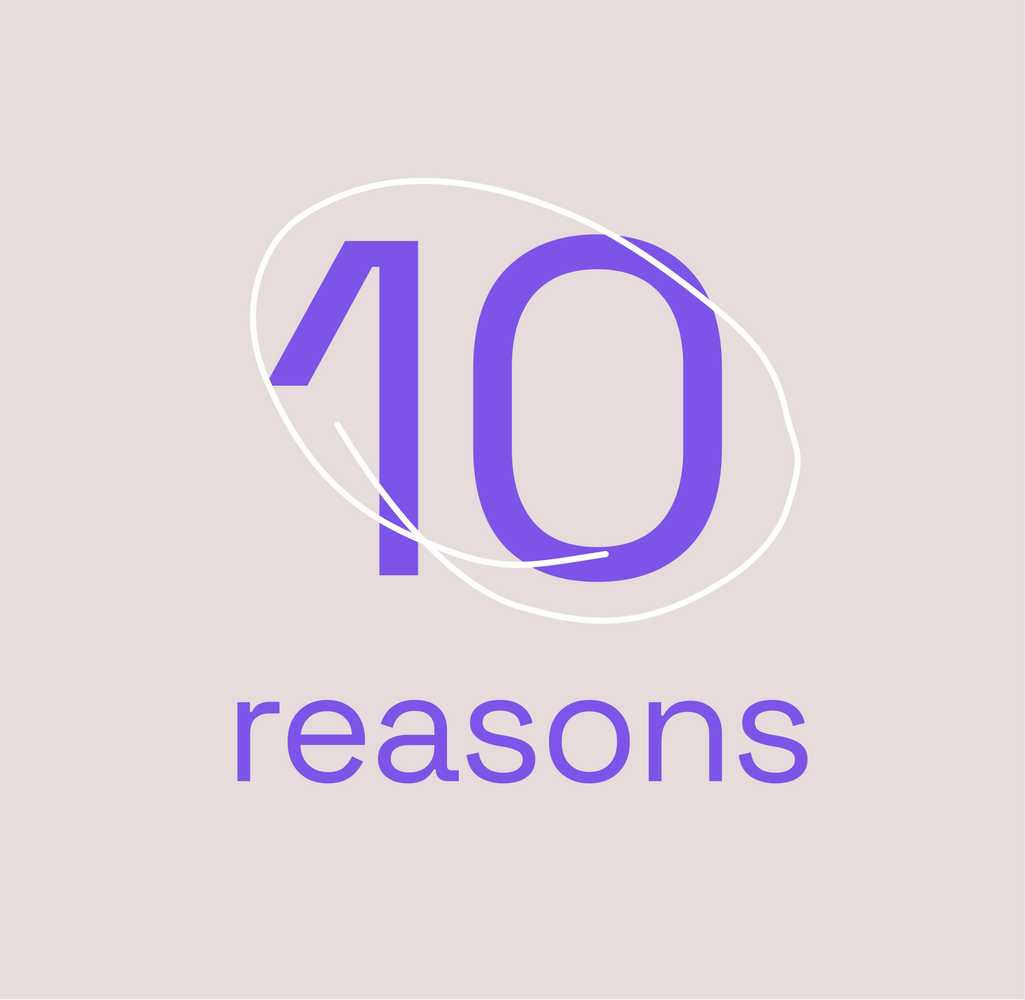 10 reasons you should continue investing in your brand during a recession
The only way out is through. This quote rings true for riding a rollercoaster and managing a brand through a recession.
Some of the world's most successful brands were built during recessions: WhatsApp, Airbnb, Uber, and IBM all emerged during economic downturns, for example. The lesson that we must invest in our brand builders during an economic downturn is one that previous recessions have taught us again and again.
We've gathered 10 science-backed lessons on why you should never stop investing in your brand. These lessons are especially relevant now, as global recession warnings, layoffs, banking turmoil, and interest rate hikes loom.
The evidence: Why you should continue investing in your brand — come rain or shine
1. This, too, shall pass: Most recessions don't last long.
Rotation through seasons of business is unavoidable. When business is good, it seems like spring, and we plant seeds for future growth. In the summer, we nurture and optimize. In the fall, we harvest the fruits of our labor: tangible sales. In the winter, we must bide our time and recover before doing it all again. The mistake many brands make is to treat one hard winter as a never-ending season: 75% of recessions end within a year, and 30% only last two quarters.
Analysis of past recessions shows marketers tend to overreact to economic turbulence, slashing advertising budgets far beyond actual GDP losses. Worst of all, turning off marketing impacts profit anywhere between six months to three years (Wunderman & Thompson, 2020). This means that the long-term costs of cutting marketing spend far outweigh the short-term gains, if any. Brands are better off optimizing spending in other areas, particularly since the ROI of brand building increases sharply in a downturn (more on that later).
2. You have an open offer to take your place at center stage — will you take it?
Remember the cereal Post? Yeah, didn't think so. Back in the 1920s, Post was a leader in its category. At the time, the well-known Kellogg's cereal brand of today was falling behind Post. When the Great Depression hit in 1929, Post cut its advertising budget. Kellogg's, however, decided to double it (Wunderman & Thompson, 2020). Then came Kellogg's era of "Snap, Crackle, Pop," its profits grew by 30%, and the rest is history.
Any moment of uncertainty, particularly an economic one, is ideal to capitalize on excess share of voice (ESoV, a share of voice above market share). When others reign in their spending until "it all blows over," a surplus of extra space is created for your brand to step forward into the limelight. In the 2008 recession, advertising expenditure dropped by 13%. As a result, statistics show 3.5 times more brand visibility for the brands that maintained their marketing output (ICAEW, 2022). Brands that continue to invest during a recession enjoy the double benefit of a surge in their ESOV without increasing their spending to achieve it (Ritson, 2023).
3. Brands that invest during a recession recover faster.
To take a short-term approach to marketing budgets is like chopping off the terminal bud of a plant, doing more harm than good to growth later down the line. Brands that decrease their share of voice in a recession risk suffering a proportional decrease in market share. Meanwhile, strong brands recovered nine times faster from the 2008 financial crisis (Field & Binet; BrandZ, 2019).
Why? Those brands held their nerve and share of voice, and they bounced back strongly when recovery came. Brands that invested in ESOV through the recession saw five times as many large business effects — such as profit, pricing, share, and penetration — and 4.5 times the annual market share growth (Field, 2008). Around 60% of brands that increased media spend in the last recession saw greater ROI. Notably, the brands that spent more, not less, on paid advertising saw a 17% increase in incremental sales (Analytic Partners, 2022).
4. Stopping brand investment will hinder your business for years to come.
In the 1990-91 recession, McDonald's decided to cut its advertising spend and promotion budget. As a result, they created space in the market for the now widely known Pizza Hut and Taco Bell. Pizza Hut managed to increase its sales by a whopping 61%, and Taco Bell saw its sales escalate by 40%, while McDonald's sales decreased by 21% (Wunderman & Thompson, 2020).
This was possible because consumers are strongly habitual, so any share lost is harder to recapture as the economy expands again (Ehrenberg Bass Institute, 2021). Brands that cut marketing spend to zero in a recession can take up to five years (!) to catch up with those that maintained marketing spend. Halving your marketing budget in the first year of a recession can decrease that recovery time to three years, but the long-term effects of cutting costs are still strikingly devastating. So, when making your budget decisions, remember that winning back market shares can be more costly — especially for consumer brands, as many purchases are habitual — and it's more expensive to win back customers who have left.
5. Recession-proofing now will cushion your brand for the next hit.
What about when the curves point upward again? That's what Toyota thought about carefully: When the recession hit the United States in 1973, the car manufacturer committed to a strategy that brought in high sales in the boom time. When the recession ended in 1976, Toyota surpassed its rival manufacturer, Volkswagen, as the top imported car manufacturer in the US (Wunderman & Thompson, 2020). In the 2008 recession, Toyota took the opportunity to launch the Toyota iQ — the smallest four-seat car in the world at the time — to offer a cost-effective solution to economically stretched buyers. The car didn't take off post-recession but remains a testament to their recession-proofing strategy. In 2011, they continued to find unique ways of staying afloat, maintaining job security, and increasing efficiency. By February 2022, as the coronavirus damaged the global economy, Toyota still topped Volkswagen as the largest car manufacturer in the world by sales volume.
Building your brand not only helps drive your business when business is going well, but it also prepares your brand for the next slump. If you don't survive but thrive in a recession, your business will grow exponentially, often far beyond the growth of your competitors.
6. Most buyers are future buyers.
Right now, it's all about delayed gratification. Marketing to future buyers is key in any economy, especially for B2B brands. At any given time, 95% of customers in B2B are out-of-market, and only 5% are in-market. In a recession, most big B2B purchases are delayed. Delays in purchases reduce the number of in-market buyers, and that's technically what a recession is — a reduction in economic activity for two successive quarters. So the 5% of current buyers shrinks to approximately 1%, and the 95% of future buyers swells to around 99%. With Analytic Partner's ROI Genome report revealing that brand messaging outperforms performance messaging 80% of the time today, the brand builder's role in bringing those customers in-market is more important than ever.
Simply put, in a downturn, economic demand shifts to future buyers. So once business returns, ensure your door is the first one they knock on.
7. Your competitors are investing in their brand tech stack.
Brands are increasing — and will continue to increase — their tech spending every year to drive growth. Back in 2009, worldwide spending on enterprise software was USD 225.1 billion. Since then, it has frequently exceeded 10% growth, year on year. By the end of 2023, worldwide spending on enterprise software is expected to reach USD 755 billion (Statista, 2023). What's more, we're rapidly shifting toward a buyer-centric digital model, likely due to the influence of the pandemic on buying behaviors (Gartner, 2020). By 2025, it's predicted that 80% of all B2B sales interactions will occur on digital channels. Reducing spending on your tech stack at this point will significantly reduce your brand's competitive position in the marketplace.
PwC's Pulse Survey (2022) confirmed the situation when it revealed that 53% of executives are increasing their investments in digital transformation, despite economic uncertainty. Half of the respondents plan to boost budgets for IT, cybersecurity, and customer experience. In response to CFO Dive's questions on tech budgets during the recession, Kathryn Kaminsky, PwC's Vice Chair and Trust Solutions Co-leader, shared that "after more than two years dealing with uncertainty related to the pandemic, business leaders recognize the urgent need to focus on growth in order to compete." Use the slowdown to your advantage: Take the time to properly implement and test new solutions that make your brand fit-for-fight amid this fast-moving and tech-focused market.
8. Crisis means problems. Problems are exactly where brands thrive.
What are businesses for if not to solve problems? An economically challenging time often puts promising innovations on hold. Those that forge ahead with innovation reap the rewards. Research by McKinsey & Co revealed that brands that sustained their innovation efforts during the 2009 financial crisis were able to outperform their market average by 30% and continued to accelerate growth for the following three to five years.
One such powerful example is Amazon's strategy during the 2008 recession, in which it invested in its Kindle product and services. This led not only to sales growth of 28% but became the driving force behind creating the first year in which e-books were more widely read than printed books (Wunderman & Thompson, 2020). While Amazon has experienced its share of challenges during economic downturns, most recently resorting to thousands of layoffs. The company's strategy to maintain innovation while other brands decided to bide their time and close their wallets is perhaps what enabled it to dominate this particular niche market and maintain its competitive edge.
9. Balance is the secret — brand is part of the answer.
One well-known examination of businesses during a recession is "Roaring Out of a Recession," which assessed 4,700 public companies across three separate global recessions (Nitin et al., 2010). This analysis showed that the 9% of companies that came out of the recessions in better shape than when they went in were the ones that "reduced costs selectively by focusing more on operational efficiency than their rivals do" instead of cutting the number of staff members relative to peers, and doing so "even as they invest relatively comprehensively in the future by spending on marketing, R&D, and new assets."
Simply increasing spending in a particular area is not the answer. Neither is dramatically cutting costs for short-term gain. Continuing to invest in marketing, though — and, by extension, your brand — appears to be part of a much larger puzzle. And balance seems to be the piece that completes it.
10. Some brand seeds you sow now will likely bloom early.
Recent research shows that brand building is not just a powerful long-term growth tool but also an effective short-term sales tool — even more so than short-term sales ads. In the words of Mark Ritson, "the short does not deliver the long," but "the long does deliver the short."
Marketers have often strived to make the long and the short work together, aiming to synthesize long-term growth and short-term profit. From its near real-time database of almost 18,000 ads measured over the past four years, research firm System1 showed that sales ads deliver limited long-term effects while brand-building advertising offers both long- and short-term benefits. In a summary of System1's findings, Ritson predicts a new era of brand building: "There is a change in the air among big brands as 2023 begins. Yes," he wrote, "there are recessionary headwinds, but it does seem that the context is swinging more favorably toward longer-term brand building after a dangerous decade-long flirtation with short-termism."
Look at the bright side: Recessions can help you gain and strengthen market leadership
Investing in areas such as share of voice, technology, and branding drives long-term profit growth and sustains brands during recessions.
The value of branding is that it sets us up for success in the long term and short term. Marketing, particularly brand advertising, is too often falsely seen as a cost rather than an investment to increase income, but countless studies have shown that saving money on brand is a strategy that will cost you dearly.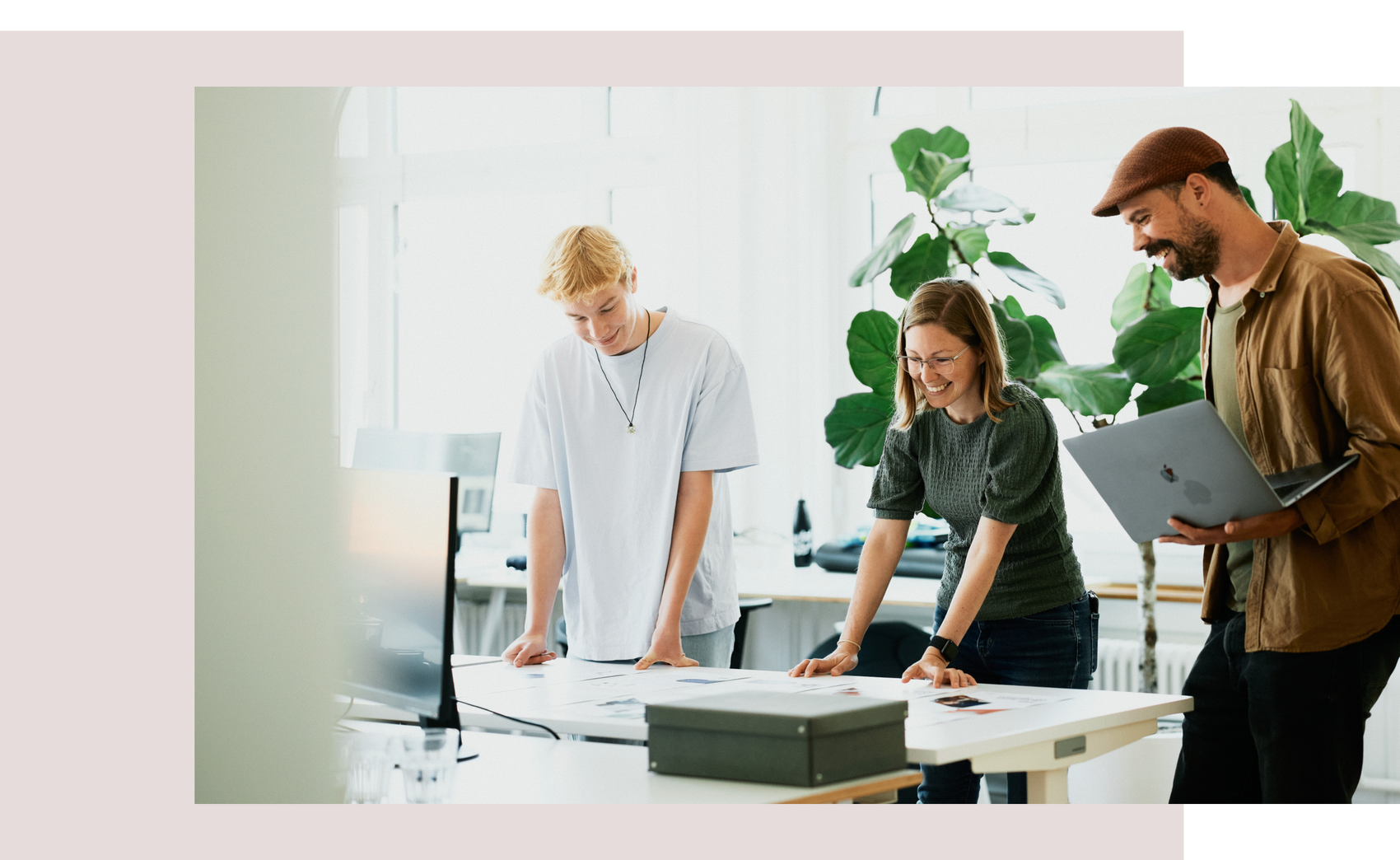 And remember to celebrate the brand builders for what they do best: plant the seeds of business growth. In the words of Voltaire, to build a better world, "we must cultivate our garden."
Sources
Analytic Partners. (2022). Brand marketing outperforms performance marketing 80% of the time.
Analytic Partners. (2022). ROI Genome Intelligence Report - The Rules of Recession-Proofing: How to Maintain Advertising Effectiveness in Challenging Times.
Bar Am, J., Furstenthal, L., Jorge, F., & Roth, E. (2020, June 17). Innovation in a crisis: Why it is more critical than ever.
Ehrenberg Bass Institute. (2021, May 11). Effective brand growth: Acquisition or retention?
Enavate. (2022, October 28). How To Prepare Your Business for a Recession: Invest in Technology.
Field, P. (2008). Advertising in a Downturn. Institute of Practitioners in Advertising.
Field, P. (2021). Advertising in Recession — Long, Short, or Dark?
Field, P., & Binet, L. (2013). The Long and the Short of It: Balancing Short and Long-Term Marketing Strategies. Institute of Practitioners in Advertising.
Field, P., & Binet, L. (2019). Brand Z Global.
Flood, E. (2022, August 19). Companies boosting tech budgets despite recession risk. CFO Dive. Retrieved March 2, 2023, from
Gartner. (2020). Future of Sales.
ICAEW. (2022, August 5). Why marketing is essential in a recession. ICAEW.com. Retrieved March 2, 2023, from
Kelly, C., & Adams, P. (2022, August 2). Marketers gain ROI during recession by increasing media spend, study says.
Nitin, N., Gulati, R., & Wohlgezogen, F. (2010). Roaring Out of Recession.
PwC. (2022). PwC Pulse Survey: Managing business risks.
Ritchie, J. (n.d.). Why a Recession Is a Great Time to Invest In Your Brand.
Ritson, M. (2023, February 1). Brand-building ads boost short-term sales, and now you can prove it.
Statista. (2023). Total Enterprise Software Revenue Forecast.
Weinberg, P., & Lombardo, J. (2022, March 4). The 'Flippening' will usher in a Golden Age of B2B marketing.
Weinberg, P., Lombardo, J., & Carroll, N. (2021, September 2). The 95:5 rule is the new 60:40 rule.
Wunderman & Thompson. (2020). How Brands Can Win in a Recession.