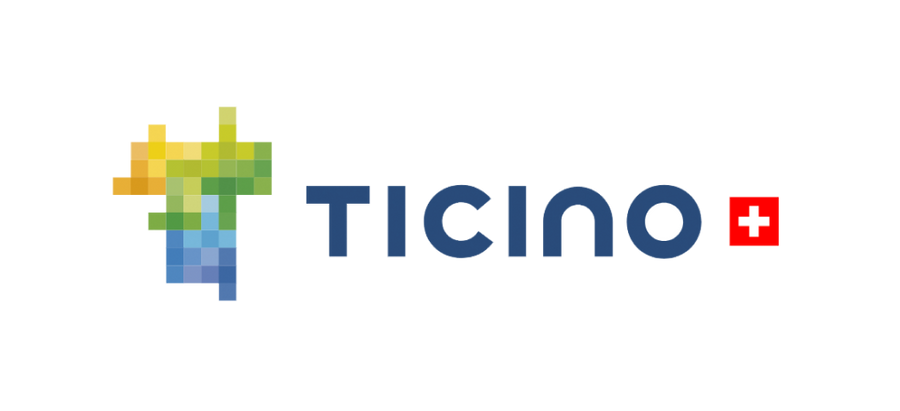 From Ticino to the World
Ticino Turismo is the official tourism company of the Swiss region of Ticino. They're entirely in charge of the marketing and coordination work of their home canton's tourism operations worldwide. While being a fairly small company of merely 40 people – yet operating in several international markets – they're forced to rely on various external partners and agencies to stay on top of the game.
Ticino Turismo uses Frontify since 2017
In the spring of 2018, we sat down with Luca Preto from Ticino Turismo, and Giuseppe De Luca from their design agency Sketchin, to talk about the redesign of the Ticino Turismo brand – aimed to reflect the very essence of the region, and spread it throughout the world; from Italy, Germany, and Switzerland to China, Russia, and India.
One of the main reasons for acquiring a brand management platform like Frontify was to overcome the complete absence of dynamic guidelines. Ticino Turismo was previously using an old static brand manual. It was often out of date, and it lacked all sorts of interactivity. Small fragments of their out-of-date static brand assets were continuously sent to external collaborators, dissolving the overall experience of their brand, due to inconsistency, and inadequate procedures.
We had PDF Brand Guidelines, which was never updated. Sometimes we copy-pasted parts of our PDF guidelines to send to partners. That was essentially the only way of keeping the pace going.
To be able to swiftly set up brand consistent blogs, ads, stories, and videos about what's happening in their region, Ticino Turismo is frequently collaborating with local businesses, events, and attractions. With Frontify; they can establish and centralize branded content strategies and templates, inviting any of the global stakeholders, and allow them to use the final content and living guidelines to the exact extent they need it – streamlining glocal narratives.
We realized we needed more than just a PDF to make a digital, dynamic brand. It had to be flexible and adaptable to new channels and tools. Before, we needed to 'start again' with every new project, but with Frontify – our brand assets and guidelines are always up-to-date.
The rebranding of Ticino Turismo was done by the agency Sketchin, using Frontify as their cloud-based collaboration space, while the team from Ticino Turismo acted as creative leads – seeing their new brand elements being built over time. As soon as all designs, strategies, and assets were in place – they could start spreading it.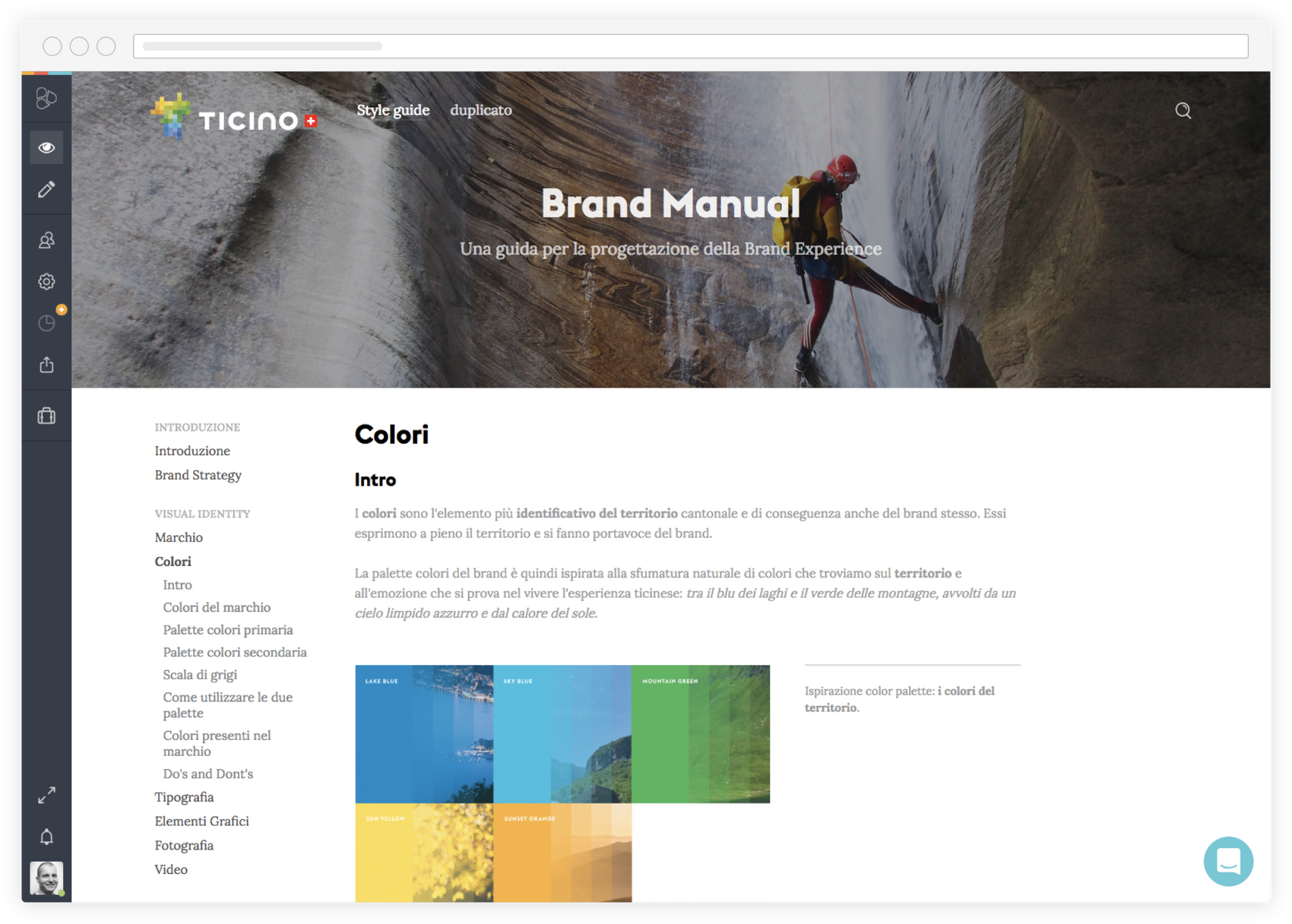 With Frontify, we save a lot of time. Branding is crucial to us, but it's not our only daily business; we need a solid strategic structure to be flexible and fast. With new, big projects, we don't have the time to spread e-mails around anymore. With the collaboration abilities of Frontify, we're already connected.
Now being able to collaborate with partners via one platform, sharing up-to-date brand guidelines and content strategies, they've massively increased their collaborative efficiency throughout the whole organization.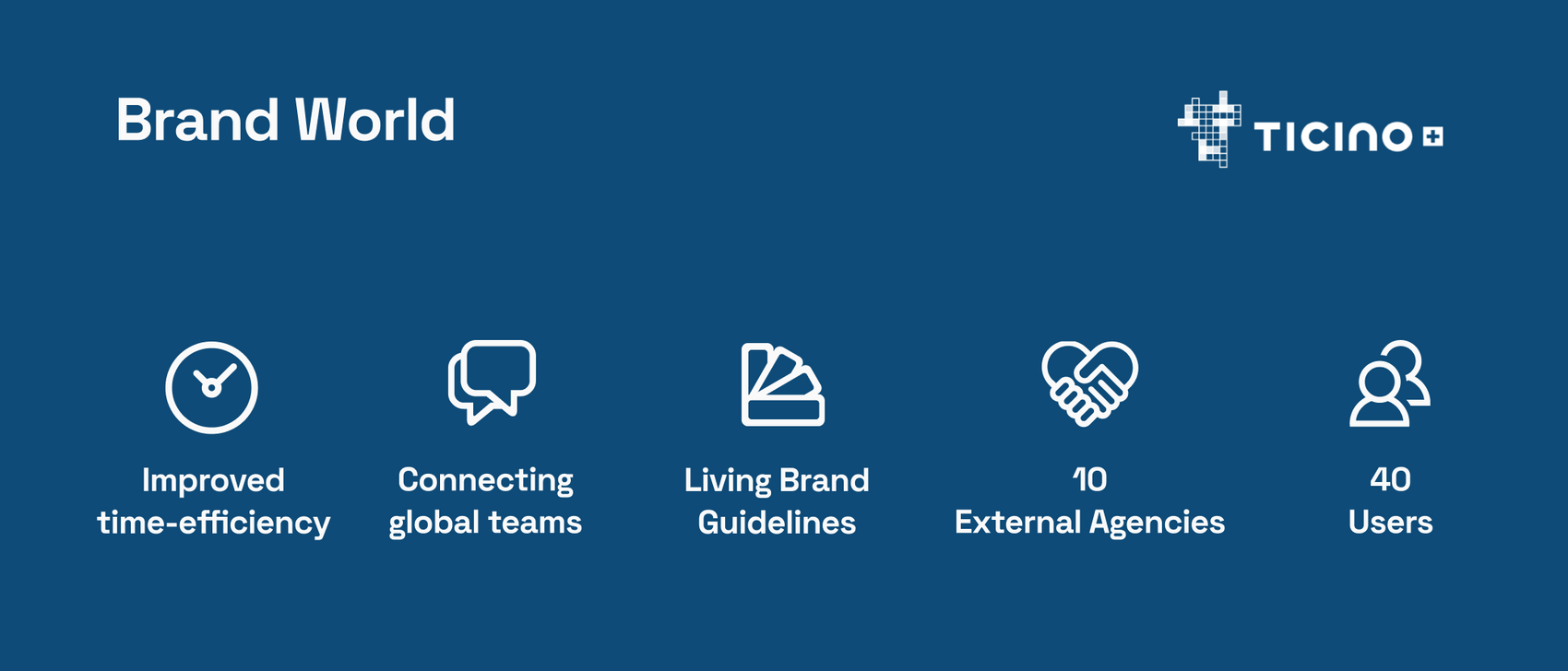 With their new brand strategy documented, defined, and easily available in Frontity, they intend to make their platform a more detailed, in-depth brand hub, allowing further collaboration with external partners and contributors. Now being fully in control of the Ticino brand, they're equipped for any direction their dynamic brand might take them, making their beautiful home of Ticino ready for the future, and slightly more accessible to the world.