Uber has used Frontify since 2021:
Headquarters:
San Francisco
Frontify users at Uber
0K +
who have accessed and engaged with the platform to date
Usage increase
0%
over the last 12 months
Share of employees
0%
using the platform on a monthly basis
Uber has become synonymous with going places — 23 million places per day, that is. The San Francisco-based company moves people and things in over 72 countries and 10,500 cities. "Getting an Uber" is a common phrase nowadays, but becoming Uber and turning the brand's vision into relevant messages have been where the real magic has happened.
Discover how Uber made the brand journey its own — and takes Frontify along for the ride.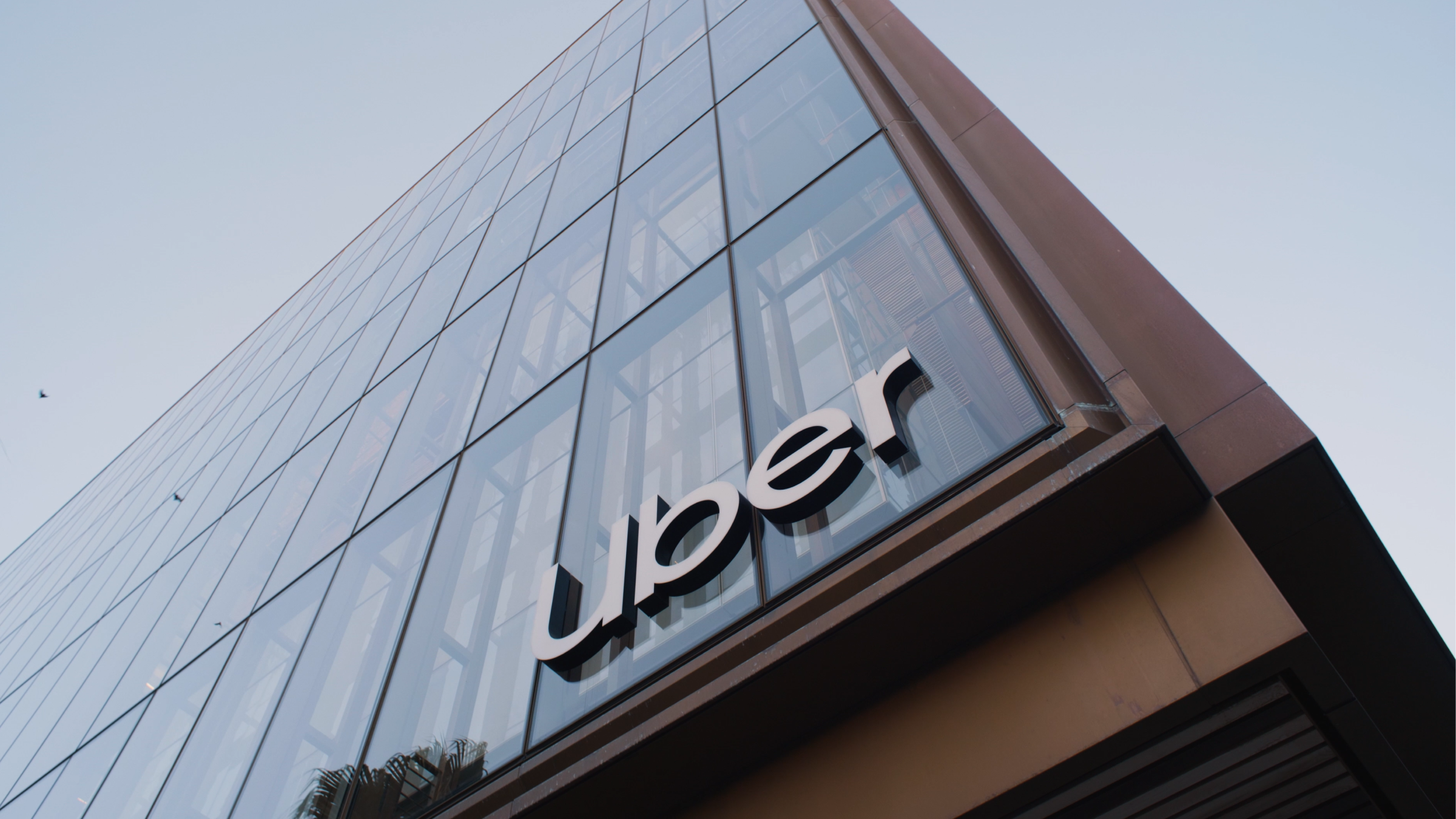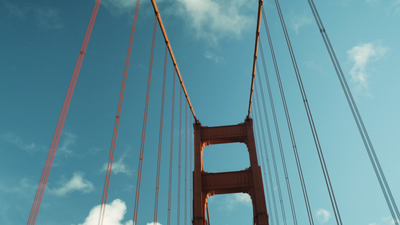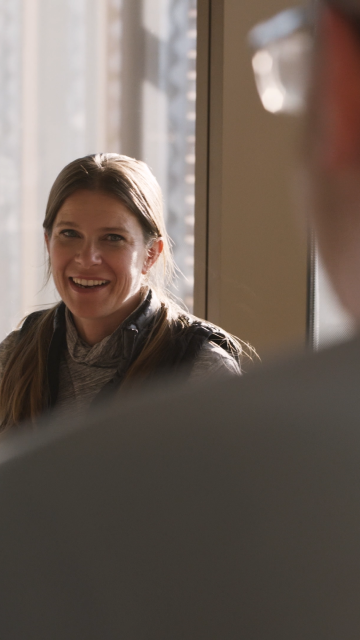 The challenge: Reducing branding complexity
Rapid international growth, driven by acquisitions, made creating a consistent brand people could emotionally connect with challenging to say the least. But for Uber, this journey to defining its brand identity has played a crucial role in the brand's success and popularity experienced today. Driven by constant change, the Uber brand team had to reduce complexity to continue on its spectacular growth journey. One way to achieve this was by turning functionality into emotions.
Uber needed a central hub that provided consistency, accessibility, scalability, and flexibility. With such a foundation, brand builders around the world could focus on collaborating, being creative, and staying culturally relevant for their significant user base.
"
In the past, we were a product that people used but not a brand that people loved.
"
Shayla Love
Senior Executive Producer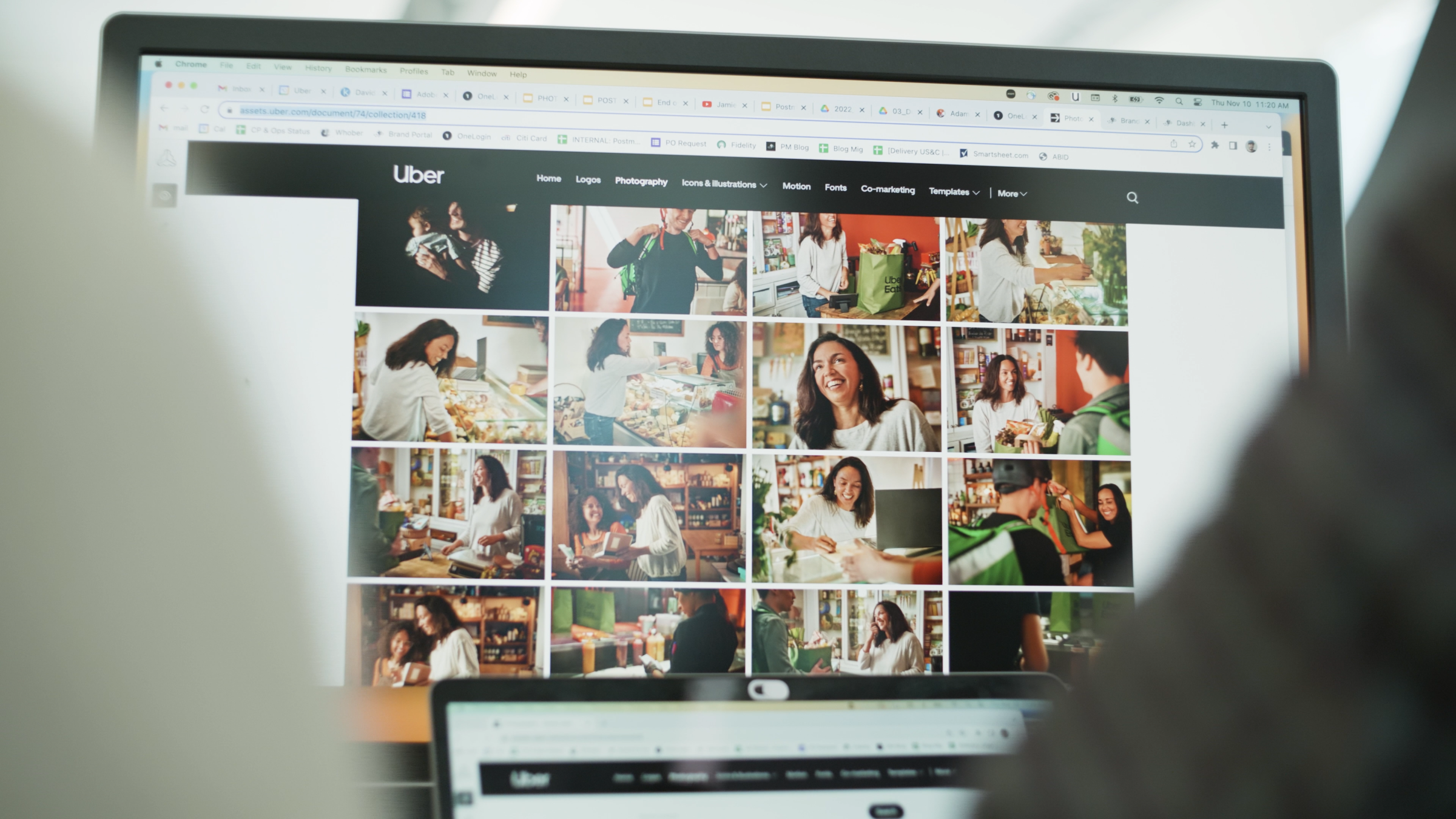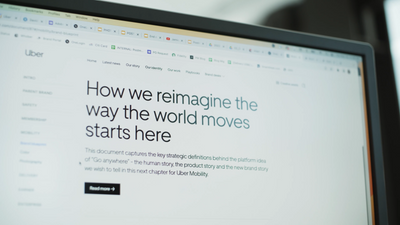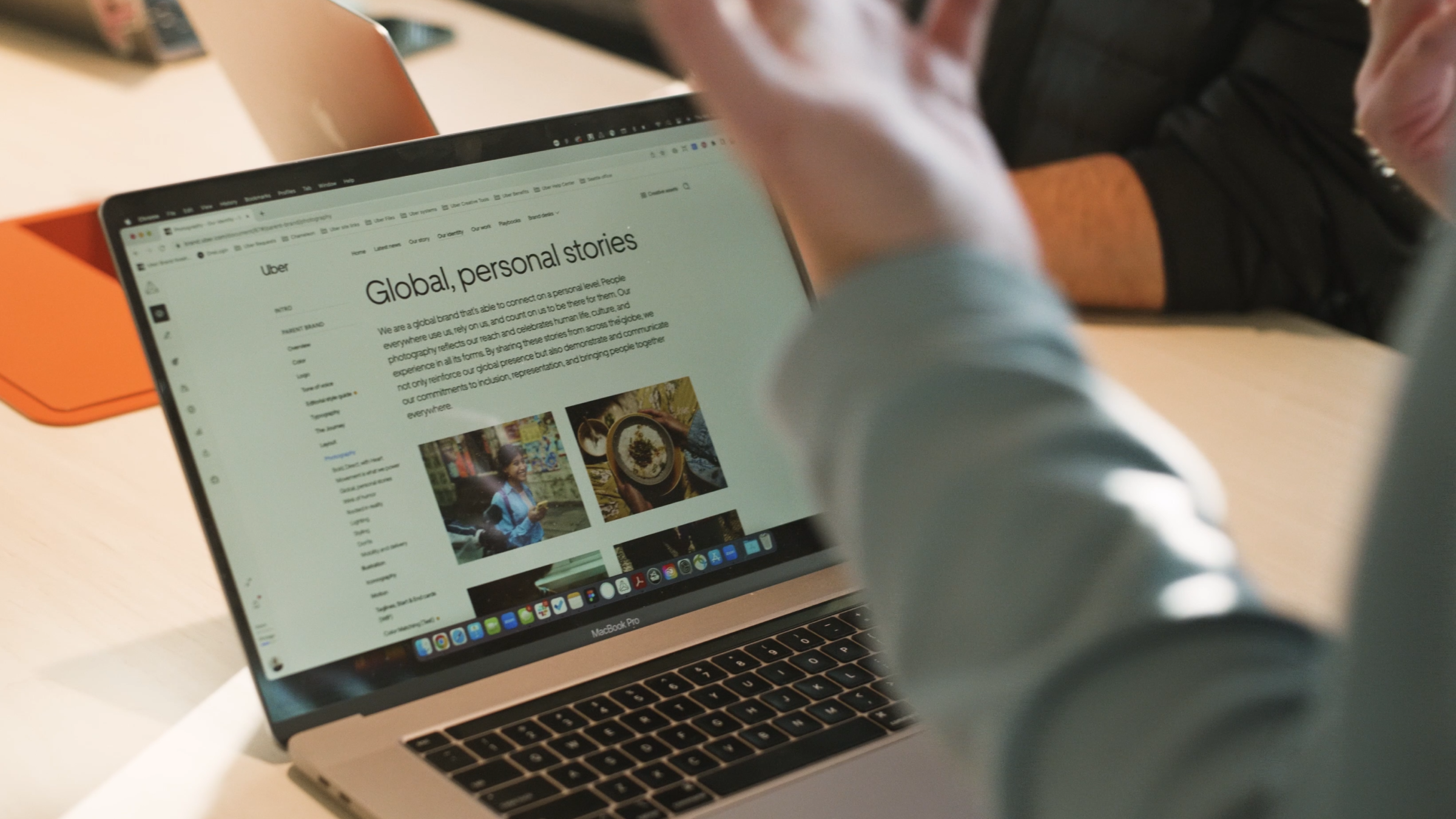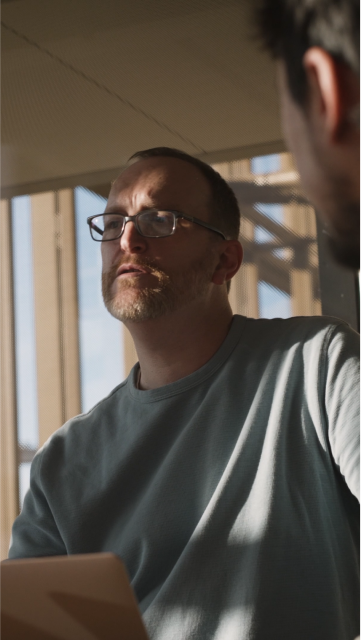 The solution: Delivering a central hub
Postmates, the food delivery service Uber acquired in 2020, delivered the solution to Uber's brand challenges. Postmates had been using Frontify since 2019, and Uber's brand builders saw the platform's potential to create a space for all its brands to thrive while allowing the company to scale globally — as one brand. Besides centralizing assets and tools and driving user engagement, Frontify enables Uber to optimize workflows, seamlessly integrate with its design tools, and collaborate to create powerful on-brand messages that shape the brand's future. With Frontify, teams around the world can easily adapt any assets for local audiences — and always stay on-brand.
"
It really demonstrates a one Uber, one brand approach. We're all one company that is built on the same solid foundation, the same platform.
"
Brian Coonce
Global Creative Director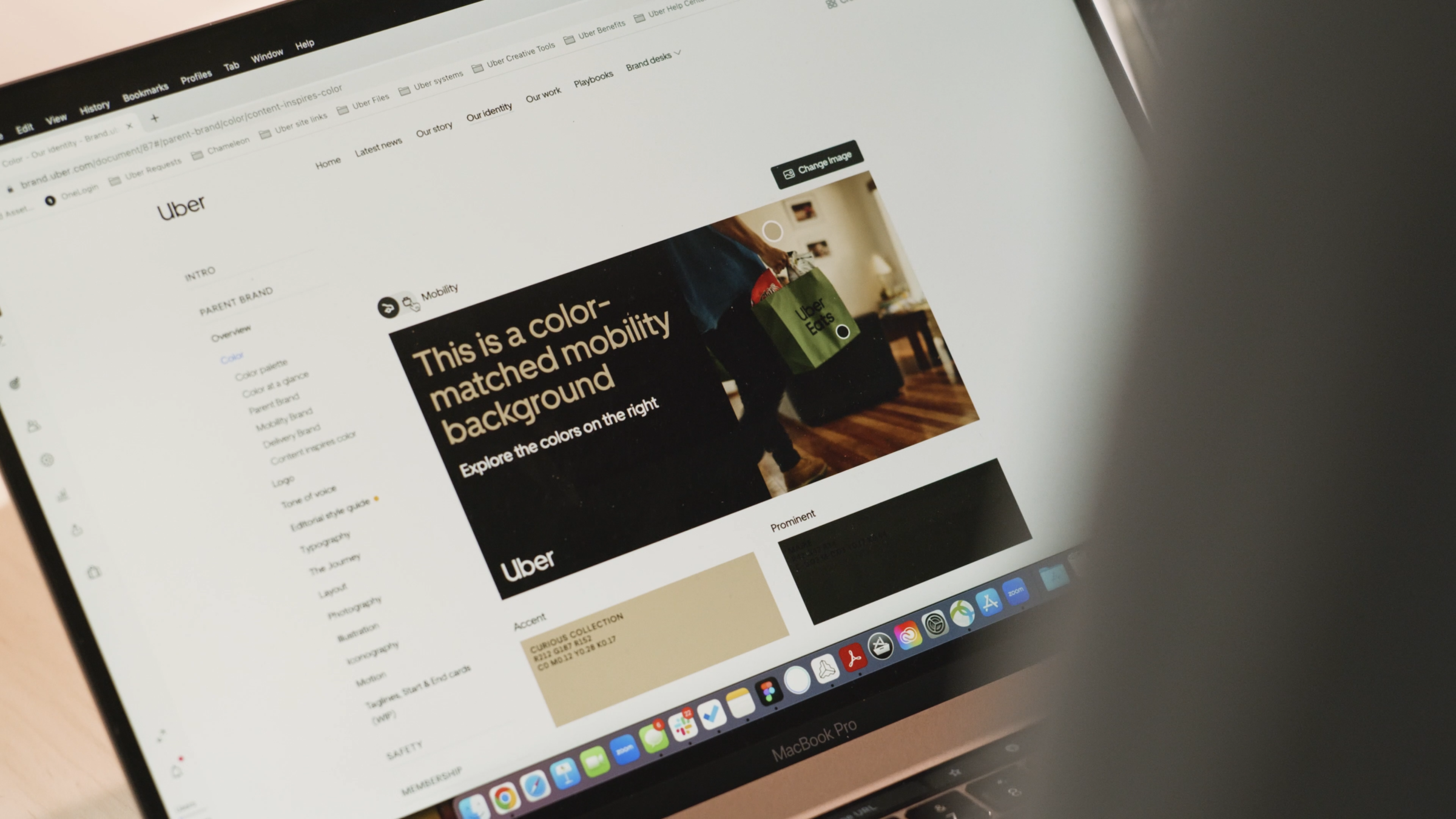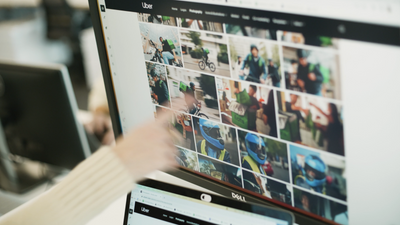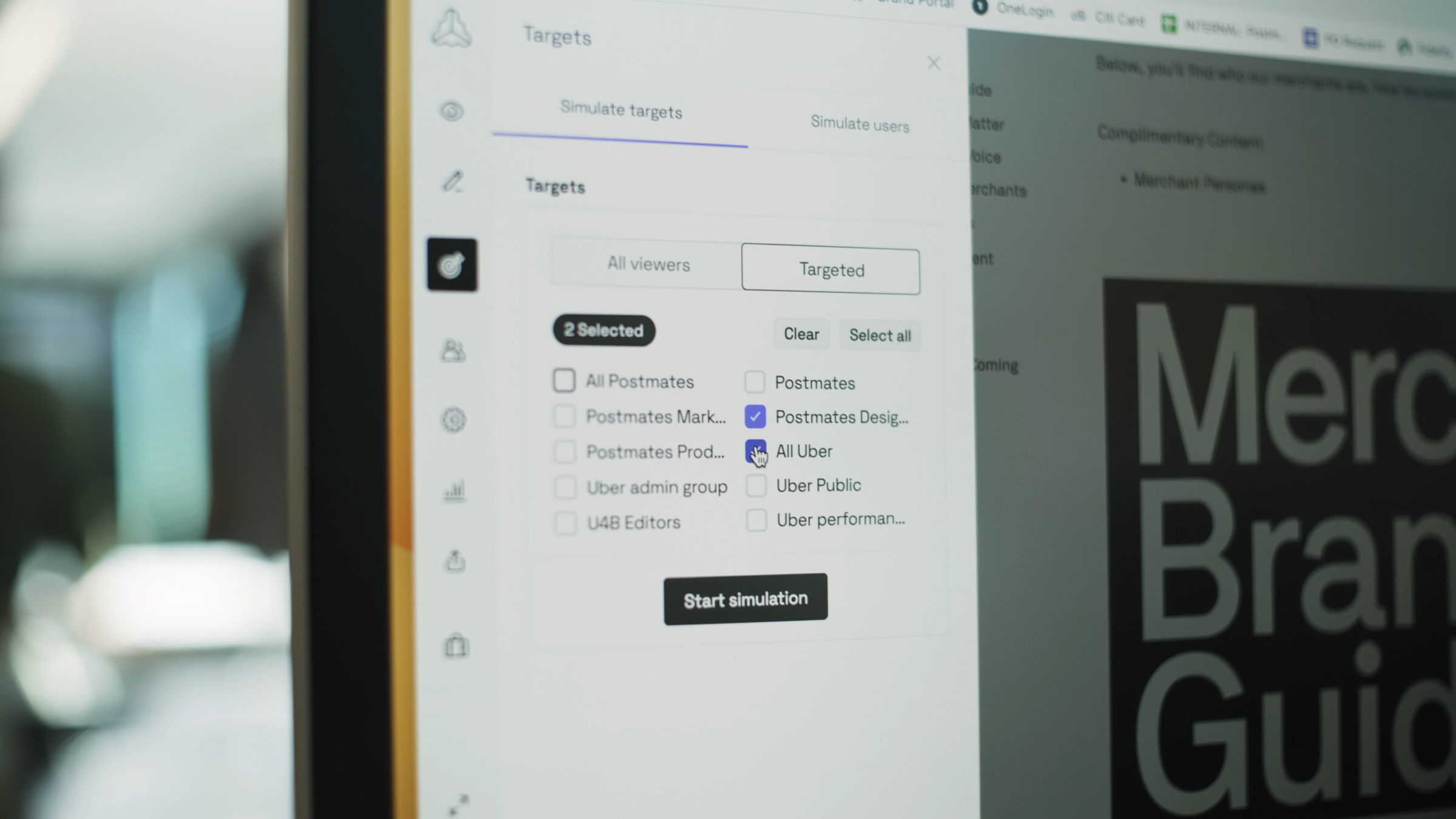 0%
Usage increase
0%
Share of employees
The result: A unified brand experience
Uber has been managing its brand with Frontify since 2021. "When we launched Frontify, it was almost overnight that about 2,000 people were using it," said Love. Today, more than 20,000 Uber brand builders have engaged with the platform globally — about 12% of the company creates, manages, and shares assets through a centralized hub.
And the future looks promising: "I think we've only tapped into a small portion of what is provided by Frontify," said Brian Coonce, Global Creative Director at Uber. "They have a vision of what a future brand experience is like. So that gets me pretty excited for what's next." We couldn't agree more, Brian.