Putting The Feel-good Into Their Brand
heycar is the place to go if you're in the market for your next car, giving customers the choice between buying it online or through their trusted partners – offering the best quality cars from selected dealers and manufacturers. Created with car buyers in mind, heycar caters for those who know exactly what car they want as well as those who need a little help deciding. With their exceptional focus on customer service, heycar strive to make the car buying experience simple and easy for all their customers.
heycar uses Frontify since 2020
Brand Guidelines
Digital Asset Management
Digital & Print Templates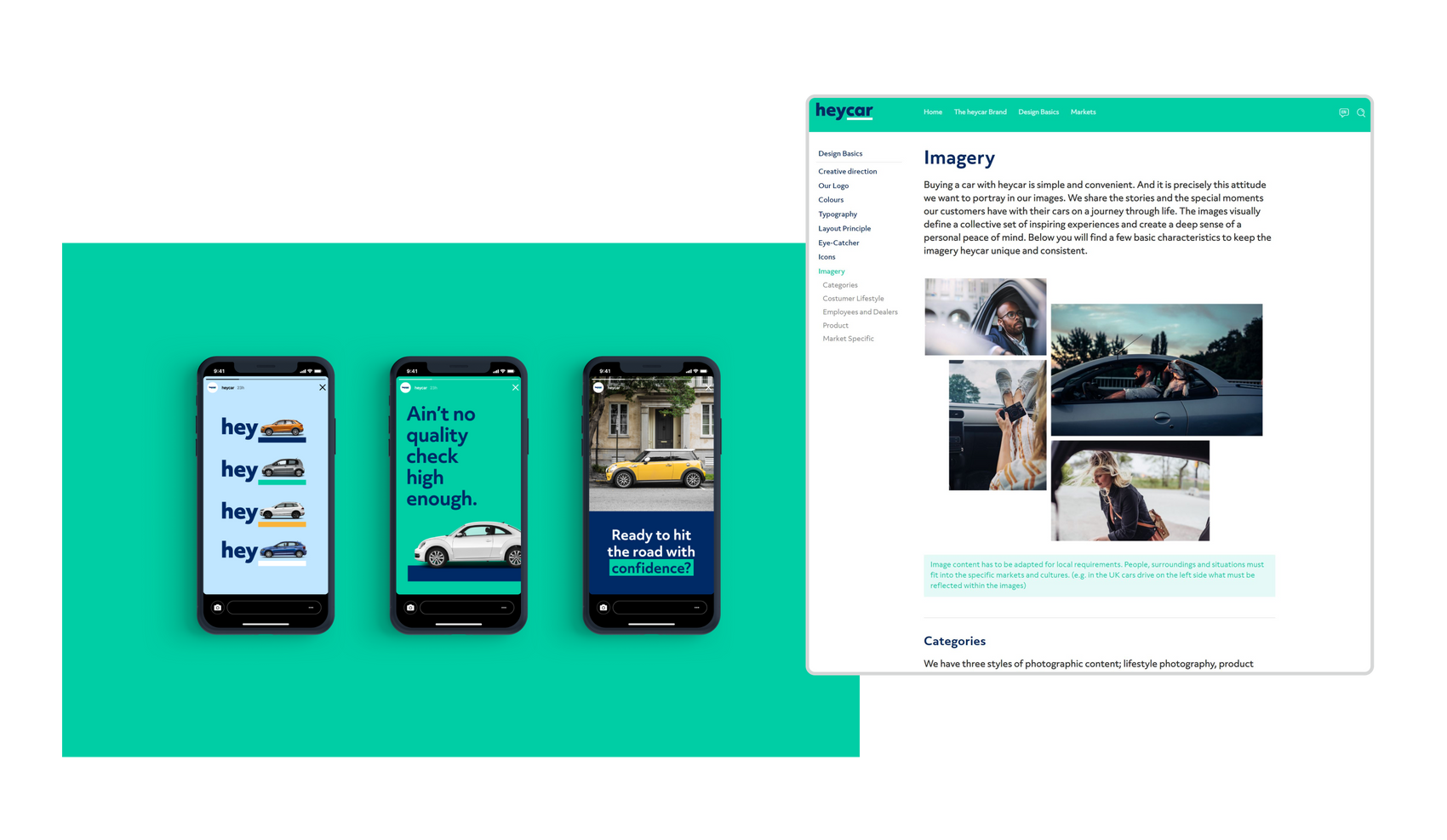 The last few years have accelerated the rise of the secondhand car marketplace, making this space increasingly more competitive and ushering in a strong need for heycar to differentiate themselves and stand out.
Evolving the car buying experience with the ultimate goal of changing the way customers buy their next car does come with its challenges. heycar were looking to stand out against competition who were making themselves very visible in this space. The brand needed to reflect heycar's unique car buying experience, ensuring that their identity cascaded through everything they said and did across all their touchpoints.
Our car buying experience is unique – we offer our customers a holistic approach by delivering a deeply integrated platform with the financing offers and services of our partners including insurers.
As heycar began to build their presence across multiple markets within the EU, they needed to ensure that their brand could appear consistently, building stronger brand awareness and appeal. heycar turned to Frontify to build a new brand hub and made their brand guidelines and key assets more accessible to their teams and partners.
Powered by Frontify, heycar's brand portal is comprised of a comprehensive range of flexible assets along with examples in use to show how the brand can be brought to life in multiple scenarios for each market. While heycar currently counts around 100 active users on the platform, this number is set to double in the next 12 months as they continue to accelerate their growth. So far, heycar has built numerous guidelines and libraries. In the near future, the team will connect Figma to expand their centralised user experience and make it even more seamless for their growing user base.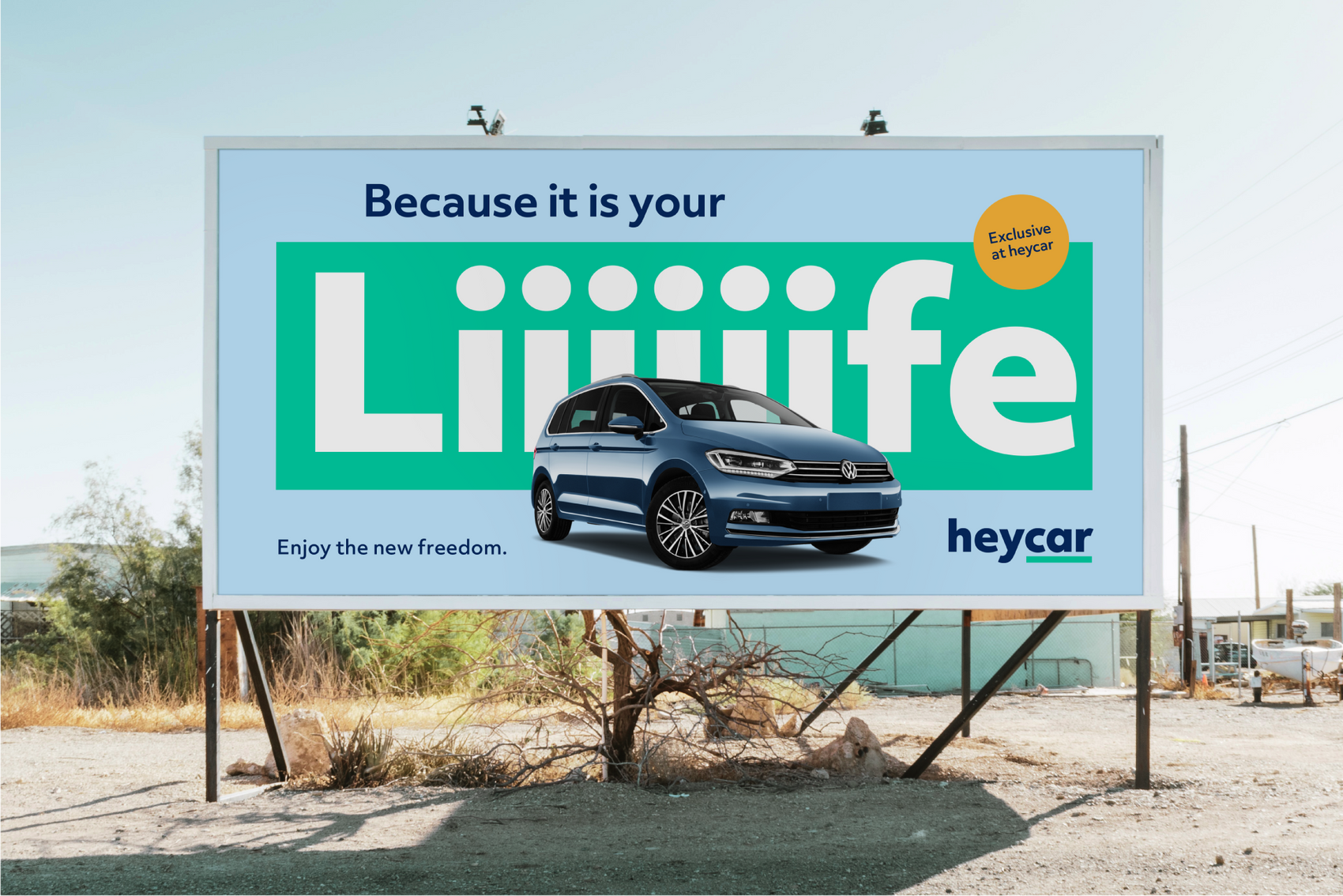 As a result, bringing together all the elements of the brand into a single platform has increased transparency, efficiency, and clarity around heycar's growing brand across their teams in multiple markets.
We've been delighted to help heycar in their quest to create a feel good brand, supporting the team in setting up guidelines and assets and making them readily available for all their teams and key partners. We look forward to seeing how heycar continue to revolutionize car buying along the way and we'll be assisting them as best we can.