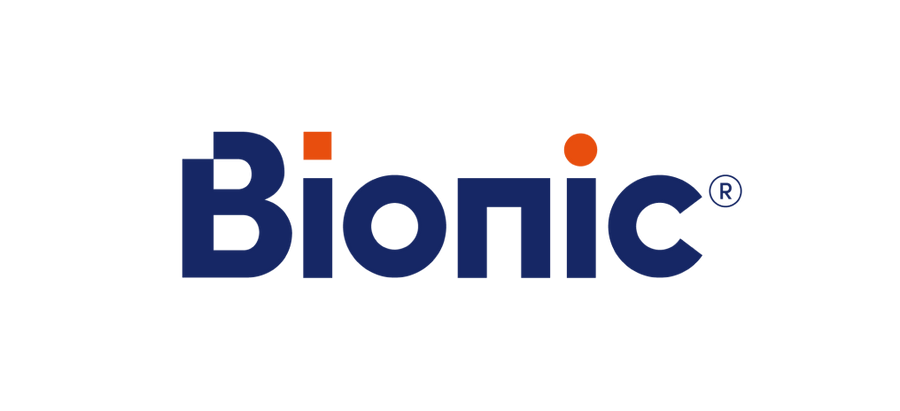 A Brand Transformation Success
Bionic is a UK-based business switching service using Frontify to share brand identity guidelines across important co-branding partnerships.
Bionic uses Frontify since 2019
Brand Guidelines
Digital Asset Management
Every small business requires essential services to operate. Think energy, insurance, broadband, and so on. But many small business owners find these services complicated to manage. Bionic is a UK-based business switching service that pairs SMEs with essential business services. The brand has used Frontify to navigate a major rebrand and ensure brand coherence across crucial co-branding partnerships. To learn more, we spoke with Glyn Britton, Chief Customer Officer.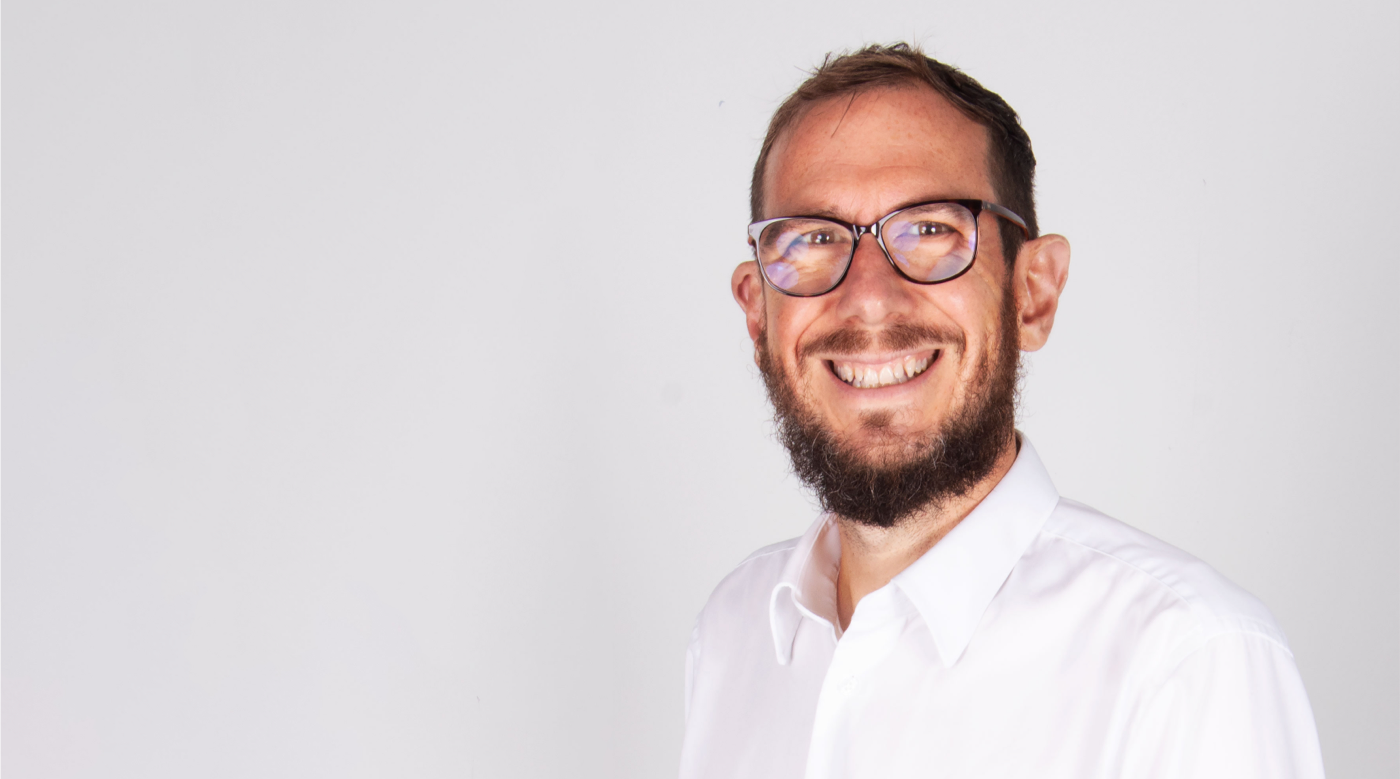 Bionic was originally named Make It Cheaper, and offered a white label call center service for partners, like price comparison websites or restaurant delivery marketplaces. In order to grow and better meet customer needs, the leadership team decided to become a direct-to- consumer brand. The decision sparked an intense transformation that included rebranding from Make It Cheaper to Bionic. Glyn credits digital tools like Frontify for a successful transformation:
We did all of the change in less than 18 months, and we couldn't have managed it without digital tools like Frontify. We were developing the new brand as the tech team was implementing Salesforce, so they needed prototypical versions of logos as they built out the system. I can't see how we would have done that by emailing PNGs around.
Standing Out in a Generic Category
Following the rebrand, Bionic still faced several branding challenges. For starters, the essential service industry isn't exactly exciting, and the marketplace is populated by hundreds of generic brokers. Also, Bionic relies on a complex network of partnerships that includes pricing comparison websites and UK's leading telecoms, insurance, and energy companies. Adding to the complexity, each partner has different degrees of co-branding. To maintain clarity, Bionic needs to make sure 1) each partner understands how to use the brand and 2) each partner has access to different parts of the brand architecture.
Making sure the right partners can see the right brand identity guidelines – at the right time – is not a trivial exercise, and Frontify makes it very easy for us to do.
To address the brand challenges, Bionic uses Frontify to easily create and manage a set of brand identity guidelines. With guidelines and extensive permission settings in place, Bionic's team can ensure that every partner has access to the information they need – "no more and no less", as Glyn puts it – while also making positive impressions with these important partners.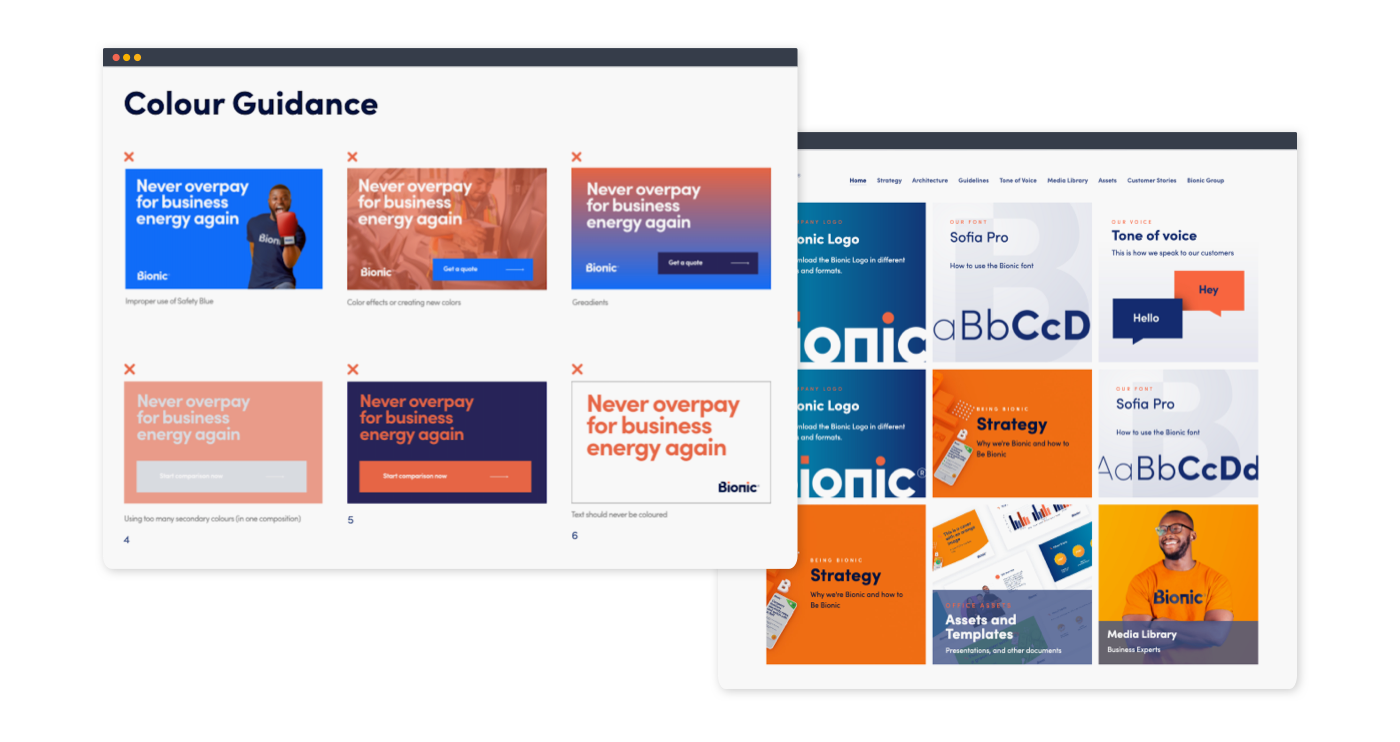 The most immediate effect of Frontify was that it made Bionic seem more serious to some of our biggest brand partners. When we sent our brand guidelines to one partner in particular, they were really impressed that a new brand like Bionic would have something so slick and developed, which really helped in those partner relationships.
Enabling a Brand to Evolve and Grow
Bionic is still learning on the fly and evolving its brand identity system in the process. Every change to the Bionic brand needs to be communicated to their network of partnerships. That's where Frontify has especially helped Glyn and his team.
The beauty of Frontify is that it's live, it's digital, so as we learn to use our basic elements better, we can evolve the guidelines. The only alternative is PDFs, which are dead the moment you distribute them. You might as well print a book.
In addition to external partners, Bionic uses Frontify for an array of internal teams. For example, the company's digital product and technology teams use Frontify to build out new customer experiences, whereas the marketing team uses Frontify to make sure customer service communications – a core part of the business – remain on point. Bionic's Creative Lead Ignacio Suarez oversees a highly efficient design team, where usability is a must for tools.
Frontify is very simple to set up, and makes sharing assets and elements easy. It looks like a professional website but without any coding.
With digital brand guidelines in place, Bionic can make sure its brand resonates coherently across partners, internal teams, and, most important, the small business owners it wants to champion.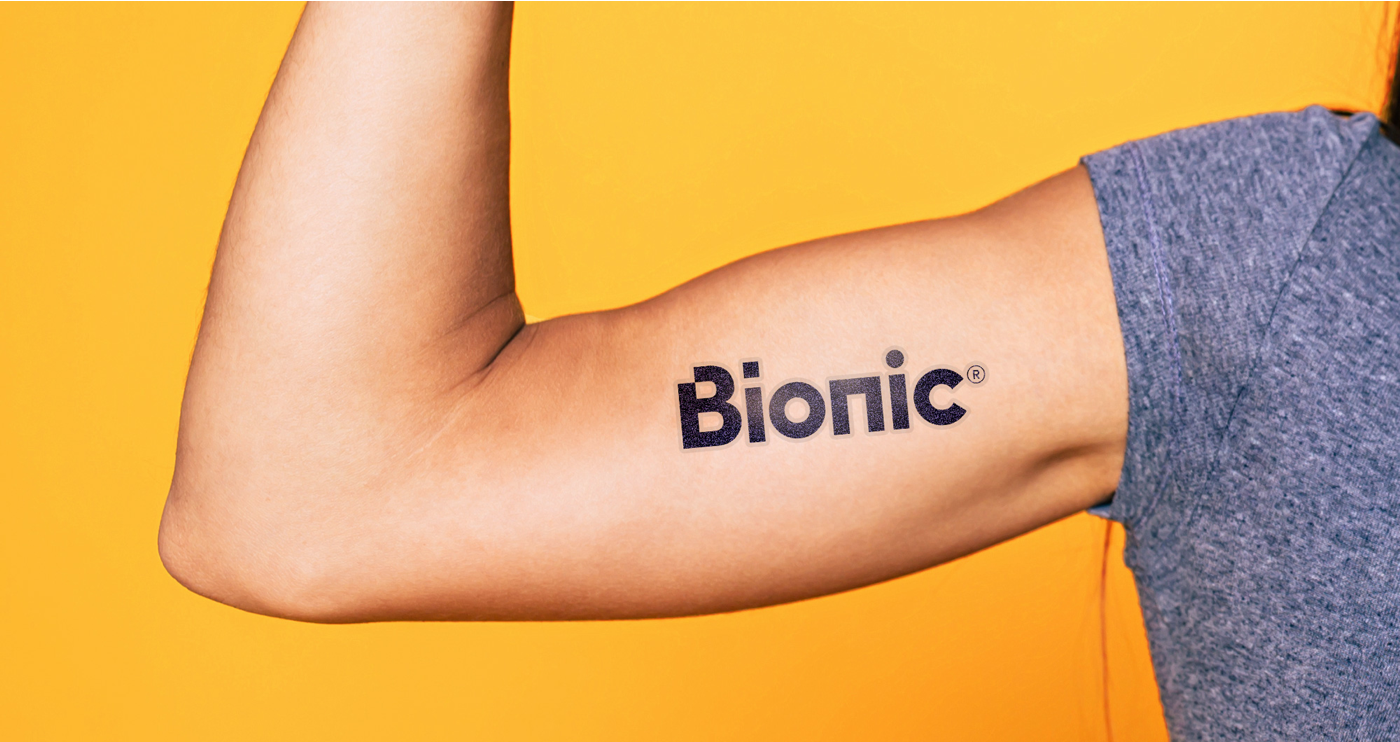 Glyn's Four Pillars of a Strong Brand
A strong brand helps customers navigate complex categories.
Within a category, a strong brand builds sustainable competitive differentiation.
A strong brand makes employees proud to work for your business.
A strong brand needs to engage emotionally and be fun to use and share.