Unlocking Brand Solutions for Nonprofit Organizations
Big Duck is a Brooklyn-based agency that helps nonprofit organizations – like Community Change, the Shriver Center on Poverty Law, and Queens Botanical Garden – develop strong brands, strong campaigns, and strong teams. But speaking clearly as an organization, and maintaining brand integrity, is difficult to prioritize when mission-driven programs are constantly juggling the need to reach new audiences, engage donors, change attitudes or behaviors, spark change, and more. Using a centralized, cloud-based brand platform makes telling the story consistently of how they change the world for the better a lot easier.
Big Duck uses Frontify since 2018
We met with Claire Taylor Hansen, the Creative Director at Big Duck, currently remote, but normally with an office view overlooking the Brooklyn Bridge and the Manhattan skyline. Claire told us that breaking up with the old static brand guides and projects – in favor of a more dynamic brand management hub – had a remarkable impact on their nonprofit clients.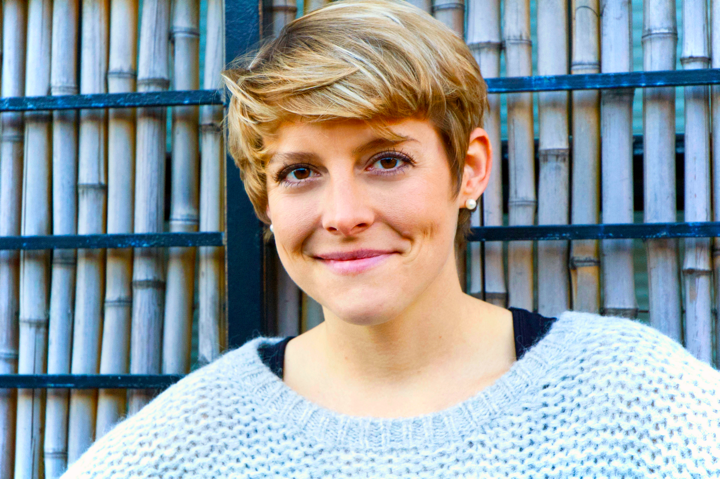 It's been incredible to see how Frontify has revolutionized communications for our clients internally and externally. It's now so much easier for them to keep their brands current, and to use their Frontify platform as a way to equip their staff and partners to actively use the brand tools.
For Big Duck's clients, nonprofit organizations whose first priority is to advance their mission, the decision to rebrand is not made lightly – it means diverting a large portion of their annual marketing budget, and it's usually done in service to a concrete goal, like reaching more audiences. And Big Duck wants that extraordinary investment to have big dividends for their brand. Frontify is a powerful tool to ensure that the brand isn't just created, but sticks.
In the past, we've seen organizations that invest in their brand, but then because of staff turnover or other demands on limited resources, have brand guides that fell victim to neglect or being forgotten.
A brand is ever-changing, unlike a PDF, which is static and may be locked away. And, in the nonprofit world, variables like decentralization, distributed offices, and movement-building work present challenges to maintaining a cohesive brand unless a new approach is adopted. Frontify is a gamechanger for this. No longer are professional designers and specialized tools required to make updates to the brand, which can be a barrier for nonprofits. Having the brand in an online portal allows expanded access to the brand toolkit and makes managing regular updates easy, which keeps the brand healthy and dynamic.
Digitizing the brand democratizes the brand, allowing brand tools to be easily accessed and understood – from downloading templates to help organize a protest, to creating brand cohesion with an office on the other side of the globe, to equipping and training volunteer staff.
Clients like Shriver Center on Poverty Law (who uses Frontify as a brand collaboration space to align their various staff and lawyers across the US), and Family Connections (who uses the tool to build cohesion internally through programs spread across many schools and locations throughout Northern New Jersey), are just a couple of examples of brand building done right.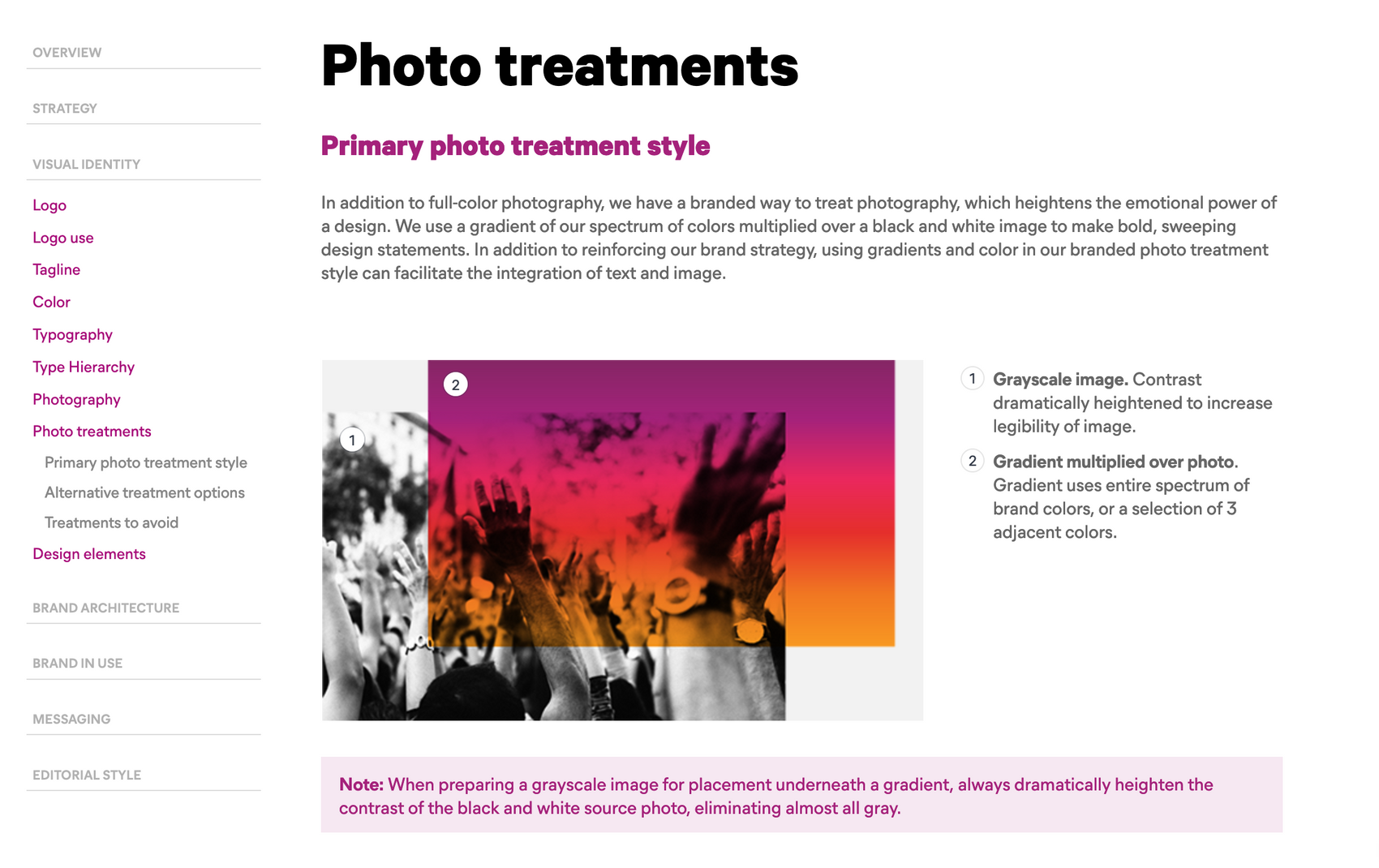 Also brand portals, like the one shown above, can be powerful tools for collaboration. Community Change, an organization building the power of low-income people, especially people of color, to fight for a society where everyone can thrive, includes step by step instructions on creating materials in their brand.
When it comes to brand guidelines, they're traditionally heavily over-worked PDFs, manifesting the beauty of the brand behind it. Because these pieces take a lifetime to design, they consume an equally exorbitant amount of the branding budget. Big Duck tracked four individual client cases with Frontify and four with PDF, to see the impact it had on time.
In the end, it's far faster to input assets in Frontify, which allows our agency to spend an increased amount of time building more assets to include in the guide, and providing more value to our clients – like training staff, creating illustration guidance, providing web consulting, drawing custom icon sets, and more.
Using Frontify expanded Big Duck's ability to build a more expansive, and therefore higher value, brand package by cutting down on the time it takes to compile the brand guidelines and making room for more useful parts of brand development. And Frontify amplified Big Duck's ability to "train the trainers", allowing the nonprofits they work with to own and evolve their own brands with a flexible online platform now and in the future. Frontify has now become a best-practice tool that Big Duck recommends nonprofits adopt to communicate more effectively and achieve their brand goals.