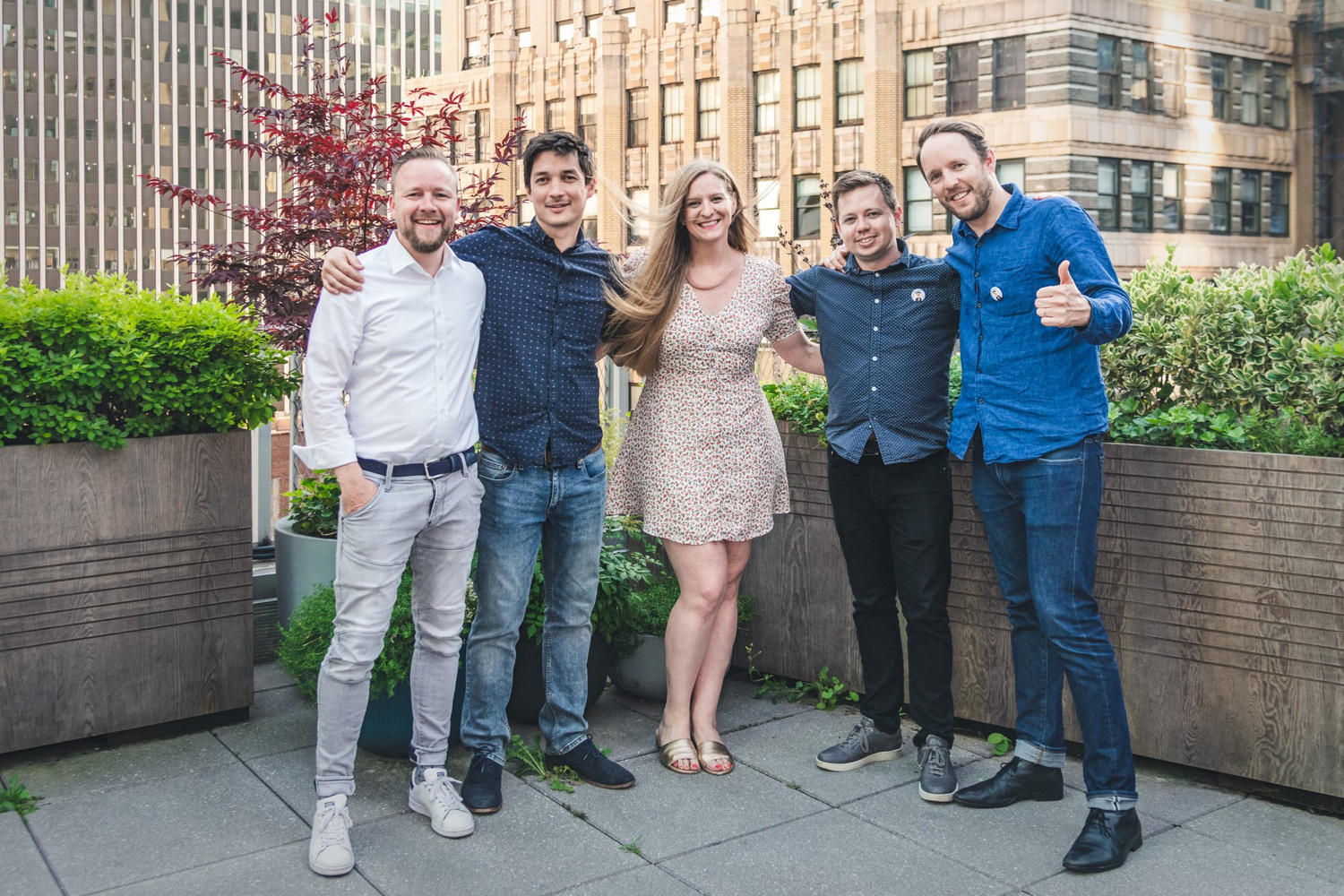 Kickstarting Frontify US at Times Square, NYC
Our new and exciting US-team officially opened up our New York office by hosting around 150 guests at a special event in celebration of our American market launch.
US co-lead, Jaclyn, describes the reasoning behind opening up our first office outside of Europe by saying that "we want to use New York as a starting-point to further penetrate the US market. We have solid clients and presence here, but with our on-site team we can foster deeper relationships and further grow our agency and brand business."
A great mix of brand experts, agencies, and engaging freelancers sparked the first brand management conversations over a glass of Frontify Blue signature drinks, overlooking Times Square. "Talking to these inspiring people is really the best way of understanding the market, they are the true motivation for us going forward," said US co-lead, Johannes.
"Introducing Frontify to New York in a way that represents our unique culture is really important. We want people to get to know our product, but our people too," said US co-lead, Jaclyn, about having the US team incorporating some Swiss culture – not only in terms of employee branding – but also through food; the raclette cheese and Swiss chocolates were a crowd pleaser.
Frontify CEO, Andreas Fischler, explained our move to the 'Big Apple' by insisting that "NYC is simply the home of brands; this fact made the location scouting for this – our first US office – pretty easy." Andreas then went on by summing up the ambition of our company's expansion by saying that "we think Sinatra was right; if you can make it here, you can make it anywhere."
Did you miss out on all the fun? Don't worry. Get in touch with jaclyn.kalb@frontify.com or johannes.waibel@frontify.com, and they'll get you some Swiss chocolate.