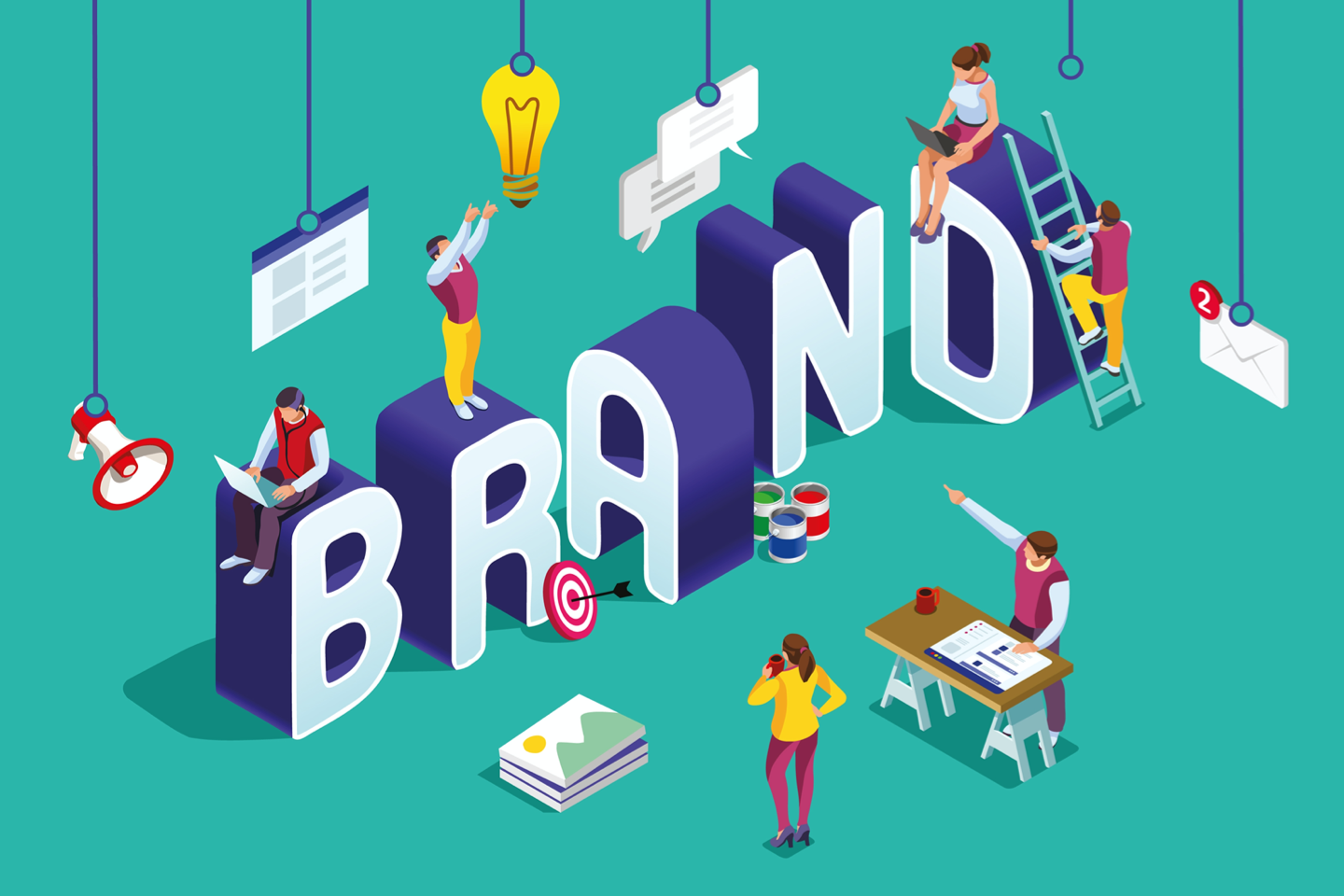 How to Create a Great Brand Experience That Will Support Your Growth
Whenever a person interacts with your brand, they're going on a journey. They begin to form an opinion of your brand from the moment they see your logo and hear your name. And this journey continues when they see an ad, read your content, and finally make a purchase.
The brands that succeed and grow are the ones that deliver a great and consistent customer experience at every moment of this journey.
That's why we're showing you how two B2B companies, Intercom and Shopify, crafted great brand experiences for their customers that led to incredible growth.
Intercom Creates a Great Brand Experience by Making It Personal
Intercom is a nine-year-old software company that created a suite of messaging-first products to help businesses connect with customers.
The company exists today because its cofounder, Eoghan McCabe, had a great brand experience in Dublin's first "hipster" coffee shop. He and his colleagues developed a relationship with the shop's owner that kept him coming back and referring friends, despite the shop's higher prices.
The experience made him realize relationships were key, and they created Intercom with the mission of "making business personal."
Early on, Intercom focused on attracting small internet companies and helping these online-only businesses feel more like brick-and-mortar locations to their customers. And the strategy paid off.
The company experienced explosive growth. From 2013 to 2016, Intercom went from $1 million to $50 million annual recurring revenue (ARR). The only other SaaS company in history to grow faster is Slack. In 2018, it achieved "unicorn status" when its valuation topped $1 billion.
Today, Intercom has more than 600 employees, 30,000 customers, such as Shopify and Sotheby's, and it has crossed $150 million in revenue.
Intercom Made Communication Personal to Build Its Customer Base
Since the company was founded with the mission of "making business personal," it's not surprising that personal is the focus with its own customers.
Intercom took that knowledge of building relationships to acquire its first 100 customers. Cofounder Des Traynor met people at conferences and sent personalized emails that asked them to try Intercom. He even provided a mock-up of what Intercom would look like if they used it.
Des also started Intercom's blog. The personalized content appealed to SaaS startups with topics like how to grow and scale your SaaS business. The focus on content and personal relationships led to strong word-of-mouth referrals and contributed to much of the brand's early growth.
As its customers grew beyond startups, the brand realized it needed to make changes to its blog to create a better experience for all its customers. It started to research how people used Intercom's content and looked at what they might want in the future.
The Intercom team decided that in order to make the blog more personal, they needed to kill it in its current form.
Intercom Creates Content for Each of its Segments
Content is still key to creating a personal brand experience at Intercom. But instead of a traditional WordPress blog with posts in chronological order, the company got creative and redesigned Inside Intercom to what it is today.
The current content isn't a one-size-fits-all approach but is instead focused on specific users' interests:
News & Updates provide information to help customers get the most out of Intercom's products.
Sales, Marketing, and Support have separate sections to match the teams that use the product the most.
Scale helps businesses grow by focusing on customer relationships.
The team assigned each category a color theme to reinforce the specific audiences.
In addition to audience-focused articles, Intercom also creates podcasts, webinars, books, and guides to provide insights to help customers "get better at their jobs."
A Focus on Personal Created a Billion-Dollar Brand
A great brand experience at a local coffee shop led to a mission of making business personal. And this human-focused strategy is now present in all aspects of the brand.
"That commitment and focus on how to foster real human connections is evident in every single thing we do on a daily basis," said Shane Murphy-Reuter, Intercom's SVP of Marketing.
The focus on this vision is evident in everything from the company's core product to its logo, which is a smiling Intercom box.
Shopify Built a Great Brand Experience by Helping Merchants Succeed
Seven years before Intercom began its mission of making business personal, Tobias Lutke moved from Germany to Canada and decided to open an online store that sold snowboards. Disappointed in the website-building infrastructure available at the time, he created his own. It took him over two months, but Snowdevil, the basis for Shopify, was born.
And you can still see the original store today — even if you can't make a purchase from it.
People loved the website and asked if he would license the software that built it. In 2006, Lutke and his two co-founders said "so long" to snowboards and "hello" to Shopify. The initial product enabled people to sell online by offering storefront templates, order tracking, and the ability to process payments. In the first year, the company made $8,000 a month.
Shopify realized it needed to change its business model and focus on merchant success. Instead of charging transaction fees as a percentage of sales, which discouraged merchants from making more money, the company switched to a subscription model with a small transaction fee. And it began product developments that helped its customers increase revenue.
Its easy-to-use product and tip-focused content enabled the brand to bring in more merchants and grow monthly recurring revenue to $60,000 by 2008.
Seven years after it began, Shopify made the "unicorn club." Today, the focus on merchant success has enabled Shopify to have more than 1,000,000 businesses in approximately 175 countries using its platform. And it's grown from three guys to more than 5,000 employees and revenue of $1.6 billion.
Shopify Listened to Merchants to Build Its Customer Base & Product
Shopify's founders didn't set out to create a billion-dollar brand. As a merchant himself, Lutke just wanted to create something valuable for other merchants, and he realized that helping them succeed helped Shopify succeed.
That's why the brand's mission is to "make commerce better for everyone, so businesses can focus on what they do best: building and selling their products."
To provide a better brand experience, the Shopify team frequently speaks with merchants to learn what challenges they face. The goal is to improve the software to reduce the friction involved with building their business.
Shopify's learnings lead to its expanded product offerings and merchant support features, such as an app store, Shopify Experts, point-of-sale capabilities, mobile solutions, and product integrations.
And the focus on merchants extends to how Shopify views customer support. Unlike other brands, the customer support team isn't seen as a cost center but, rather, as a revenue generator and a competitive differentiator. Support is on hand to help merchants with a variety of topics, including how to position products or begin online marketing.
In 2012, Shopify had 42,000 merchants. By 2016, that number had grown to 377,000, and three years after that, it had reached more than 1 million.
Shopify's Content Is a Road Map for Success
Many people have great ideas for an online store but no idea how to create one. With Shopify's blog, the brand provides all the information merchants need to build, launch, and grow a business. The library of content includes the following:
In addition to the blog, Shopify creates podcasts to discuss business and marketing ideas. The ecommerce platform also produces guides to help entrepreneurs with a range of topics, from creating a business plan to learning how to ship products. And it offers a host of free tools, such as a logo maker.
A Focus on Customers Leads to a Million Merchants
What began with a merchant wanting a better way to sell snowboards online led to a billion-dollar ecommerce platform. Because the brand focused on improving the experience for their customers, it was able to attract more than a million businesses to its ecommerce platform.
What You Can Learn from Intercom and Shopify to Improve Your Brand Experience
Know your audience. Brands that create the best experiences for their customers are the ones that truly understand them. The founders of Intercom understood the value of relationships in business and infused it throughout. And the founders of Shopify knew what it meant to try to succeed as an online merchant.
Align your product and your business model. Shopify aligned its product to its business model so that both were focused on helping merchants succeed. When merchants succeed, Shopify succeeds.
Be consistent. Intercom strives to bring personal connections to every brand aspect, from the logo to the product to communications. And Shopify does the same with its focus on merchants.
Consistency is important to success. Brands that are consistent across all platforms increase revenue by up to 23%. A great way to ensure brand consistency is with a cloud-based brand management platform like Frontify. Frontify's software allows brands to create a single source of information, so everyone has access to up-to-date guidelines and assets.
Create a Great Brand Experience to Drive Growth
Intercom made it their mission to make business personal and created a human-focused experience for customers at every touch point. Ecommerce merchants started Shopify to improve online sales and built its brand by finding ways to help merchants succeed at every touch point.
Both of these companies began as small startups and experienced incredible growth by creating a great brand experience.
Frontify can help your brand grow by ensuring that your internal and external teams are all on the same page. Trial it for free or request a live demo to see for yourself how Frontify can help you build your brand.
Oskar Duberg
Senior Brand Content Specialist