How to Build a Unique
Brand Voice On Social
Frontify Podcast: How do you show your company's best brand self on social media? One company that's doing just that (and more) is Gong, and we've got their secret sauce right here.
Say hello to Russell Banzon, the Senior Director of Marketing (and hip hop dancer extraordinaire) over at Gong. If you've spent the last few years on a social media detox at some Joshua Tree yoga retreat – or in some other mysterious way completely flew under their radar – Gong is a revenue intelligence platform that captures and understands customer interactions and then delivers insights to revenue teams at scale. Good, now we're all caught up.
So, if you're currently at a wedding reception and can't enjoy the audio while Steve's cutting the cake – but you still really crave some of those Russell-smarts to get you through the day – we've got you.
Here are some of the topics we covered in our chat, for you to look forward to (you'll still need to listen in to get the full answers, okay?).
How Gong Infused Social Media with Their Brand
Gong has a really distinctive voice on social. It's packed with uniqueness and brand recognition. So, how did they achieve this? What's the secret? Are they using repeatable formulas? How much of the social media is orchestrated and how much just "comes naturally?" And how many people actually work with social media at Gong (this one's a shocker)?
"Here's a crazy fact. There's no one person on social. We have a team attitude to our social media success."
Understanding the Power of Paid Social
How do you balance paid and organic to find the right mix when scaling social media? What value does paid have on reaching your audience, and how do you leverage it in a way that allows organic posts (and other novel content) to live longer in the minds of your ICPs?
"The algorithm favors human beings."
Why You Should Leverage the People Behind the Brand
Gong employees are really engaged on social media, and some are really influential. Why's that important for Gong? How do they create 'Gongsters' out of employees, and increase engagement throughout the team? And what have they learned from its success? It's clear that Gong's doing a lot to lift their employees. But what value does personal branding have for Gong, and how do you actually create a strategy from it? What are the first steps?
"Everyone isn't just who they are at work. We bring our entire selves to work and our social footprint matches that."
How to Actually Step Your Social Media Game Up
How do you get to the level Gong is at on social media? What do you need to think about? How does it differ depending on your company size, and what should brands really keep in mind? How do you actually make sure to fit your brand into social?
"Remember to be human and not just rely on that corporate brand. Lift up the brand of some of your people."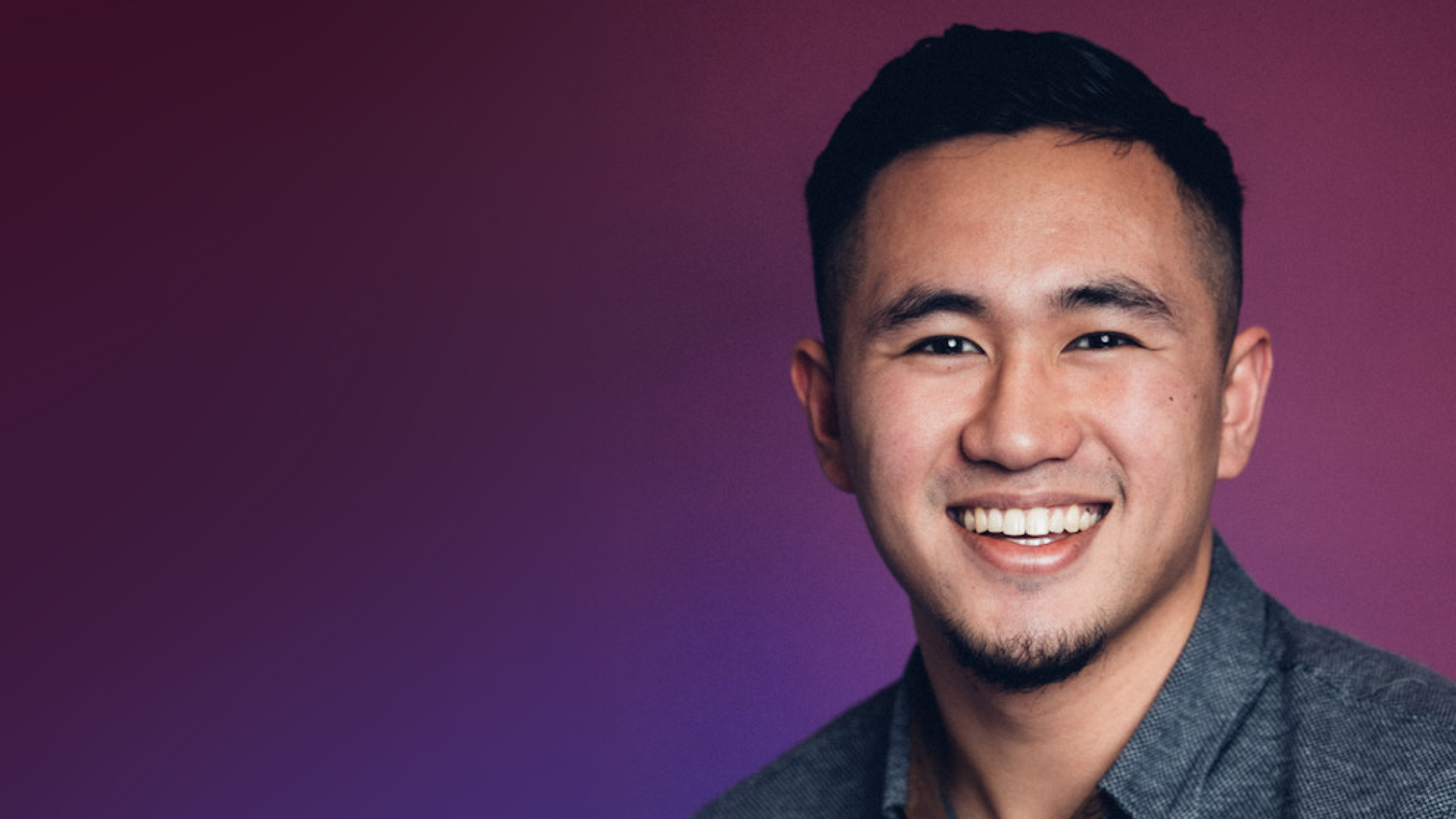 Russell's 5 Tips for Doing Right by Social Media (& Your Brand)
Be Human Always try to stay human with your corporate brand. Lift people up within your team in order to expand your brand's digital footprint.
Do the Little Things Don't be afraid to respond to people on social media, or generally just doing things that you know won't scale. The small things make a big difference.
Challenge Conventional Wisdom Be different, and pull inspiration from B2C brands (especially when you're in B2B). Do the things that aren't considered normal – if people tell you not to do it, that's a sign telling you to run in that direction.
Win as a Team, Not Just as a Social Team It's never about the individual. It's about the team. Everyone should feel like a marketer. That's how you expand your reach. Every single person can (and should) fuel the brand experience.
Diversify Your Assets Use different kinds of posts on social media. Remember: Different people want different things. Lifting up individuals on your social media puts a face to the brand and resonates with the audience. Generally, just create a range of content – don't put all eggs in one basket.

Michael J. Müller
VP Marketing
Oskar Duberg
Senior Brand Content Specialist