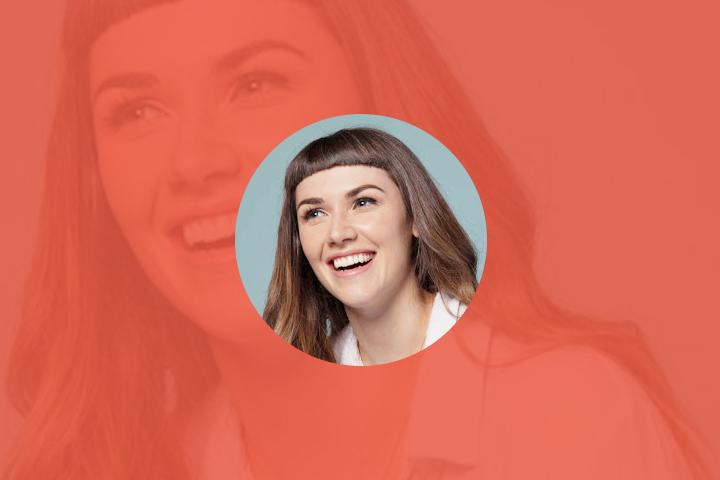 Frontify Interview Series: Erin Willett
We loved having the opportunity to speak with Erin and have her share her journey from art to commerce and design to brand strategy with us. Here's hoping her diverse path will show that creativity knows no bounds and whether it's expressed through words of visual design, it still has the power to move people towards action. Get ready to #TapIntoYourIdentity!
Frontify were fortunate to catch up with Erin Willett, busy founder of The Tap In Team. This is a dynamic group of brand experts who coach "startups and startups-at-heart." Kicking it all off with exploring a brand's identity as the foundation of the coaching work they do, they then work to develop a customized coaching plan for teams that includes brand strategy, creative direction and culture coaching. The Tap In Team offers a free consultation to see where they can help you identify your potential.
Erin, tell us a bit about yourself? I've been infatuated with individuality and expression since as early as I can remember. Always pushing up against constraints, always questioning how things were 'supposed to be'. I'm doing my best to build my life and career around a love of self and an encouragement of what makes others unique. I think there's far too much emphasis on teaching people to fit into boxes. My goal is to help every person I come in contact with to #TapIntoYourIdentity. We are all powerful just as we are. That goes for individuals and companies. I don't believe in scarcity of ideas or creativity - there's room for all of us to shine as long as we choose to show our authentic selves and speak in our unique voices.
The official stuff you're probably looking to learn about me is this:
Grew up in the subarctic of Quebec in a small town called Schefferville.
Left the comfort of my parents' home in 2003 to pursue a Diploma in Fine Arts.
Arts was too hippy-leaning for me so I switched to Commerce. I've blended a love of communication and creativity ever since.
I received my bachelor in Marketing from the John Molson School of Business in 2010.
I followed that up with an intensive Graphic Design diploma from InterDec College in 2011.
I've started freelancing a few months after my graduation from InterDec - always knowing that I wasn't meant to have bosses in the traditional sense.
I had been freelancing as a graphic designer and creative director under the pseudonym Eebs Berenstein for 2 years before connecting my mental dots and beginning my work in identity coaching. I've been coaching brands since but only recently ditched the design aspect of my work. I now have a company called The Tap In Team and offer brand coaching and strategy to startups and companies at turning-points.
Did you ever work agency-side or did you move right into startups after your training? While I was completing my diploma in Graphic Design, I was recruited by a funky interior design agency. My hopes were so high. I had envisioned a career for myself as a fulfilled creative working on inspiring project after inspiring project. The reality check I got once I started working full-time was rather harsh.
After 4 months of working at the design agency, I had an epiphany about the power of my own identity. I knew at the moment that I had to start my own business freelancing as a designer. This was the only way for me to have creative control and work on projects that inspired me.
I did a few stints as a contractual graphic designer at a renowned communication agency in Montreal, but quickly found that the hierarchical work environment and competitive vibe between designers didn't bring out my best creative work.
I fell into the startup space rather naturally. Because I'd studied in marketing, I was surrounded by business school grads who were starting up their own companies or knew people who were doing it. The startup space is so captivating though, once I was a part of it, I didn't want to leave. The stakes are high, matched by the passion and energy.
The startup world is the perfect space to be working on brand and identity work. The company identities are still so malleable. As a company ages, a brand rigor mortis sets in - brought on partially by ego, partially by market demands. It prevents clients from making the choices they need to make in order to claim their market space and build their brand up to the force that it has the potential to become. Old habits die hard, I guess.
What is it that you do with the Tap In Team? With The Tap In Team, I help companies build authentic brands that compel and connect. My clients range from entrepreneurs, to start-ups and established companies at turning-points.
Clients can be entering a new market, building a rapidly growing team, facing a big round of funding or launching a new product. Brand strategy benefits companies no matter what hurdles they face.
Why startups? What attracts you so much to this particular group? Startups benefit most from brand coaching and strategy because their slates are clean and the stakes are high. By doing brand work before having launched or built up a market hold, companies can truly take advantage of their unique voice. This sets them up to gain serious traction when they hit the ground running and officially launch.
I also love working with startups as they can use their brand to shape all of their company efforts, every touch point. There's a misconception that branding is connected solely to marketing. They are connected, but branding's impact spans far wider than marketing - everything from creative direction, team building, communication efforts, culture building and how the company's offering shifts. Your brand makes you decisive as you grow, authentic when you connect and confident when you communicate. Imagine the impact for a company that shapes a compelling and consistent brand from the very beginning of their life?
Tapping into your identity becomes easier the more you do it. Using your unique brand language takes practice. All the more reason to integrate a complete brand language as early as possible.
What kinds of startups do you work with? I work with companies from all industries: entrepreneurs and small-medium sized startups.
A friend of mine recently asked what industries I would focus my Facebook advertising efforts on. The question solidified a thought I'd been toying with, but hadn't put into words. If I advertise to startups in the tech-space and tell them I'm a tech brand expert, what I'm saying is that I'm going to help build them a brand that fits within their industry standards. That's the exact opposite of what they'd want from me. Shaping a brand to an industry is a dated practice that's lead to the cookie-cutter, manufactured logos and marketing messages we're subject to everyday. Good branding is about individuality and authenticity.
If I were to narrow down the type of startups I want to work with, I'd say: companies who want to make a real difference and solve real problems, companies who care about their communities and companies who want to build cultures of trust, creativity and collaboration.
Do you feel that startup branding is different from that of other sectors? If so, how? Uncovering a company's brand is the same process no matter what sector they're in. The branding process varies though. Branding is the strategic work that goes into making your brand visible to your market. Therefore, your brand strategy (the tactical efforts you take on to connect with your audience) would shift based on where your audience connects, how they connect and what they care about. But the brand, the fundamental values that drive the company, they are unique to each company and cannot be categorized based on sector.
You also work with entrepreneurs too right? How does your work touch on this group specifically? What are their particular needs? Entrepreneur brand coaching focuses more on my client's personal brand. We uncover who they are, what drives them and from there, we build up a strategy to connect them with the market that will "get" them. That work requires the same amount of reflection and strategic thinking as larger companies. What sets them apart though, is the fact that entrepreneurs need to fully claim their identity and space in order to make their brand heard. It can be easier for companies to do so as there isn't one person who's taking the hit if they share a controversial opinion, for example. Entrepreneurs need to believe in themselves in order to build strong brands. That confidence is typically a trait of entrepreneurs, but it helps a ton when someone else believes in them too. That's where I come in.
Can you give us an example of a recent project that you completed? Take us through your process in delivering this to your client. My most fulfilling client relationships are ones that are ongoing. I have 3 clients that I have been supporting for about a year. The coaching and strategy work I do with them shifts depending on their goals.
Uncovering the company brand is always the first part of what I do with my clients. The brand coaching, on the other hand, is ongoing. I step in as a brand coach to support them as they integrate the brand we've uncovered into all that they do. We build a brand brief which they use with third parties and for onboarding of new employees. We develop content plans. We come up with marketing campaigns. We create offerings they can use with their clients. Exactly what the strategy entails shifts from client to client as each of them faces different goals and hurdles.
Recently, I've started offering a hyper-focused 3 hour session which I'm calling a Brand Tune-Up. These session are incredibly rewarding, as the client and I uncover their biggest brand issue and set them up with a game plan for how they can move forward with their brand strategy.
Here's an example: I worked with a developer who had a great product, but had no idea how to differentiate it from what's already out on the market. Rather than trying to build up a brand that was unique, he was falling into the trap of shaping his brand to 'what's out there'. Together, during one of these 3 hour long sessions, we found a new name, uncovered two core customer groups that would benefit from the service, outlined brand values that will dictate his marketing messaging and defined a creative direction strategy which he can now take to his designer so they can begin work on the visual identity and website.
You are all about identity. Why do you feel that this is "the foundation" of a company's brand? Yes. Your identity is your company's soul. It exists as an entrepreneur, or in a team of 200. The identity outlines the company values from which the brand is built.
Can you describe the process you undertake with "Identity Explorations" with your clients? What's involved? Identity explorations are a two-phase process that include deep reflection, brainstorming and open-exchange between the team decision-makers and myself. We aren't focusing on the product, or service or market. We are focusing entirely on the 'why.' From the results of our identity exploration, I'm able to put together a brand brief which outlines in succinct statements, the company's unique brand language.
Clients have referred to these sessions as therapeutic, eye-opening and rewarding. Clients in partnerships often get the most of these sessions as partners can be aligned on mission, but communicate it in completely different ways. It's always surprising to learn how your team describes why you do what you do.
What do you feel are the most common mistakes that brands make when putting themselves out there? Over and over again, I see companies that build their brand based on their offering rather than their mission. This is short-sighted and frankly, isn't compelling at all. The risk here is that another company can come along and offer the same product at a cheaper price. If you haven't done any work connecting based on values, your market won't be loyal to you.
The other mistake I often see is companies that create their brand based on what's in. They follow logo trends and copy marketing messaging. The problem with this is that you're always chasing after someone else. You are never developing your own voice.
Do you have any advice for companies looking to embark on upping their branding game? Lean heavily into what makes you different. Don't be afraid of upsetting people. You want to garner big reactions with your brand - love and hate. Don't try to be everything for everyone - your brand will become diluted and you'll quickly fail. Practice self-love. Trust your team, let them create and collaborate. Engage in conversation with your audience, ask for feedback and react to it. Actively pursue your passions, in your company and as an individual. Claim the space that is yours by being yourself. Share honestly. Share opinions. Show the good and the bad. Be real.

Fabienne Klauser
Chief Happiness Officer