Wie der Aufbau einer soliden Markeninfrastruktur gelingt
Ein erfolgreiches Markengerüst geht über die reine Verwaltung digitaler Assets hinaus: Es bietet allen den notwendigen Zugang, um eure Marke zum Funktionieren zu bringen - von kreativen Tools über kollaborative Arbeitsbereiche bis hin zu kohärenten Markenrichtlinien. In unserem Guide erhaltet ihr Tipps und Insights für den erfolgreichen Aufbau eurer Markeninfrastruktur von sechs Markenmanagement-ExpertInnen.
6 Tipps von unseren ExpertInnen
Erhaltet wertvolle Einblicke und Erkenntnisse unserer Branding-ExpertInnen von Kia, Roche, TUI, Sinch, Minecraft und Financial Times, die sie beim Aufbau eines Markenportals mit Frontify gewonnen haben:
Kreativität unter Druck
"Brand power to the people"
Erst Strategie, dann Realisierung
Gemeinsamer Erfolg
Erbaut für Balance
Eine Regel für jedes Tool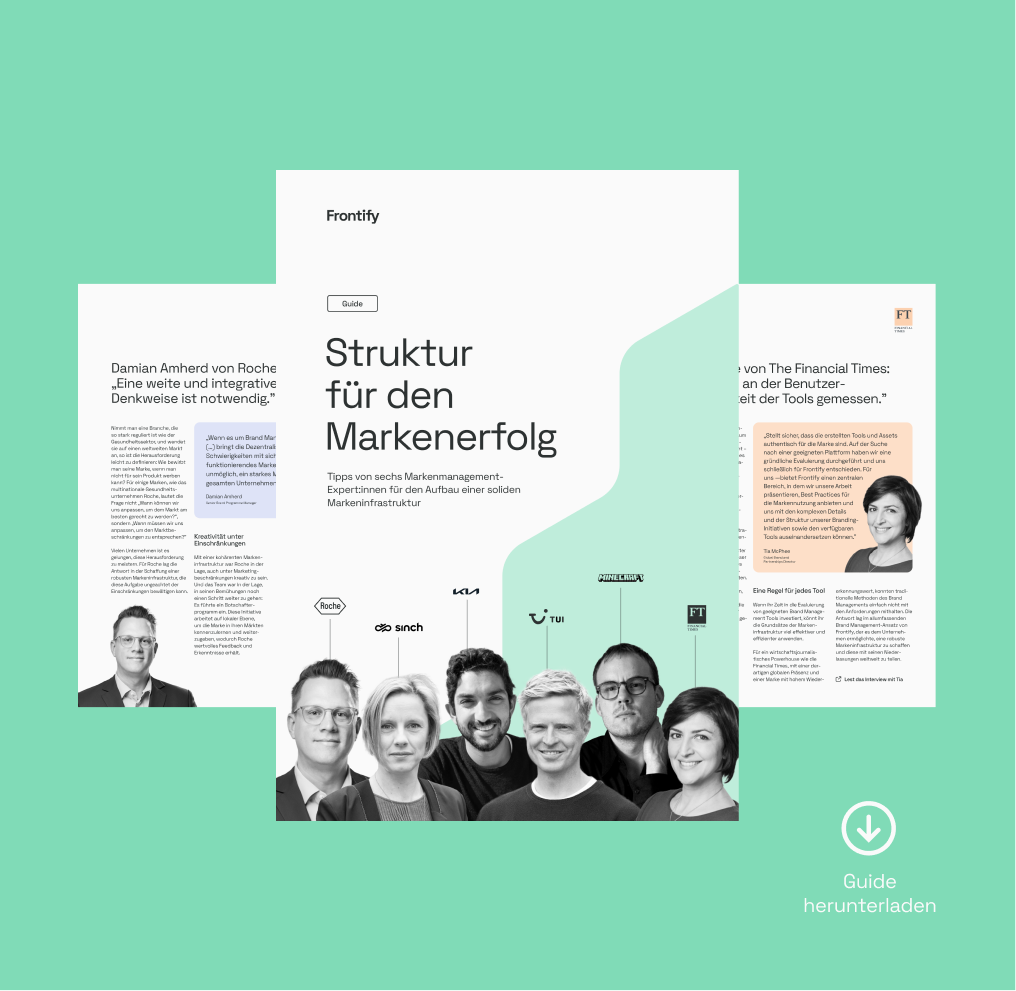 Möchtet ihr mehr über Frontify erfahren?
Frontify deckt den gesamten Lebenszyklus eures Brand Managements, sodass sich eure Marke ständig weiterentwickeln und skalieren kann.