4 Ways to Overcome Modern Agency Challenges
The landscape of client/agency relationships is changing. Get the quick wins on how to boost your agency's business. Find out more by downloading our guide now.
Brand building has a significant impact on your business and on your client-relationships.This guide shows you ways on how brand management software can help you solve today's challenges and stay the clients' creative north star.
Get Top Insights On:
How to maintain long-lasting client relationships
How to generate new revenue opportunities
How to save money & time with improved project efficiency
Why staying ahead of the competition attracts new talent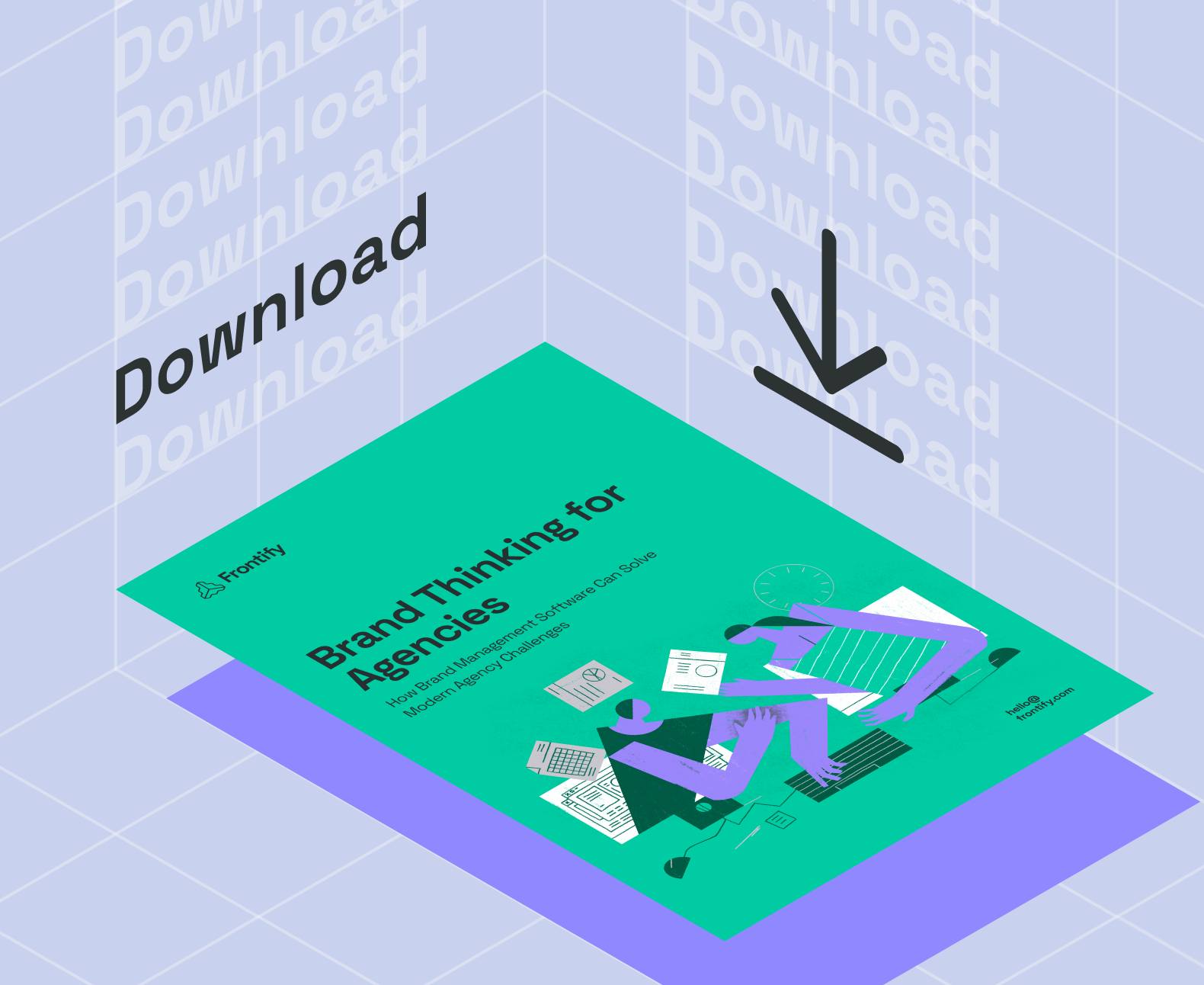 "
Im Rahmen unserer Partnerschaft haben wir uns zum Ziel gesetzt, 80 % unserer Top-Kundinnen und -Kunden von Frontify zu überzeugen. Ganz einfach deshalb, weil wir ihnen die besten und hilfreichsten Tools an die Hand geben möchten.
"

David Breytenbach
Strategic Business Technology Director bei Ogilvy