Podcast
Explore innovation storytelling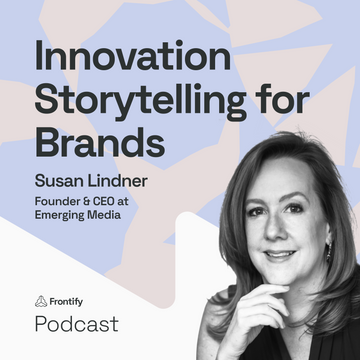 Susan Lindner, the CEO & Founder of Emerging Media Inc, walks us through the ins and outs of innovation storytelling. Join us as we uncover the cornerstone of building immersive and authentic brand stories.
Recent Episode
Learn about brand and content strategy
Join us as we sit down with Geoffrey Director, the VP of Intelligence at Manifest; the 2019 Content Marketing Agency of the Year. Learn about their celebrated Content Model, the heart of a successful brand strategy, and how to inspire an audience....More
Speakers

Jen Harvey VP Marketing US
Guests

Susan Lindner CEO and Founder at Emerging Media Inc.
Share