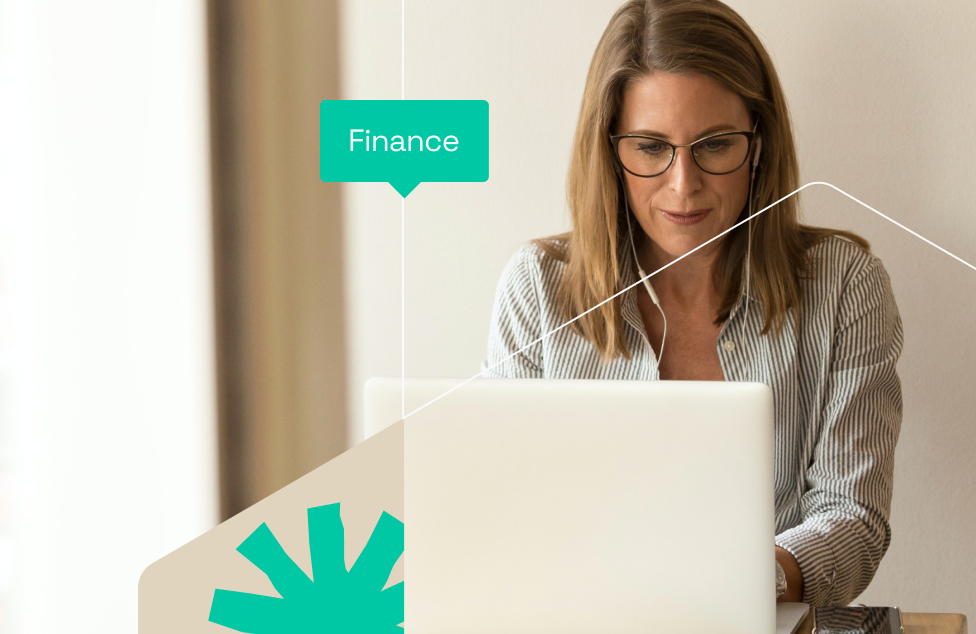 Secrets of Financial Branding & How to Compete
The push for digital banking and the growth of fintech is transforming financial brands. See who's leading the charge and how they're doing it.
Fintech solutions are rapidly emerging on the market. As a result, legacy banks have to do more than market their products and services if they want to compete. To attract and keep customers, they have to connect with them on a deep, personal level.
Naturally, this has made financial branding a top priority for most financial services companies.
But how do businesses like banks, credit unions, financial advisors, and investment firms build brands that appeal to their customers? In this post, we'll look at 3 strategies top finance companies use. Plus, we'll share a report highlighting the best financial services brands in the UK and Germany today.
Let's get started.
Branding for the Future in a Digital Decade
Traditionally, financial institutions could build rapport with customers with a gorgeously designed building interior, targeted offers in direct mailers, and decades of experience.
But as consumers spend more and more time online, physical brands are becoming a thing of the past. They simply don't have the power to generate the interest or loyalty they used to.
Add in the fact that fintech marketers are ramping up their efforts to capture a greater share of customers (currently, they've won 64% of digitally active consumers), and legacy banks are faced with only one option: build a digital brand.
Put simply, digital branding is the process of building a brand identity online. It's developed by creating and publishing campaigns that reach customers in online spaces like social media and search engines. And it's built on brand values and promises, which allow the business to stand out from the competition.
Thankfully, creating a digital brand doesn't have to be difficult. By pinning down a clear brand promise and consistently underpinning your content marketing campaigns with your brand values, you can successfully create a unique experience that generates buzz around your company, appeals to your customer base, and drives consistent revenue.
Consumers Perception Counts More Than Ever
53% of millennials don't think their bank offers anything unique when compared with other banks and credit unions. As a result, they have low brand loyalty – so low that one in three is open to switching banks in the next 90 days.
This isn't necessarily an indictment on your services or marketing campaigns, though. What it boils down to is brand image. Since banks have historically marketed products over experience, all customers see is another building that allows them to store their money and access it with a mobile app or debit card.
And you can't change that by simply undergoing a visual brand redesign. It takes more than a new logo design, typography, and color palette to win over new customers. You have to take a step back and rethink your brand strategy, including your positioning and messaging. This involves asking questions like:
What makes our bank unique from our competitors?
Why should our customers stay with us instead of heading elsewhere?
What experience can we offer that can't be replicated anywhere else?
How do we want customers to feel when they interact with us?
Once you've pinned down the answers to these questions, you can start creating collateral and campaigns that reflect these differentiating factors. With a stronger sense of direction, improved clarity, and greater consistency, you'll be better able to influence your customers' perception of your institution and encourage them to stay.
Emotional Branding Beneath Corporate Suits
Even though he made his name in the tech world, Steve Jobs' perspective on consumers is no less true in the financial industry. People don't care about your bank, credit union, or fintech solution. What they care about is themselves – their wants, needs, struggles, and goals.
As a result, you can't expect to keep their attention by talking about your business. You need to speak to what they care about in an authentic and empathetic way, so you can connect with them deeply.
Lloyds Bank in the UK does this exceptionally well by focusing on themes of togetherness. During the Covid-19 pandemic, they ran multiple ads that spoke to the emotions Britons were experiencing amid the economic, health, and social turmoil at the time. This, following years of advertising with the classic black stallion, has enabled them to create an empathetic brand image that people resonate with and trust.
The trick with emotional branding strategies is to make sure that a) your customers are actually feeling the emotions you portray in your marketing campaigns and b) that your promotion is authentic. If you roll out empathetic campaigns that don't match your day-to-day interactions with customers, the emotion will quickly backfire, causing your customers to feel greater distrust and frustration rather than a positive emotional connection to your brand.
However, because branding should be taking place at every customer touchpoint anyway, embracing empathy is an opportunity to improve your overall brand experience. Front line employees – from bank tellers to customer support representatives – can interact with customers using greater empathy. And digital marketing campaigns can directly speak to the emotions people are experiencing – good or bad.
As a result, you don't just tell customers your brand understands and cares about them, you show them you do. This leads to stronger branding and positive brand perception.
With financial brands in an uphill battle against fintech and customers growing more skeptical of financial firms by the day, you need to know exactly what it takes to compete. Not only do you need actionable strategies, but you also need to know who's at the top of their game, so you can emulate them as you build a great brand identity of your own.
Check out our latest report on the Top Brands of the UK and DE Finance Industry Today to get an inside look at the best financial services companies in the region.

Finola Billings
Content Marketing Manager
Hayley Campbell
Branding Expert & Content Writer