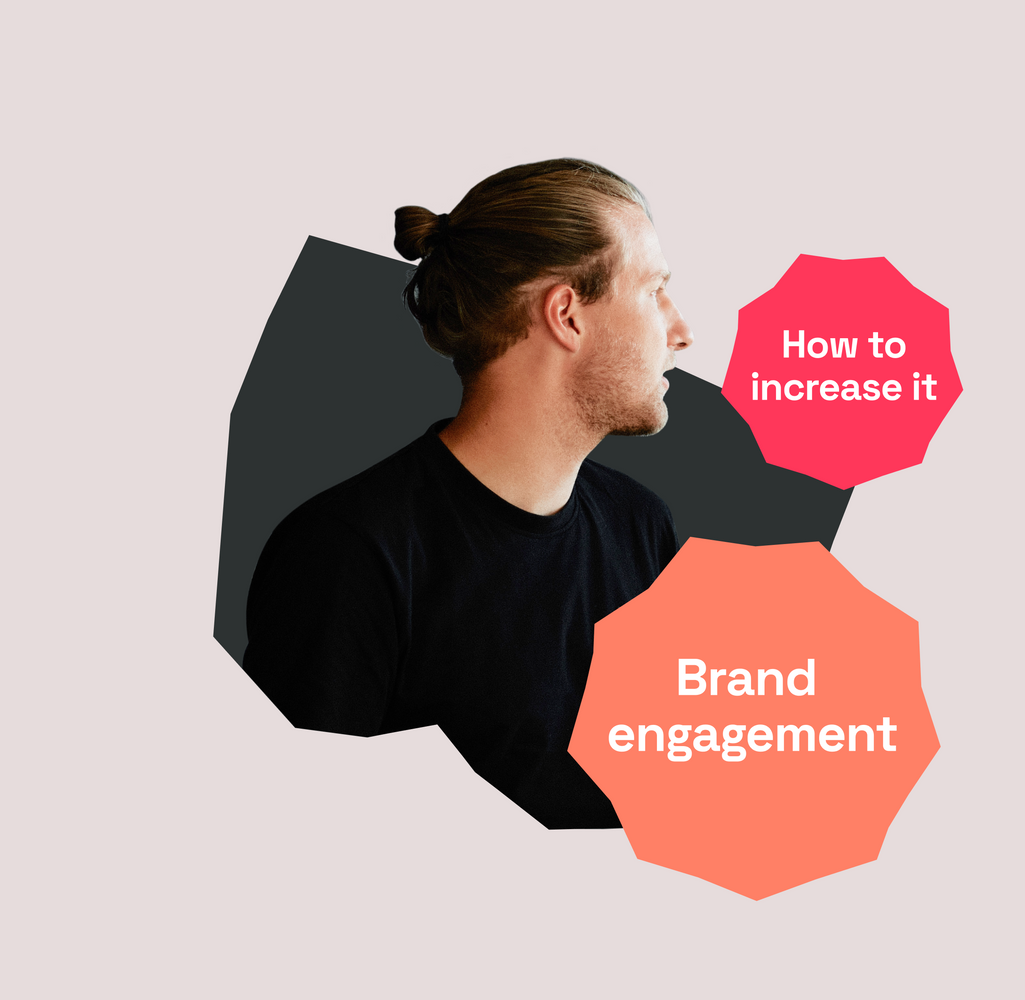 How to increase brand engagement for both customers and employees
Learn how to connect with your customers and employees in a way that inspires trust and excitement in your brand and spreads positive word of mouth.
It's hard to overstate the value of customers who love your brand.
More brand engagement often means more sales. In a Sprout Social survey, 57% of consumers reported that they're more likely to spend more with a brand if they feel connected to it; 76% said a connection to a brand will cause them to pick the brand over a competitor.
But what about employee brand engagement? It may not seem as important as loyalty from customers, but employee brand engagement is just as valuable. In fact, employee brand engagement is directly related to customer engagement. Brands with higher employee engagement saw 10% more customer engagement and loyalty, according to a Gallup survey.
To build a well-loved brand with high-quality output, you can't choose between employee and customer engagement; you need both. Use these tried and-true tactics to increase brand engagement across the board.
How to increase brand engagement for employees
High employee brand engagement is often a sign that employees are loyal and want to stay with your company. Help your employees feel engaged by making them feel like a valued member of your team.
Encourage company-wide brand ownership with brand-building software
In our State of Brand Ownership report, more than two thirds of respondents (69%) said they want "more ownership in the development and management of their brand." Your employees want to engage with your brand by taking on ownership of it – help them get there.
Brand-building software makes your brand more visible to your employees by giving them total access to all the brand materials they need. The visibility of your brand materials and guidelines also increases brand adoption and consistency across all channels. The software gives them access to marketing-approved templates and guidelines they can use to create their own content.
Swiss broadcasting company SRF enables its employees across seven brands to publish social posts by using Frontify. While all seven brands have similar branding styles, each has its own specific templates and other guidelines.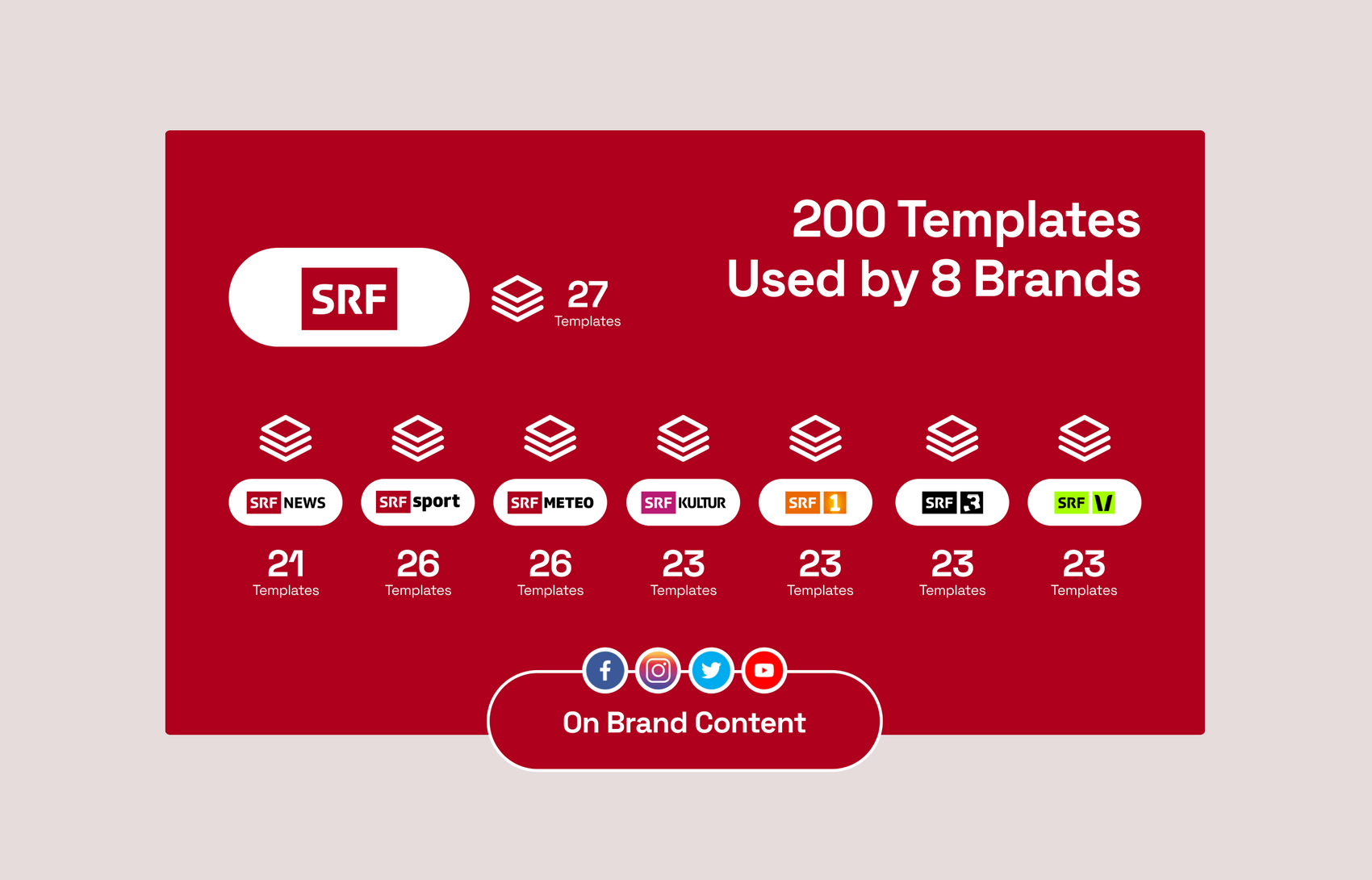 In Frontify, teams can store templates for easy access and use when they need to create their own on-brand social content, without needing to consult with other people.
Stay authentic to your values
Many professionals choose a job based on their own values and mission in life. Gallup lists "purpose" as one of the key drivers of employee engagement. Tap into this motivation by embedding your company values in both your hiring and employee experience.
Talk about what your organization stands for on your careers page and during interviews so candidates can decide whether they share the same values and want to move forward. Show employees that your brand's principles are authentic by creating policies that reflect your company values.
But team members don't just want to work for a company that talks about values. They want to work for organizations that act on those principles.
REI offers benefits that align directly with its purpose, to "awaken a lifelong love of the outdoors, for all." Employees get to take "Yay Days" – two days off per year to enjoy the outdoors and start a new activity or participate in an REI stewardship project. The company made Fortune's list of best places to work 23 consecutive years in a row.
Provide ongoing training and learning opportunities
Employees generally want the companies they work for to show interest in their growth. In a LinkedIn survey, an astonishing 94% of employees said they would stay with a company longer if it invested in their career development.
Show employees you're invested in their development by promoting your available courses to them and making learning accessible. Encourage all employees to participate by providing flexible learning options like microlearning or other learn-at-your-own-pace modules, so they can easily fit training into their schedules.
To customize your training for your brand, use a Learning Management System (LMS). Companies that have an LMS in place tend to see better knowledge retention and higher employee satisfaction. With this tool, you can create training courses with your own leaders and other employees teaching the rest of the organization, which can help your employees feel more engaged with the company. You can customize your LMS to your brand to drive more learning engagement.
How to increase brand engagement for customers
Customer brand engagement is the way you build connections with your target market. To see more interactions with customers, focus on providing a positive brand experience first and foremost. From there, give customers an extra nudge to engage by connecting with them in fun ways on social platforms.
Encourage user-generated content
There's a good reason why so many brands are trying to get more user generated content (UGC) from their followers – it's not only engaging, it's profitable. According to Stackla, 79% of consumers say that "user-generated content highly impacts their purchasing decisions."
User-generated content inspires customer brand engagement in two key ways:
Customers want to increase their visibility on social media, so they share content about your brand with popular hashtags.

Customers are convinced to buy products from your brand after seeing compelling UGC. This content is often more persuasive than a paid ad from your brand because it comes from a real person.
To start sharing UGC, look at your tagged photos and videos on your social media platforms. Are there any you can re-share?
Find photos or videos where the customer is actively using or reviewing your product. Re-share these to your own social media pages. For example, re share them on your Instagram or Facebook Stories. When you re-share, tag the original poster to further engage with them. If your brand hasn't been tagged in content that you can re-share, try running UGC contests where you ask followers to share a photo or video of them using your product, including a branded hashtag, for a prize.
Aerie, a clothing company, created the #AerieREAL campaign to encourage followers to post themselves in their Aerie clothing. Followers like seeing Aerie clothes on people who look like them instead of models who don't necessarily represent Aerie's average customer. Aerie uses and shares these images across multiple channels like product pages, social media, and email.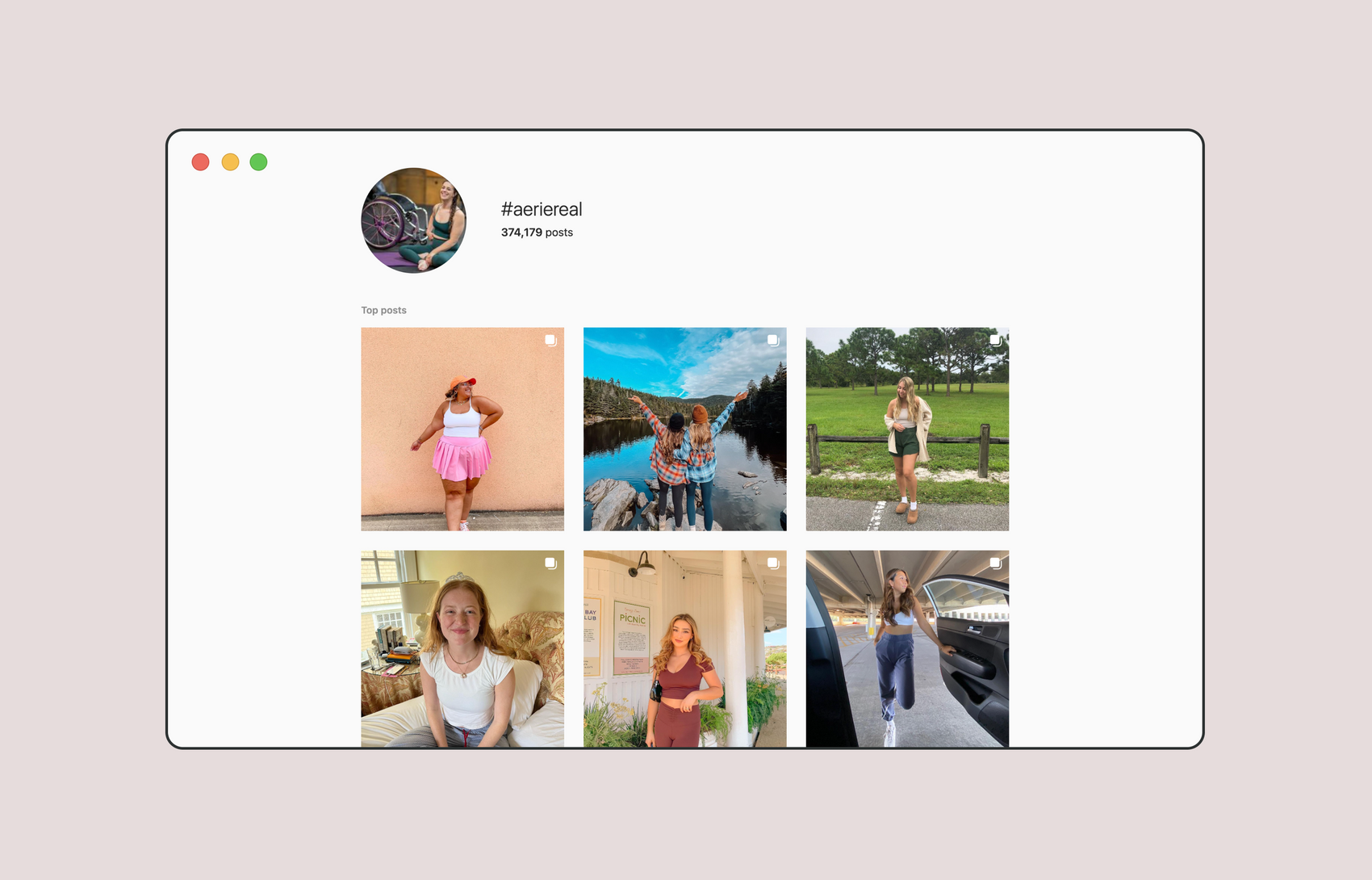 React and comment on social media posts
When you engage with customers, they feel valued. And when you create meaningful connections with them, often it means they'll continue to buy your products and recommend your brand to others.
You can increase brand engagement by interacting with your target market directly on your social media platforms.
Start by simply responding and reacting to comments or answering questions about your products and brand. For example, go to a recent post and pick a few comments to pin and respond to.
In addition to interacting within the comments, you can also create entire posts where you ask a question to your followers. Ask questions related to the pain points, successes, and topics that resonate most with your target market.
Shopify connects with customers on Instagram by regularly asking questions directed to its target market of small business owners. It asks questions like, "What's been the best part of starting your own business?" and then takes time to respond to the people who answer in the comments.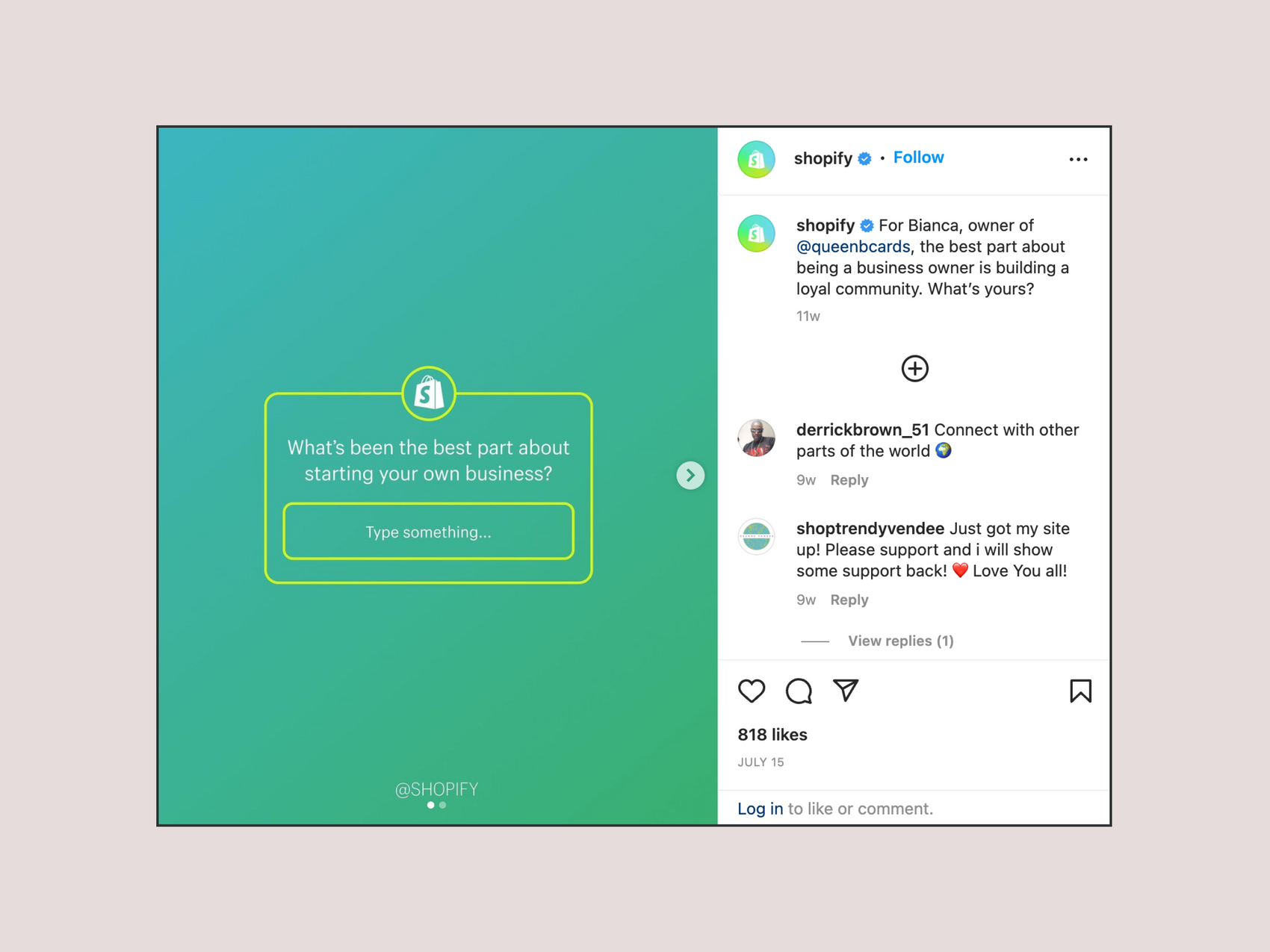 Keep your social media interactions with customers consistent by setting aside an hour or two a week to connect with followers.
Provide excellent customer service and support
Great customer support helps build brand engagement by establishing trust \ between you and your customers. When you continuously provide a higher level of service than competitors, your customers are likely to tell their friends and family about your company. In one report, 94% of respondents said they would recommend a brand with which they had a "very good customer experience."
Encourage word-of-mouth engagement by equipping your support team with helpful resources – like sample scripts and role-playing training for handling customer calls. Create a documented process for your teams to consistently use when they handle customer calls.
Trader Joe's, a grocery store chain, sees customers return over and over again for everything from the unique return policy to its standards of in store help.
In every store, Trader Joe's clearly displays its return policy: "We tried it, we liked it. If you don't, bring it back for a full refund." People love the company so much that they've created fan pages on several social media sites, like Reddit, where they interact with other Trader Joe's fans and share their favorite products and experiences.
Track and measure brand engagement to make ongoing improvements
Now you have a few ideas to increase brand engagement – but how do you know if your efforts are paying off? To keep brand engagement high, you need to track it regularly.
Track customer brand engagement with a marketing analytics tool, like HubSpot, that captures activity on social platforms, searches for branded keywords, and more.
For employee brand engagement, you'll need a brand-building software like Frontify to track brand material adoption and usage, like templates and guidelines. Also, look at the rate at which your employees take the training you offer them and measure your company's employee Net Promoter Score, which tells you how satisfied your employees are.
If you want to learn more about how to measure brand engagement, our guide can help you identify which metrics are most effective for your brand.